By Lou Ponsi
After being held virtually for the past two years, Capistrano Unified School District's annual college fair was once again held in person. A seemingly endless stream of families filed through the San Juan Hills High School gymnasium for the Oct. 3 event, with everyone pleased to see the fair return.
Organized by the district's college and career counseling program, Futureology, and the PTSA, the college fair provides CUSD families the chance to get information from colleges and universities from around the country and abroad, all lined up in rows in the school's gymnasium, making the process easy for families to move from one table to the next.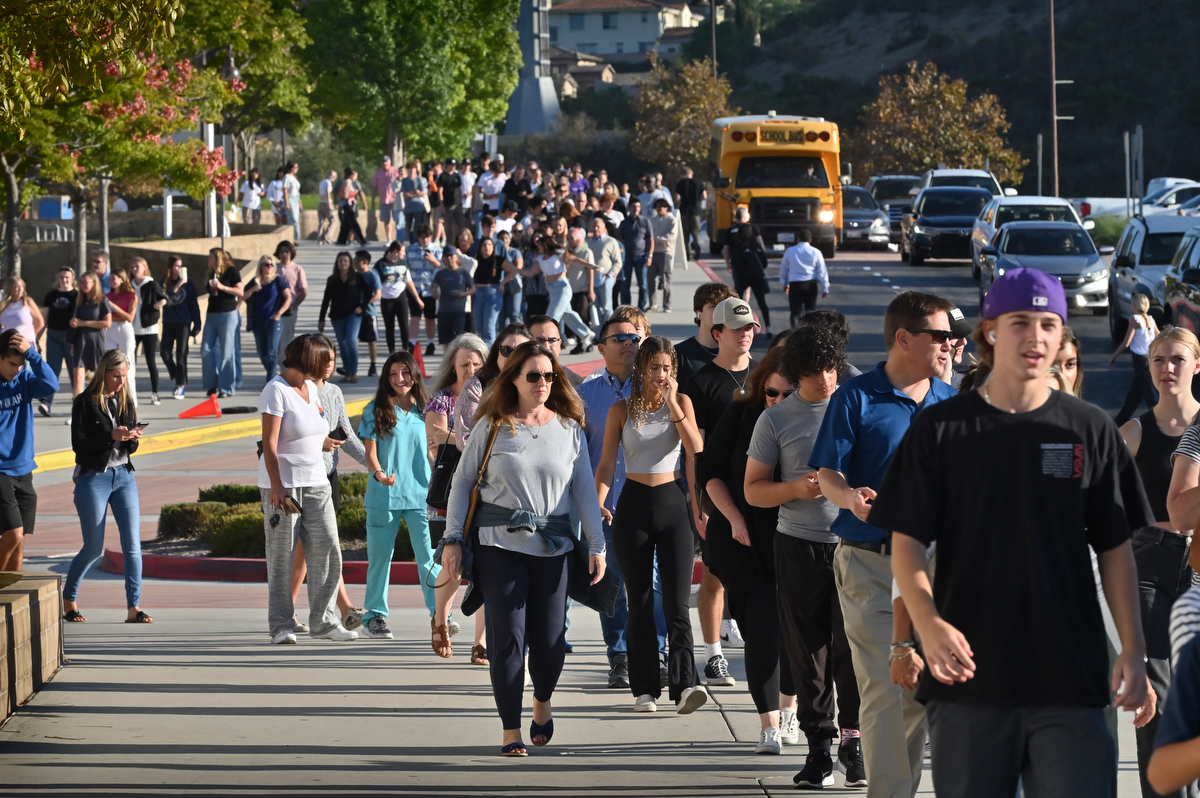 The fair featured admissions representatives from about 120 post-secondary institutions that included large and small four-year colleges and universities, technical schools, community colleges and military academies.
"Every single school here has something special to offer these students," said Bea Nguyen, college and career counselor with CUSD and part of the Futureology team. "There are so many schools here that the students have never heard of that they should be looking into. Our students are obsessed with the same top 40 schools … So, part of the purpose of having a fair is to expose them to the breadth of options that they have out there … the awesome schools that are available to them around the country."
Aliso Niguel High School junior Taylor Millikan, who visited the fair with her parents, picked up information from several schools.
"Later on, I'll go through all these," Millikan said. "I think I want to stay local, probably in California, and I've always said I wanted to go to Pepperdine because (my parents) went there."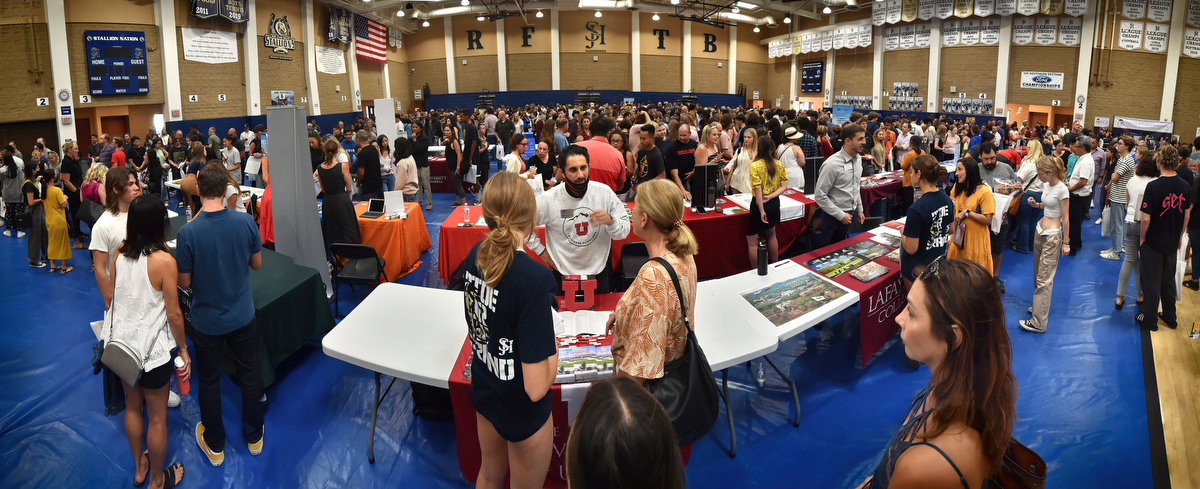 Christine Millikan, Taylor's mother, enjoyed seeing which colleges piqued her daughter's interest.
"It is neat to see what places she wants to stop at," Christine Millikan said. "We were able to talk to some people and ask some questions about some international programs that they might provide. My husband and I both met at college at Pepperdine. I went through their international program so I would love (Taylor) to be able to experience that too."
Many smaller, private colleges consider a student's "demonstrated interest," in their school, said Erika Gardner, college and career guidance coordinator for CUSD.
"When a student can actually talk to a representative and express interest, that can help them in the admissions process," Gardner said.
Some of CUSD's high school clubs also had a presence at the fair, including Engage, a Dana Hills High School club that helps match students with volunteer opportunities in the community.
"It can help with the admissions process if you volunteer with an organization that lines up with your prospective college major," said Dana Hills High senior Sophie Anderson, the founder of Engage. "We know to educate students that when going to college, you often want to have these (volunteer) experiences under your belt."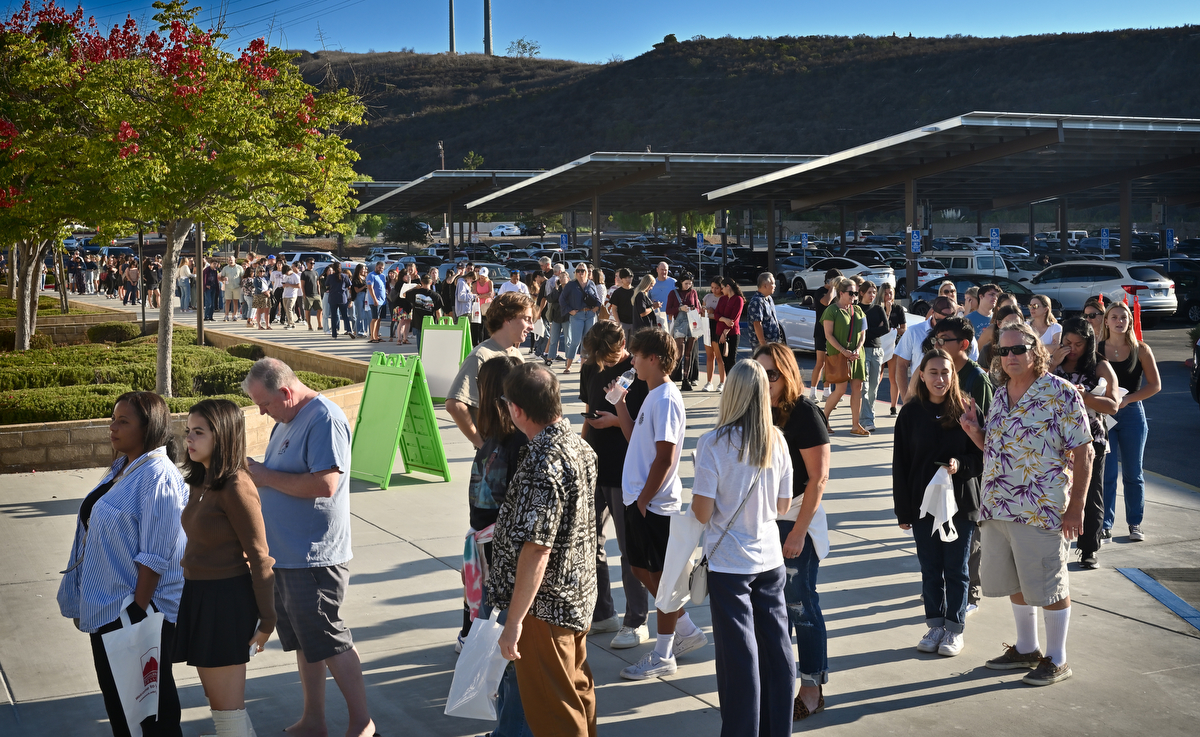 More than 600 people signed up for the fair's virtual breakout sessions on Oct. 4 and 5 that covered topics of concern for parents and students. The breakout sessions were held virtually to allow for more people to attend, Gardner said.
Some of the topics covered financial aid, understanding the NCAA as a student athlete, parent orientation to the college admissions process, college admissions testing, and tips on how to be a successful applicant.
While the college fair provided a fantastic opportunity for parents and students to explore options for college, the relationship between the CUSD and colleges and universities is reciprocal, San Juan Hills principal Manoj Mahindrakar said.
"It's really important for universities to see the students that we as a district are sending out into the world," Mahindrakar said. "Not only is it a benefit for our kids and families to have all of this in one place at one time, but I think we are also advertising the caliber of students that we have. We have heard that universities know the caliber of students that come from Capo Unified. That means something."