By CUSD Insider
Productions put on at San Clemente High School have something extra special about them.
For one thing, San Clemente High School's award-winning program utilizes a theater stage set up under the stars on Upper Campus because they can't rely on performances inside the school's Triton Center, which gets used for other purposes. So, San Clemente High's outdoor setting makes for shows that are pleasant and unique.
"The students really make it what it is," said Director Kirsti McCleary. "We are the only high school that doesn't have a dedicated theater space, but the kids have the best attitude about it. I feel like it develops character for them. It's a, 'We can do this despite all odds' mentality."
That sensibility is coming in clutch for "Newsies," the Tritons' upcoming fall musical which plays Oct. 6 to 8 and Oct. 13 to 15.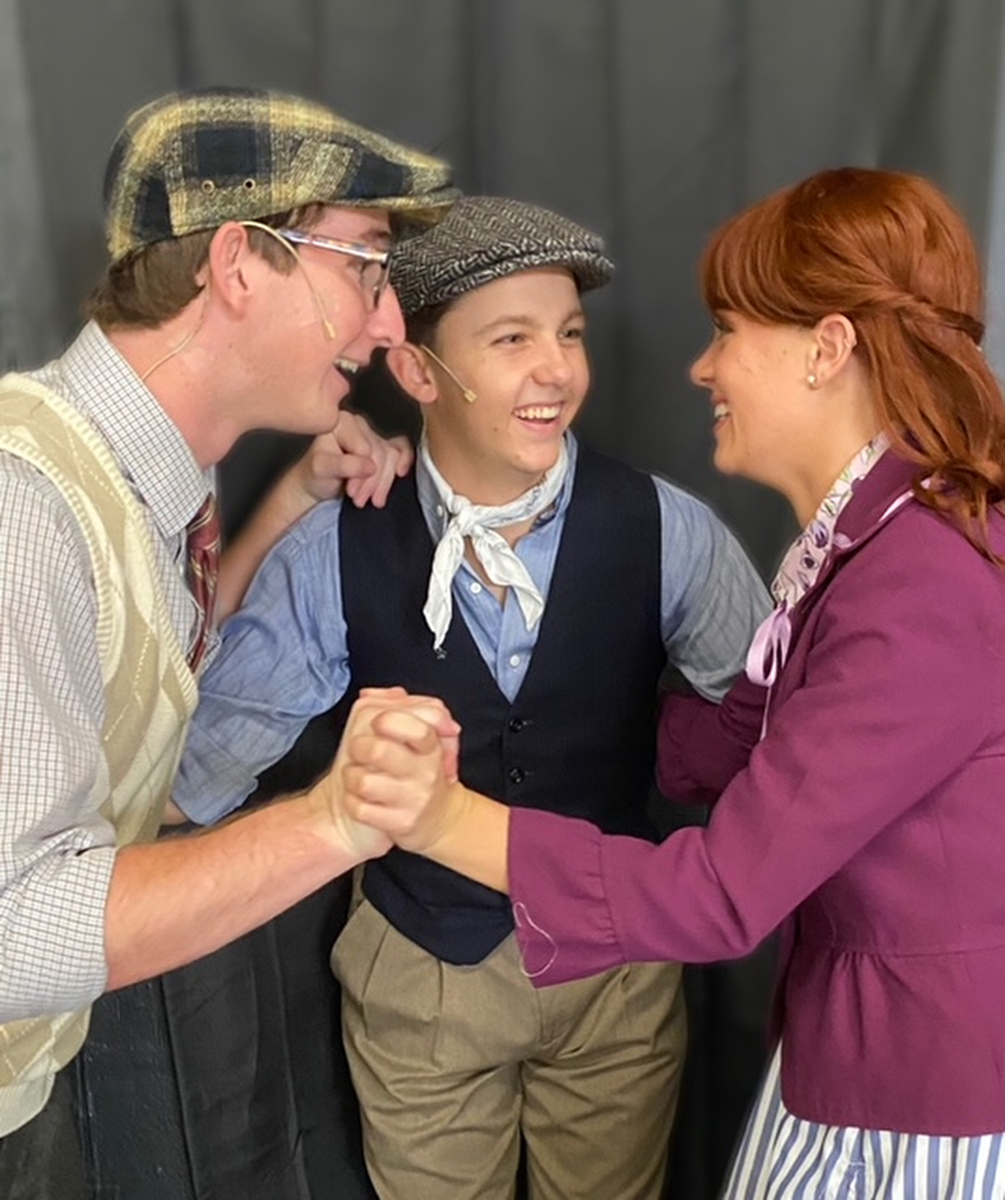 "Newsies" is based on the 1992 Disney film and Broadway musical based on the New York City Newsboys' Strike of 1899. Those kids had a challenge that needed meeting, as do today's theater students to pull off a great production.
San Clemente High's "Newsies" features exactly 100 kids: 40 cast and 60 crew. McCleary, at the helm, has been involved with the department for 10 years, six of those as a volunteer booster before taking over paid duties as director four years ago.
It's the first time in campus history that they'll be performing "Newsies." McCleary said it was a difficult decision which production to do this fall, but that it was the right one.
"It's one of the hardest jobs," she said. "I just want to pick the right show for the students that I know I'll have that year, and the right one that the administration will support and the community will come see. Newsies is so good!"
McCleary added that San Clemente High has a special drama program.
"The students have such big hearts for our shows and our drama program," she said. "Sometimes I think we're like the underdogs. It's a little bit like the 'Newsies' boys who are on strike. We're rising above, making it happen in spite of our circumstances."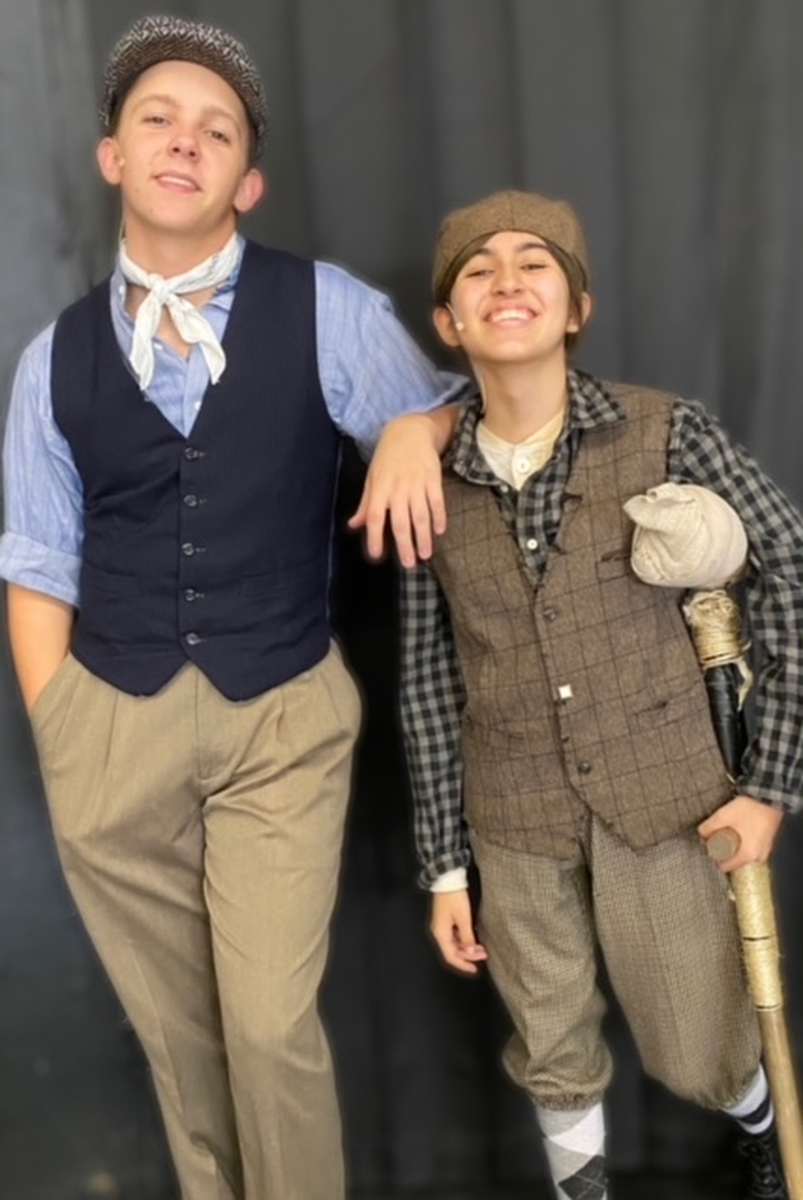 Creating the outdoor performance space — which includes setting up stage, truss, lighting, and sound — is a feat of its own, costing approximately $35,000 each show. SCHS Drama fundraising supports the endeavor for each production.
Raveena Khetarpal is a senior who plays Henry in "Newsies." She also serves as president of the school's drama club, officially dubbed Troupe 3808 of the International Thespian Society, as well as the assistant student music director, supplementing the professional music director with taking notes, running warm-ups and assisting the cast.
Khetarpal's character Henry is one of the featured newsboys who's based on a real person from the famous 1899 strike.
"He rallies up everyone," Khetarpal said. "He's very pro-strike, very committed to the cause of having the Newsies get a fair deal. They are just as important as everyone else who's working."
She added that, "Playing Henry has been important to me personally. He's just very confident in himself and the cause. He's very ambitious, which I admire a lot."
This is Khetarpal's sixth musical and she says this production is one of her favorites.
"It's so different. This show is solely about its ensemble," Raveena said. "It seems like everyone is so close, and there's this close bond that comes with this music. I haven't gotten that with any other musical I've done. I think it's pretty cool."
"Newsies" runs about 2 hours and 15 minutes with an intermission. Refreshments, such as charcuterie boxes, snacks, drinks and baked goods, will be sold. Attendees are requested to bring their own beach chairs.
"If people come see it, they're going to see a connection that's honestly never been so strong in a show before," Khetarpal said, "and 'Newsies' just tells an amazing story."
For more information and to buy tickets, visit SCHSdrama.com. To donate to the program, contact SCHS Drama through their website or donate through Venmo at @schs-drama-1.