By Lou Ponsi
The 2020-21 season is just beginning, but San Clemente High School already has three players who have committed to play for major Division 1 college programs.
Running back James Bohls has committed to the University of Arizona while linebacker/wide receiver Bentley Redden has chosen BYU.
Cole Baston, who plays safety and wide receiver, has committed to play at Boston College.
Batson, Bohls and Redden were also teammates on the Tritons' basketball team.
JAMES BOHLS
Bohls, who scored 10 touchdowns last season while sharing the running back duties with Nick Billoups, said Arizona was the right fit and playing for the Wildcats will give him the best chance of making it to the NFL.
Bohls, who moved to the United States from Libya at age 6, received 11 offers before deciding on Arizona.
"It's kind of been his dream to play Division 1 football and he's going to have that opportunity at Arizona," said San Clemente coach Jaime Ortiz, who expects Bohls to have a breakout senior season. "He's going to carry the ball 18 to 25 times a game and be that main running back. It's his turn to rise and shine."
But before he plays for Arizona, Bohls is looking forward to being the Tritons' No. 1 running back this season.
"I just like being the main guy," Bohls said. "I like when the game is on the line (and they) give me the ball. My goal for the season is to just help my team whatever way I can and get a ring on our finger before I graduate."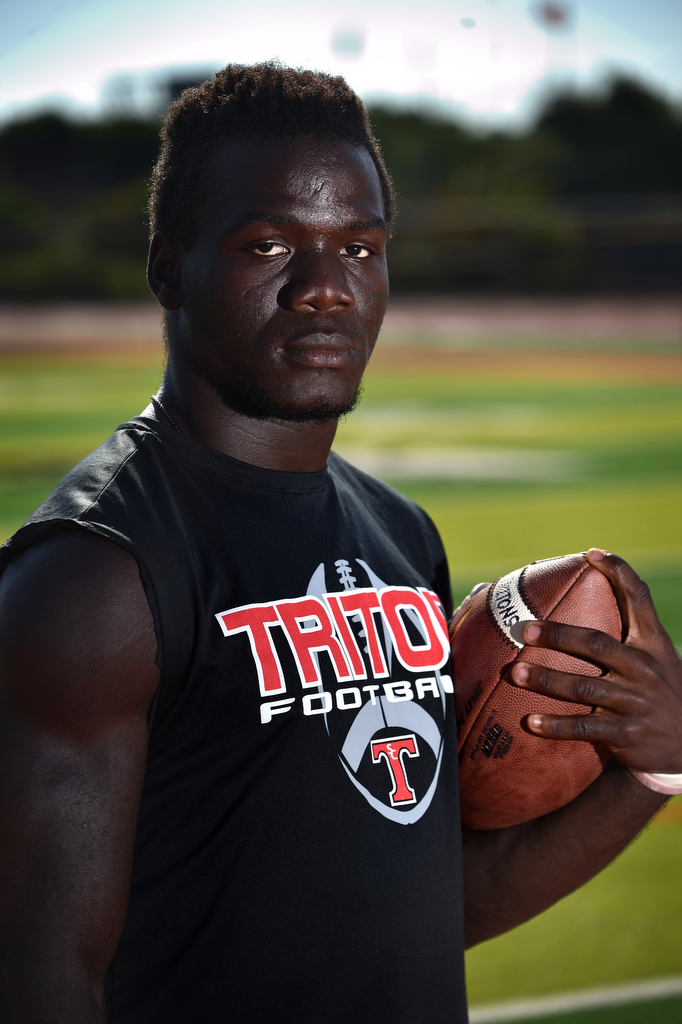 BENTLEY REDDEN
For Redden, the choice to play at BYU wasn't difficult.
Redden, who stands 6-foot-5 and weighs 220 pounds, received 18 offers but chose BYU in part because both his parents attended the university.
His father, Matt Redden, was a defensive end for BYU in the early 1990s and his mother was a cheerleader for the Cougars.
"I grew up watching their games so I've been connected to BYU for awhile and it definitely helped in my decision," said Redden, who excels on both sides of the ball.
Redden will enroll at BYU after serving his two-year mission for the Church of Jesus Christ of Latter-day Saints.
"He's really smooth, in regard to his routes," Ortiz said. "On the defensive side of the ball, he's got a motor on him. I think he has a physical presence that a lot of kids don't have."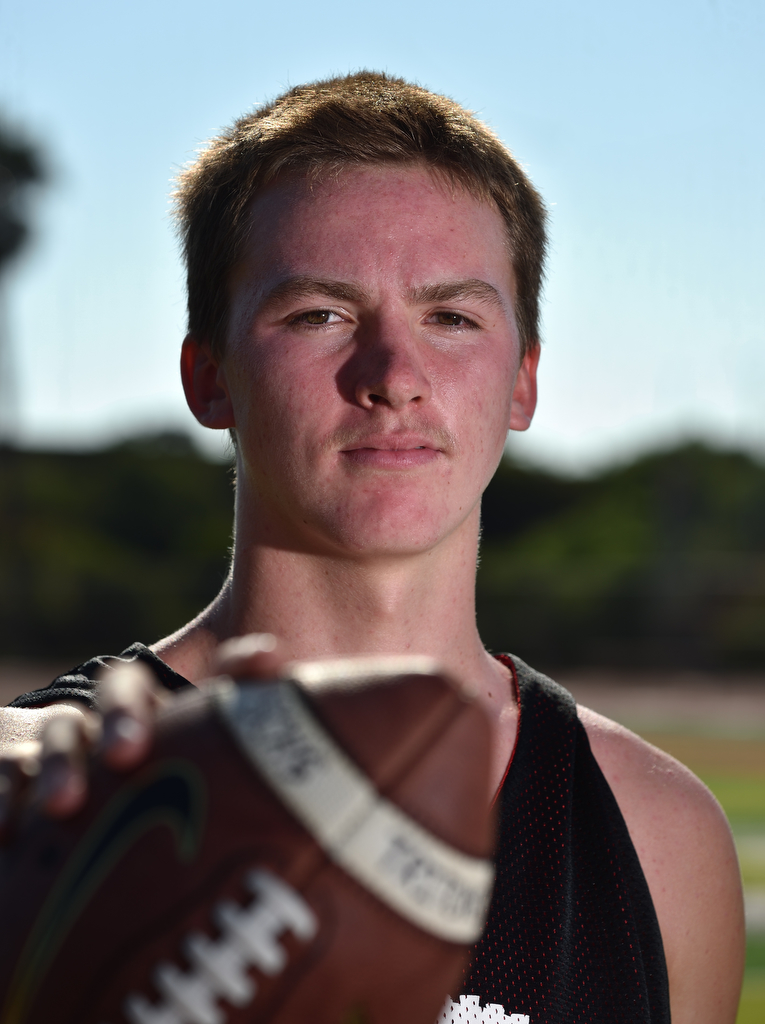 COLE BATSON
Of the 19 offers he received, Batson, who has a 4.0 GPA, said academics factored into his decision to play at Boston College.
"The degree will set me up for the rest of my life," Batson said.
Batson's father played football at Stanford and his mother attended UCLA.
"Academics are a big part of who they are as a family," Ortiz said. "And with the Boston College education, it's a can't-miss opportunity for him."
But the two-way starter and returning team captain said playing for a quality program such as the Eagles also factored into his college choice.
"They had a vision that they are going to turn things around there," Batson said. "They are going to win an ACC championship and I just want to be a part of a vision like that. It's something special that I wanted to be a part of. When I went there, I knew I was home.