By Lou Ponsi
With strict coronavirus protocols in place and high school sports competition on hold since March 2020, the chances of a football season taking place was becoming less likely as the school year continued.
Then, suddenly, the situation turned swiftly in a positive direction.
As it turns out, there will be a season after all.
On Feb. 19, the state's Department of Public Health revised its guidelines for permitting youth sports.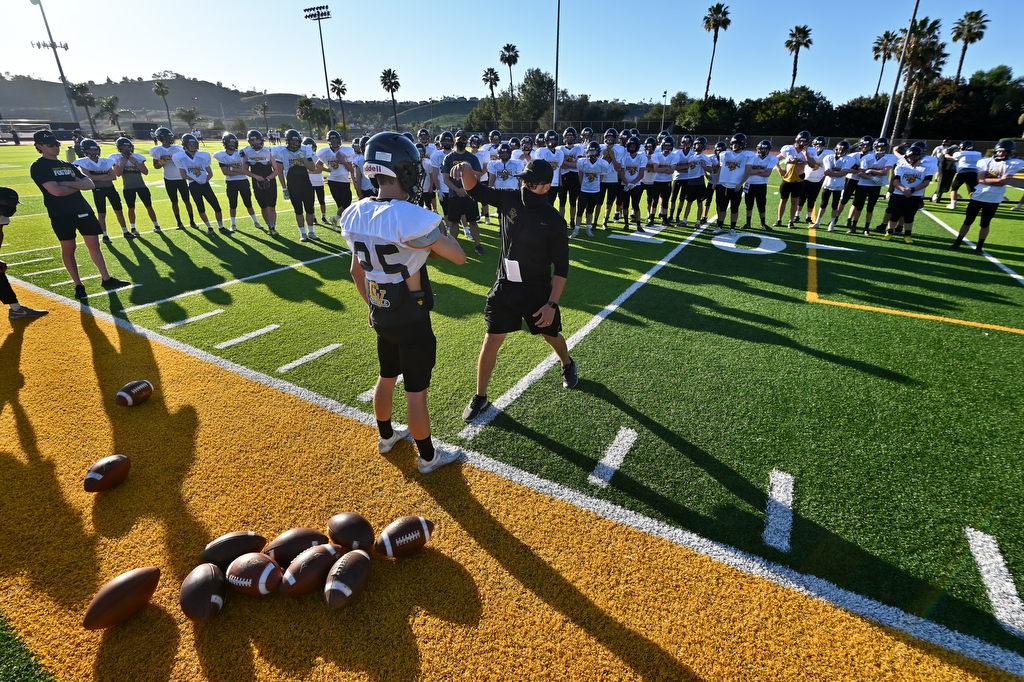 At noon on Feb. 23, the reported rate for coronavirus cases in Orange County dropped to 11.9 per 100,000, meeting the criteria for outdoor sports to begin competition. Within hours that same day, football teams in the Capistrano Unified School District were donning helmets in practice and preparing for competition for the first time in well over a year.
"When we put the helmets on, I got the chills when they were popping their chin straps and going for the first time," Capistrano Valley football coach Sean Curtis said. "It's surreal. It's the end of February, and we're playing football."
Games will get underway on March 12, with teams playing a maximum of six games. Playoffs will not take place and the season must end by April 16, but the players and coaches are happy to be competing at all.
"It's awesome," said Cougars' quarterback Dartanyon Moussiaux, who played club football with OC Elite while waiting for the high school season to begin. "I'm so happy to be out here with my guys. Right now with my team, it's just something special. I've been with these guys for two years now."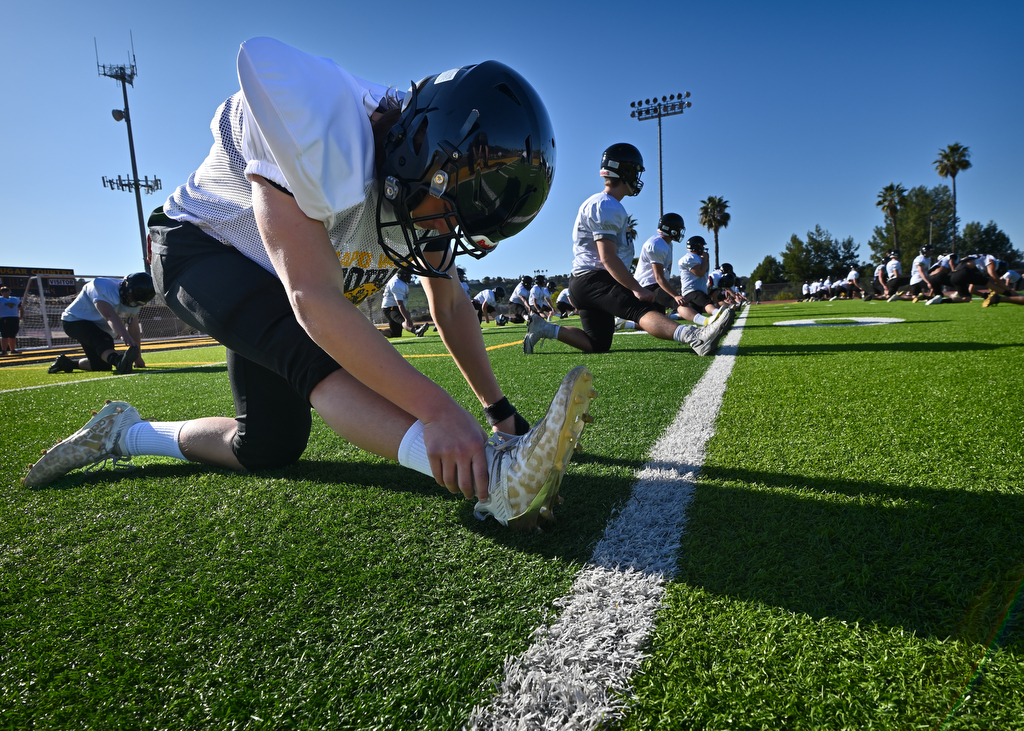 With hopes of being recruited to play Division 1 college football, having a high school season is hugely important, Moussiaux said.
"I don't think at one point I thought we were not going to have a season," the quarterback said. "The whole way through, I was like, we've got to keep pushing and keep working out and be ready for it."
Throughout the fall and early winter, senior linebacker Jacob Pontius remained hopeful the season would be salvaged. At one point, the season was scheduled to officially begin in mid-January, before being postponed.
"I thought we were going to have a season and then January came around and once it got postponed again, I thought that might be it," Pontius said. "I had to do a lot of soul searching. Coming out here every day with these guys … They kept me going. We are all brothers out here. I've been playing with most of these guys for four years."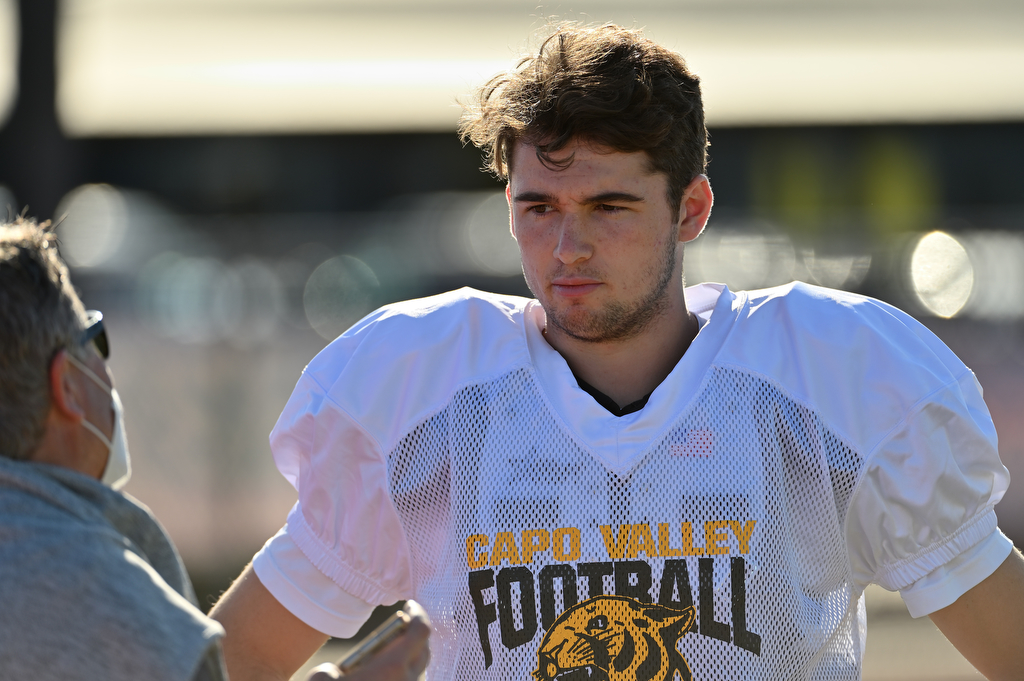 The Cougars and other teams in the Capistrano Unified School District and around the county have been practicing since August, but only for two hours per day, two days per week. They were essentially participating in conditioning workouts in small groups rather than practicing actual football.
For the first two months, teams weren't even permitted to handle a football.
"These kids have been going for 11 months and they've had this as their goal," said Curtis, referring to the start of competition. "To them, I don't think they ever thought they weren't going to get a chance. At least with our program, there was always hope. Credit to them that they just stuck with it."