In celebration of National School Counseling Week, CUSD Insider is showcasing profiles of the fantastic counselors we have throughout the District.
Today we are highlighting Dezirae Soria, School Counselor at Castille/Marblehead Elementary.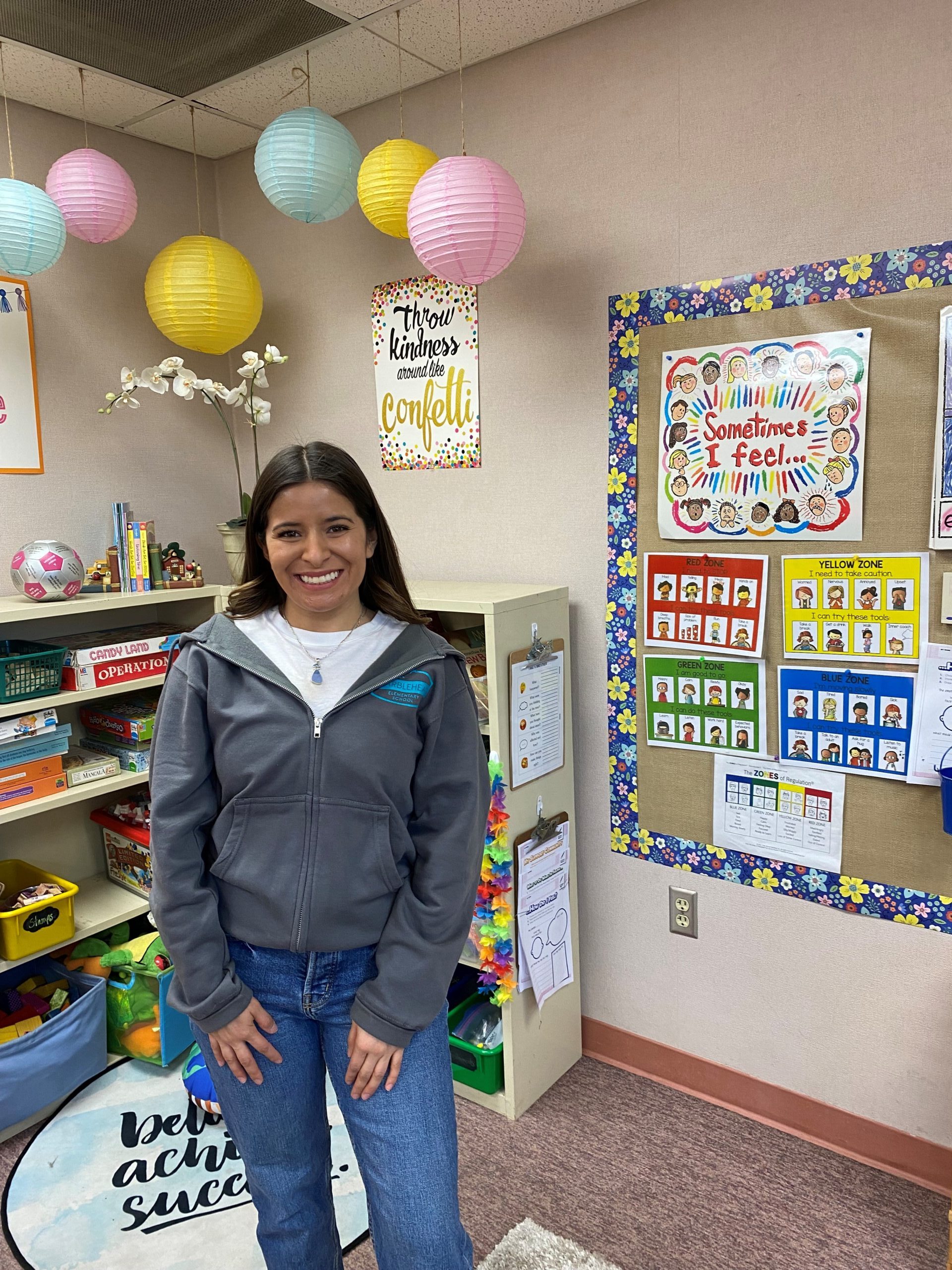 Q: How long have you worked in CUSD?
A: I recently joined CUSD as a counselor in August so I have been with the district for six months. I started as a sub counselor at Chaparral Elementary and I am now working a permanent position at Castille and Marblehead Elementary. As a first time counselor CUSD has provided me with so much support and has helped me feel a sense of belonging within the district.
Q: Describe your role in supporting student success at your school or in your department.
A: My role supporting student success at my school begins with creating an environment in which students feel included and can achieve their academic and emotional goals. Ways that I am able to help provide this success is through various avenues such as Second Step lessons, Individual and group counseling, and making an effort to immerse myself throughout the school day. The support I provide to students' success also includes the relationships I build with staff, parents, and admin. Their support helps me continue to make a difference in the students' needs. Whether it is taking the extra time to check in with a student or playing a round of handball during their breaks, I know that my support will help create a difference in their lives. In my role I continually strive to support students by creating an environment that fosters empathy, compassion and understanding so students are able to feel a sense of belonging within the school community.
Q: How long have you worked professionally in school counseling? 
A: As a new counselor this is my first district that I have worked professionally in and I am currently at Castille and Marblehead Elementary. During my internship I was able to work within the Fullerton Joint Union School District at Buena Park High School as well as the Placentia Yorba Linda School District at Kraemer Middle School. Having experience in different levels as well as different socioeconomic status has given me an additional perspective on ways I can implement more resources for the students.
Q: What college degrees and professional certifications do you hold?
A: My educational background consists of a Bachelors in Human Development which I received at California State University San Marcos. After my undergraduate program I continued my education at Azusa Pacific University to receive my Masters in Educational and Clinical Counseling.
Q: What do you find most rewarding about counseling work?
A: The most rewarding part about counseling is being able to work with so many students and get to know them on such a deeper level. Every student has such a unique personality and they allow me to be a part of their growth and development. I am so honored to be a support system in their lives. Building connections with students, staff, and family members provides me with the ability to contribute to our school community in a positive way to overcome any of the adversities that they may be faced with. For me it is many of the small things throughout counseling, such as kind notes from students, their lovely stick figure drawings or a simple hello in throughout the day. It is these things within counseling which I find rewarding and it is continued motivation for me to truly love the work that I do.
Q: Is there a program that CUSD utilizes that is especially beneficial to student support?
A: A program that CUSD utilizes which is especially beneficial to supporting students are the Second STEP lesson, these lessons are used to help students develop their social-emotional learning skills. Second STEP provides critical thinking for both individuals and enables peer collaboration which gives them the opportunity to expand on their social skills. These lessons also make connections with different social scenarios that occur within the school day and give students the tools to identify ways to problem solve. As a result Second STEP emphasizes on the building tools students can use to help support and promote lifelong learning.
Q: When you were in school, did you have an impactful experience with a counselor?
A: When I was in school I unfortunately did not have an impactful experience with a counselor. A challenging time for me in school was in middle school and I wish that I would have been able to connect with my school counselor because I know that would have helped create a positive impact. Due to this experience I was able to be motivated by it and this helped contribute to my pursuit of being a school counselor. I was determined to become the school counselor I wish I had during those times. Despite the lack of impact it has still impacted me in a positive way which I know I will do the best I can to build those connections with everyone in my community.
Q: How do counselors in CUSD help support one another?
A: CUSD counselors maintain an open line of communication and support with one another through email and by monthly meetings where we also check in together. Doing this helps all of us collaborate with each other as well as share any new resources that can be beneficial to us all. This shared space has allowed me to feel welcomed and supported and as a new counselor as well as build meaningful connections. I greatly appreciate the effort of the counselors' continuous effort to maintain fluid communication.