By Elysse James
It's a long and difficult road, but the results are worth the effort.
At two CUSD schools, the school climate has become measurably more positive, and the number of suspensions and chronically absent students have decreased.
And now, school counselors are being honored for their great work.
Marco Forster and Shorecliffs middle schools have joined an elite group of just 8 schools in California that have received the 2020 American School Counselor Association (ASCA) Recognized ASCA Model Program (RAMP) designation.
"I get choked up because it shows how our school has come through and how we've come together," Shorecliffs Counselor Eva Avendano said. "The students feel their voices are heard. That's ideal."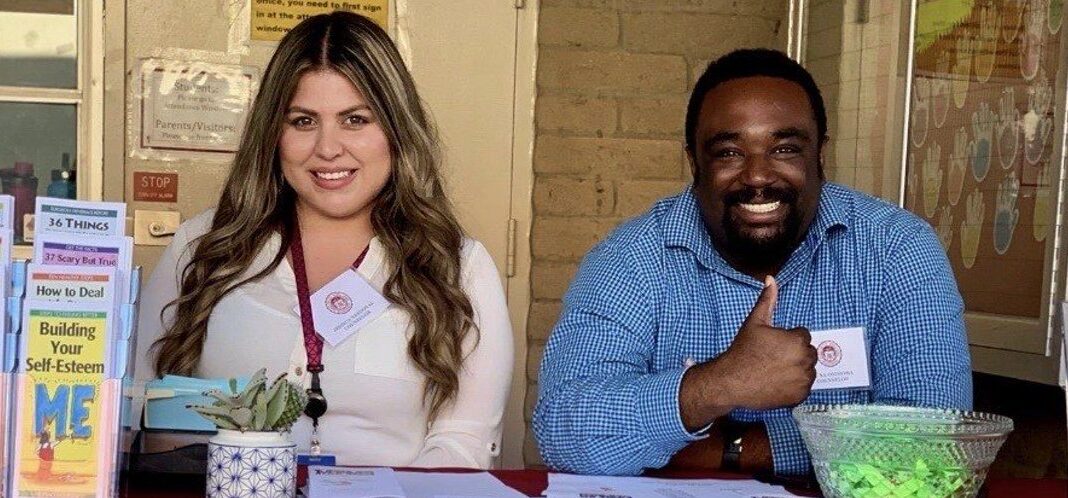 The designation lasts for 5 years and schools can re-apply at that time.
"It's a huge honor," said Marco Forster Principal Pam Sawyer.
The counselors were inspired by Rebecca Pianta, CUSD Coordinator of Counseling and Student Support, who has held informational meetings on the ASCA program for the past three years. Those who pursue the designation meet with her monthly.
"Last year we had the largest number of schools that took part in this process," Pianta said. "We had four schools that were able to get this recognition, which broke the record in the state of California at that point."
Shorecliffs and Marco Forster join Ambuehl Elementary, Capistrano Valley High School, Hidden Hills Elementary, and Las Flores Middle School as ASCA RAMP schools.
Counselors create a comprehensive, data-driven program with a goal of reaching every student on campus. They start with classroom lessons for the entire student body, and provide more personal attention to students who need additional interventions (such as one-on-one or small group counseling).
"All these groups teach our students how to advocate for their needs and to have a voice for themselves," Avendano said. "We are educating our students on how to be leaders for the school."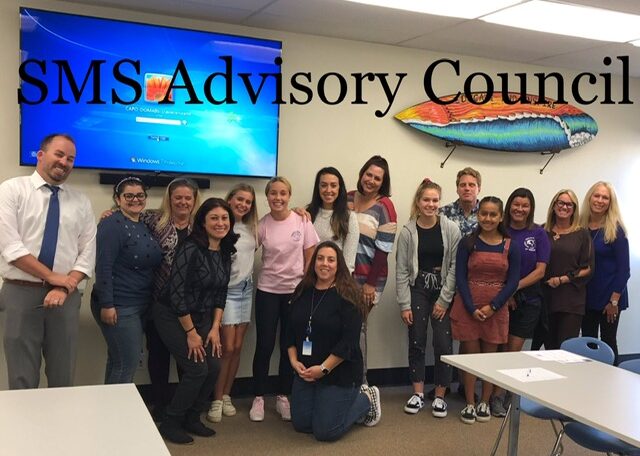 The classroom lessons cover topics such as working in groups, emotions and calming down strategies, coping with stress, and more.
"We're being more preventative rather than responding," Marco Forster Counselor Muna Osisioma said. "We want to get to them before they have an issue."
The counselors provide support for students in three areas: academic, social-emotional, and college and career. The school collects and reviews data to help determine their goals, along with input from an advisory council that includes students, administrators, parents, and community members.
Building and implementing such a comprehensive program can be a difficult task when the ratio of counselors to students is often large, but pays off.
"Marco is a school that has a lot of needs," Saywer said, noting that the school has a high number of English learners and socioeconomically disadvantaged students. "There's a real sense of urgency on the part of our entire school community to ensure we're doing the right things and as many things as we can to support students."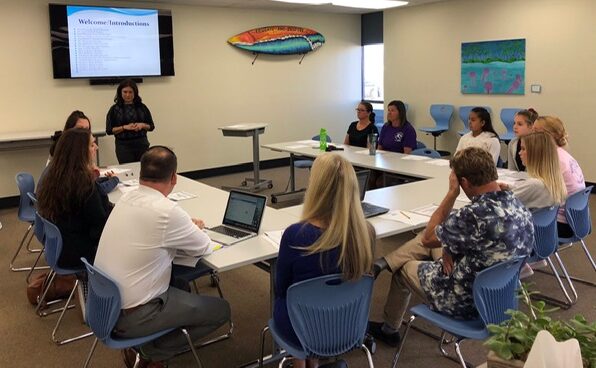 Both schools showed improvement on the California Healthy Kids Survey, Pianta said, as well as changes around behavior and academics. The survey gathers confidential feedback about school climate, health risks and behaviors, and youth resiliency.
"It's amazing," Avendano said. "We have changed the climate of our school."
Counselors on both campuses targeted chronic absenteeism, which can be caused by a host of issues including anxiety at home or at school, lacking transportation, and not feeling connected at school. By connecting students to resources, working closely with them to change their attitudes about school, and providing a safe space for students, they were able to break the habit for many.
Osisioma and Counselor Jessica Sandoval and Muna Osisioma targeted 25 chronically absent students and saw a 48 percent decrease in chronic absenteeism by the end of the third quarter.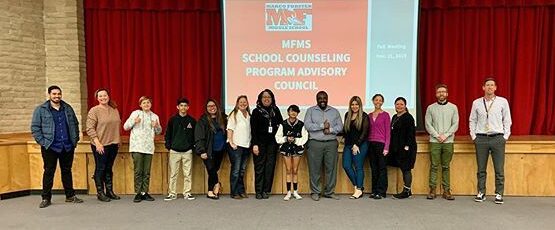 The program helps change students' mindsets about school or schoolwork and give them life skills to help with self-esteem, time management, goal setting and study skills, and anxiety and stress.
"A lot of great work has happened but there's still a lot of work left to do," Osisioma said. Marco Forster's schoolwide vision is 'To ensure achievement for all.' "Not all students are achieving yet, so the work is not done. This is an important first step in what we'll continue to try to do."
An awards ceremony is scheduled in Seattle for the end of June during the National American School Counselor Association conference.
"(The designation is) a testament to what we're doing for our students," Shorecliffs Middle School Principal Chris Davis said. "Shorecliffs is kind of a hidden gem of the district, and this takes us out of the hidden category and shows off the great things that we're doing for students."
A Year in Numbers, 2018-2019
Marco Forster Middle School
Shorecliffs Middle School
1,350 students
916 students
67 group counseling sessions

184 classroom lessons

382 conflict mediations

1,545 individual counseling sessions

96 risk assessments

134 group counseling sessions

84 classroom lessons

162 conflict mediations

496 individual counseling sessions

42 risk assessments
ASCA RAMP-designated schools in California include:
*Ambuehl Elementary School, San Juan Capistrano
Avaxat Elementary School, San Diego
Avaxat Elementary School, Murrieta
Brea Olinda High School, Brea
Campus Park Elementary School, Livingston
*Capistrano Valley High School, Mission Viejo
*Hidden Hills Elementary School, Laguna Niguel
*Las Flores Middle School, Las Flores
Livingston Middle School, Livingston
*Marco Forster Middle School, San Juan Capistrano
Orange County School of the Arts, Santa Ana
Potter Junior High School, Fallbrook
Riverside Polytechnic High School, Riverside
Santiago High School, Corona
Selma Herndon Elementary School, Livingston
Sequoia Middle School, Fontana
*Shorecliffs Middle School, San Clemente
*asterisk designates schools in Capistrano Unified School District
Follow Marco Forster Middle School on Twitter @marcoforstermid and @mfmscounselors
Follow Shorecliffs Middle School on Twitter @Dr_Baker_SMS and on Instagram @Shorecliffs77