By Elysse James
Students at Palisades Elementary have an exciting new space on campus to return to once schools reopen.
There, students in kindergarten through fifth grade will play to learn with Code-A-Pillar and Sphero coding toys, a green screen, iPads, a Lego building center, tools, and upcycled materials to create anything they can imagine when schools reopen.
The lab was made possible by the Innovation Lab team (teachers Leon Skov, Kimberly Van Dixhorn, Evelyn Castellana, and Principal Lisa Baggio) as well as a grant from SchoolsFirst and an anonymous parent donation through the Education Foundation.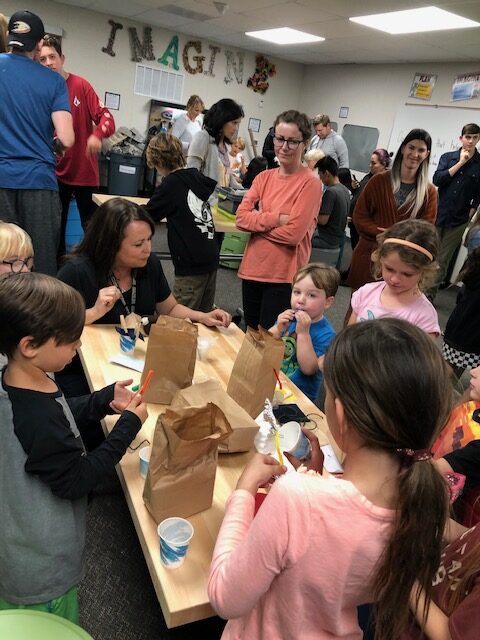 The idea came about through a districtwide book study on maker spaces: rooms where students can create and problem-solve creatively. Van Dixhorn, the science lead and a kindergarten teacher at Palisades Elementary, was part of the study and worked to bring a larger STEAM presence to Palisaides.
"It's beautiful," Baggio said. "We're very excited. It's been a year of work getting it together."
The lab was unveiled to parents and students on Feb. 28 with a ribbon cutting and STEM night. The event included demonstrations from the robotics students at San Clemente High School and featured stations for construction paper airplanes, building towers, and a mystery project where kids would build whatever was concealed in a bag.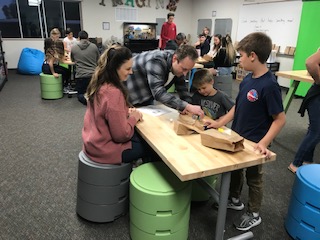 Teachers will sign up for a time slot to use the space, such as for science lessons or engineering projects that meet the Next Generation Science Standards (NGSS) and Full-Option Science System (FOSS) curriculum.
"It's a good opportunity for children to participate in engineering their own projects," Baggio said.
Prior to the lab's grand opening, nearly all grades used it to create about 40 total prototypes to feature at Capistrano Unified School District's Innovation Showcase event, including robots, a smoothie maker, a laundry sorter, an ice cream drip catcher, a singing alarm clock, and more.
"They're very creative little projects they're engineering in there," Baggio said.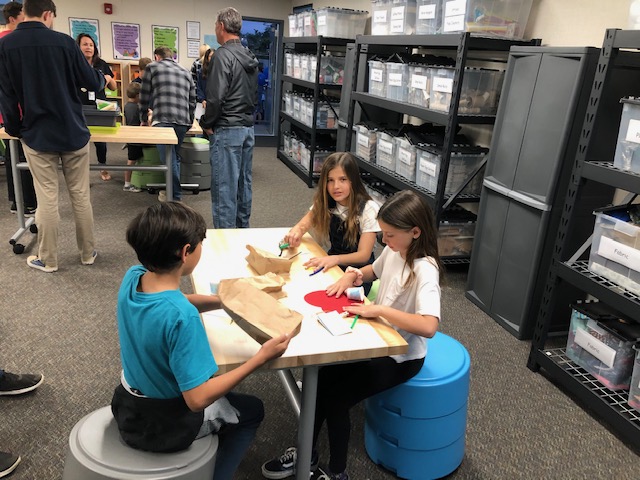 The kindergarteners have been in the lab from the very beginning, Van Dixhorn said. The kids helped sort donated items for the space and have seen it evolve from a blank canvas. They've also tested out the materials – the kids had a great time using the green screen.
"The energy to get it open has been very infectious at our school," she said. "The kids are just excited beyond belief."
The students are particularly thrilled about using Bee Bots, coding toy bumblebees that can be programmed to move in various directions. For example, Van Dixhorn said, the kids can place Bee Bots on learning mats and program them to find a sight word (such as "the") by moving two squares forward and three squares to the left. Games like this teach science, math, and language together, reinforcing all subjects.
"I'm excited!" Van Dixhorn said. "It's a huge accomplishment to get the doors open and we're excited to get the kids in there."