Capistrano Unified's school counseling services are transforming schools – and lives
It takes patience, compassion, empathy and plain old-fashioned hard work to be an effective school counselor.
And make no mistake about it – it's a job that can be extraordinarily challenging and downright exasperating at times.
But most important of all, also incredibly fulfilling.
"You have to be very caring to be in this position, because there will be times when you have to deal with some serious situations that take a lot out of you emotionally," says Rebecca Pianta, Capistrano Unified's Coordinator of Counseling and Student Support.
"But what keeps you in there is the fact that you do indeed care, and because you're passionate about helping kids. I definitely think what's most rewarding is watching the transformation of a student who maybe did not believe in themselves, who had low self-esteem or was going through so much at home. And as a school counselor, you were able to work with them and get them to see their full potential, so that they want to keep striving for more.
"There's nothing that compares to that."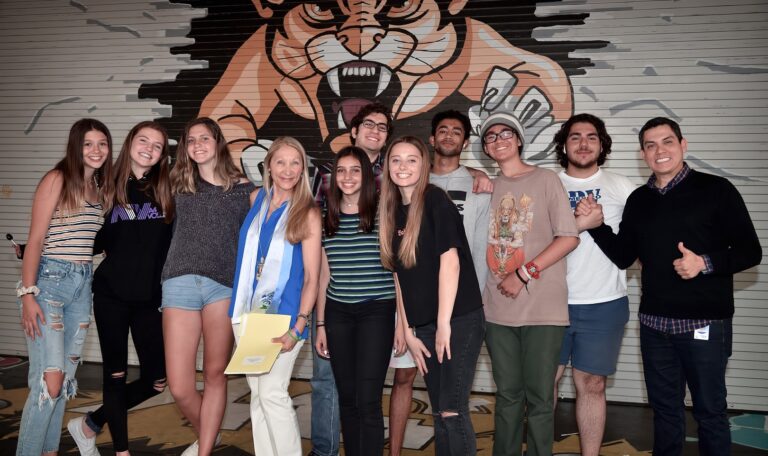 From depression and bullying, to poor social skills and suicidal thoughts, Capistrano Unified's highly skilled school counselors deal with a wide range of emotional issues and situations each and every school day. Their efforts begin in kindergarten and go all the way through 12th grade.
Capistrano Unified places enormous focus on making sure children and their parents have access to quality counseling services for a simple but powerful reason: Timely intervention often means the difference between a child's long-term success and a lifetime of emotional challenges, Pianta explains.
Indeed, district leaders believe school counselors can play such pivotal roles that several years ago when they promoted Pianta – she had served as a district school counselor for several years at the elementary, middle and high school levels – they also tasked her with substantially scaling up the program district-wide.
Thirty new hires later, Capistrano Unified now offers a total of 48 highly trained school counselors, giving students and their parents access to quality counseling services at each of the district's 59 schools.
Their efforts are making a huge difference, Pianta says.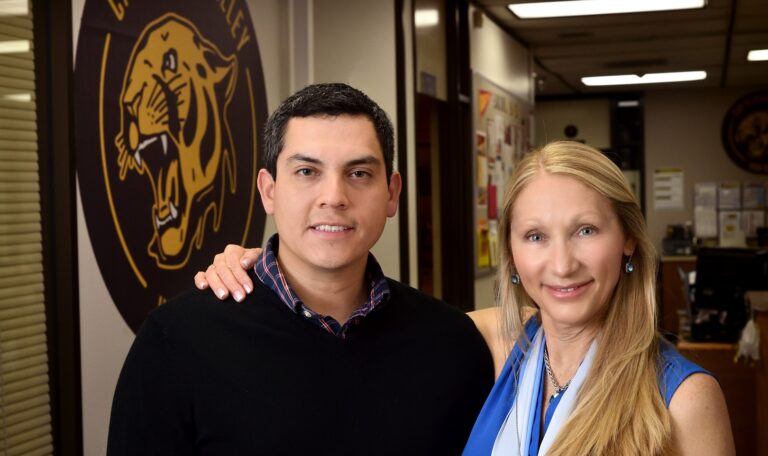 "Our elementary school counselors really focus on preventative practices, and they're really helping our students, getting them prepared, as they transition to higher grades," she says. "The principals have stated that it's just made a vast difference, having that elementary school counseling support."
In another example of the importance Capistrano Unified places on helping students and their families, school counselors conduct in-classroom lessons as a part of the district's core curriculum at all grade levels. Topics vary level by level and grade by grade. For example, elementary school-level topics include empathy, following directions, disagreeing respectfully, and dealing with gossip and peer pressure. In middle school, students receive lessons on coping with stress, de-escalating tense situations, and signs of suicide. High schoolers discuss stress-reduction/coping strategies, and signs of suicide.
With suicide as the second-leading cause of death among young people between the ages of 10 and 24, Pianta says the district believes it is critical to address it head-on at seminal periods in students' lives – specifically, middle school and high school. School counselors conduct in-classroom discussions in the 7th and 10th grades.
"We want to reduce the stigma associated with mental illness," Pianta explains. "We want students to know what signs to look out for as it relates to suicide, and what to do to get help not only for themselves, but for their peers."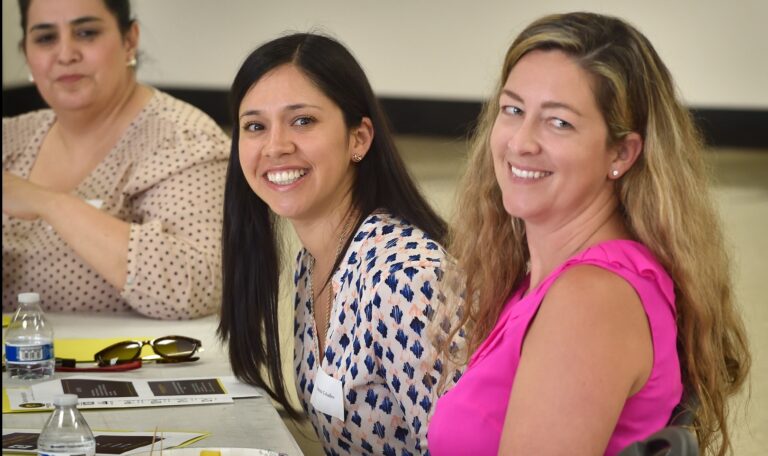 Another key area of focus is helping students identify factors associated with stress and providing them with tools and strategies to manage them.
"Stress was one of our top indicators when we conducted our counseling needs assessment for high school," Pianta says. "There are quite a few different factors that can cause stress among our students, but a couple of the main factors appear to be social media and technology" and the negative influences they can have on young minds.
Capistrano Unified's focus in this area corresponds with ongoing studies by the U.S. Department of Health & Human Services that are exploring the impacts of technology and social media on the brains and behavioral development of young people.
Because parental outreach and communications are so important in managing students' emotional health, the district's school counselors routinely attend PTSA meetings. At the start of the school year, the district sends a letter to families outlining the scope of services available. And all 48 school counselors maintain a "Counselor's  Corner" website explaining the services they provide and how to take advantage of them.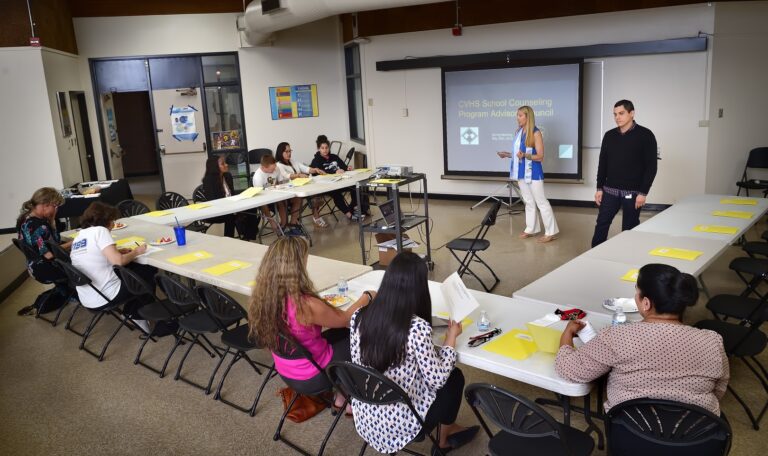 The secret to Capistrano Unified's successful counseling program really is no secret, Pianta says – it's all about teamwork between school counselors, teachers, administrators, students and parents.
For the school counselors, Pianta says the key to their success is a passion to do whatever they can to help the district's students succeed and lead happy, emotionally healthy lives. "I admire them so much because they're advocates," she says. "They come to work each day eager to advocate for students who aren't able to advocate for themselves."