By Cathi Douglas
It saddened Bruce Carlisle that his Model United Nations seniors put in three years of hard work only to be denied the opportunity to use their skills in MUN competitions.
Coronavirus pandemic restrictions have eliminated in-person conferences. So Carlisle arranged for his Capistrano Valley High School students to compete against students from Greece over two weekends in January – live over Zoom.
"The virtual conference rose to the challenge," he said, helping provide seniors with the chance to debate head-to-head with their Thessaloniki peers in real-time competition.
Capistrano Valley's principal John Misustin agrees, saying the Zoom conference allowed for a "truly international experience."
Zach Dell thought the conference was difficult but fun.
"Conferences in Greece are structured differently than we are used to," Dell says, "but we adapted, and we thrived."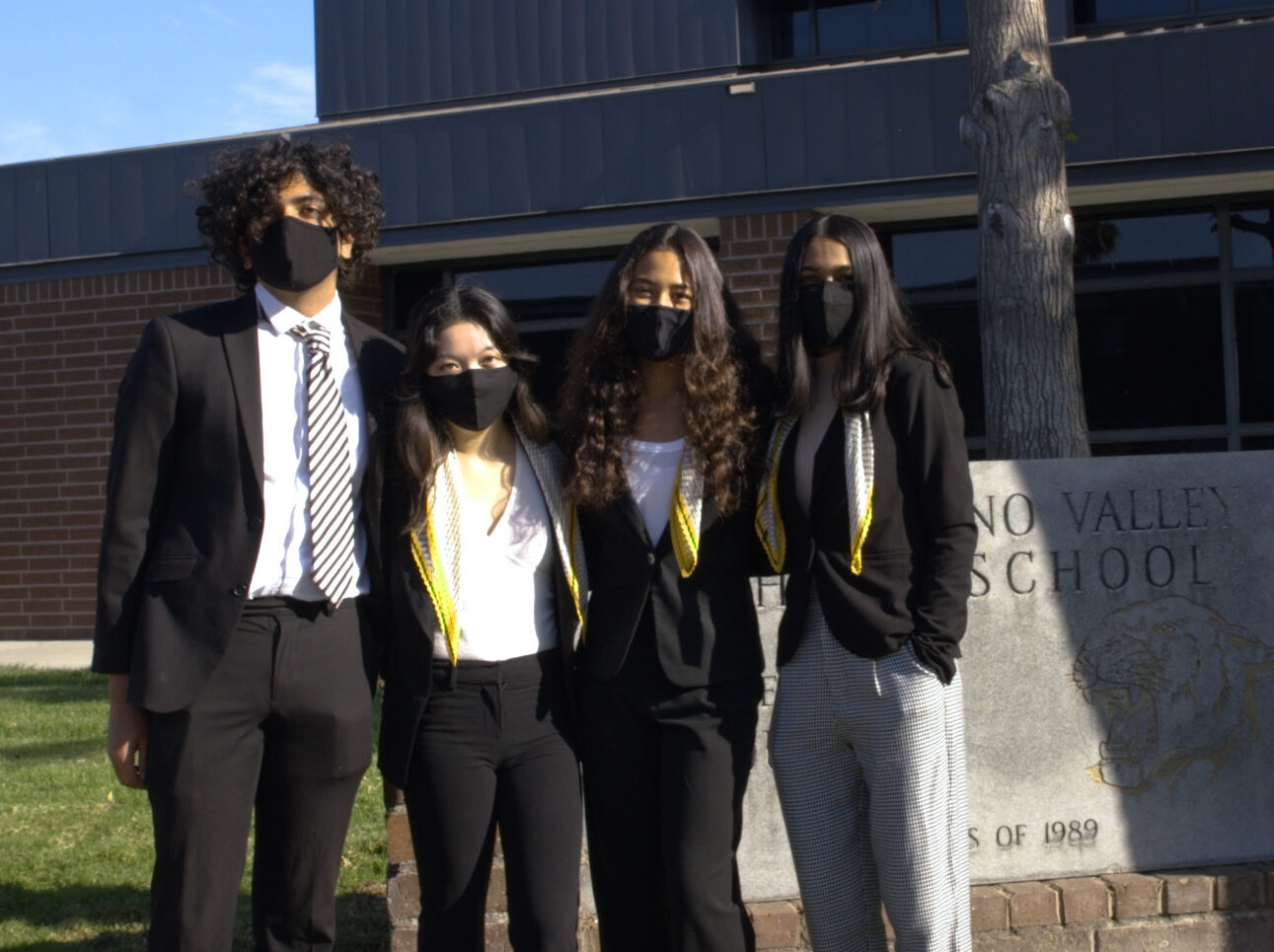 Ryan Lenney notes that the first topic they discussed was how to improve worldwide access to immunizations, a timely topic given the COVID-19 pandemic.
"Interacting with kids with different environments and talking about issues with people on the other side of the world, we were still able to work together on solutions," he said.
Madina Entezar called the experience, which lasted from Friday night to Saturday morning, exhausting but exhilarating.
"Personally, I've never talked with someone outside the U.S. except family members, and it was striking how many similarities we have and how much we have in common," Entezar says.
Most of the participants stayed awake and alert overnight thanks to sheer willpower, Sebastian Elizarraras says.
"We were discussing and debating, and I kept engaged, then I started to nod off at around 7:30 the second day," Elizarraras recalls. "Then I heard something and said, 'wait, I completely disagree with that,' and I was able to speak for two minutes in defense of our resolution."
Emma Azhan says she has made lasting friends with some of her Greek counterparts.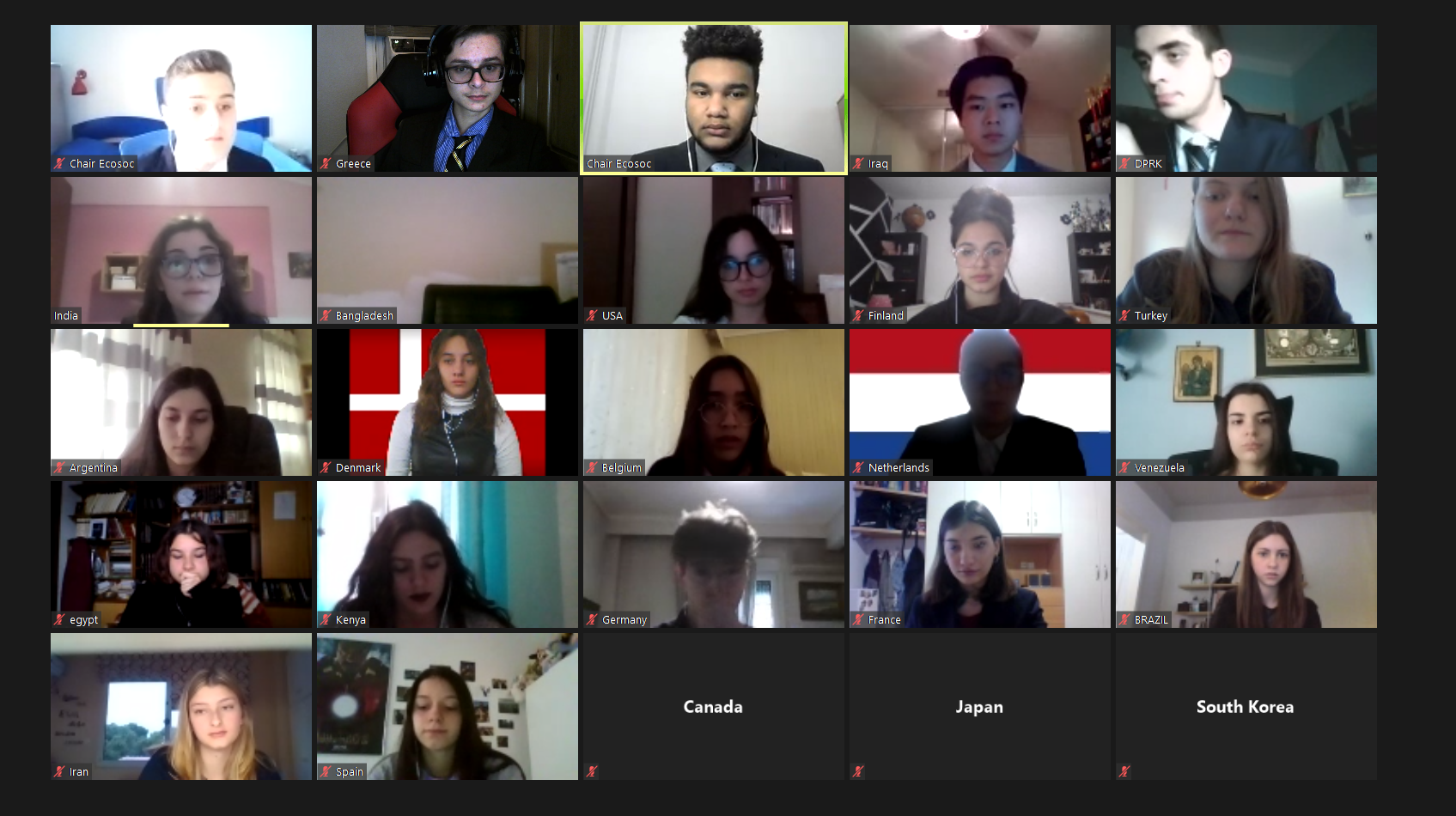 "We are still talking with each other a week and a half later," Azhan says. "On an interpersonal level it was a lot of fun. Our Greek friends got what it meant to have an experience talking to people across the planet about issues that affect all of us. They related to how much we cared."
Because the conference was conducted in English it gave the Capo Valley students an advantage, observes Liam Collins.
"Presenting and speaking came more easily to us," Collins notes. "We have a Southern California dialect, and we speak fast, so it was sometimes hard for them to figure out what we were saying. I was interested to see how well they did in a second language."
Rahmini agrees, saying, "I can't even imagine debating in a foreign language. That they were able to debate so well in English is amazing."
In March, the students will compete with a team in Japan, Carlisle says. That is something Noosha Rahimi is looking forward to.
"You don't realize the difference in cultures until you experience other countries," Rahimi declares. "We have a lot of cultures represented on our team, but we are still wholly American. Compared to the Greeks, I am much more American than I ever knew."
Alex Zhao volunteered to speak first on the first night of the conference, even though he was unsure of the structure, and was relieved to break the ice.
"I'm glad I put myself out there," Zhao says.
In preparation for the Japan conference, Emma Varshochi says, she will probably try to sleep more in advance.
"There are things I want to change but I had the right head space," Varshochi notes. "I got my point across."
The international debate was the opportunity of a lifetime, says Heba Aboulhosn.
"I realize it's better to get out of my comfort zone and compare lifestyles and cultures with everyone, regardless of their background," Aboulshosn says. "It was a really cool experience."