By Cathi Douglas
Capistrano Valley High senior Ryan Lenney is one of the top 15 winners of the prestigious Cameron Impact Scholarship – which includes a full-ride, four-year scholarship to his choice of universities.
The nationwide scholarship recognizes Lenney's extraordinary academic and extracurricular achievements and will position him for a lifetime of contribution to the greater good, says Amie Lucas, executive director of the Bryan Cameron Education Foundation.
"Our scholarship is intended for those incomparable individuals who have the ability to make real, tangible contributions to their families, friends, and the greater society," Lucas explains. "We are extremely proud to have Ryan included in our Class of 2020 Cameron Impact Scholars and we have every reason to believe that he will continue to make a positive impact in the years to come."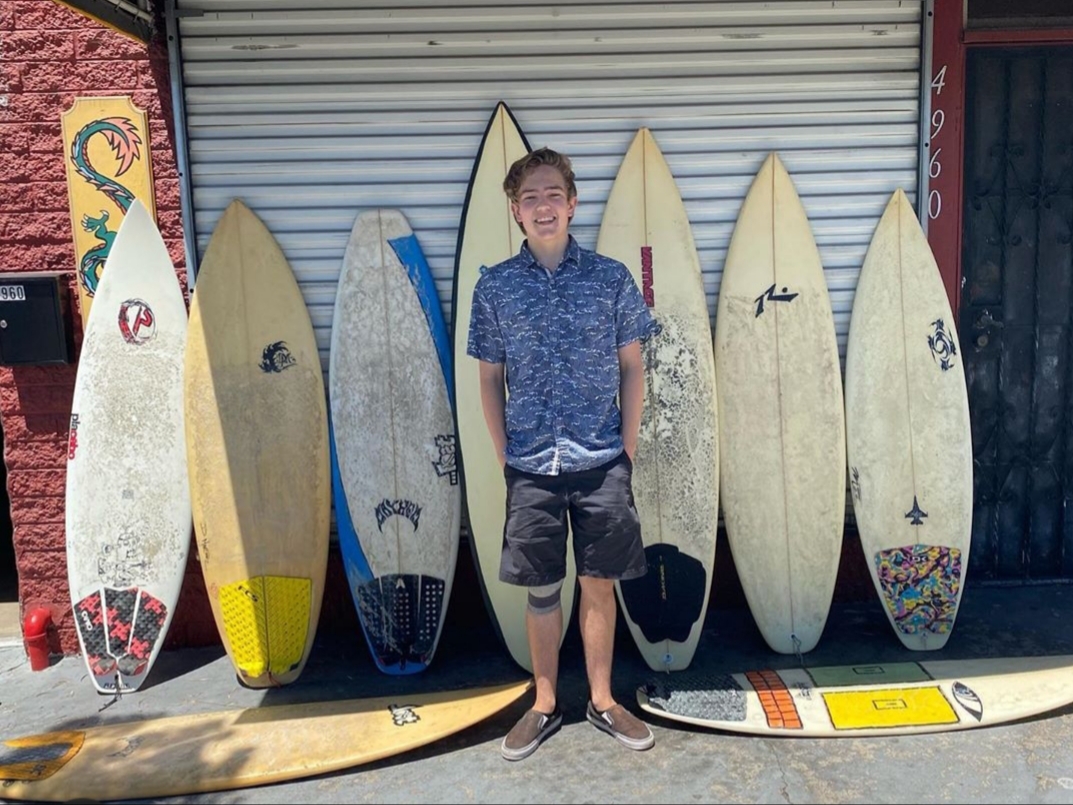 The foundation is a private, family organization established by the philanthropist, Bryan Cameron, in 2015 with the goal of making an impact with promising young scholars. Three thousand students nationwide applied for the scholarship, with 85 individuals selected as semifinalists.
John Misustin, Capistrano Valley principal, calls Lenney a high achiever who takes academically challenging classes and surpasses expectations as a student leader, scholar, and individual.
"Ultimately, Ryan values education," Misustin says, "and I think he's taken the opportunities that we've made available and utilized them. He's taken high-level classes from the beginning and is involved in the Model United Nations and our engineering program – he is well-rounded and diverse, a very hardworking and industrious student."
At every high school, he notes, the top 2 percent of students are extremely competitive and stand apart, and Lenney is one of those scholars. "He is not only driven academically but seeks opportunities to help other students."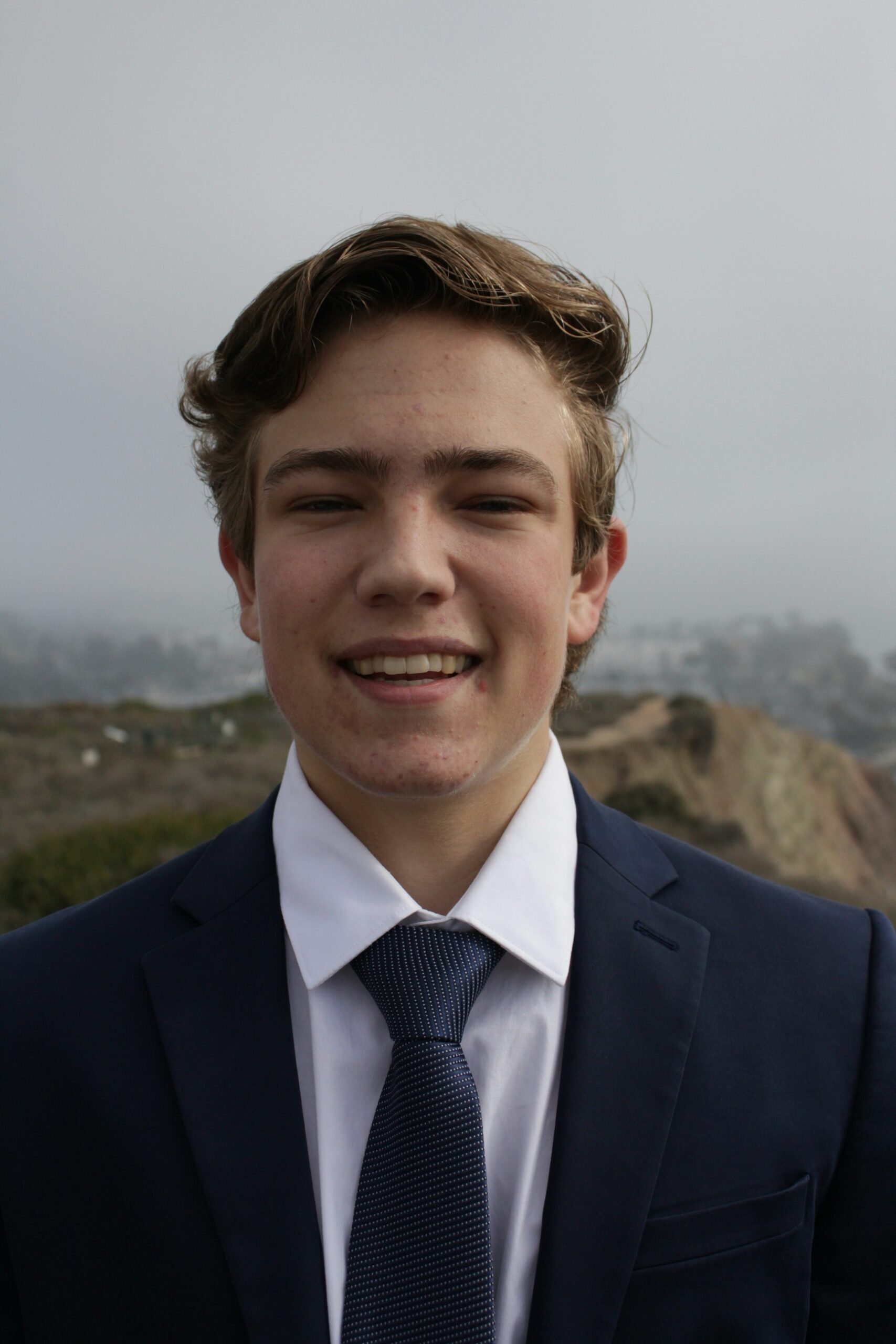 AP history teacher Bruce Carlisle, who advises the school's MUN program, has known Lenney for three years and calls him an amazing communicator and solid student leader.
"Ever since I first met him, Ryan has been mature beyond his years," Carlisle recalls. "He commands the room and is solid in his knowledge." He adds that Lenney deserves the impressive scholarship and that it will give him the freedom to choose what course to pursue in college and beyond.
"He could be a politician, an engineer, or a nonprofit or government official," he says. "This scholarship is a wonderful opportunity that gives him the space to choose whatever he wants for a career. And whatever he does, he'll be great at it."
In addition to his challenging studies and his impressive extracurricular activities, Lenney started the nonprofit organization, Welcoming Neighbors Home, which tackles the issue of homelessness in the South County.
He works with developers, cities, and other service organizations to sponsor donation drives, appears at city council meetings to advocate on behalf of homeless individuals, and volunteers regularly serving food at the Friendship Center in Laguna Beach.
"In my sophomore year, a close friend was experiencing homelessness," Lenney remembers. "Then I realized how big this issue is in Orange County, in our schools, and in our school district. Given how expensive it is to live in OC, I realized what a need we have to make housing affordable to people like teachers and restaurant workers.
"It's getting to be an issue I know and love."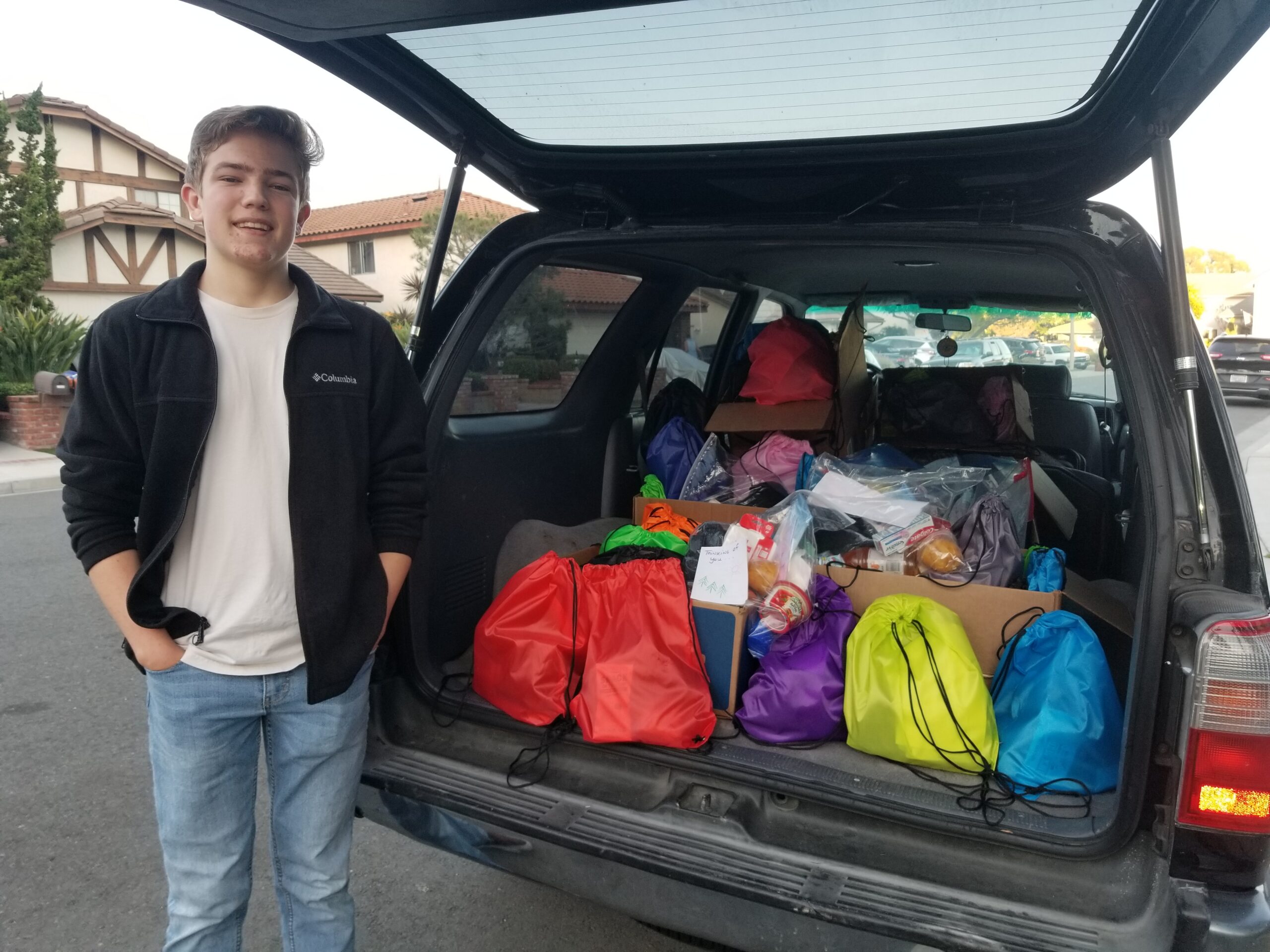 In addition, he has attended Saddleback College classes, studying philosophy, since he was a high school freshman and is close to earning his Associate of Arts degree.
After graduating, he intends to study public policy at Claremont McKenna College, with the goal of continuing his community advocacy efforts. He notes that attending such a prestigious and expensive private school was a mere dream before winning the scholarship. "The award feels like validation for all the work I've put into school and my community," he says.
"It shows that when you are in this work, you connect with others who are also working hard in the community," he continues. "So many people believe in this work and want to see it continue."
To other students, he offers this advice: Don't be afraid to pursue new interests. Don't be intimidated at diving in to address issues that you are insecure about, because they may come to be the things you most love in life.
"I joined the surf team at school before I knew how to surf," he offers as an example. "Taking classes at Saddleback was scary, but I found areas that I love, like philosophy and law. I never knew how housing worked and I was afraid of public speaking, and now I speak about homelessness at city council meetings."
Misustin says Lenney's scholarship honor is a fine example for other students, who see that hard work, grit, and determination garner tangible rewards. "At the end of the day, this is a concrete reward," he says. "While grades are great as a measurement of achievement, it's sometimes hard for students to grasp the rewards for their efforts beyond that.
"Anytime you have a student who earns a scholarship that only 14 others in the nation receive, it's a great way to recognize high-level achievement."