California Preparatory Academy seniors gathered Wednesday, May 31 at Capistrano Union High School to celebrate the Class of 2023.
The students walked in to "Pomp and Circumstance" composed by Edward Elgar, and were welcomed by Principal Jolene Dougherty. Kole Basilio led students, school officials, and the audience in the Pledge of Allegiance. The Scholar of Scholars speech was given by Jasmine Estrada, who was wearing a gold gown to signify the honor, followed by Honors and Awards and a Scholarship Presentation and Acknowledgement by Dougherty. Board Vice President Michael Parham and Board of Trustees Clerk Amy Hanacek presented the diplomas. Dougherty presented the Class of 2023, and Parham provided the Acceptance of the Class of 2023. Avi Hashemi and Toby Stephens led the turning of the tassels.
Student valedictorians, with a cumulative academic 9-12 grade point average of 4.0 or higher, wore a medal and white gowns. The valedictorians are: Kole Basilio, Benjamin Blair, Jasmine Estrada, Luke Harris, Megan Hamilton, Ava Hashemi, Wyatt Kurtz, Helena Kurtz, Alex Manzella, Vanessa Ngo, Linsey Pram, and Giovanna Sanchirico.
Students wore a gold tassel to signify Academic Distinction, for a cumulative academic 9-12 grade point average of 3.5 or higher. The students of Academic Distinction are: Luke Alcaraz, Blaine Bacharach, Samantha Banuelos, Rocco Bennett, Samantha Biniasz, Sophia Boucly, Kaleb Brunke, Wendy Chavez, Saylor Cushing, Elyse Eneinyang, Brenden Fields, Seth Hansen, Mackenzie Hodges, Chloe Lee, Lorenzo Philippe Magdaluyo, Mason Maniscalco, Chase Marcot, Samantha Markow, Eden McRory, Taylor Mindte, John Mulvee, Josie Nathan, Kenneth (Ryan) Pinkerton, Samantha Ruiz Alvarez, Avery Sandlin, Avalon Stucky, Kai Tinney, Makena Totaro, and Miles Trotter.
Awards and Honors
Capistrano Unified Management Association Scholarship: Samantha Banuelos
Merit Awards
Social Studies Merit ~ Samantha Markow and Avalon Stucky
English Merit ~ Megan Hamilton and Alex Manzella
Science Merit ~ Jasmine Estrada and Alex Manzella
Math Merit ~ Giovanna Sanchirico
Visual Arts ~ Samantha Ruiz Alvarez
College and Career Advantage Pathways
Sophia Boucly ~ Production & Managerial Arts
Kaleb Brunke ~ Biotechnology
Recognition Awards
Outstanding Character Award: Elyse Eneinyang and Luke Harris
21st Century Learner Award: Chase Marcot and Megan Hamilton
Principal's Award: Vanessa Ngo
Condors Award: Giovanna Sanchirico
Congratulations, California Preparatory Academy Class of 2023!
See below for photos from the commencement ceremony. The graduates are listed following the photos.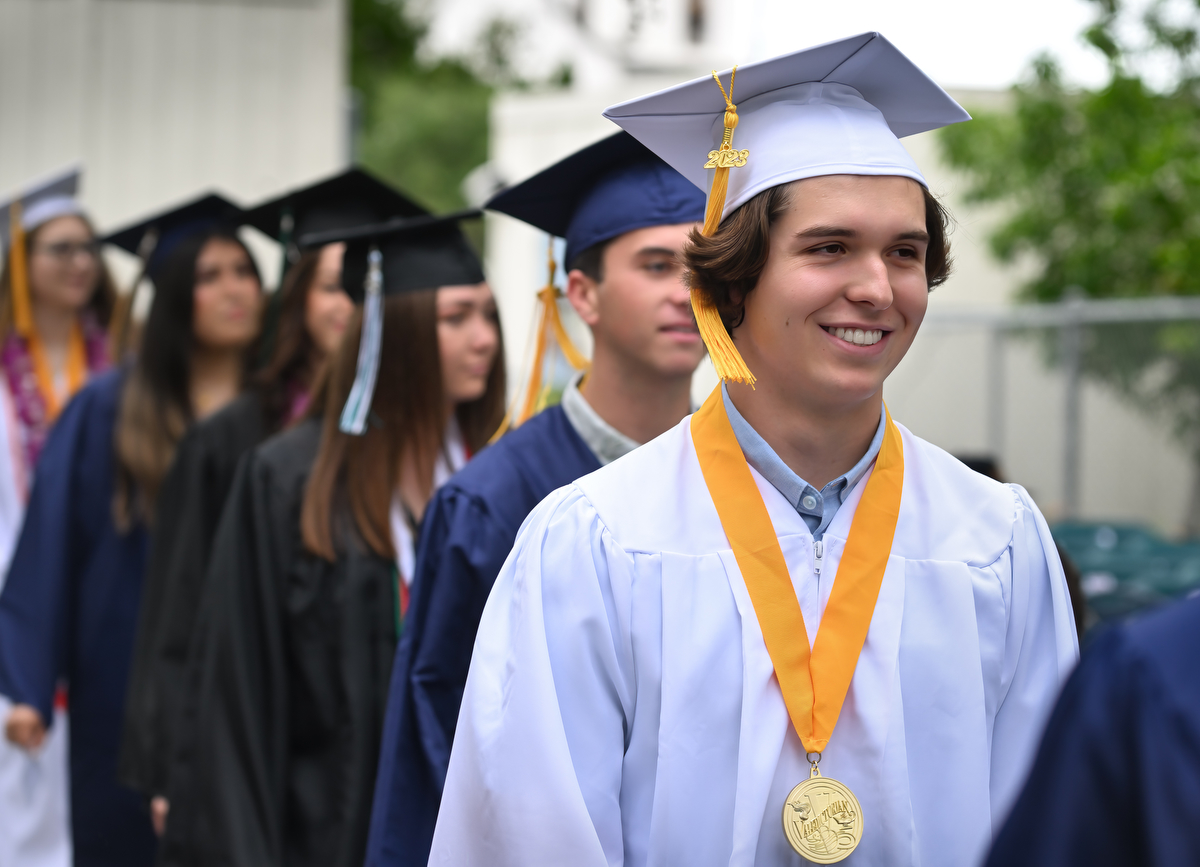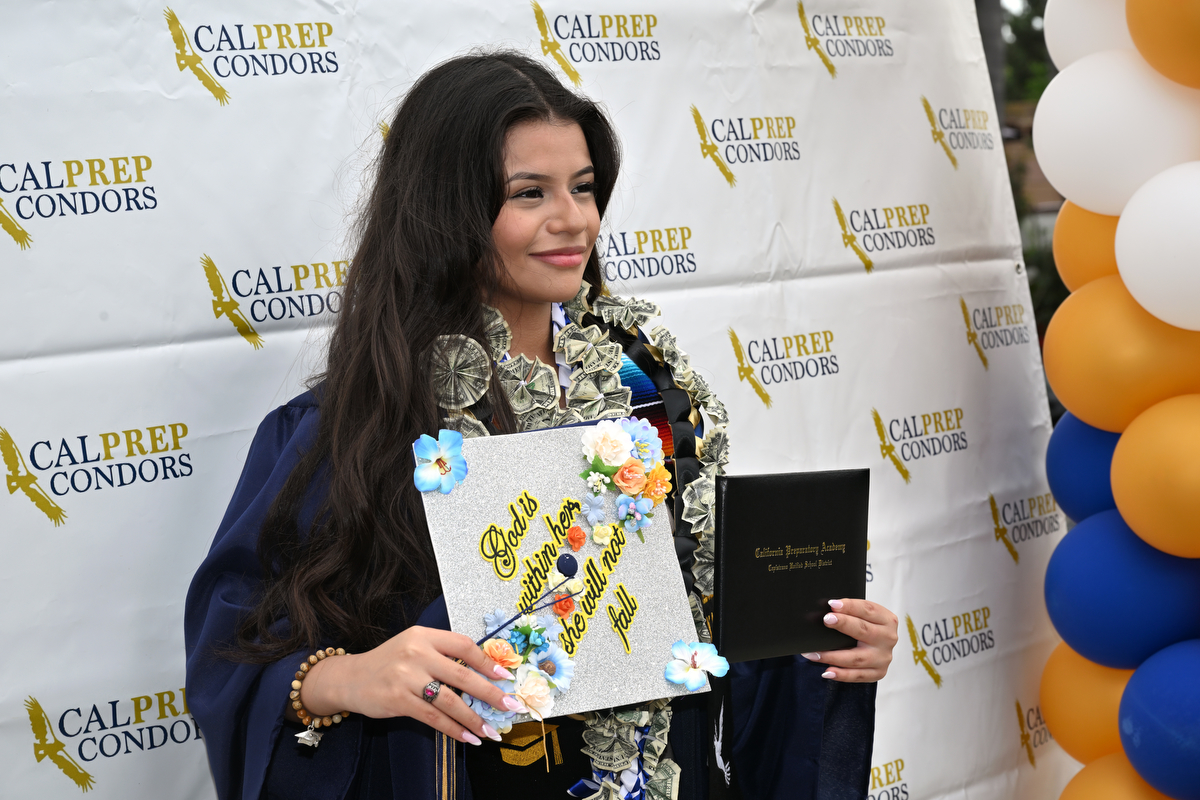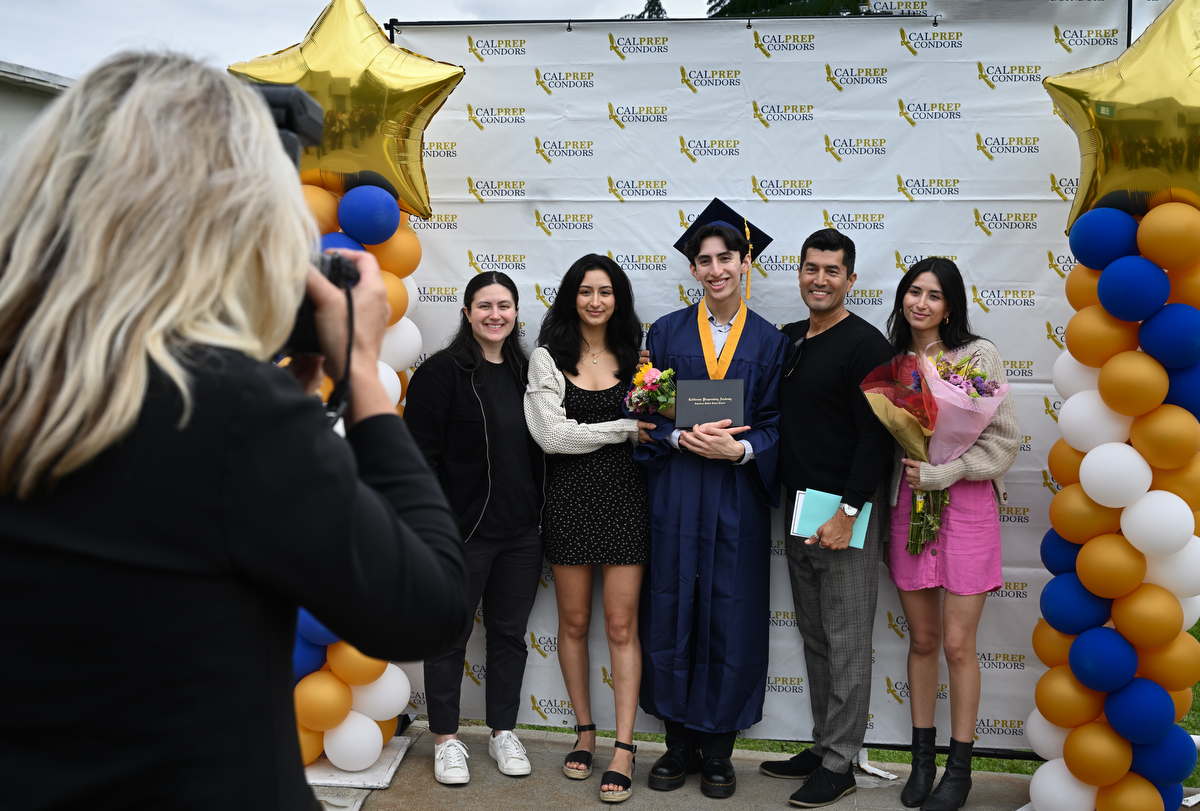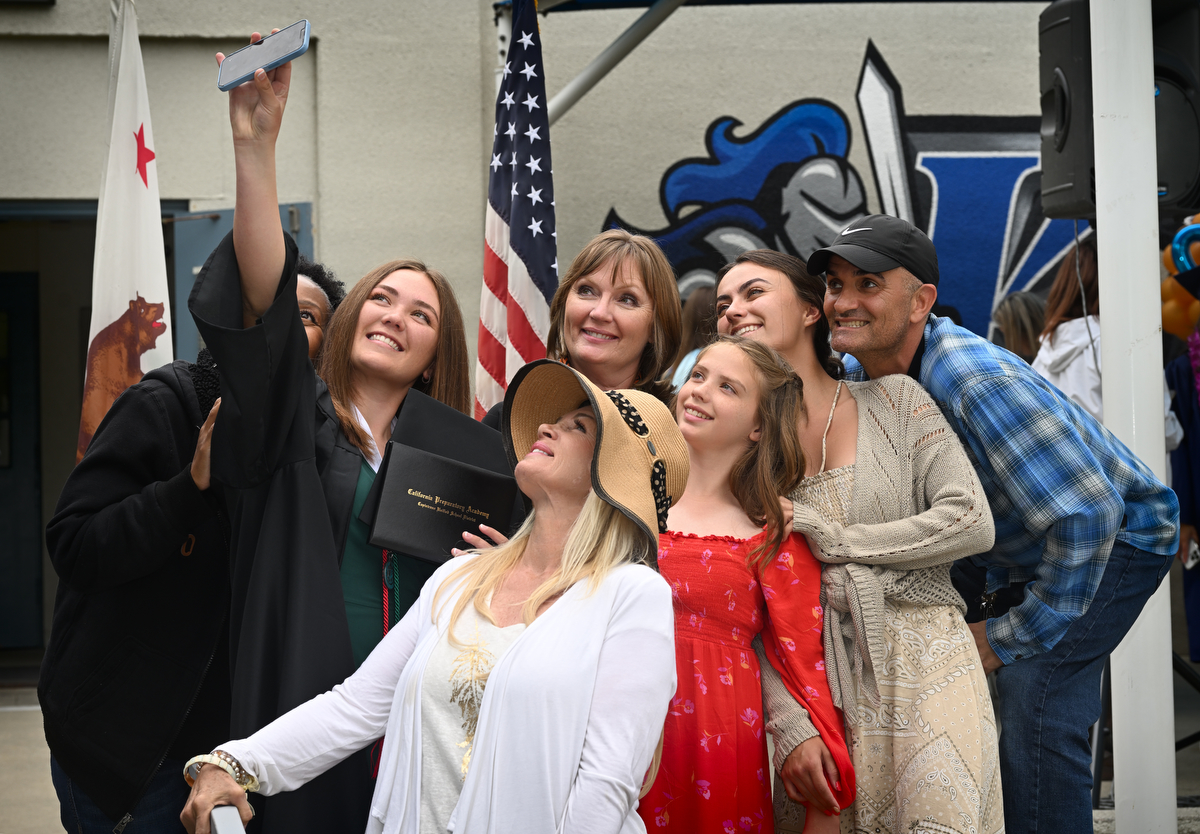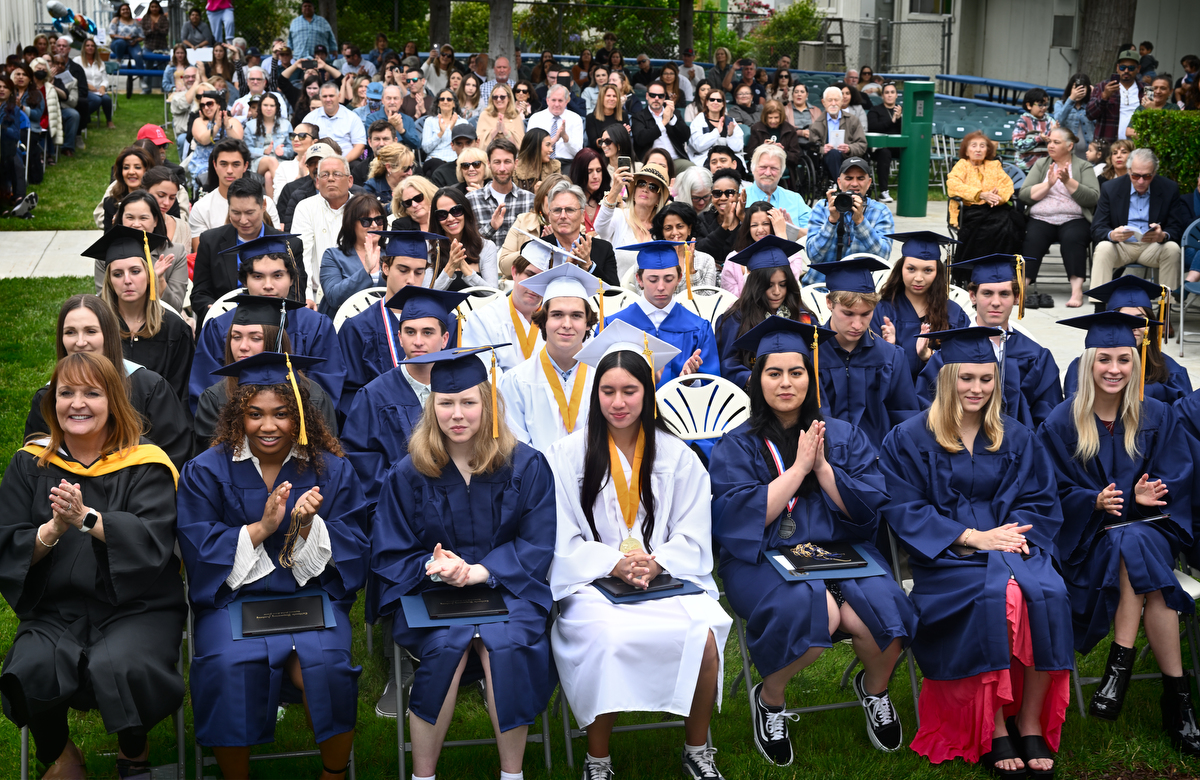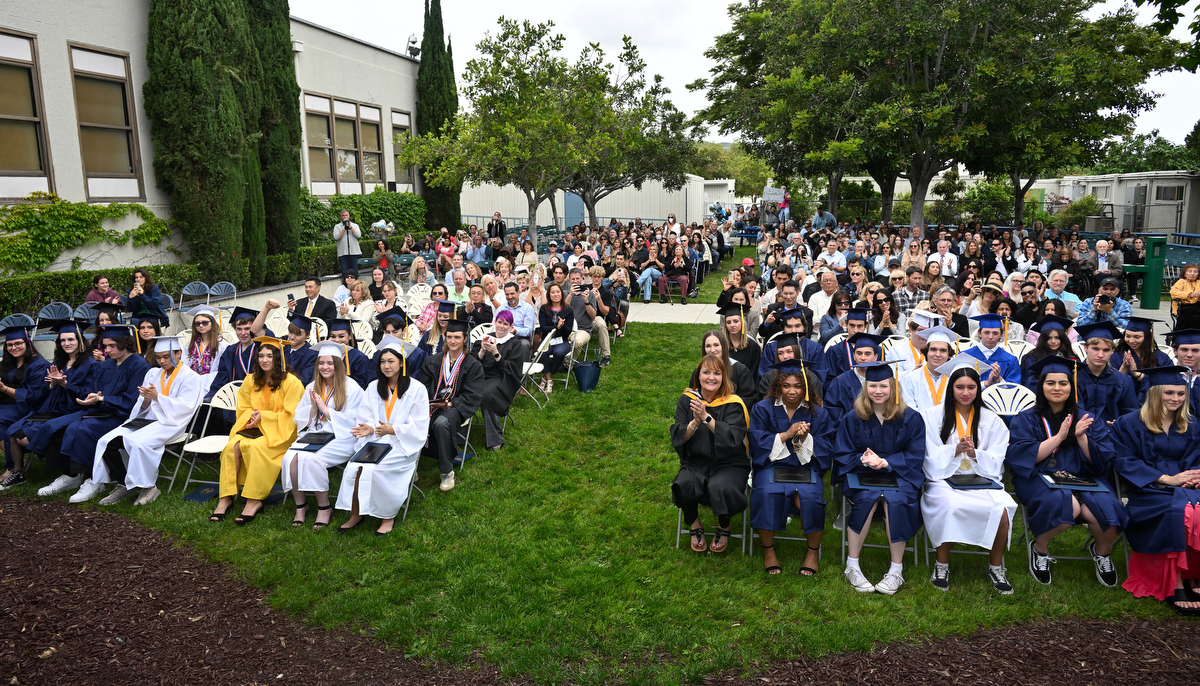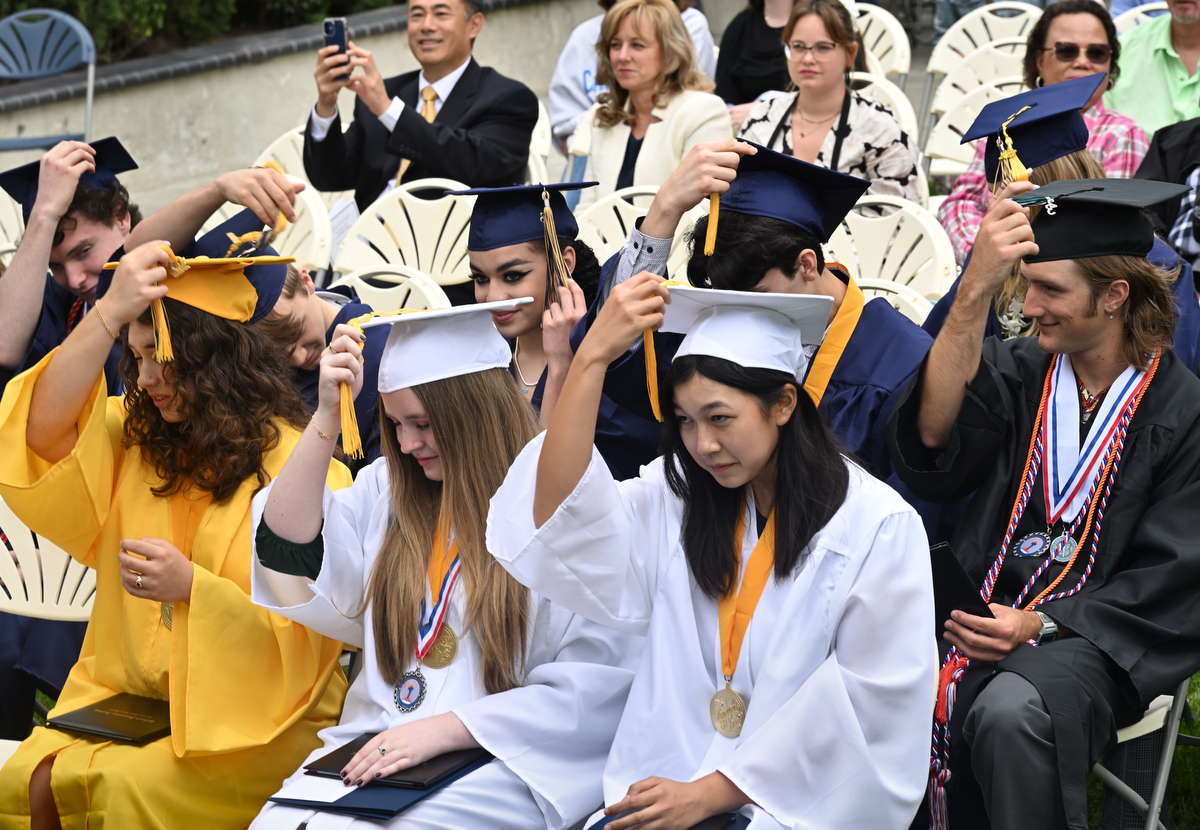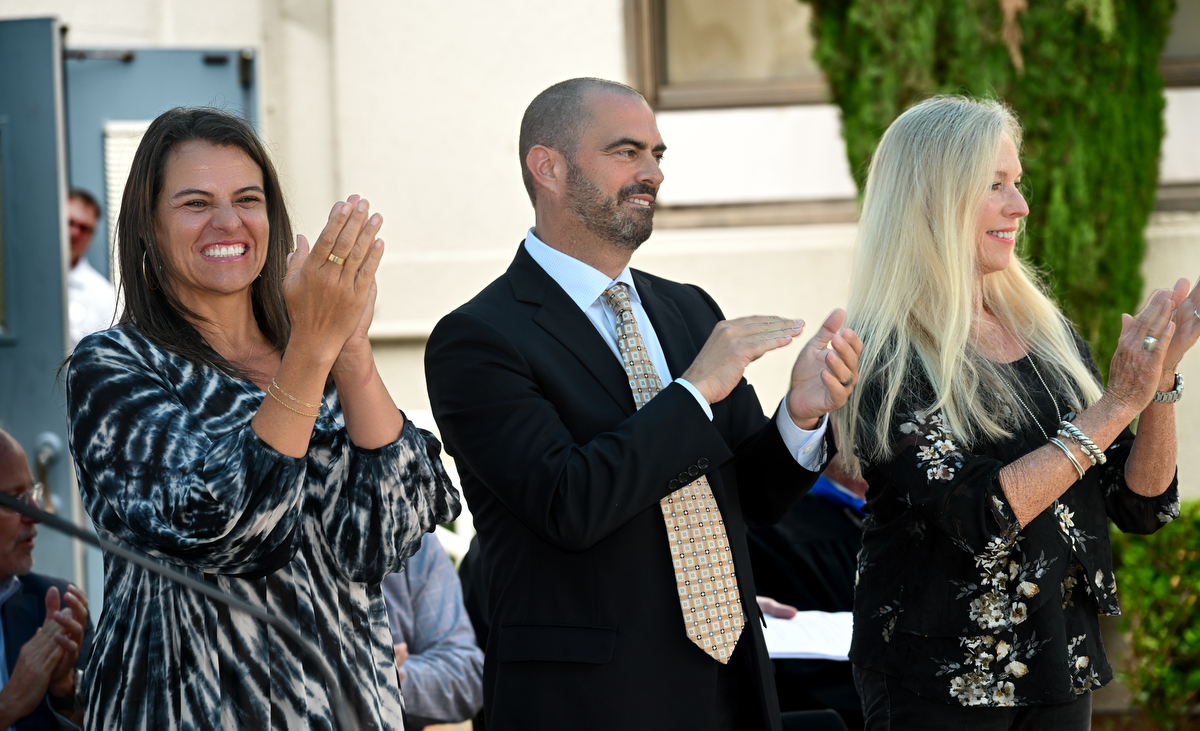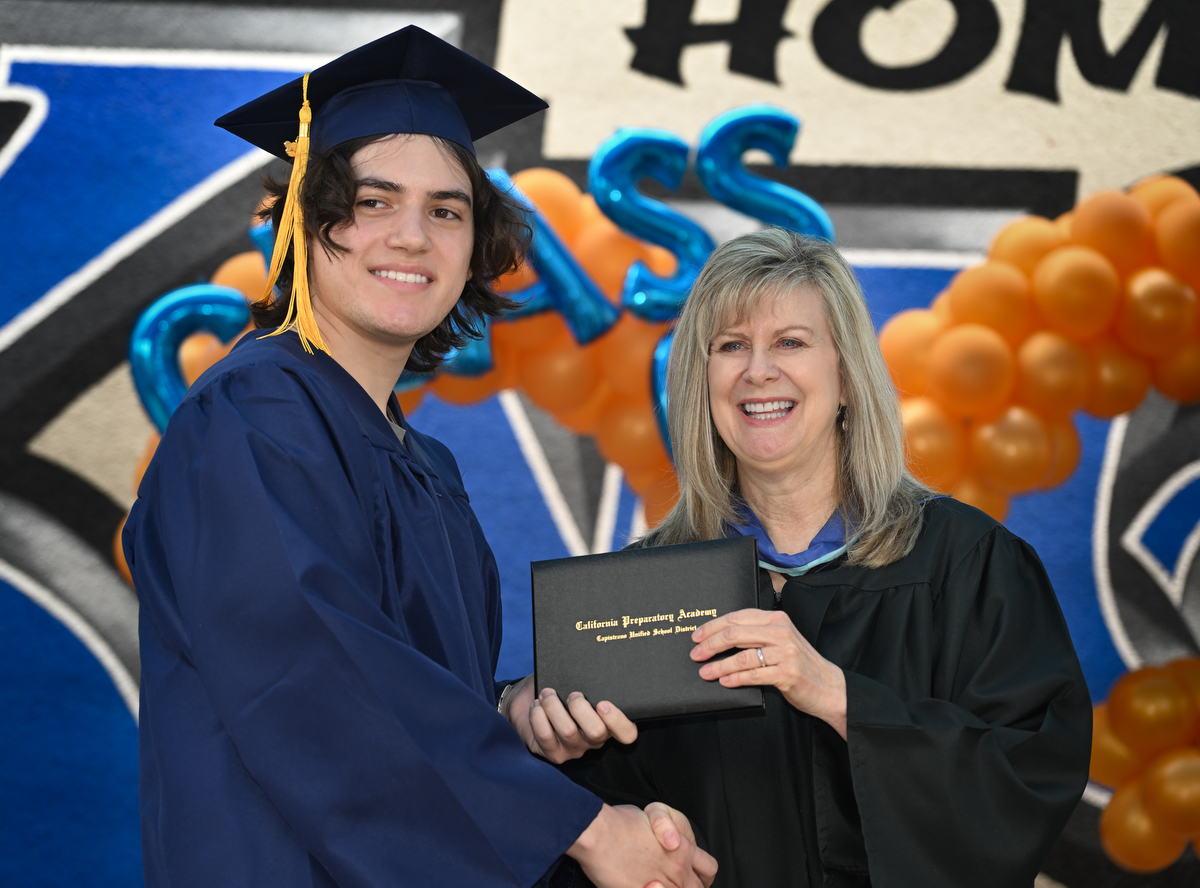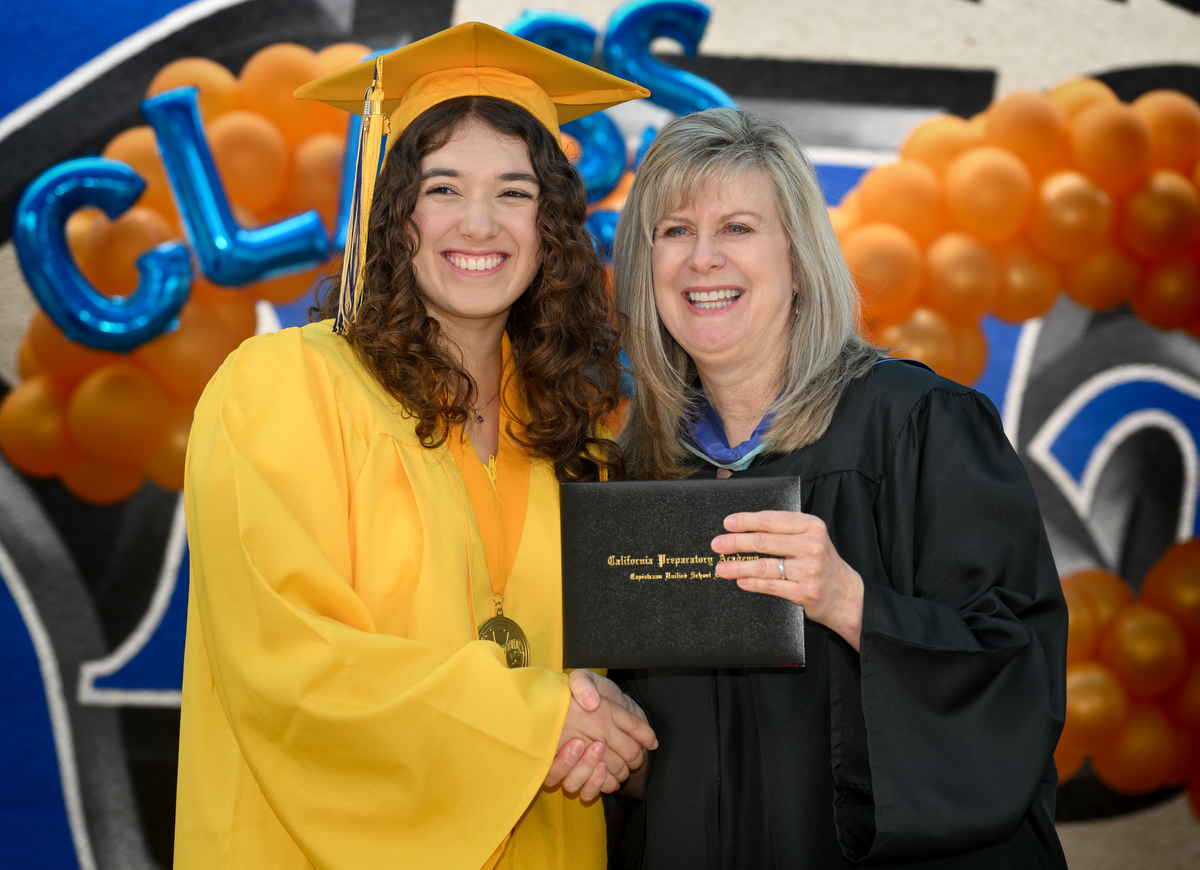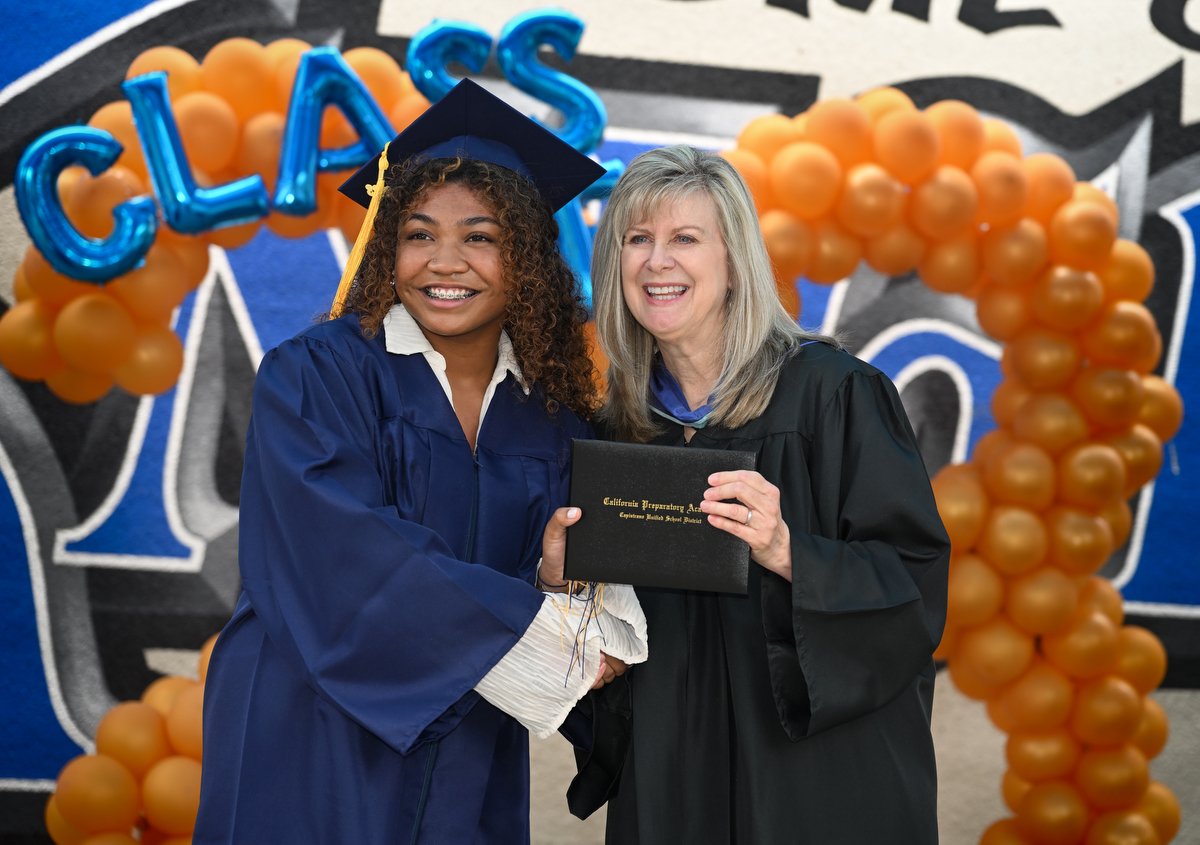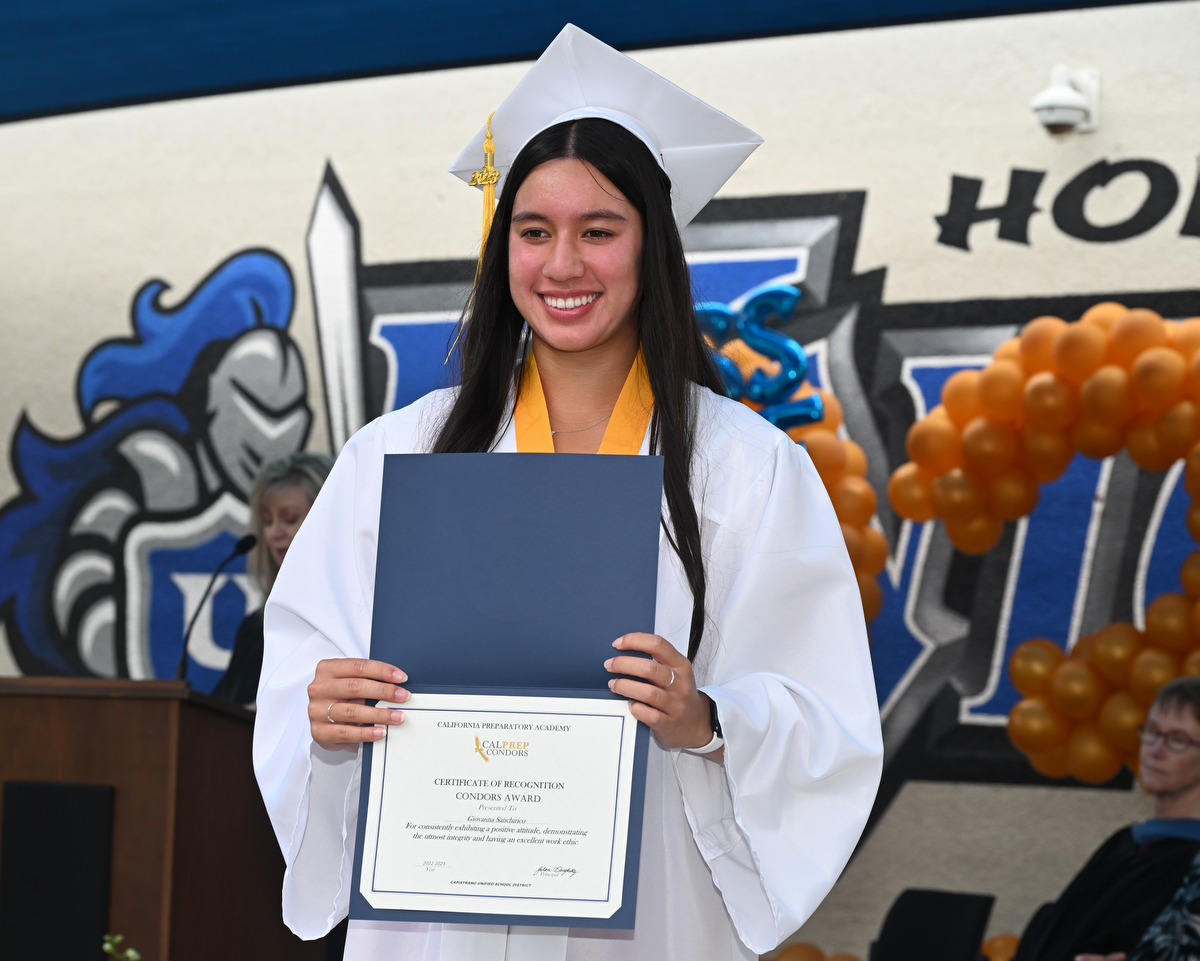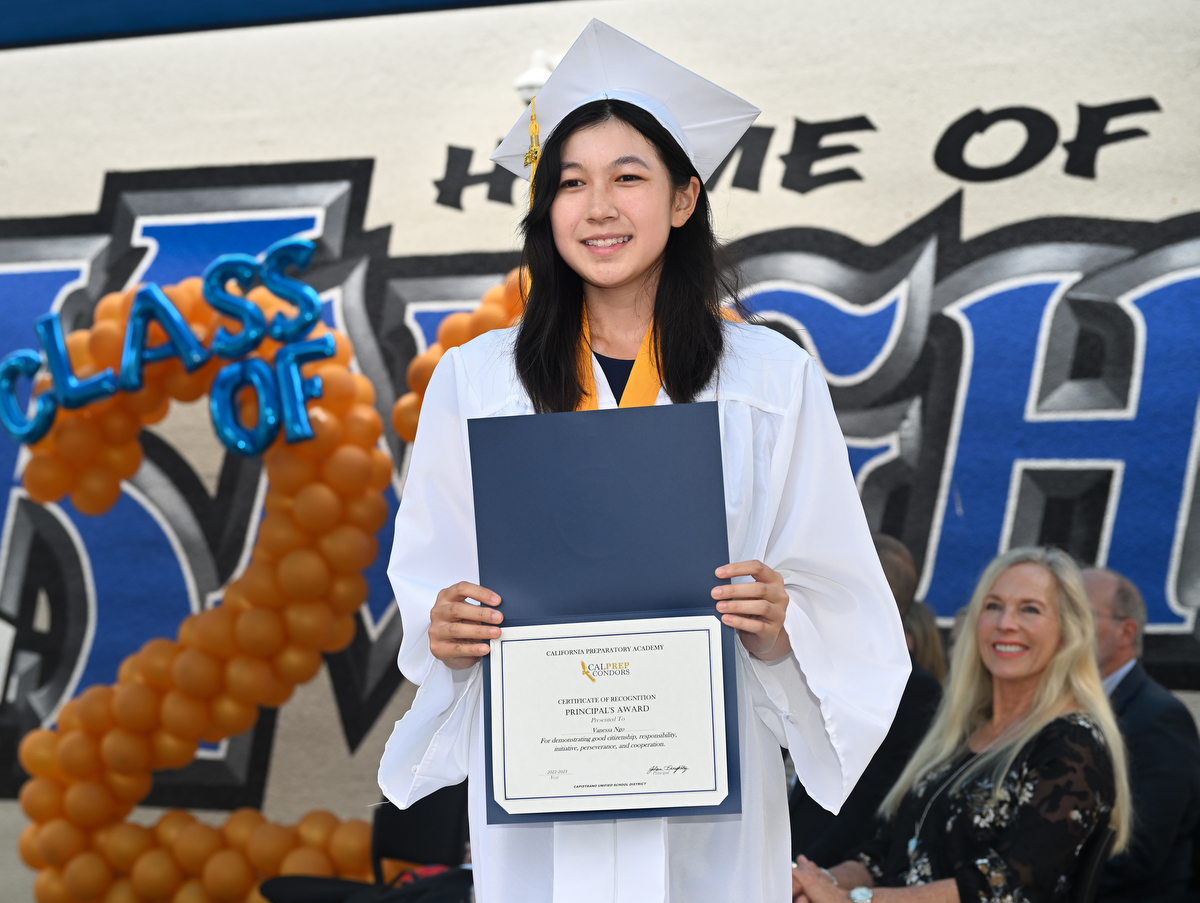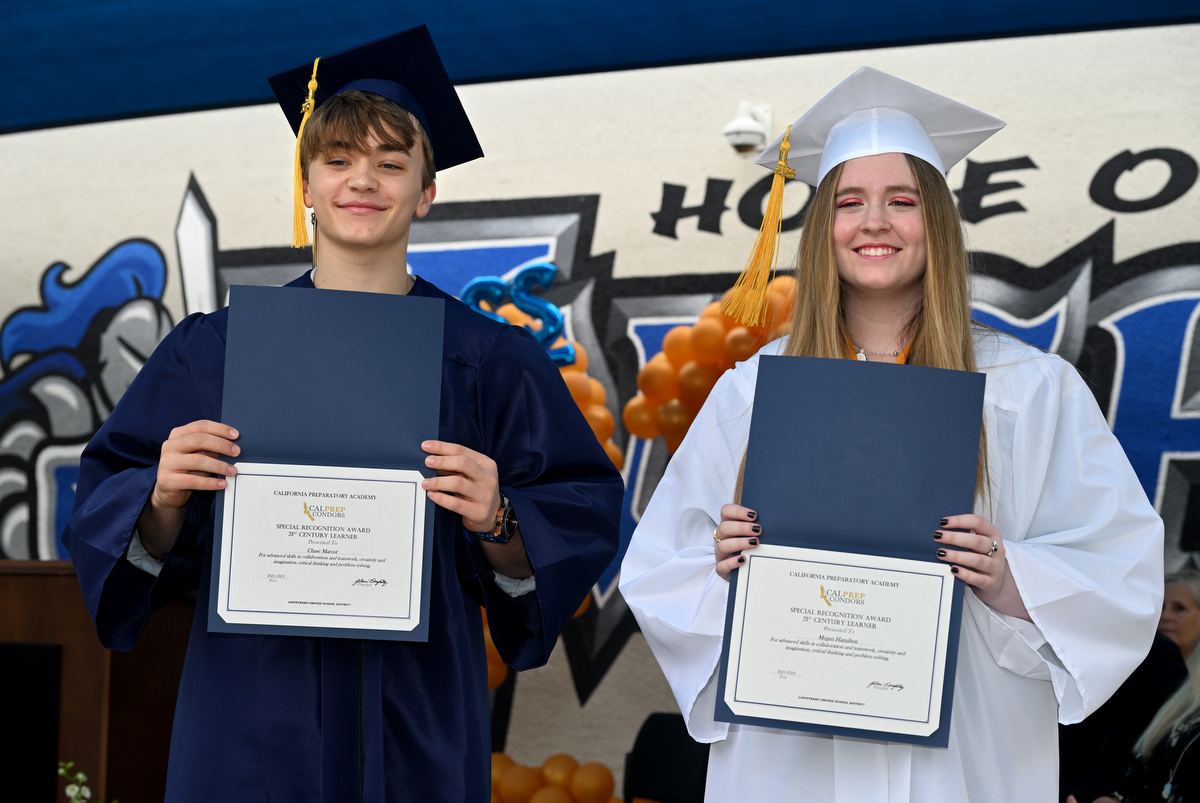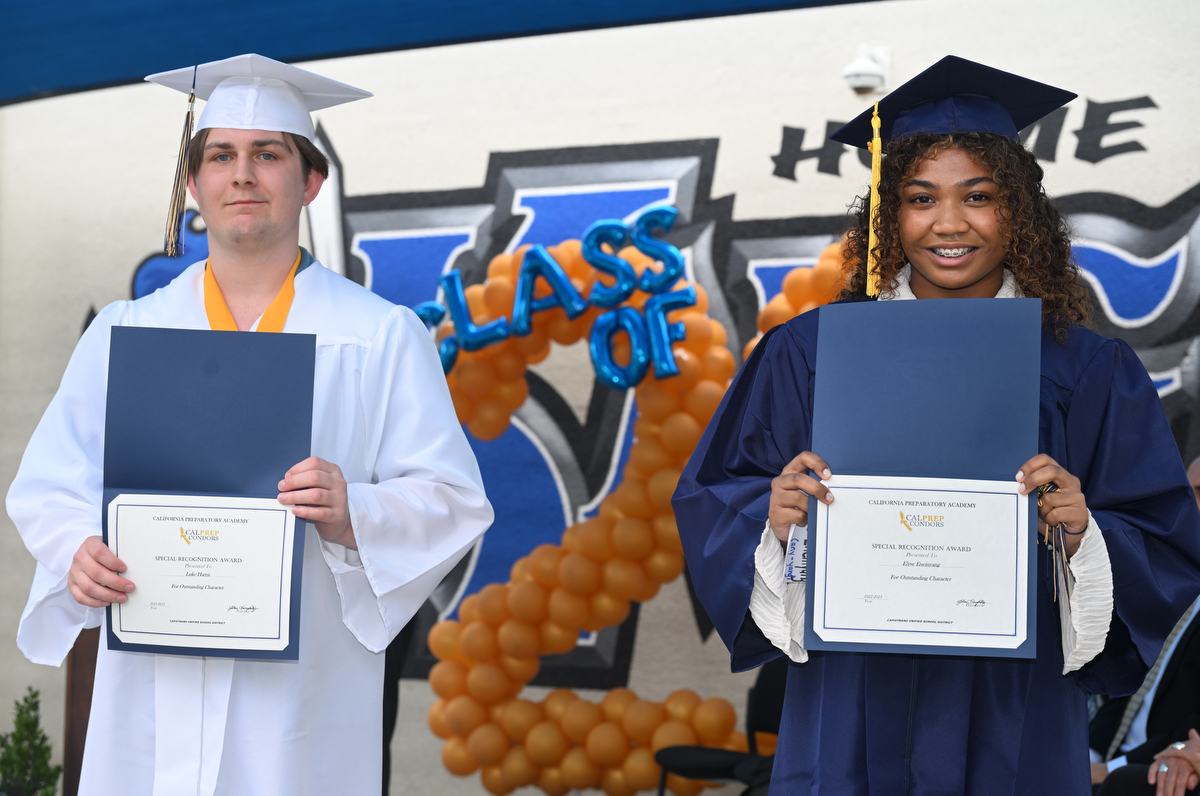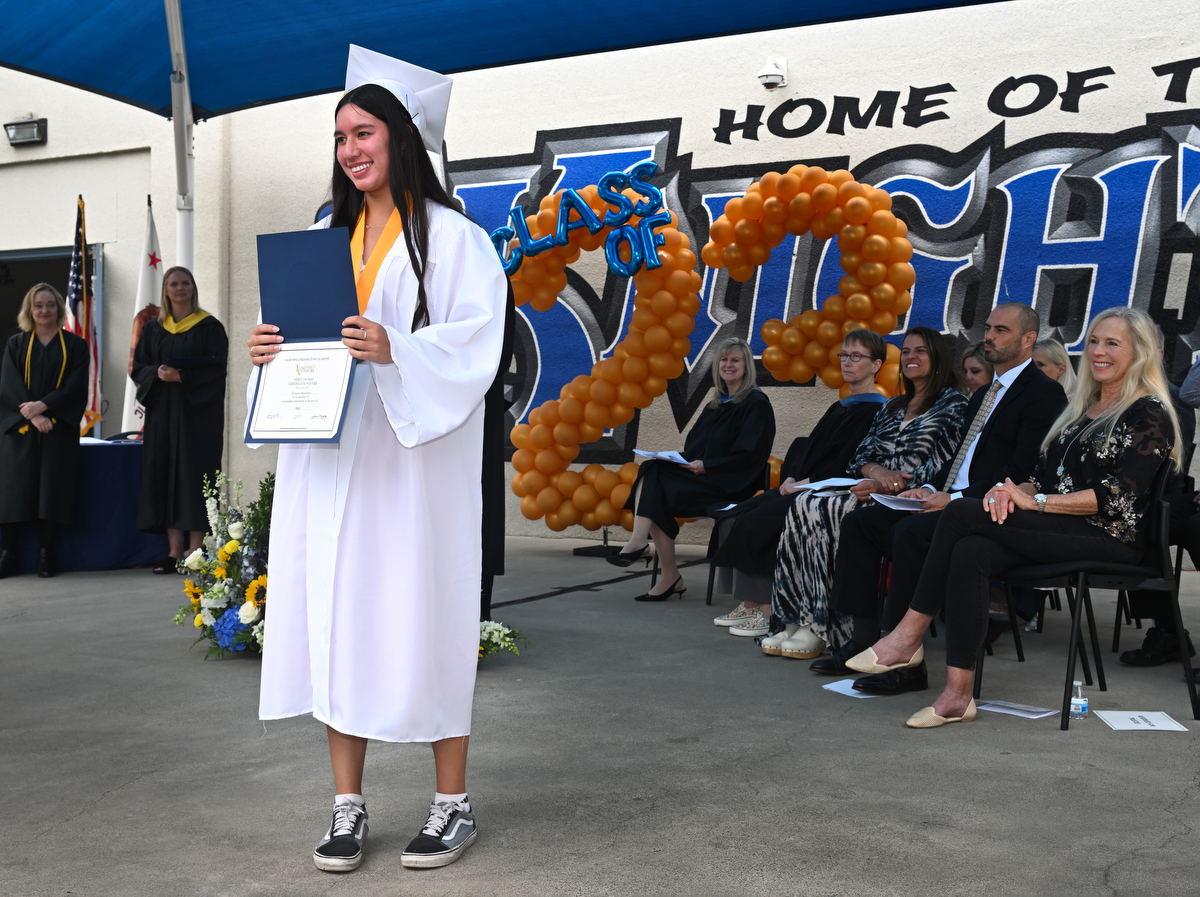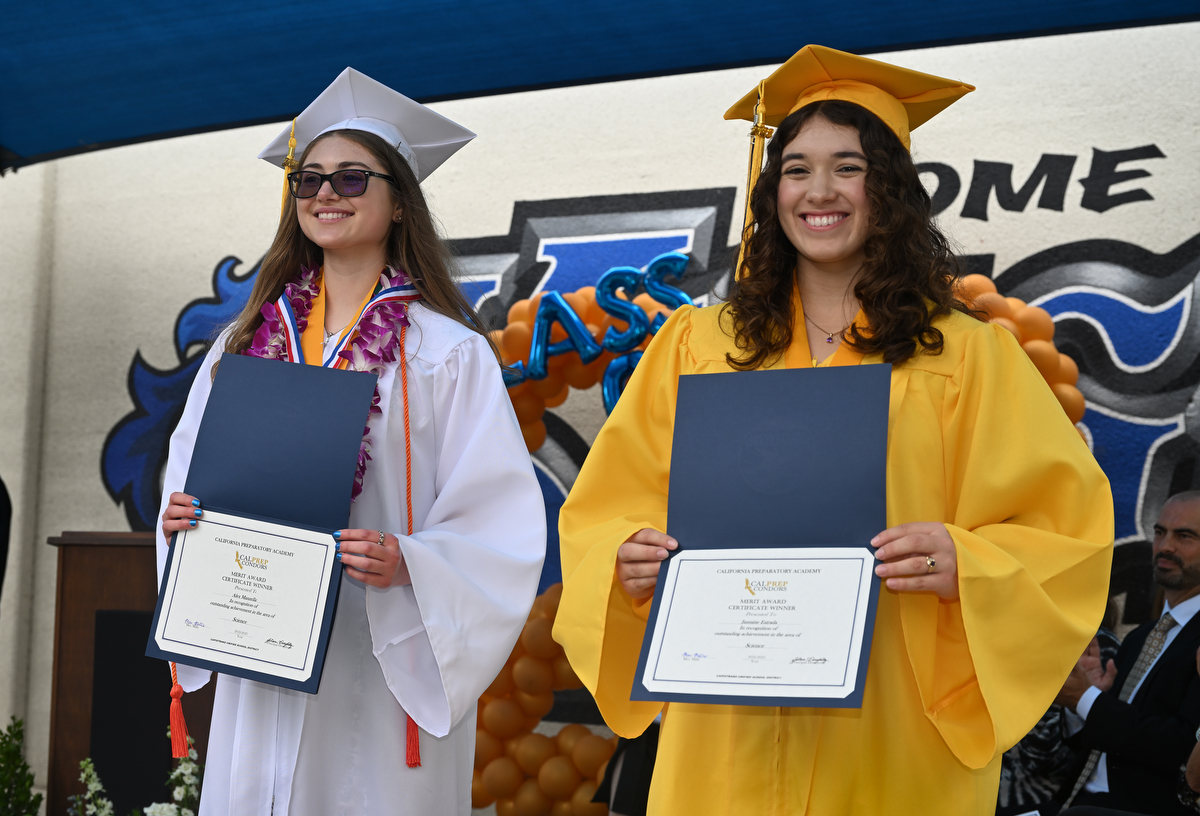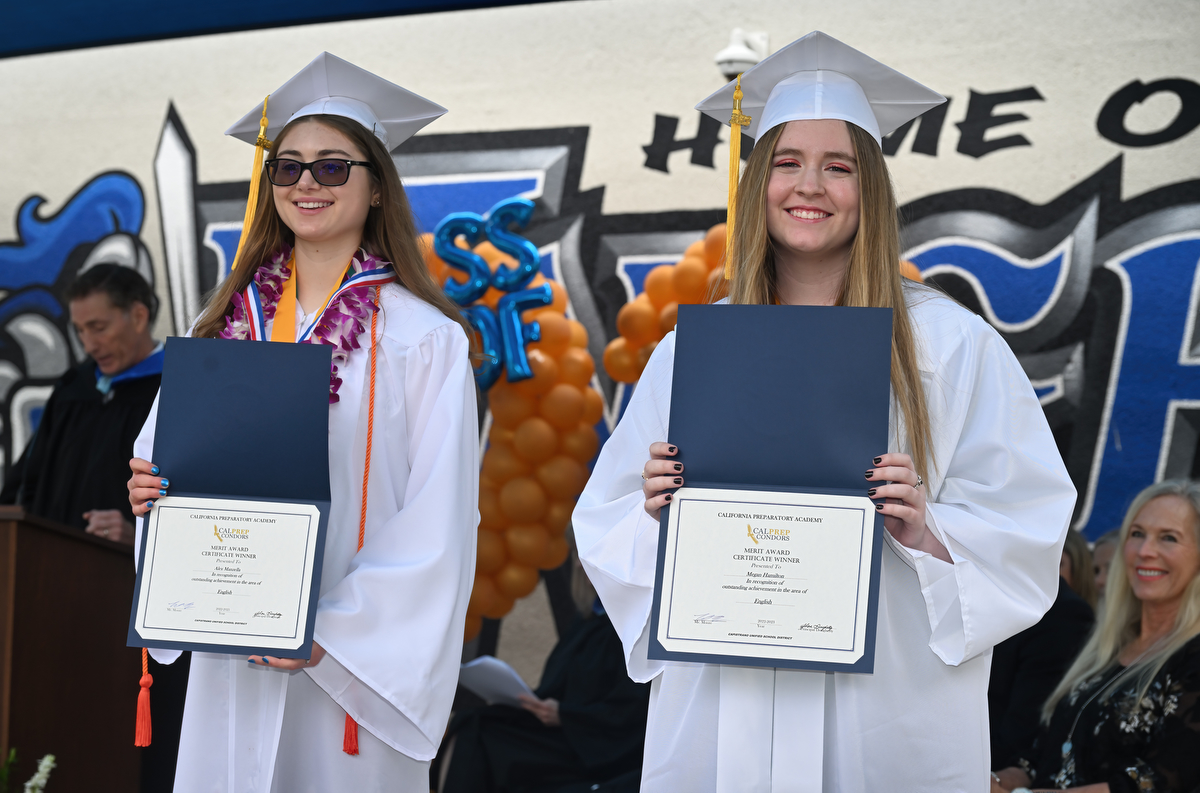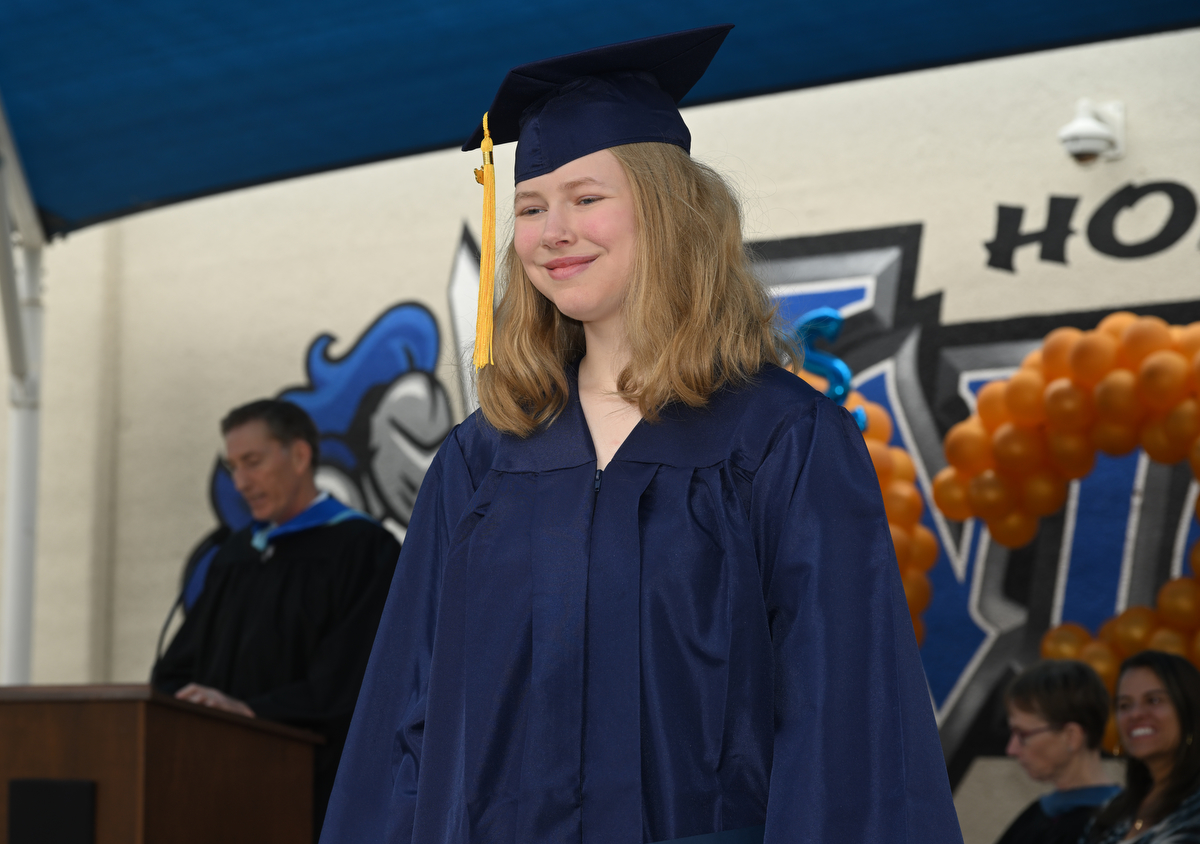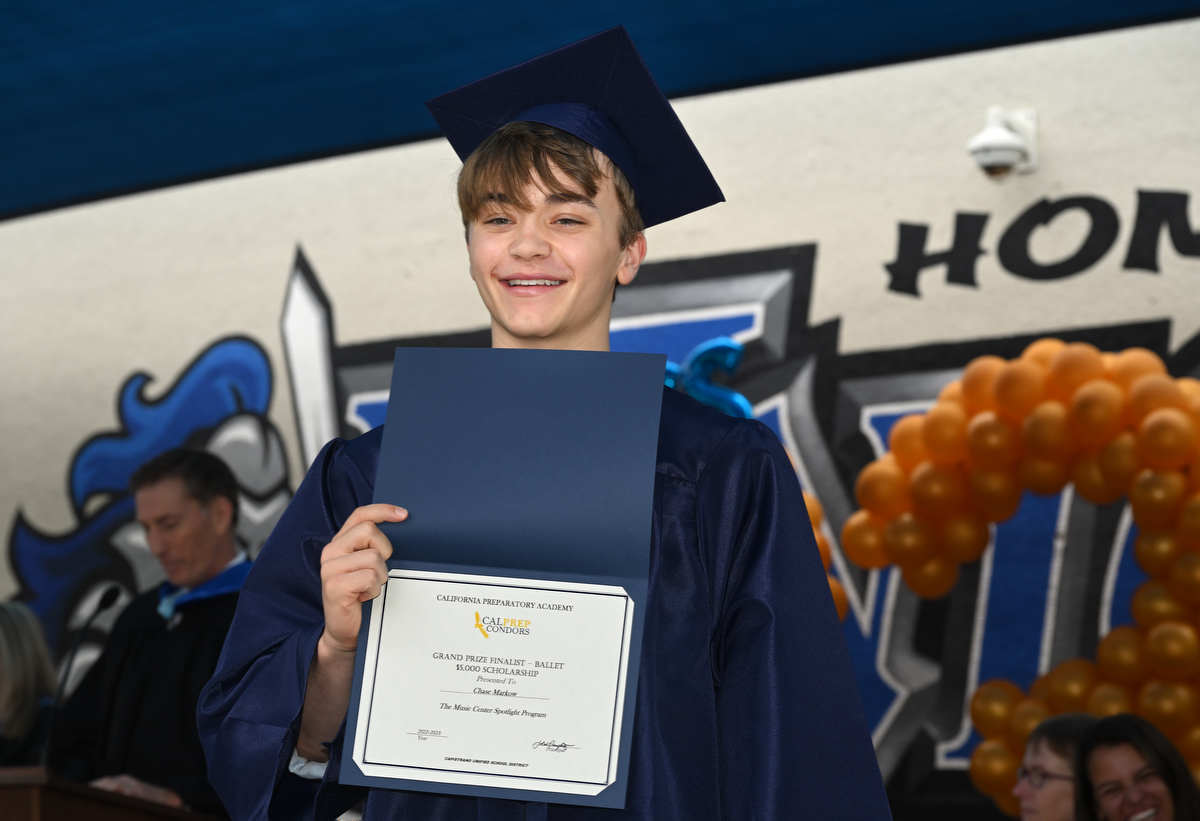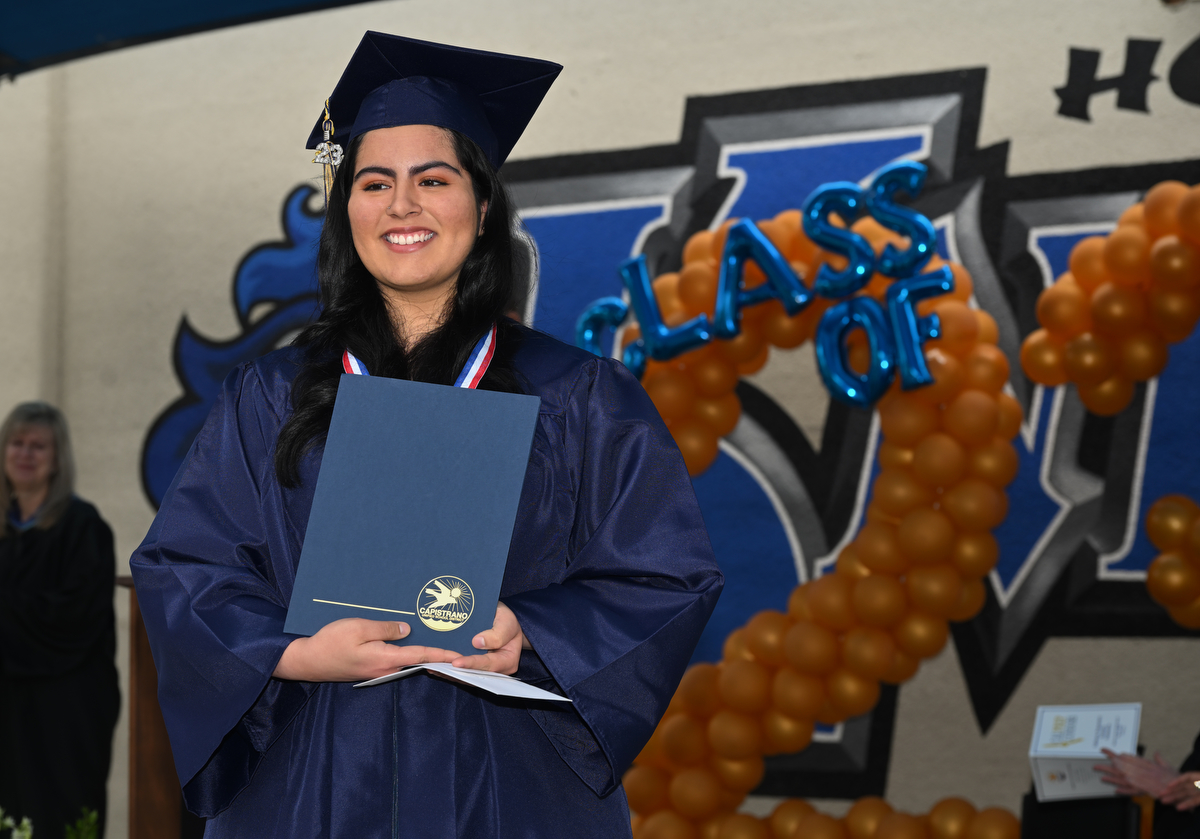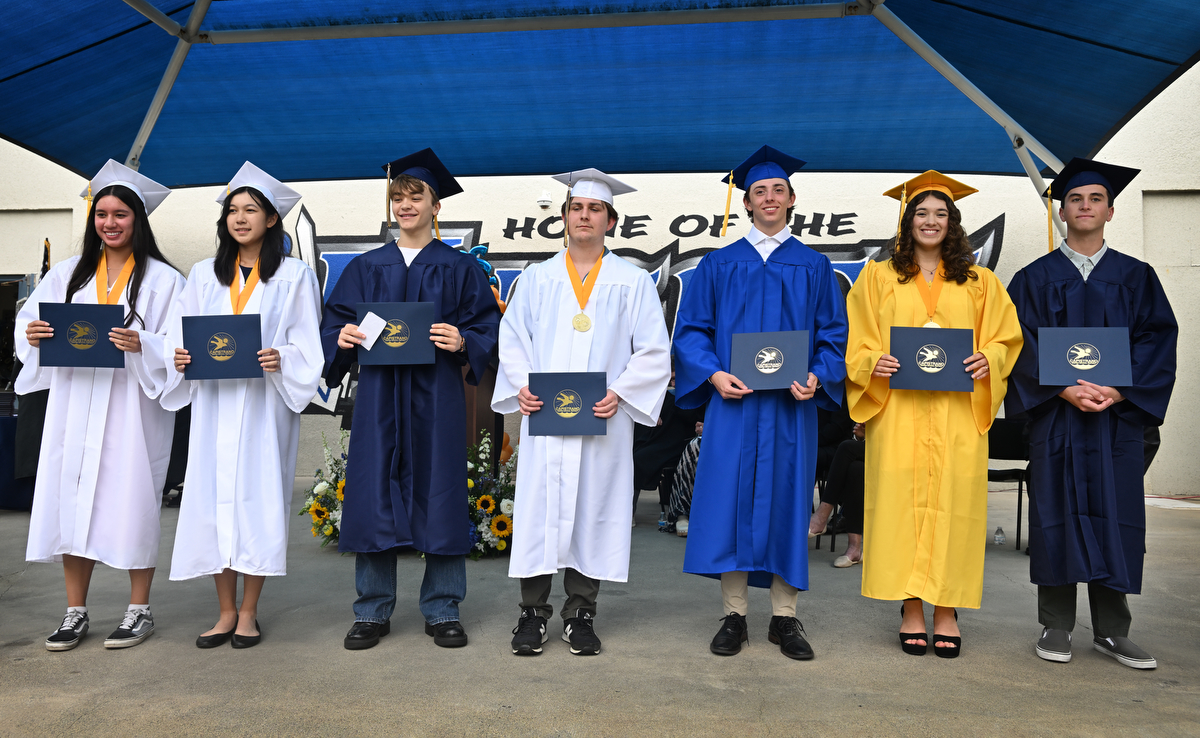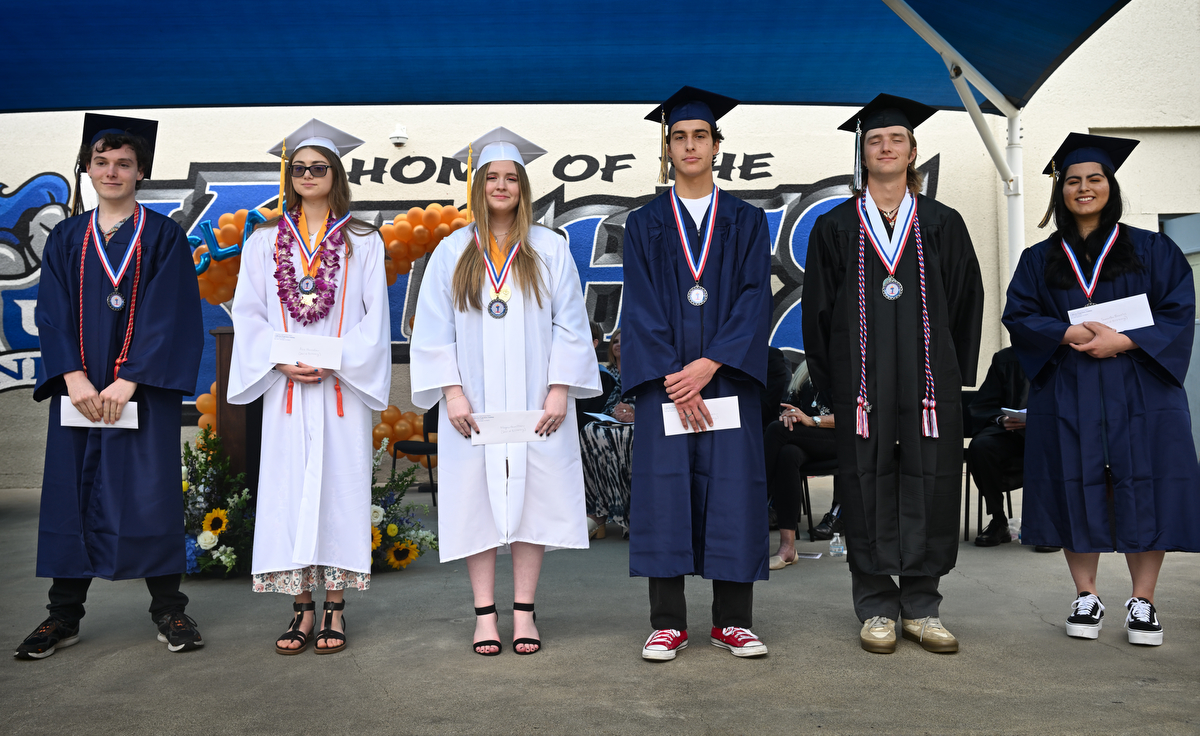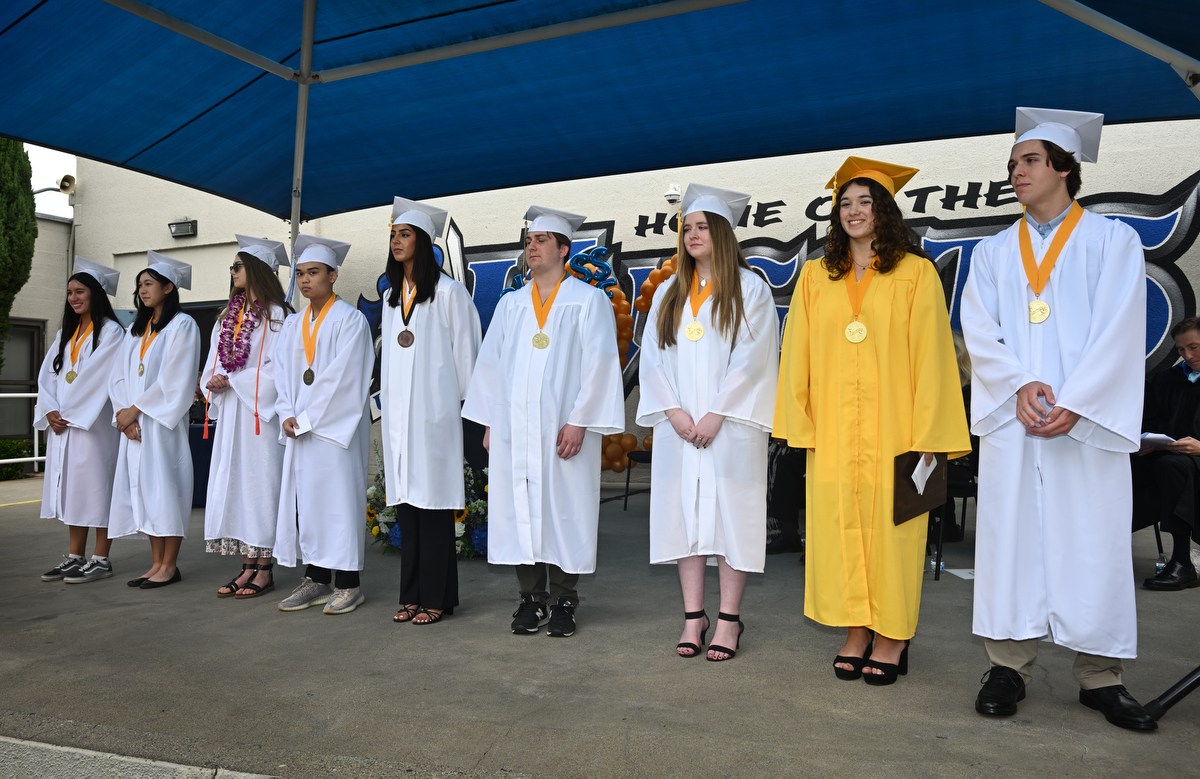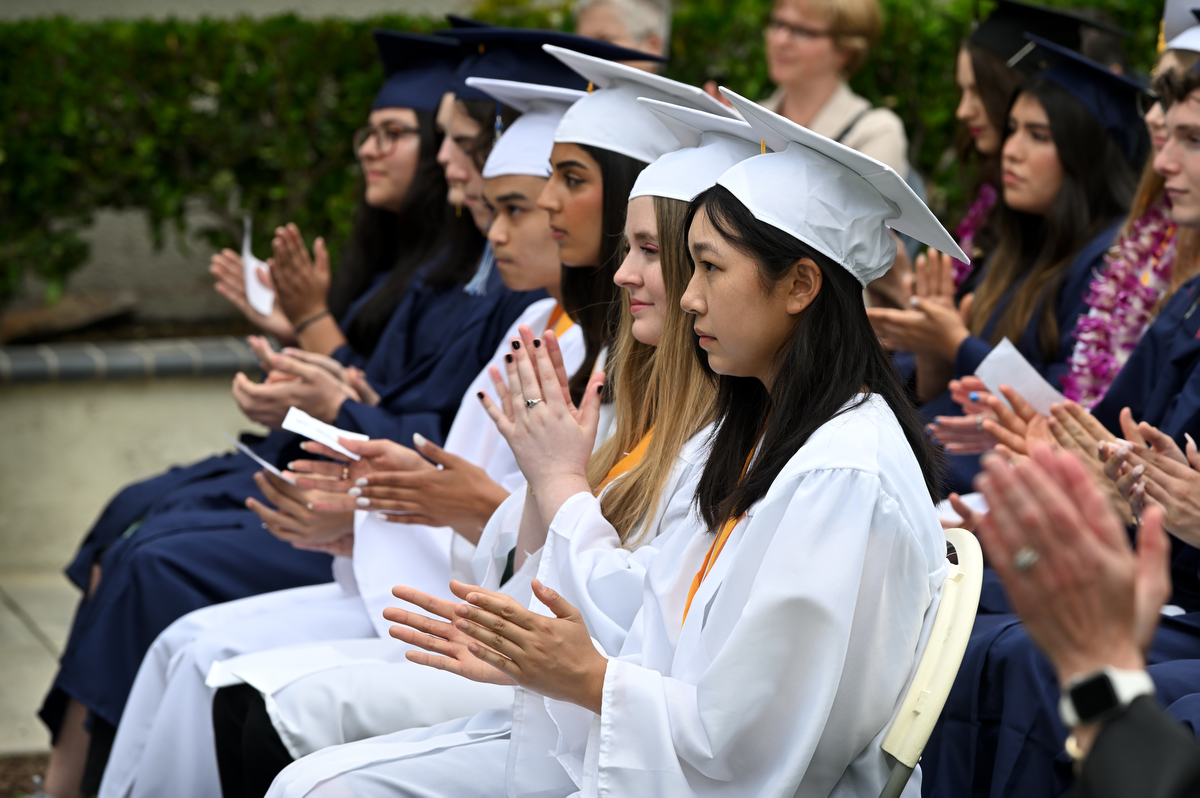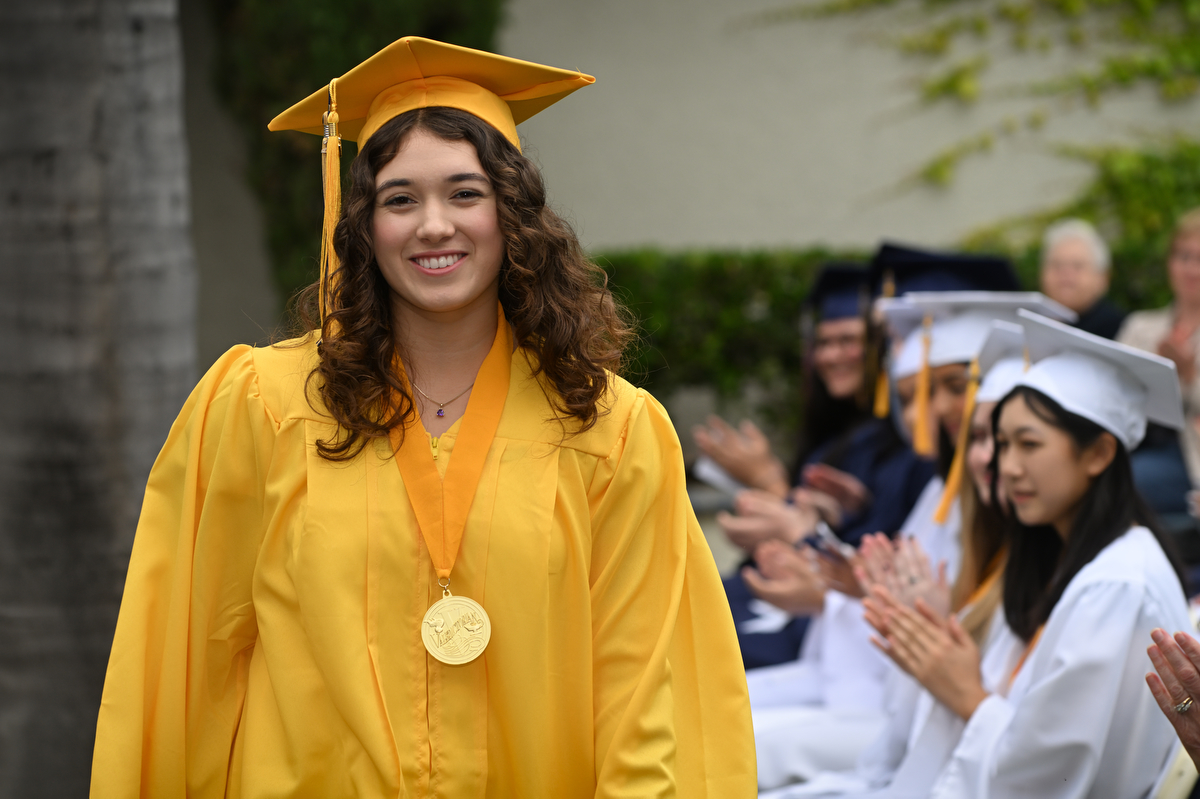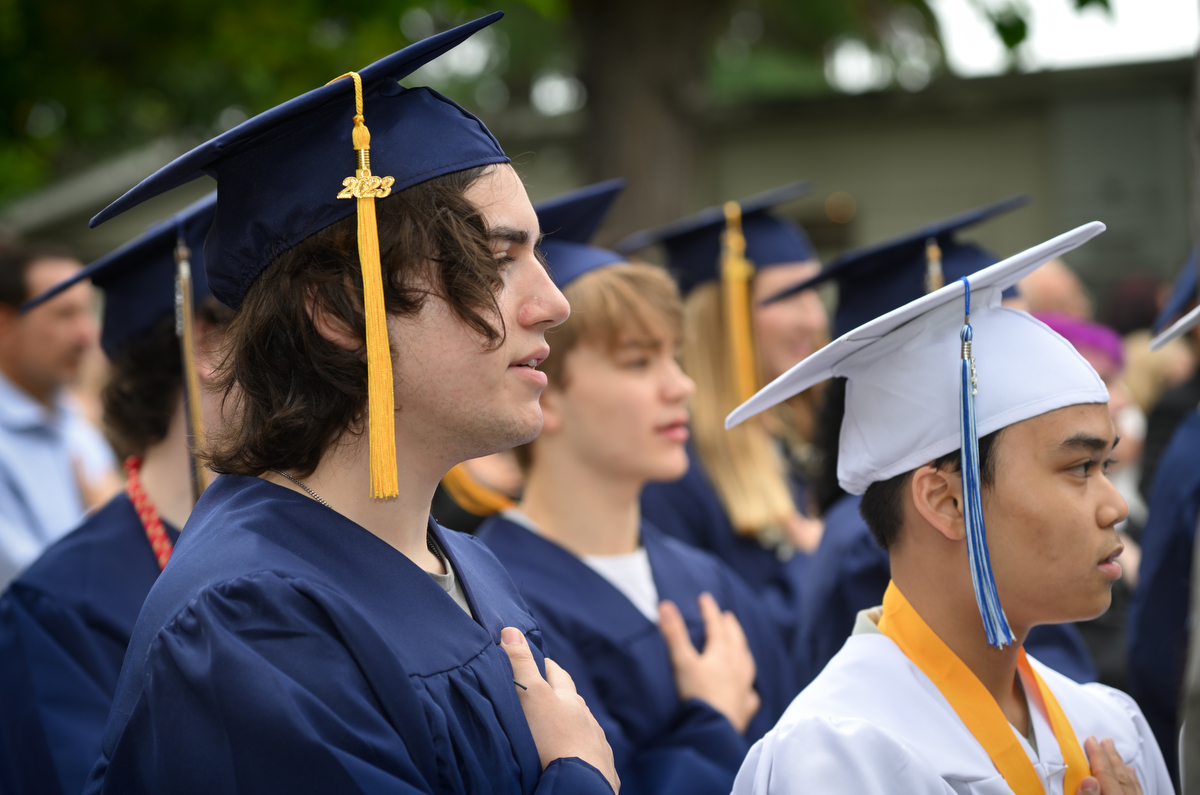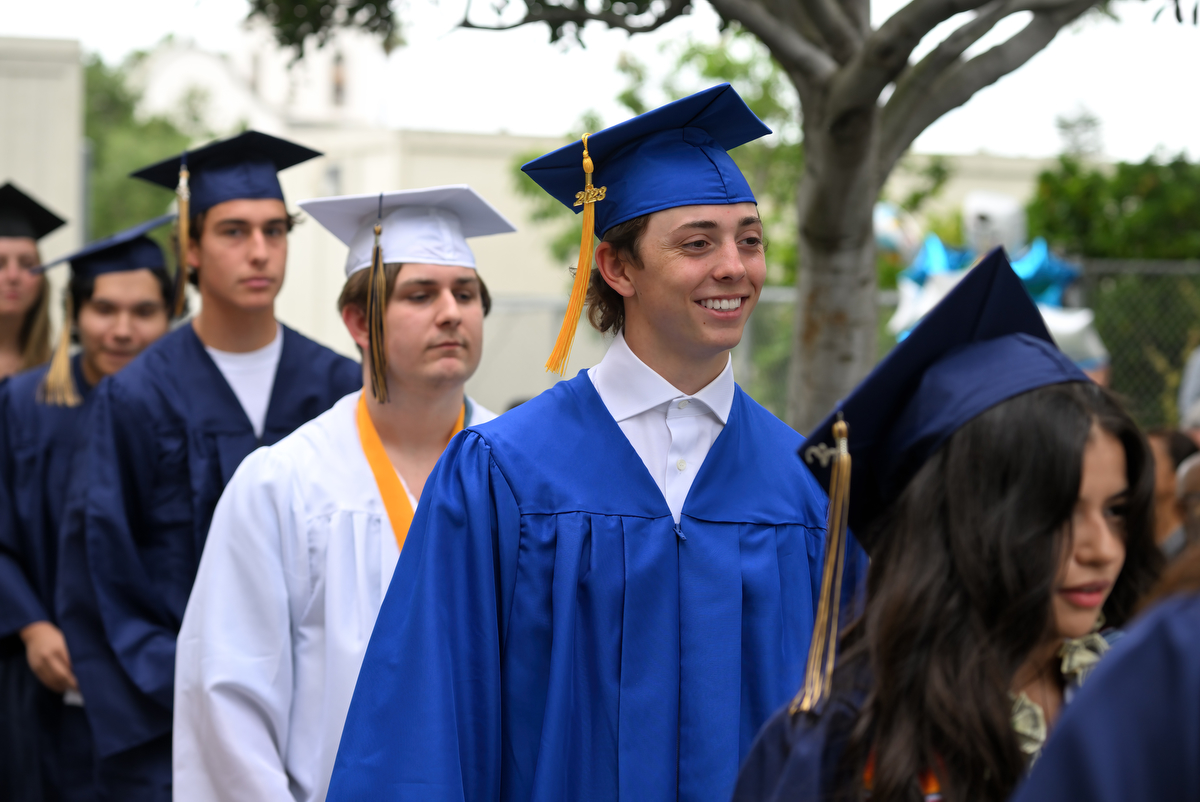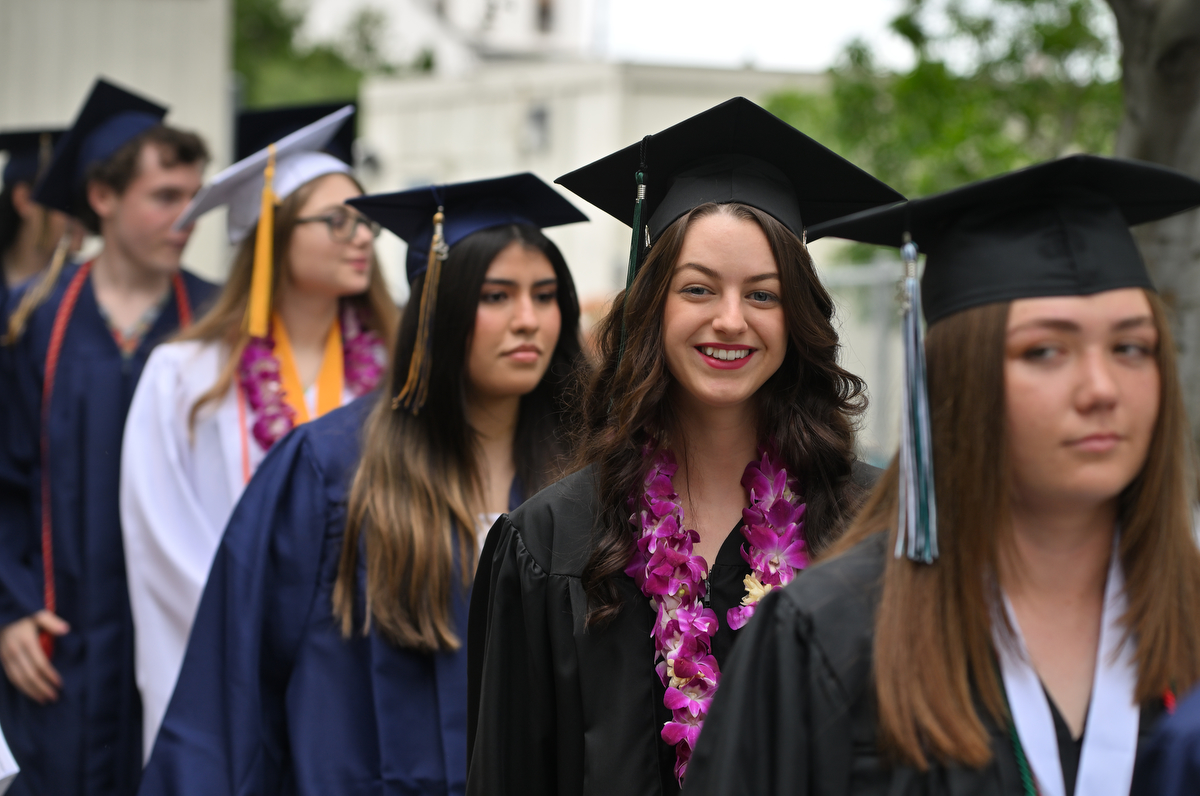 The graduating students are:
Chloe Noelle Lee
Sydney Isabella LeGrande
Jacob Daniel Lloyd
Lorenzo Philippe
Geslani Magdaluyo
Mason James Maniscalco
Alex Juliana Manzella
Chase Tillman Marcot
Samantha Ann Markow
Eden Ray McRory
Rylee Joy Mettler
Francesca Ava Migliaccio
Taylor Renee' Mindte
Moises Morantes Castaneda
Abbey Reese Morgan
John Ryan Mulvee
Atticus James Nance
Yasmin Naraghi
Josie Marie Nathan
Vanessa Vy Ngo
Neeka Norouzi
Kenneth Ryan Pinkerton
Linsey Pram
Alexandra Marie Ramirez
Henry James Rogers
Ryan Ava Royston
Samantha Ruiz Alvarez
Giovanna Nicole Sanchirico
Avery Jill Sandlin
Kareem Sedehi
Toby David Stephens
Avalon Lorelei Stucky
Kai Michael Tinney
Makena Leigh Totaro
Miles Donaldson Trotter
Benci Christopher
Udovch Gottdank
Brett Logan Welch
Walker James Wendlandt
Payton Christie Young
Linhong (Chelsea) Yu
Jayda Aguilera
Luke Cristian Alcaraz
Chad William Anderson
Thomas Henry Andreoli
Blaine Helena Bacharach
Samantha Elaine Banuelos
Carlini Elizabeth Barbee
Alexander Barela
Thomas Xavier Barnum
Kole Webber Basilio
Brianna Reese Beitdashtoo
Christina Marie Benavides
Rocco Alexander Bennett
Samantha Marie Biniasz
Benjamin Robert Blair
Sophia Simone Boucly
Sage Elaine Bowman
Kaleb Thomas Brunke
Farid Cervantes
Matthew Atlas Chance
Wendy Melissa Chavez
Sophia Hope Cunningham
Saylor Kate Cushing
Guadalupe Del Rio
Elyse Fajardo Eneinyang
Jasmine Joy Estrada
Brenden Isaac Fields
Megan Grace Hamilton
Seth Mckee Hansen
Amelie Rodriguez Hardy
Luke William Harris
Ava Anahita Hashemi
Yasmeen Ysabel Hernandez
Mackenzie Downing Hodges
Katherine Christine Kiss
Helena Mei Kurtz
Wyatt Ming Kurtz
Carly Rose Lapes