By CUSD Insider
College and Career Advantage (CCA) hosted an open house on May 20 for its Training Center, a facility on the Capistrano Valley High School campus that hosts career education classes designed to propel students into new and exciting careers.
The center, located on the Mission Viejo school's upper campus, consists of six portable classrooms jam-packed with all the equipment, personnel and enthusiasm needed to help students train for new pathways like becoming a dental assistant, emergency medical technician, pharmacy technician and hotel hospitality worker.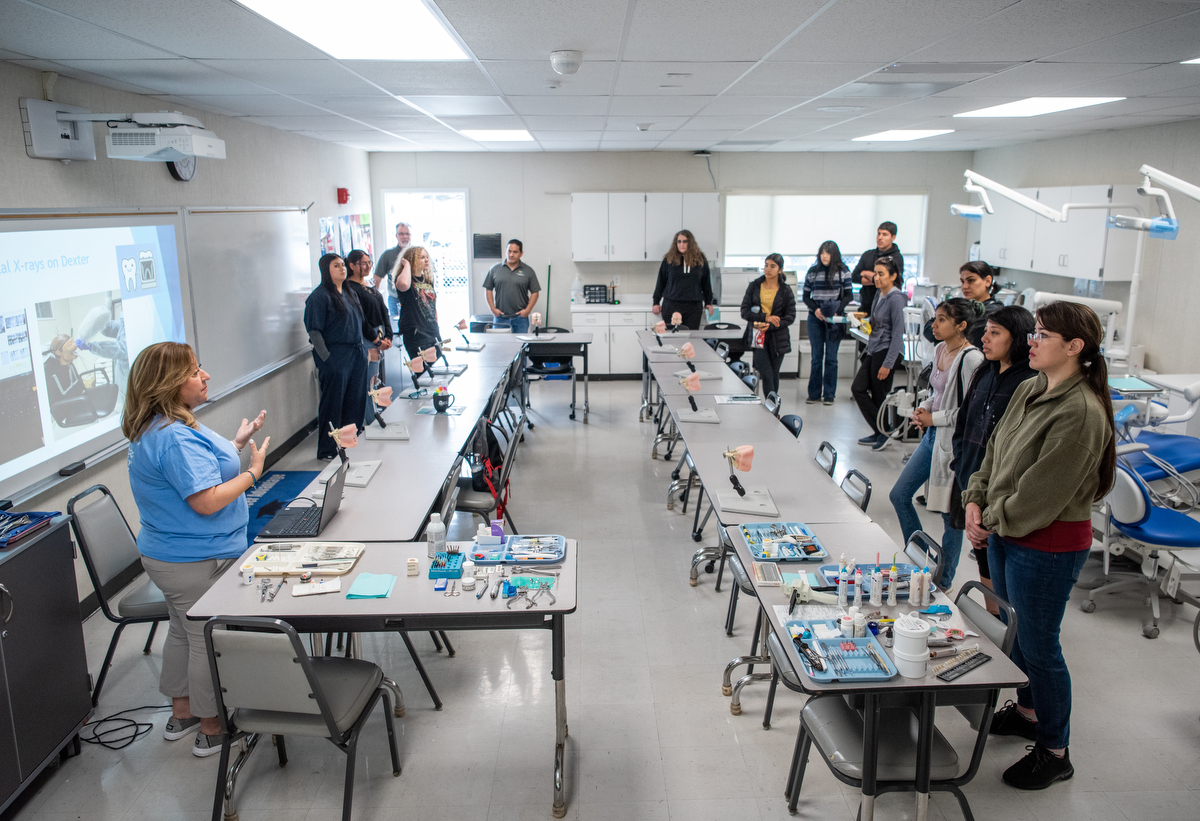 The majority of classes also lead to on-the-job internship training at local businesses, medical offices and more. For example, the hotel hospitality track involves training at a local hotel resort.
Best of all, CCA is able to offer the in-person courses for free, thanks to state grant funding.
"There are so many hands-on skills they need to learn here," said Dominic Vellanoweth, CCA program manager, during a tour of the Training Center classrooms.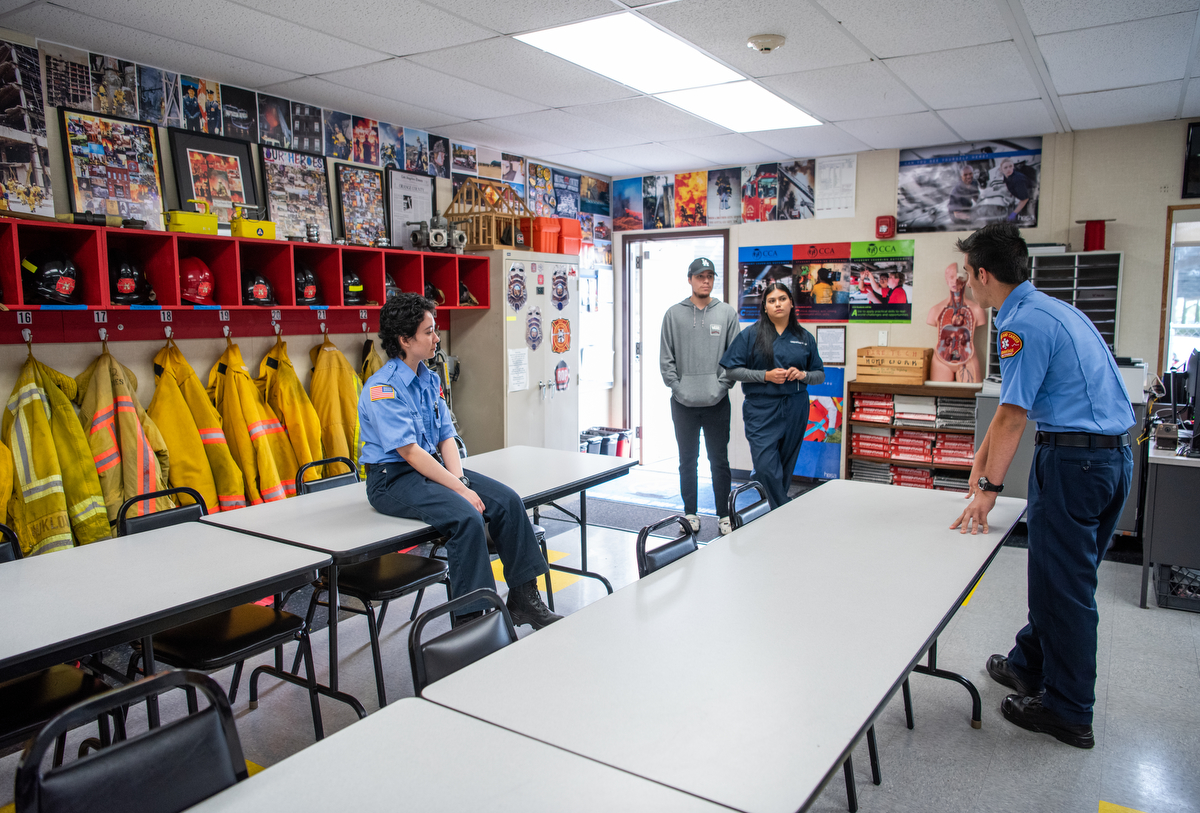 One such example happens in the dental assistant classroom. Tables with rows of fake teeth-filled mouths are helping students learn their trade, as are the full dental chairs and an X-ray room. Learning the X-ray role even includes interacting with Dexter, the nicknamed mannequin who actually has real teeth.
And when Dexter isn't needed, the students will practice on each other with the help of their expert instructor, Vellanoweth said.
CCA offers several healthcare-related courses because it's a field, particularly since the COVID-19 pandemic, that's in high demand, he added.
"There is really a need for medical staff right now," Vellanoweth noted. "This is about getting people back into the healthcare workforce."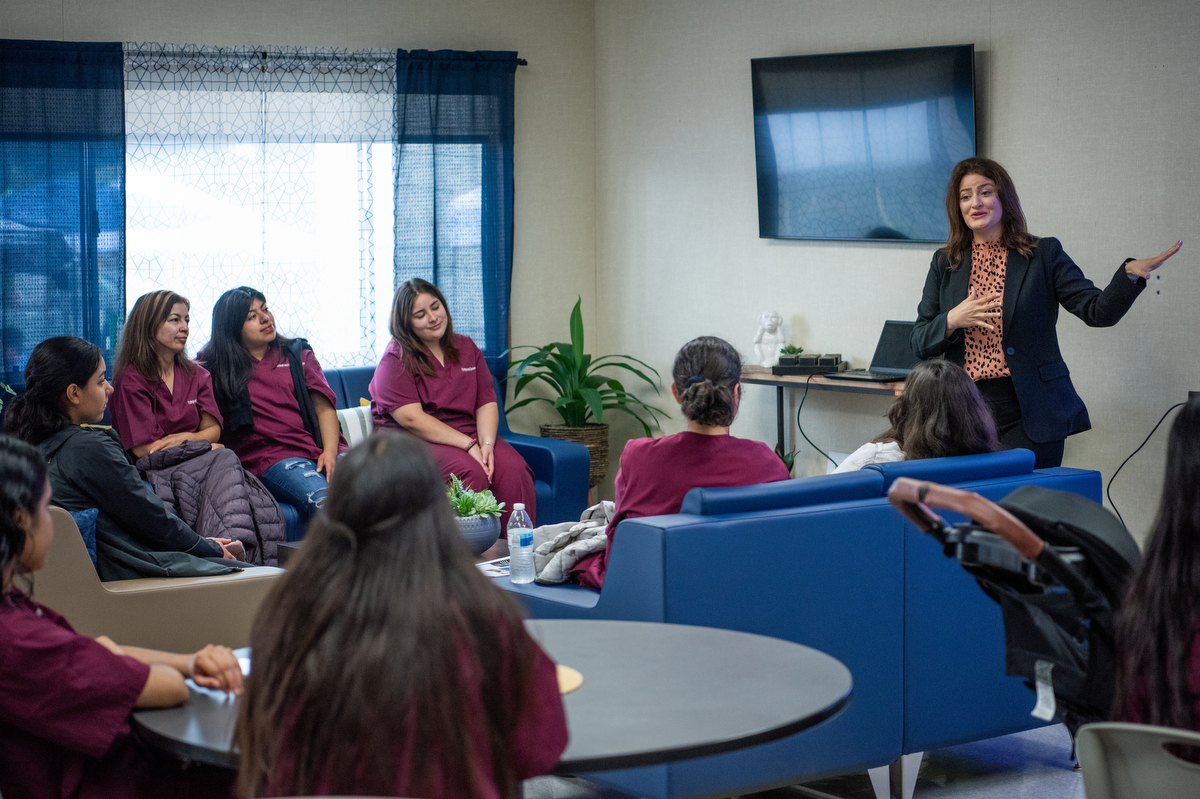 The Training Center is also home to a fully stocked pharmacy technician classroom and surgical technology classrooms. The former teaches how to fill prescriptions, pull medications and learn Pyxis, a special locking storage system commonly used at hospitals. CCA's training is applicable to both retail and hospital settings.
"After training here, they can get a job at a local Walgreens or a hospital," Vellanoweth said.
The surgical classroom can look like walking onto the set of "ER," with its comprehensive setup of essential gear, from scalpels to retractors. It's an extensive program, with 27 weeks of classroom instruction combined with about 500 hours of internship experience.
"They are involved in every aspect of surgery, from the beginning to the end," Vellanoweth said of the job.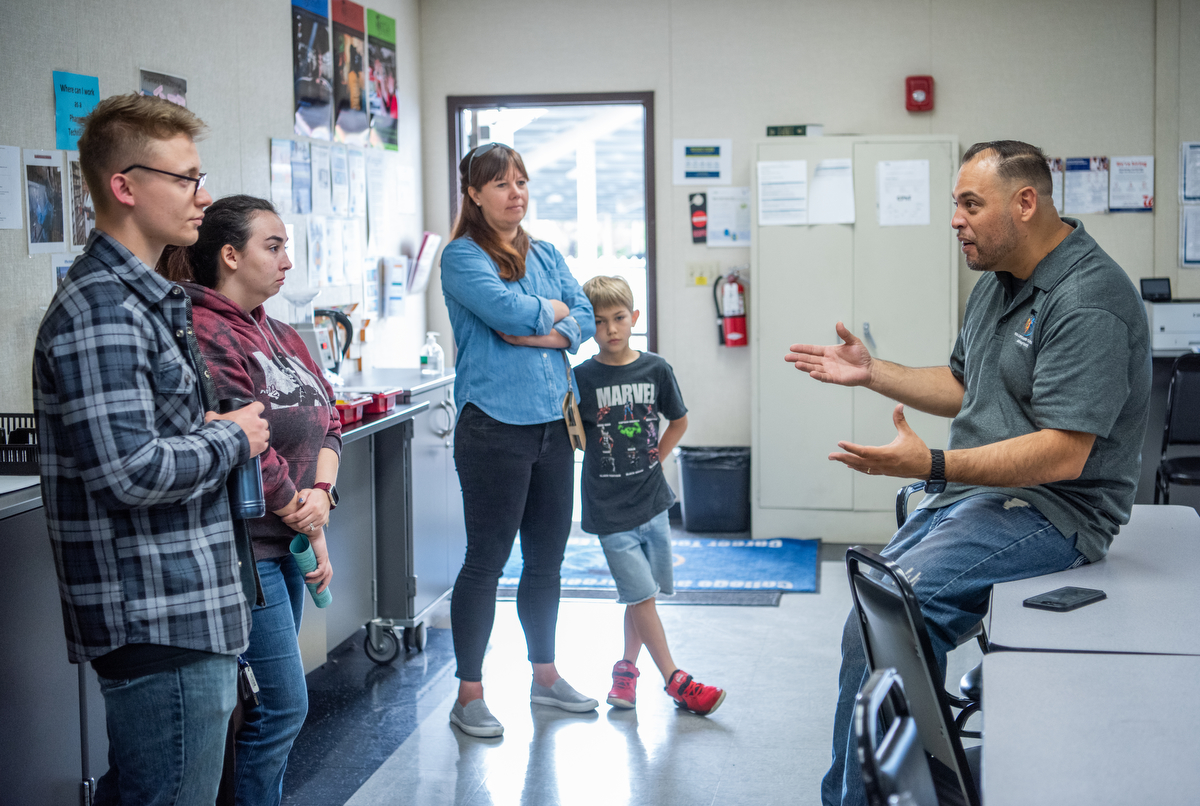 The CCA Training Center gets many of its students based on referrals, as much as 30 percent to 40 percent. But open houses are another way to get the word out for more to explore CCA who are looking for a change, oftentimes toward a better-paying, career-oriented job.
"We get the word out to all parents in the district and all members of the community," Vellanoweth said.
Melissa Mendoza attended the open house. She was only weeks away from graduating from the medical assistant program, which she started in January.
"It's been a good journey," Mendoza said. "The people, the teachers — everything has been a great opportunity."
She noted how her prior college experience was difficult when considering how to pay for it. But with CCA, that burden was lifted.
"It's an amazing vibe throughout," Mendoza said.
That is certainly true for her, even pre-graduation. The gastroenterology office where she has been interning has offered her a job.
"It's a great step up in life," Mendoza said.
For more information, class offerings and course registration, visit www.CCadvantage.org or call (949) 234-5994.