By Greg Mellen
Stephanie Hu was just like any other young teenager in a strange setting, trying to fit in, make friends, trying to find a sense of place and belonging. Having to do that while facing ridicule, rejection and racism was almost too much.
As if eighth grade isn't hard enough.
Now a 17-year-old senior at Tesoro High, Hu has found a way to handle the hurt. She converted it into fuel to fight back.
Hu poured her hurt out onto the page — and then she shared. And she learned something wonderful. She wasn't alone. Not at all. Not by a long shot.
Through an online platform she founded in May 2020 for her poetry, Hu created a movement and also found like-minded teens who have suffered from the lash of racism and marginalization.
Dear Asian Youth, which grew out of Hu's passion project, has evolved to include a blog dedicated to the Asian narrative and a literary magazine. In addition, Hu now is executive director and founder of a full-fledged organization with nearly 300 volunteer members on the core team, in addition to 180 chapters across 18 countries internationally, including chapters in New York City, Hong Kong and London. Dear Asian Youth has 109,000 followers on Instagram.
Dear Asian Youth is divided into a number of teams focusing on social media, projects, literature, and podcasts, and in March the group played host to a sponsored conference for women and girls of color.
But it wasn't always this way.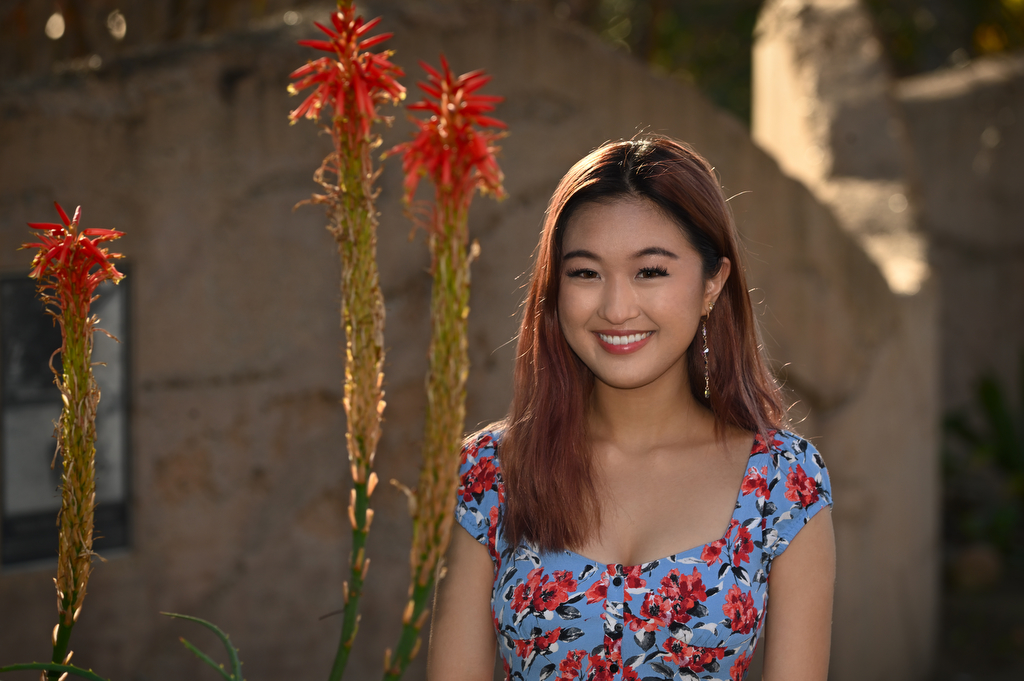 A difficult homecoming
Born in New York and raised abroad in China and Taiwan, Hu returned to her native country when her family moved to Orange County from China before her eighth-grade year at Ladera Ranch Middle School.
However, on top of the usual new-kid angst, Hu found herself having to come to terms with ethnicity. As a kid in the melting pot of international schools overseas, race wasn't an overwhelming identity factor.
Not so in the United States. Although COVID-19 had yet to arise, Hu was still subjected to the racism that would only grow and show its ugliness in full during the pandemic.
"It was a huge culture shock," Hu said of her arrival. "I expected everyone to be accepting and culturally aware."
Instead, Hu said, kids would bully her.
"People would come over to me and speak in (fake) Asian language or they'd pull their eyes back and make racial slurs," Hu said.
Although it was never physical, it was nonetheless emotionally scarring.
"I felt the way I was treated it was like I wasn't a real person. There was a lot of shame," she said.
Hu retreated into a place where she felt safe: her art.
"I had an identity crisis," she said. "The way I always express myself and find comfort is through poetry."
Rather than just use her poetry as a personal salve, Hu wondered if she could apply it to others.
"Once I started publishing my poetry I got great feedback," Hu said. "I thought, what if I made a space where others could be empowered? My primary mission was to empower Asians."
Soon she began recruiting others to join in, with profiles, opinion, and prose from an Asian perspective.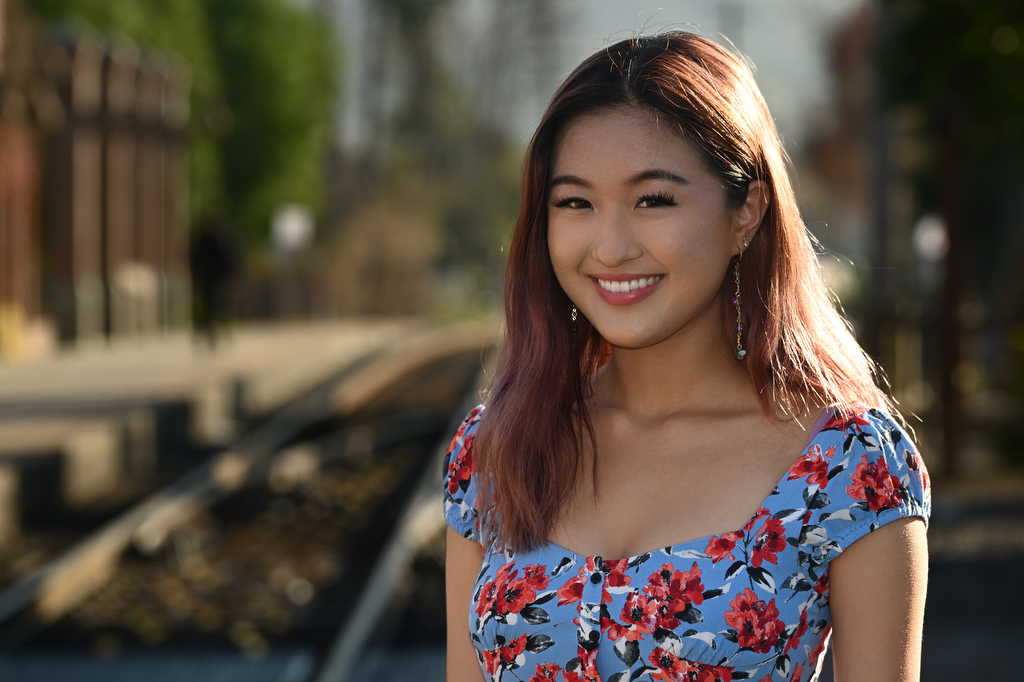 One of those was Sunna Mai, 18, a fellow student at Ladera Ranch Middle School, who now is assistant director of Dear Asian Youth and a senior at Tesoro High.
A native of Vietnam before moving to North Carolina and later California, Mai said she had suffered a number of microaggressions, particularly in North Carolina where she was one of just four Asians in her school.
Although Mai said, "I'm not much of a writer, but I liked the idea of a platform where I could share ideas as an Asian girl."
Mai contributed several opinion pieces on social issues, such as birth control, from an Asian youth cultural perspective.
Hu has grown personally through the programs as well. She is an honor roll student at Tesoro and in the process of applying for colleges. She is captain of the school's Mock Trial team. She also helped found CUSD Against Racism after helping organize a Black Lives Matter march in 2020.
A poem she wrote helped start it all:
Dear Asian Girl,
Let me tell you a story.
A story builds a community
Mai said it is amazing that an entire organization and conference grew out of the website. So large was the response, less than a year after the site was launched, Hu's organization played host to a free virtual event called the Women of Color Conference in March 2021.
In partnership with Diversify Our Narrative, Zenerations, and Afro Puff Chronicles, the two-day online conference with sponsored panels and workshops drew 4,850 registered attendees.
"We didn't have any guidance from adults," Mai said. "All our members were super dedicated and passionate."
The event was able to offer $4,000 in scholarships for women of color to fund initiatives and projects. There were also mentors and scholarships in entrepreneurship, activism, performing arts, and STEM.
On a more basic level, Hu said the event helped capture a feeling "universal for all people of color, the feeling of being 'other'."
Mai said plans are already afoot to grow.
"As things get back to normal, I hope we can do in-person events and the conference and expand our reach internationally," she said. For the conference, she said she would love to invite international speakers to a live event.
Hu, the girl who sat alone pouring her heart out on her laptop has found something new and sustaining.
"That was the beginning to my starting in social justice," she said. "The community we've built here has really become family."
And together, Asian girl, we create our own harmony-
a battle cry so loud,
you can hear it in your chest when you breathe
and smell the burning fire when you scream.
Look around you,
see how far we've come?
Well Dear Asian Girl,
we've only just begun.
Dear Asian Girl
By Stephanie Hu
Dear Asian Girl,
Let me tell you a story.
She was young, at first.
Young and proud, at first.
Roots nurtured by her ancestors,
she would lie on the ground
to soak up their wisdom.
Short, stubby branches reached out
to touch their souls
and she would feel the life
that once danced on this sacred land.
She would taste the golden nectar of her language
from the seeds her mother planted.
Her pride: the sunlight that fed,
her stories: the sweet water that nurtured,
her traditions: the soil—a structure of all things beautiful.
But soon her branches grew,
grew into the unknown
and she went into the world
in search of greener pastures.
But instead she found dying roots.
Savage — they called her.
Chink. Paki. Dink. Gook.
And they tainted her sunlight until the fire burned her insides,
cast a dry spell until it robbed her of her water,
stole her fruit,
snapped her branches,
colonized her soil —
until her songs became only a faint memory on her lips
and her stories stayed forgotten dreams.
But Dear Asian Girl,
Do not forget where you came from.
Lie on the ground again and
turn back the clock.
Revisit your mother's kitchen,
fill the air with notes of sour and sweet
and feel prickles of spice soothe your throat.
And Dear Asian Girl, you know you're home.
Like that of a child,
let your people's lullaby sing you to sleep.
Harmonize to a chorus so sweet
that you can taste the wonders on your tongue.
Because Dear Asian Girl,
we sing our tunes in different tongues,
different swirls and different drums
beat the same beat.
Our hearts still beat the same beat.
And together, Asian girl, we create our own harmony-
a battle cry so loud,
you can hear it in your chest when you breathe
and smell the burning fire when you scream.
Look around you,
see how far we've come?
Well Dear Asian Girl,
we've only just begun.