By Greg Mellen
After Nate Molinari made a nifty pick of a ball in the dirt at first base to complete a game-ending double play, the Tesoro baseball team tumbled into one last glorious, jubilant dogpile to celebrate a historic season.
The Titans lived up to the nickname, closing out a 28-8 season with a 6-4 victory over Fullerton to capture their first CIF Southern California Division IV Regional championship before a delirious crowd at Tesoro High.
The win gave Tesoro its first state title in any team sport in the school's 20-year history. The victory was the ninth straight in the playoffs – a school record – for Tesoro, which had also beaten Fullerton 3-0 in the CIF Southern Section Division 4 championship game on May 21.
"It was a special, magical season when so many things had to fall into place," said Coach Tony Nieto, in his second year at Tesoro.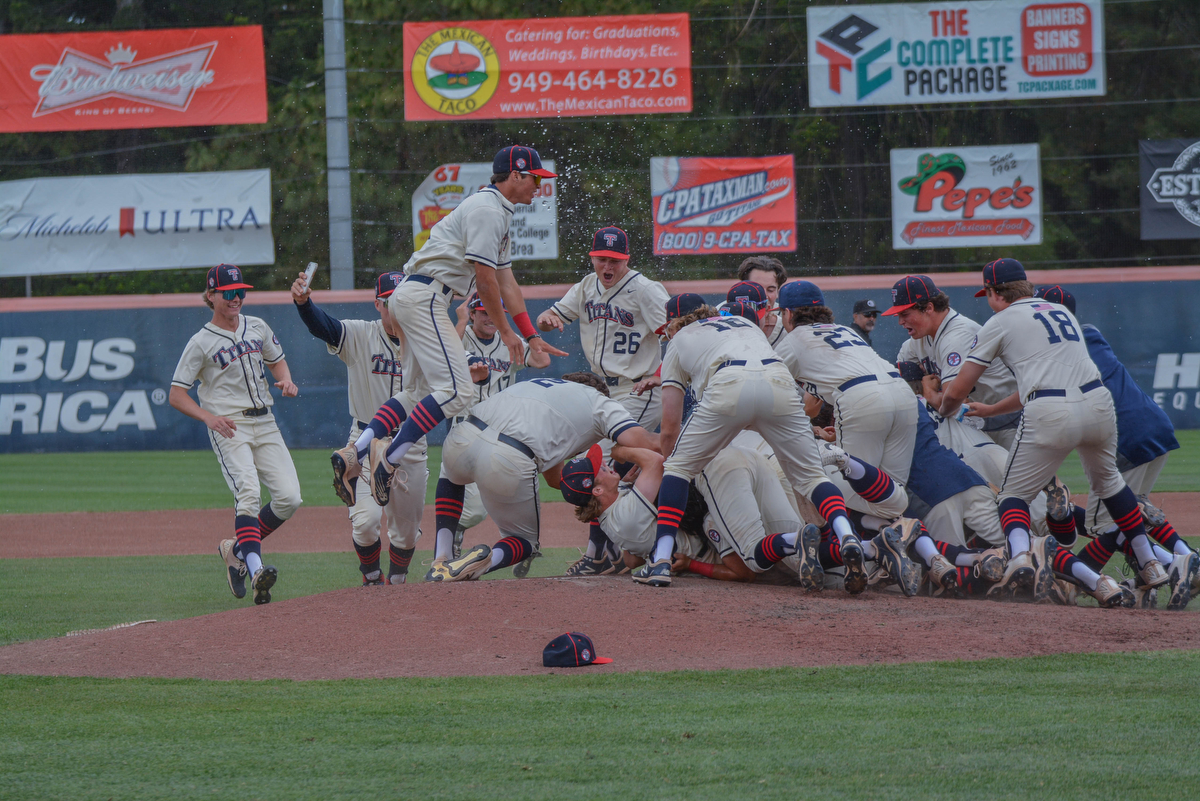 Despite the standout, record-setting successes in which Tesoro set school and individual records, the season was no easy glide. The Titans had to win their final regular season game against archrival Dana Hills just to qualify for the Southern Section postseason. Coincidentally, a year ago Tesoro had been in the same position, needing to win its final game to reach the playoffs, and fell short.
"That was pretty stressful, I'm not going to lie," said junior standout Jackson Freeman, the CIF-SS Division 4 Player of the Year.
"It was like, I've seen this one before," he said of the all-or-nothing game. "I'm glad we could capitalize."
Freeman noted that the all-or-nothing game also set the team in the proper frame of mind for the win-or-go-home playoff format.
In addition to  Freeman, the Titans featured nine seasoned seniors, a deep pitching rotation anchored by senior Coleton Dahl and closer Jake Lambdin, and young guns such as sophomore Owen Faust.
"We saw the potential and were super optimistic," Nieto said.
Along the way, the Titans set a number of records, including most wins in a season and longest win streak — eight to open the season and nine to end the season. Freeman set a new school record for hits in a season and Dahl posted the record for strikeouts. Tesoro picked up its 300th win in program history and Nieto won his 300th game in 18 years as a coach.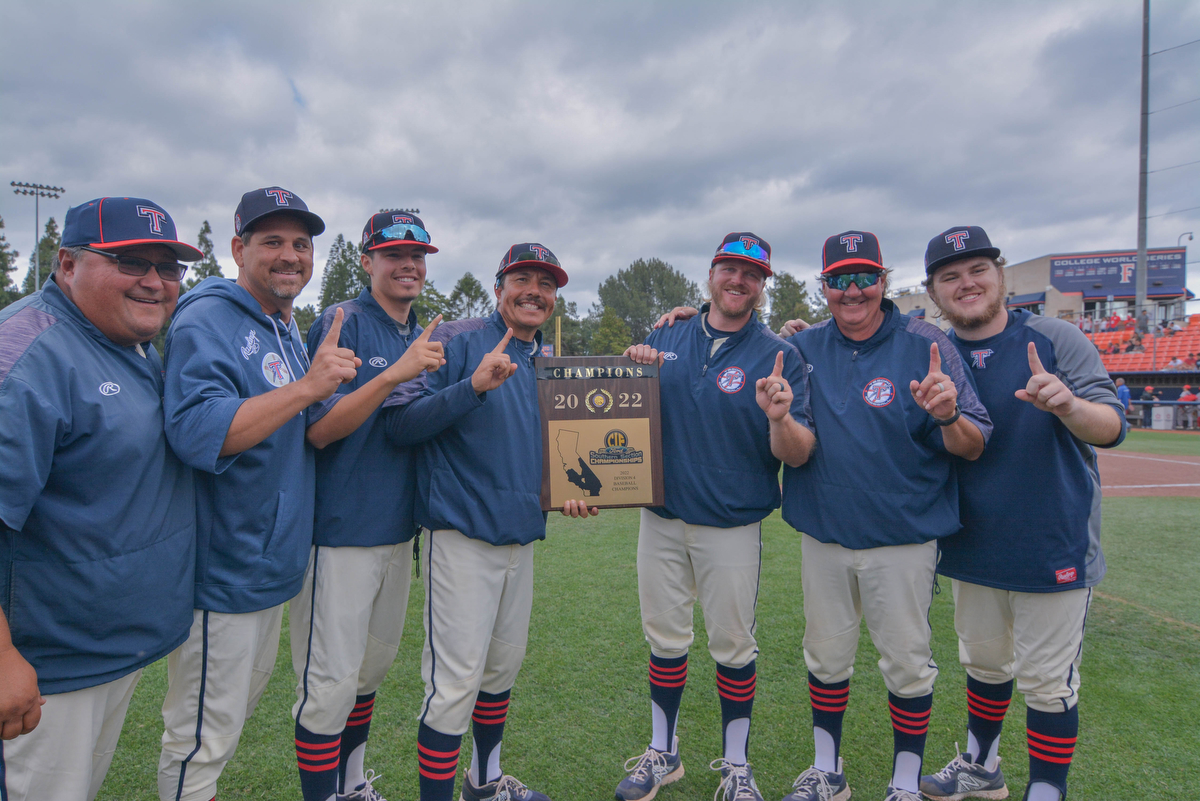 A rising star
Throughout the year, Freeman was an offensive juggernaut, batting .457 and leading the team in virtually every offensive category.
It was no different in the title game, as he rallied his team back several times with a two-run home run in the first inning to tie the score, a two-run double in the second inning to tie again at 4-4. He went on to score the go-ahead and game winning run on a wild pitch later in the second inning.
Nieto, who has coached, played with, and observed countless major leaguers and top college players and recruits in his career, says Freeman deserves to be in the discussion.
"The sky's the limit for him," he said. "He's extremely talented and his character on and off the field is exemplary."
That last trait, he believes, will help pull Freeman through the slumps and other pitfalls that can occur in a career.
A center fielder, who also has an 88 mile per hour fastball when he pitches, Freeman is a classic "five-tool player," according to Nieto, referring to excellence in all aspects of the game.
"He can flat out hit," Nieto said. "The ball jumps off his bat in a different way."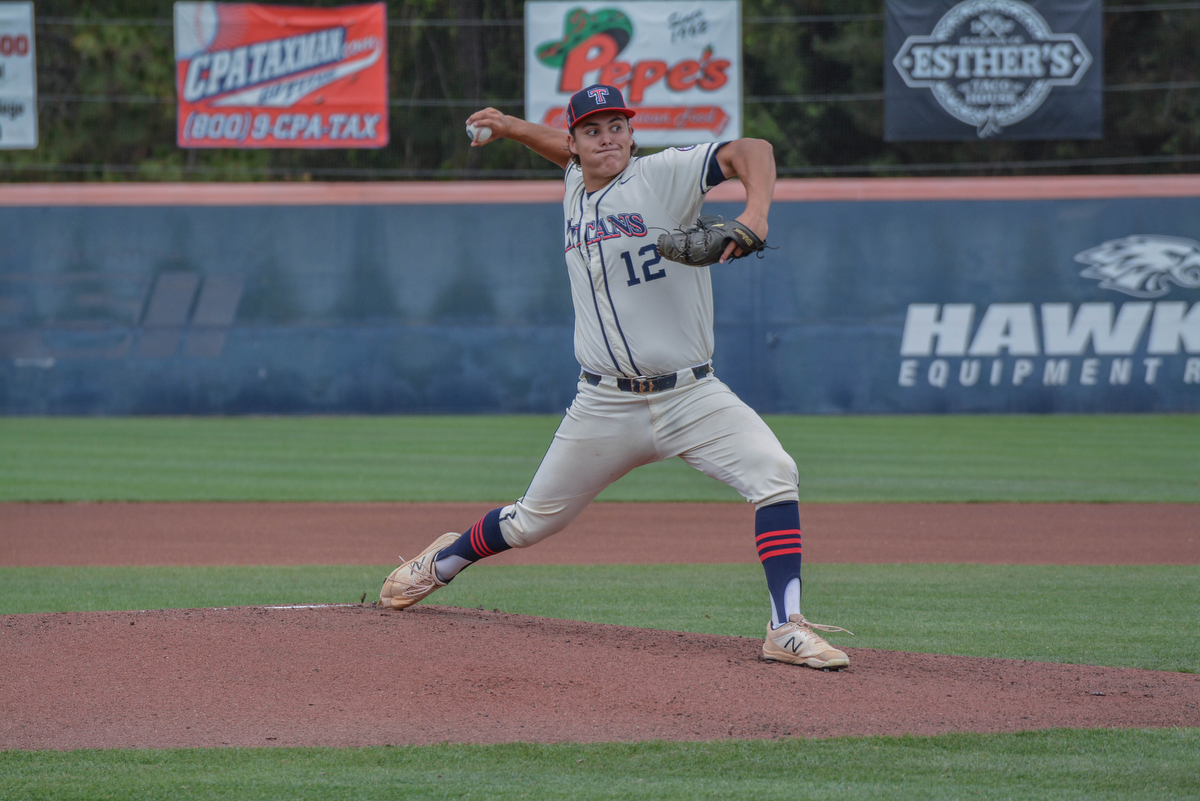 Freeman also had the benefit of being tucked in between two other gifted hitters in Faust and Lambdin, making it tough to pitch around him.
"You had to pick your poison," Nieto said.
Throughout the season, Jackson was slotted in the No. 2 position in the batting order.
"Our team was so deep, it was like 'Hey, if you pitch around me or walk me, there are other guys you have to face,'" said Freeman, who nonetheless led the team in walks. "It was really hard for opposing teams."
For all the top and middle-of-the-order slugging, Nieto said it was pitching, defense, and depth that carried the team.
Dahl was the team ace, at one point pitching 23 consecutive scoreless innings in the playoffs. He pitched six shutout innings in the Southern Section title game against Fullerton. It was the only time Fullerton was shut out on the season.
Nieto said depth was a defining characteristic this season, and that was exemplified in the finale. Every player on Tesoro reached base and senior Joshua Ferry, who had not pitched since the Southern Section semifinals, was the surprise star in relief.
Ferry entered the game in the second inning and pitched five innings, allowing just two hits and one run.
Lambdin entered the game in the seventh and last inning with a runner on first and no outs. With runners on first and third and one out, Tesoro was able to turn the double play. Molinari, who made the scoop at first, was an emergency replacement as first and second stringers were hurt.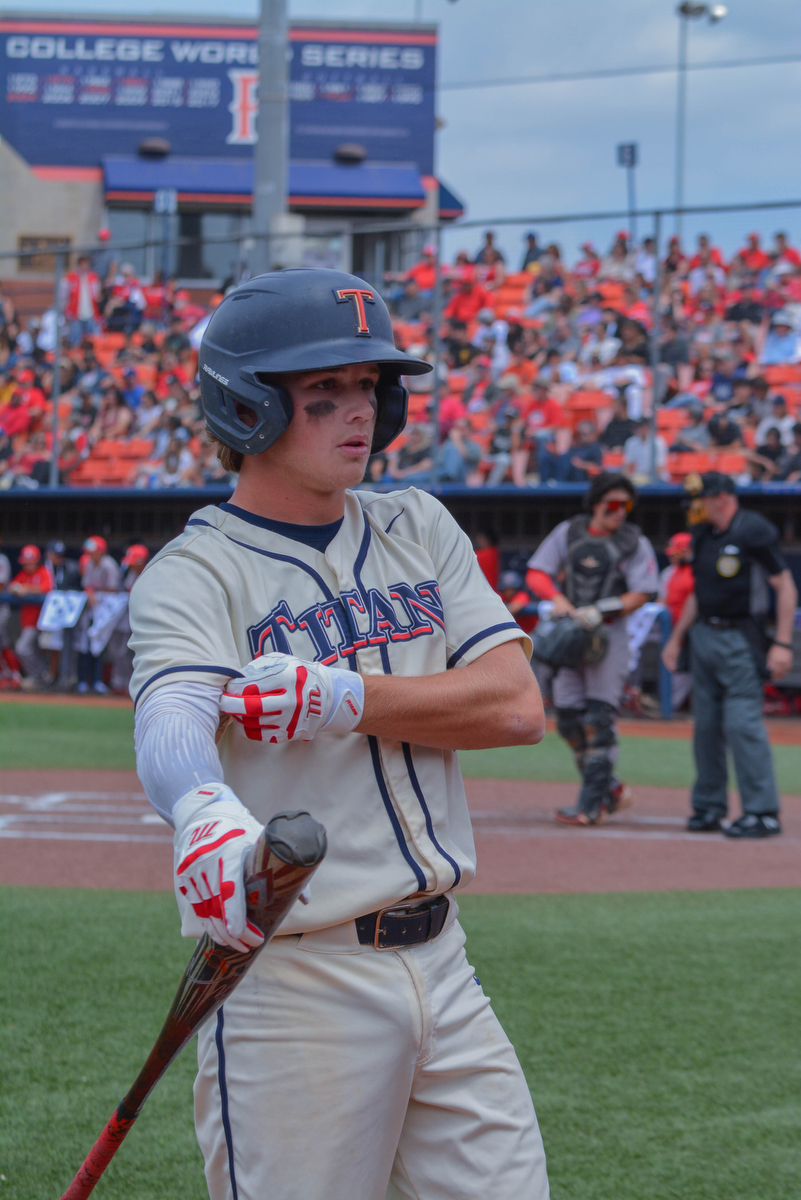 Tough competition
Winning in the hyper-competitive Orange County baseball scene is no small feat.
"We play in arguably one of the toughest public school leagues," said Nieto, who was the baseball coach at California High in Whittier for 16 seasons before spending two seasons as Capistrano Valley's pitching coach. He was also a pitcher and former team captain for the USC baseball team.
Nieto replaced Rick Brail, who resigned after being the only baseball coach in the Titans' 19 years. But it only took two years to take Tesoro where it has never been. The team will have its work cut out to repeat with the loss of nine seniors.
"It's a lot to lose, but we have a group here coming back and we have a good opportunity," Nieto said.
However, the squad returns Freeman and Faust and pitchers Ryan Rios and Kyle Volpe. There is also a solid crop of Junior Varsity players who were called up for the playoffs.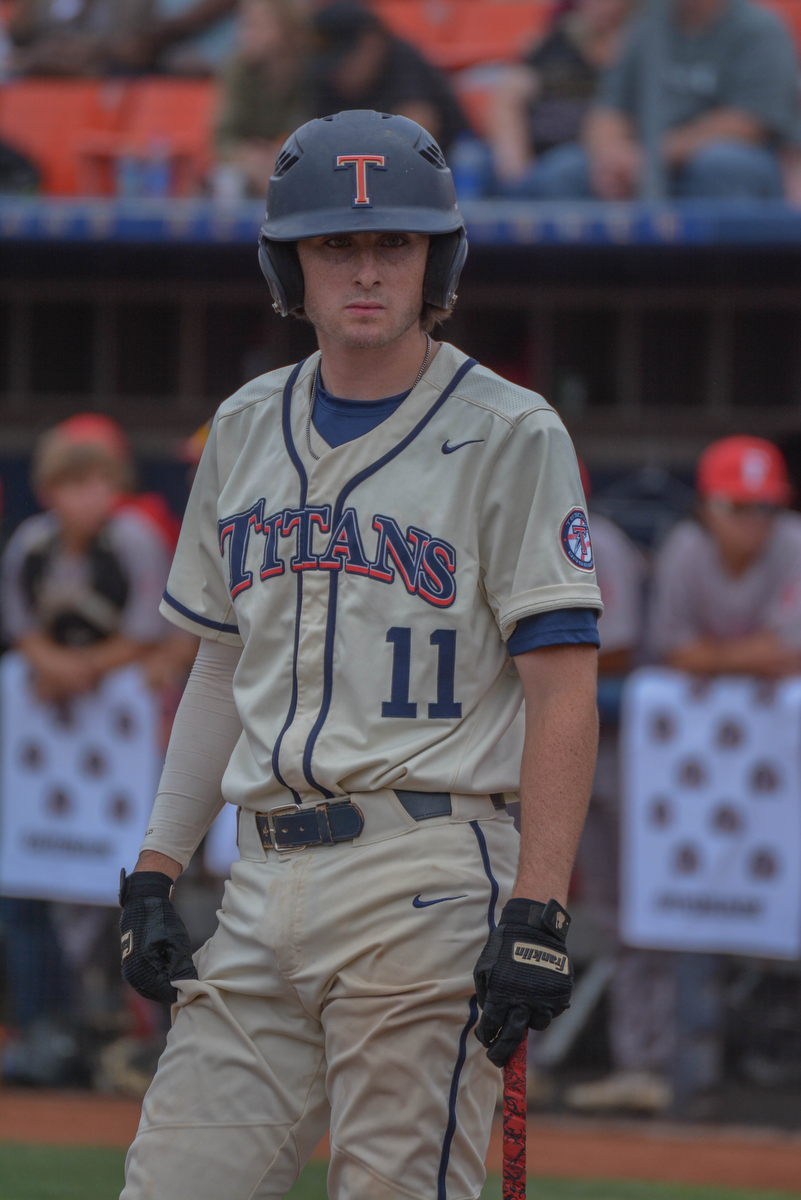 Tesoro also has an outstanding coaching staff with serious street cred. Connor Spencer and Bryan Evans are Tesoro alumni and former stars, Moises Gonzales played with Nieto at USC, and Assistant Coach Jim Campanis is the grandson of famed former Los Angeles Dodgers executive Al Campanis. All played Division I college baseball and several, like Nieto, had stints in pro ball.
Freeman said Nieto and the coaching staff were vital.
"He's amazing the way he turned things around," Freeman said. "Connor Spencer and all those guys have made such a difference."
Whenever the team started to scuffle in an area, the staff would break out drills that got the Titans back on course.
"That level of thinking is a level up," Freeman said.
For all the success of this year, Nieto said it's all about replication and that's what he is aiming for.
"We want to sustain and build a winning culture," he said.