It was an unforgettable night for Tesoro High School's contemporary a cappella group as members headed to the Grammy Museum in Los Angeles earlier this fall for a special program honoring acclaimed filmmaker Quentin Tarantino and music from his latest movie, "Once Upon a Time in Hollywood."
The ensemble – led by the multiple award-winning Tesoro choir director Keith Hancock – was selected by the Grammy Museum to provide background vocals for the exclusive event, "Once Upon a Time in Hollywood: An Evening with Quentin Tarantino & Friends."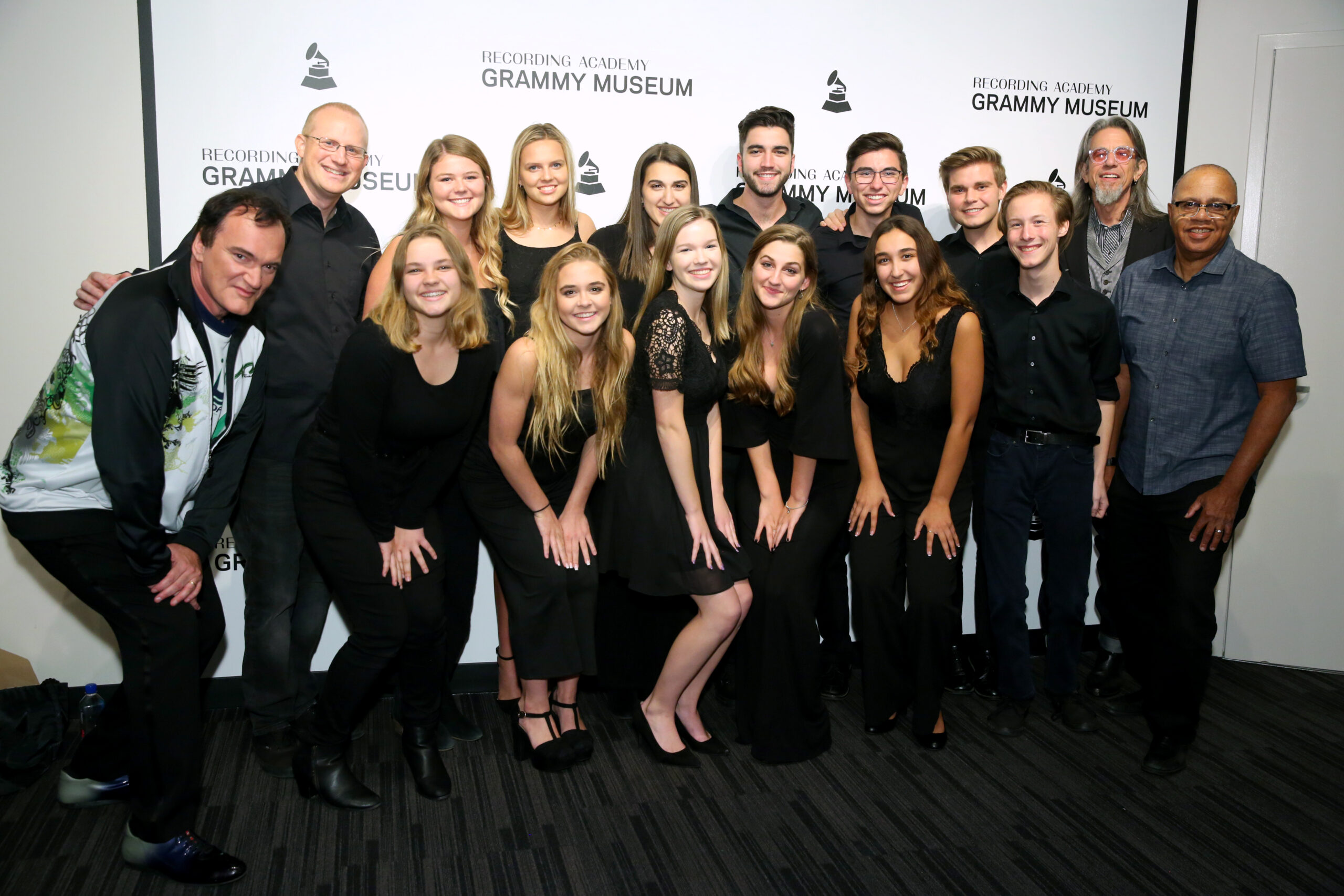 The program spotlighted a panel discussion including Tarantino, Mark Lindsay, co-founder and original lead singer of Paul Revere & the Raiders (whose songs are featured on the soundtrack), music writer and critic David Wild, and Grammy Museum moderator Scott Goldman.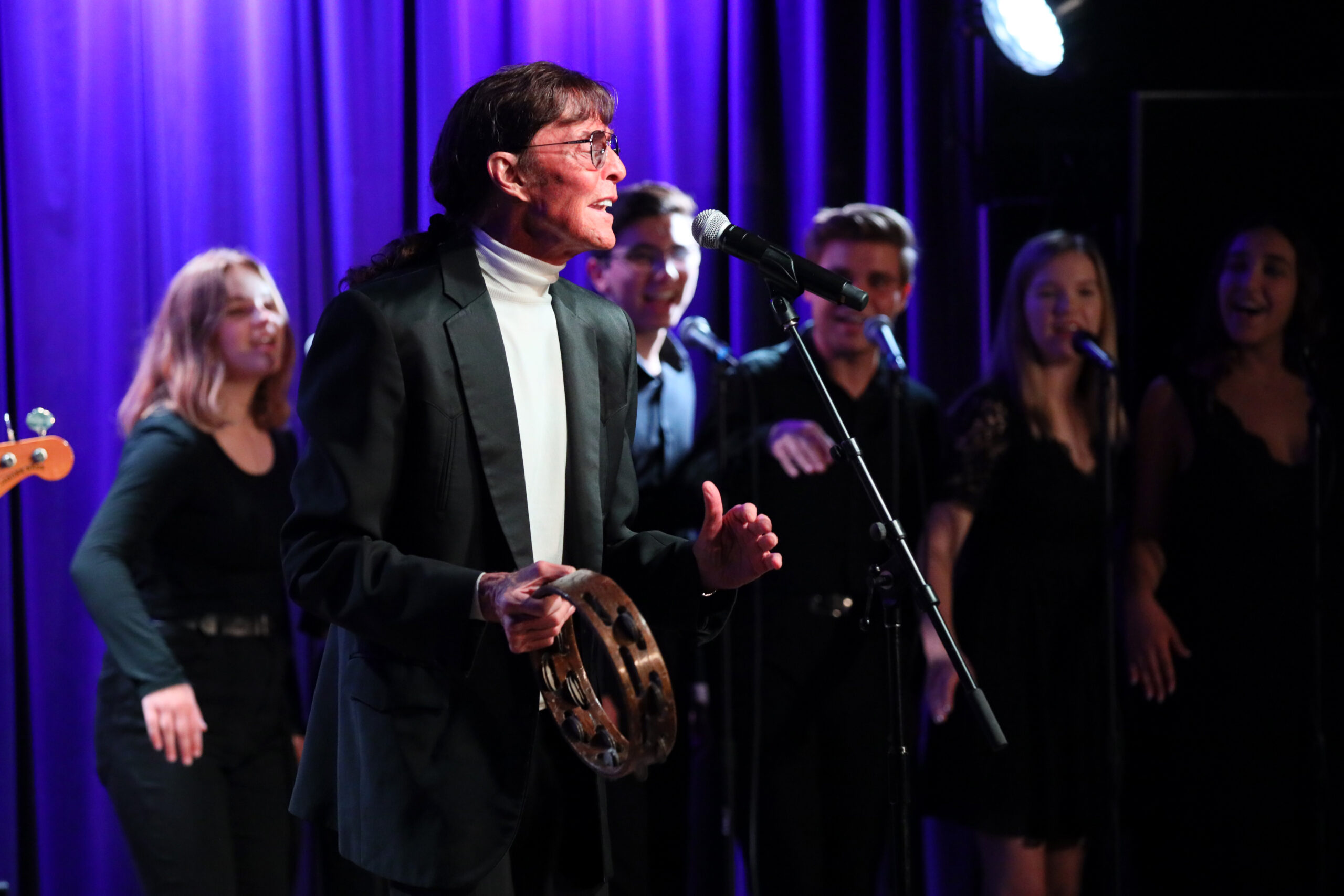 Following the discussion, Lindsay performed a few of his songs from the soundtrack, featuring the choral ensemble from Tesoro High School.
"These are the types of experiences that are so unique and most high schools don't get to do," Hancock said. "I've always loved to make these experiences available to students."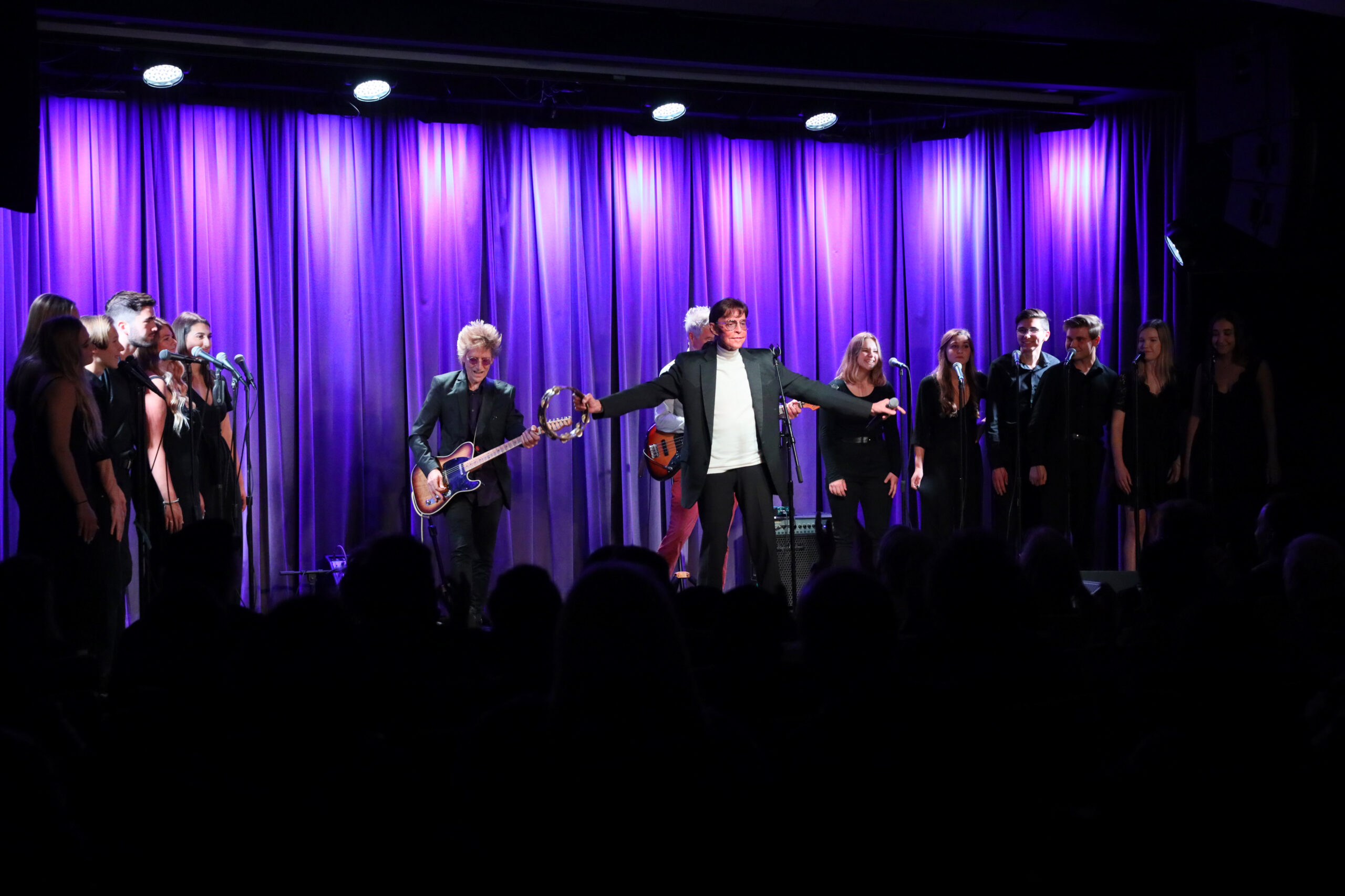 Hancock, who is in his 18th year teaching at Tesoro, has had an illustrious connection with the Grammy Museum.
In 2017, Hancock was the recipient of the Grammy Music Educator Award, presented by the Recording Academy and the GRAMMY Foundation. He was chosen out of 3,500 national nominees. The Tesoro High School music program additionally was named a Grammy Signature School of Excellence, one of five in the country out of over 25,000 high schools.
Hancock has frequently collaborated with Grammy Award-winning singers and songwriters, and ensembles from Tesoro have performed and/or recorded with a growing list of top musicians, including Jason Mraz, Johnny Mathis, Sara Bareilles and Colbie Caillat, among several others.
When Grammy Museum officials reached out to him three months ago in need of background vocalists for the special evening, Hancock said he jumped at the chance to showcase the a cappella ensemble who are all students in the Madrigals choir at Tesoro High. He was able to bring 12 singers – who are juniors and seniors – to the program.
To prepare for the event, Hancock listened to the three songs featured in the movie and he picked out the harmony parts in the original recordings. He notated them and then made practice learning tracks for the students so they could learn on their own.
The ensemble completed four after-school rehearsals, including one tremendous learning experience with Lindsay and two band members who came down from Los Angeles to practice all together in the school's choir room.
"It was awesome to have them on campus and have the students work with them," Hancock said. "These are professional musicians who have played around the world and they were impressed and blown away by the students' quality."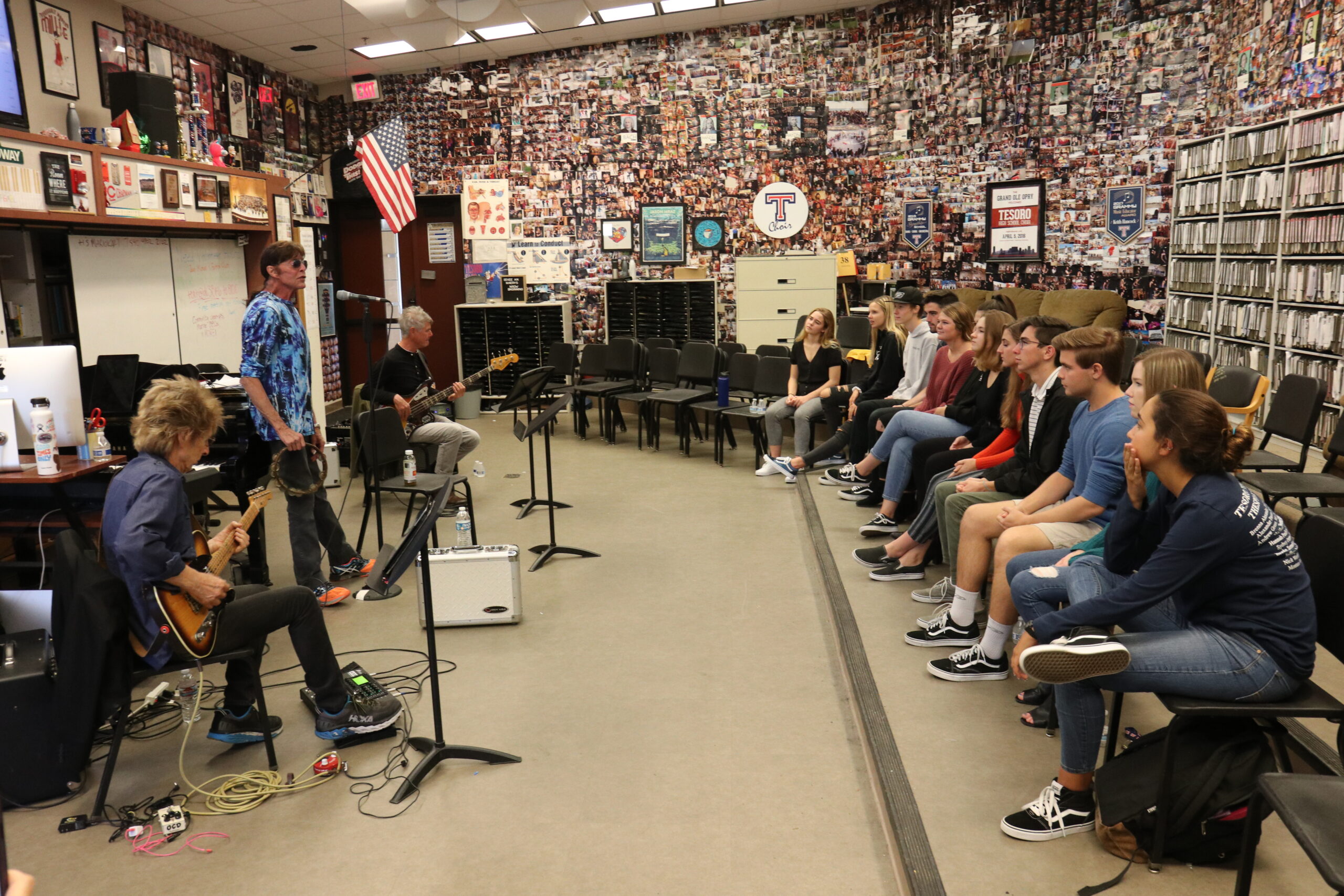 The Grammy Museum provided students and Hancock with transportation to Los Angeles so they could tour exhibits and conduct a soundcheck hours before taking the stage.
The ensemble took press photos, met with Tarantino and learned how Tarantino curated the soundtrack that features 20 standout tracks from artists such as Paul Revere & The Raiders, Deep Purple and Neil Diamond.
"He was super welcoming to the choir and eccentric as you would expect," Hancock said of Tarantino with a laugh. "The museum staff was very complimentary toward the students for their performance and professionalism."
It was a rewarding and professional experience for the students, Hancock said, as it further prepares them for their current competition in the International Championship of High School A Capella. The ensemble has to submit an audition video in a few weeks and the competition will kick off in February.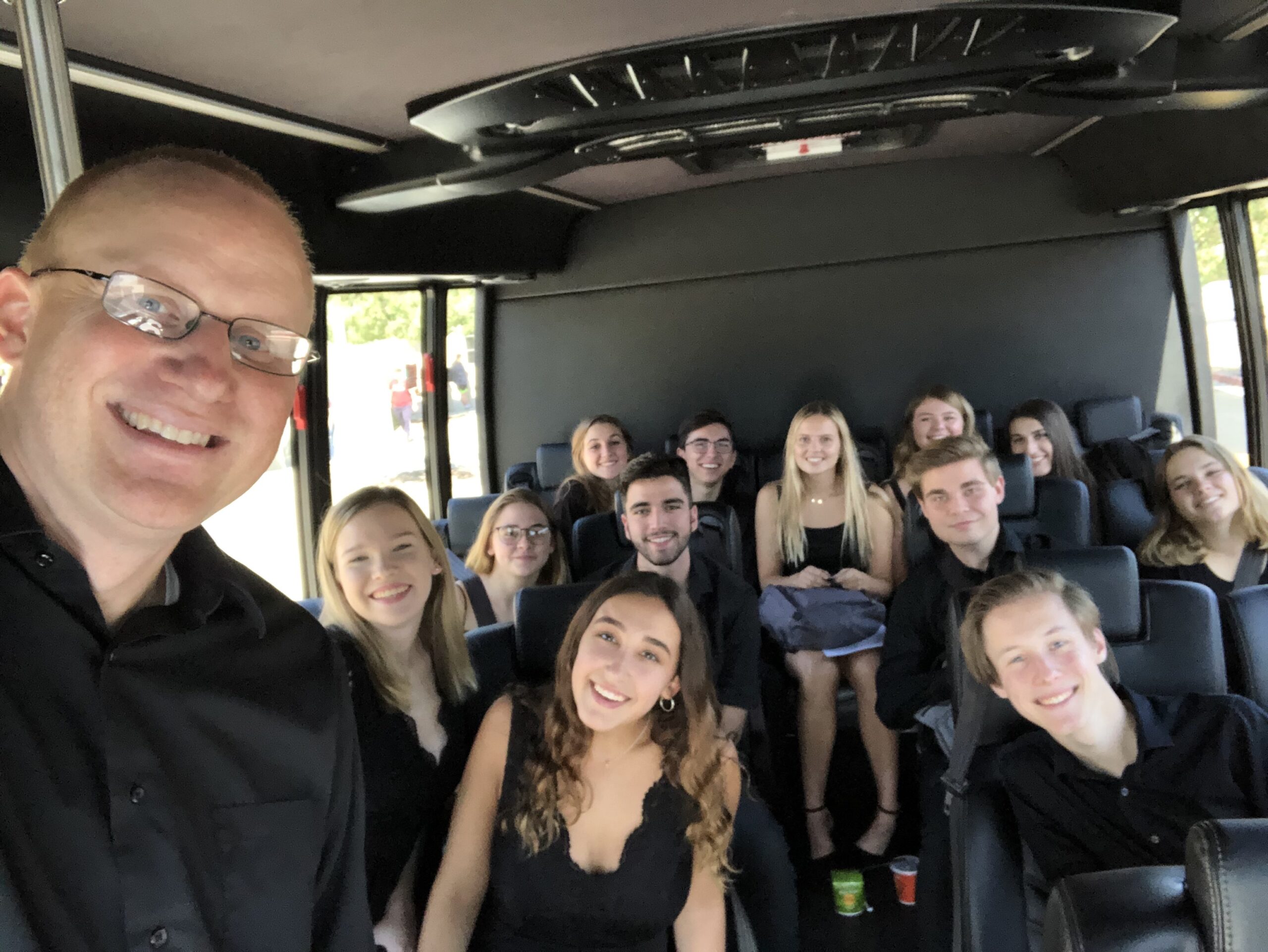 Hancock, who has been lauded for building the choral program up from 35 students in two choirs to well over 200 in five choirs and four small ensembles, said students who enter the Tesoro High School Choral Program leave as a family.
Every year, he invites alumni to come back and sing "Seasons of Love" from the Broadway musical, "Rent," and he also invites any alums involved in the entertainment industry and music sector to share their story about where life has taken them after high school.
"I'm big into creating community in the choir program and making it not just a class but a social experience," Hancock said. "When students walk in, they know they are part of something big, special and unique and that we're all connected through the music we share. It provides the foundation to life-long friendships."