Capistrano Unified School District officially marked the holiday season with a special tree lighting ceremony and musical concert during its annual Merry Monarch celebration.
The December 15th concert at Monarch Beach Resort in Dana Point, featured a variety of musical performances by CUSD students who dazzled nearly 1,000 attendees with their years of talent and dedication of practice.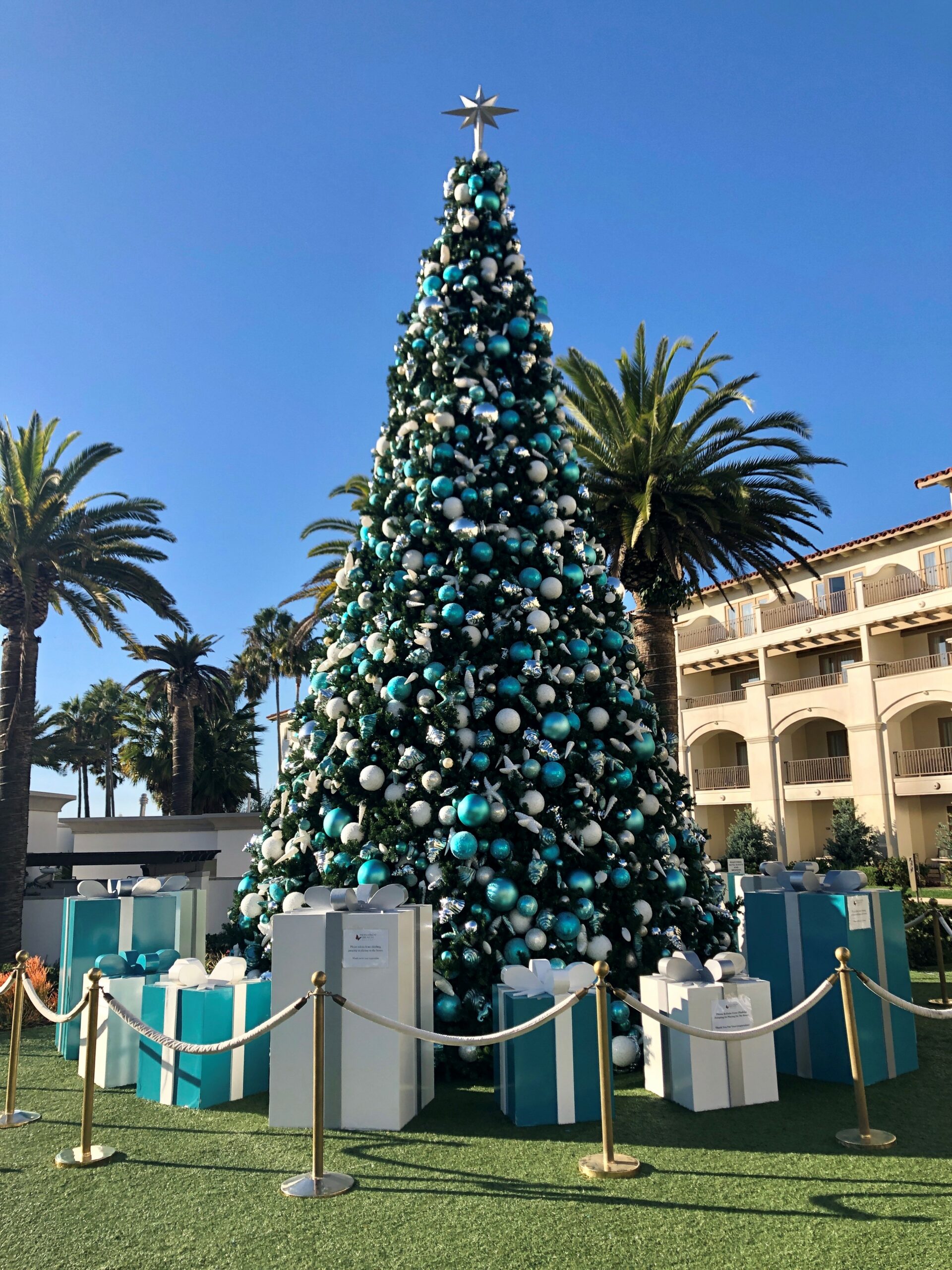 Guests were treated to hot chocolate with dollops of whipped cream and cookies as they met with Santa and enjoyed holiday music performed by CUSD students and characters from the movie, "Frozen."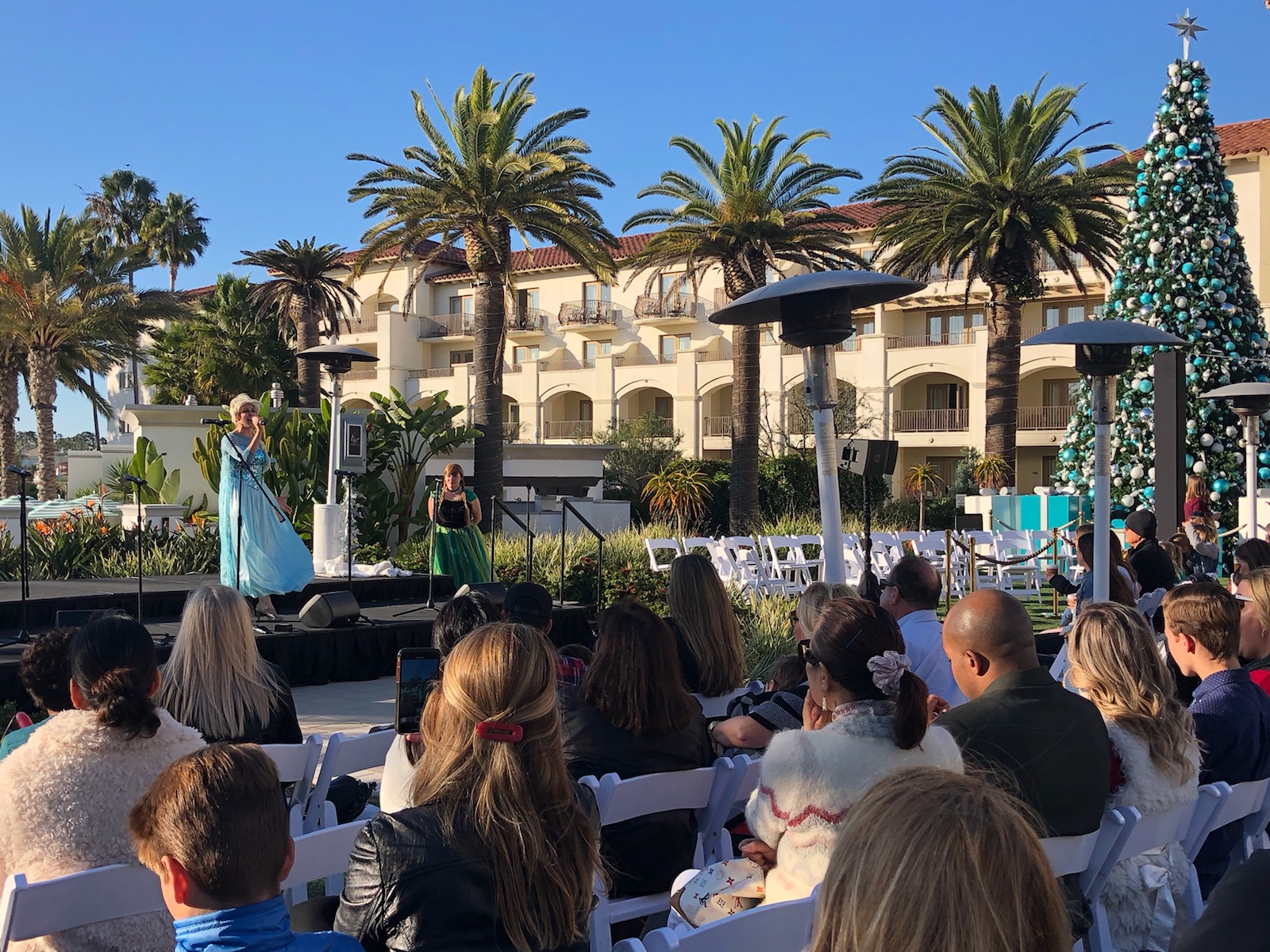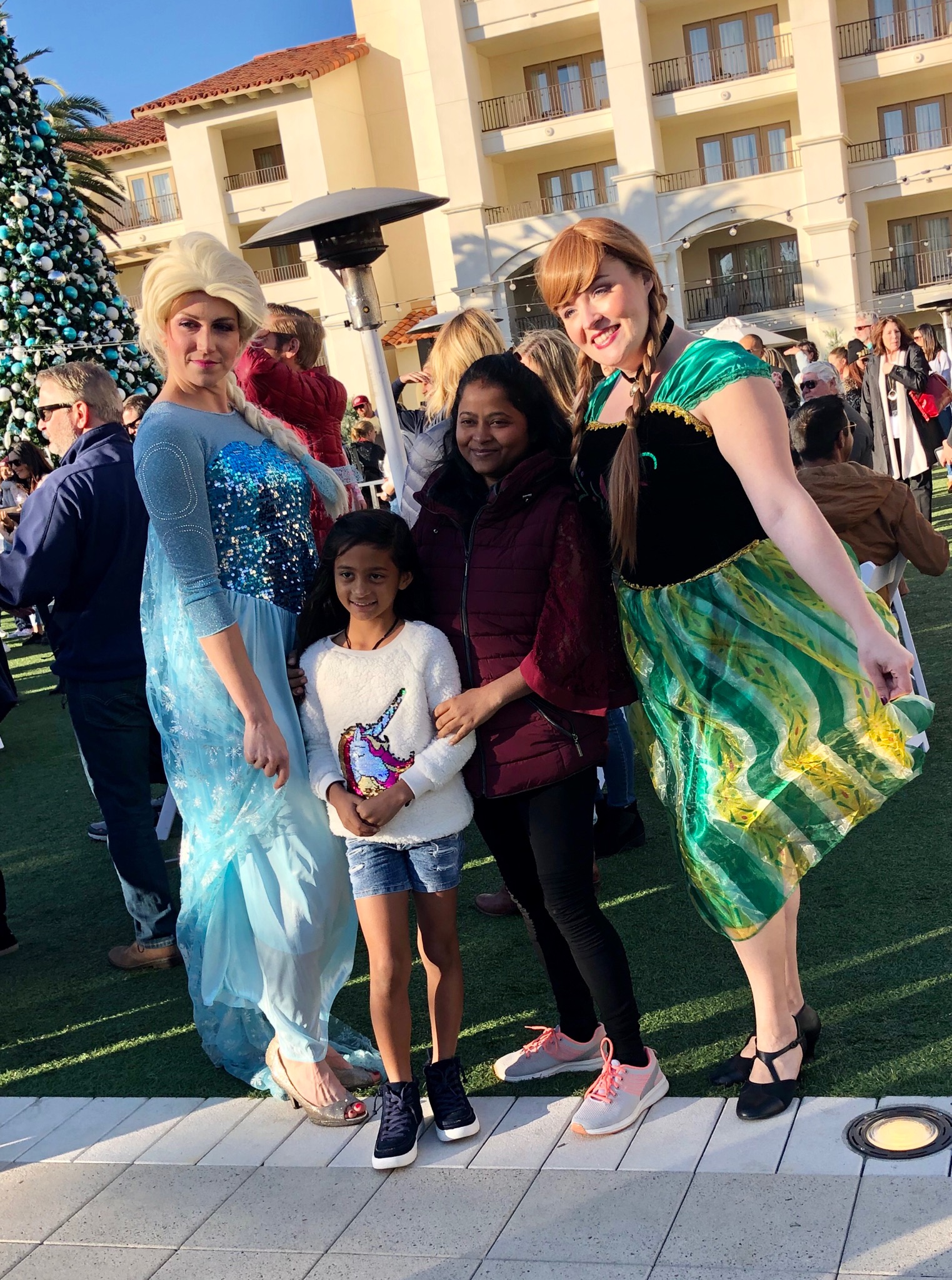 One hundred percent of the ticket sales benefited CUSD music programs.
In attendance were Capistrano Unified School District Superintendent Kirsten Vital, Board Trustees Gila Jones, Martha McNicholas and former trustee, Gary Pritchard, Chief Communications Officer Ryan Burris, Associate Superintendent of Education Services Susan Holliday and Associate Superintendent of Student Support Services Greg Merwin.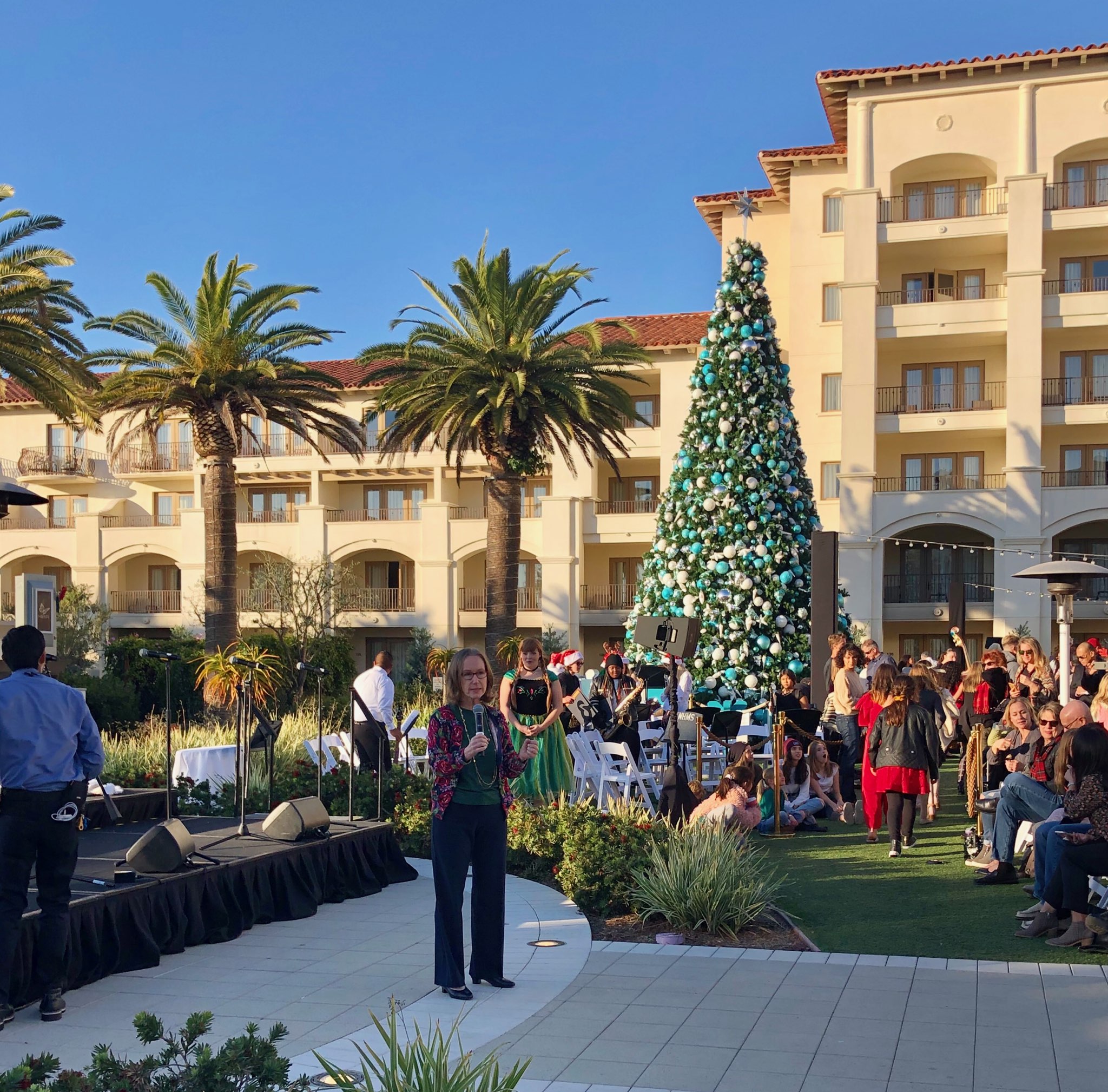 City officials such as City of Aliso Viejo Mayor Ross Chun and City of Laguna Niguel Mayor Pro Tem Fred Minagar and City Manager Tamara Letourneau also attended the special event.
"Thank you so much for being here," said emcee and K-8 Capistrano Home/Virtual School Principal, Curt Visca, who hosted the Merry Monarch celebration two years ago. "We're going to have a lot of fun tonight!"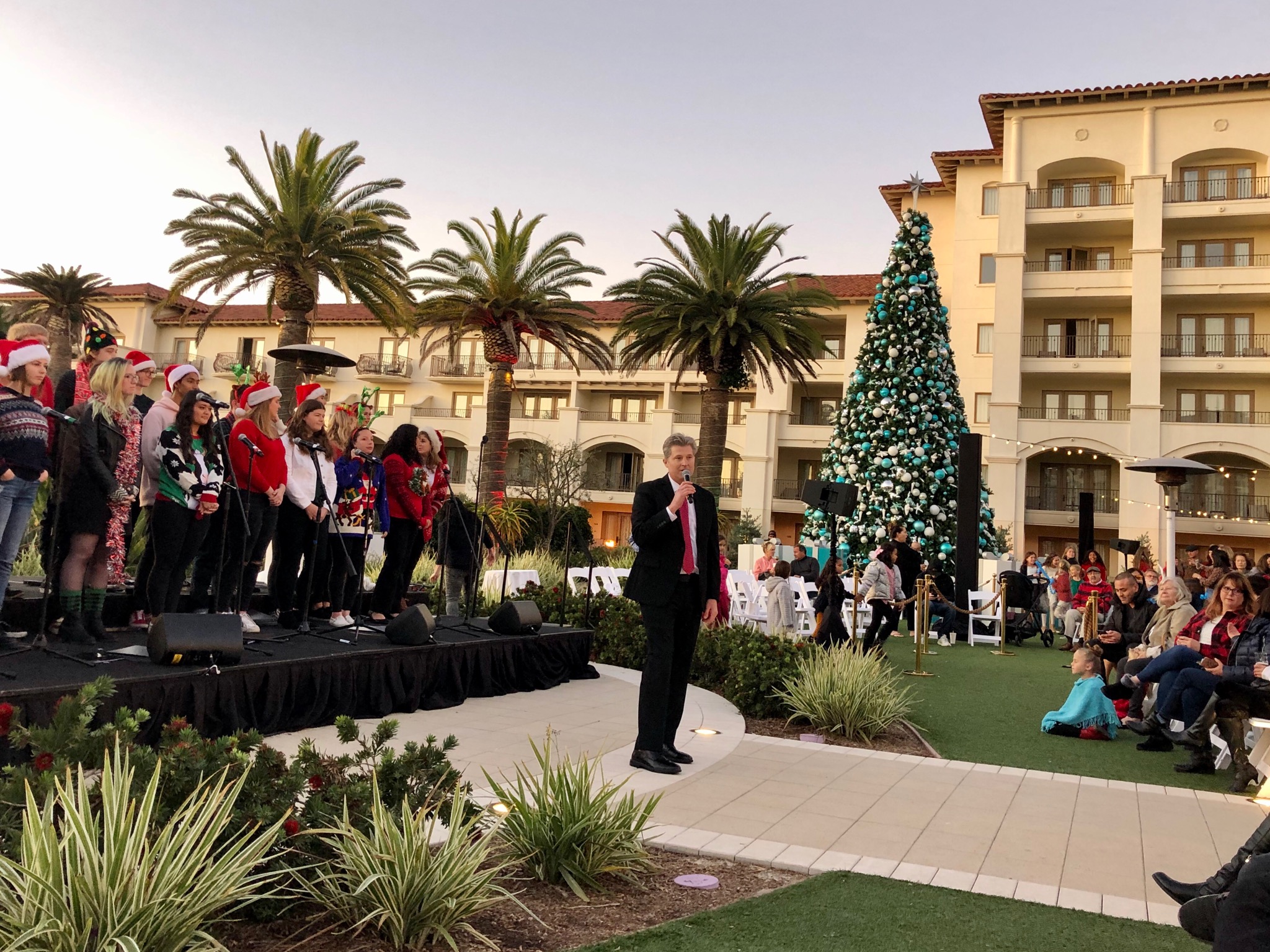 The festivities kicked off with vocals by a combined ensemble from George White and John S. Malcom elementary schools led by music teacher Misha Voss, general music and choir block music teacher who has been teaching vocal music in the Capistrano Unified School District for over 20 years.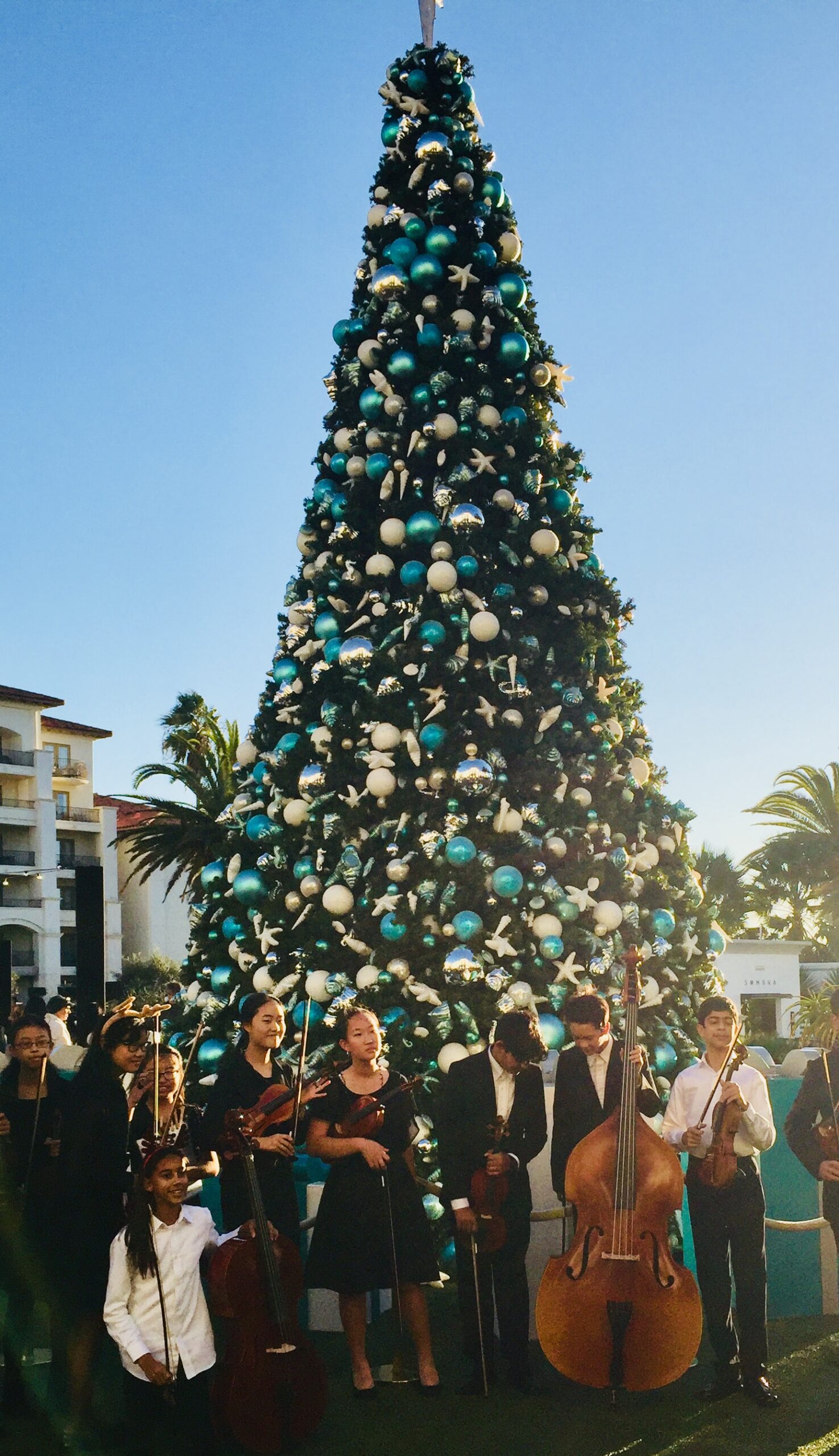 With great applause for students performing "Winter Wonderland," "It's The Most Wonderful Time of the Year," "Mr. Frosty Winter," and "Winter Fantasy" among others, Voss recognized the children and thanked the crowd, saying: "This is why I love my job. Carry this spirit with you throughout the season."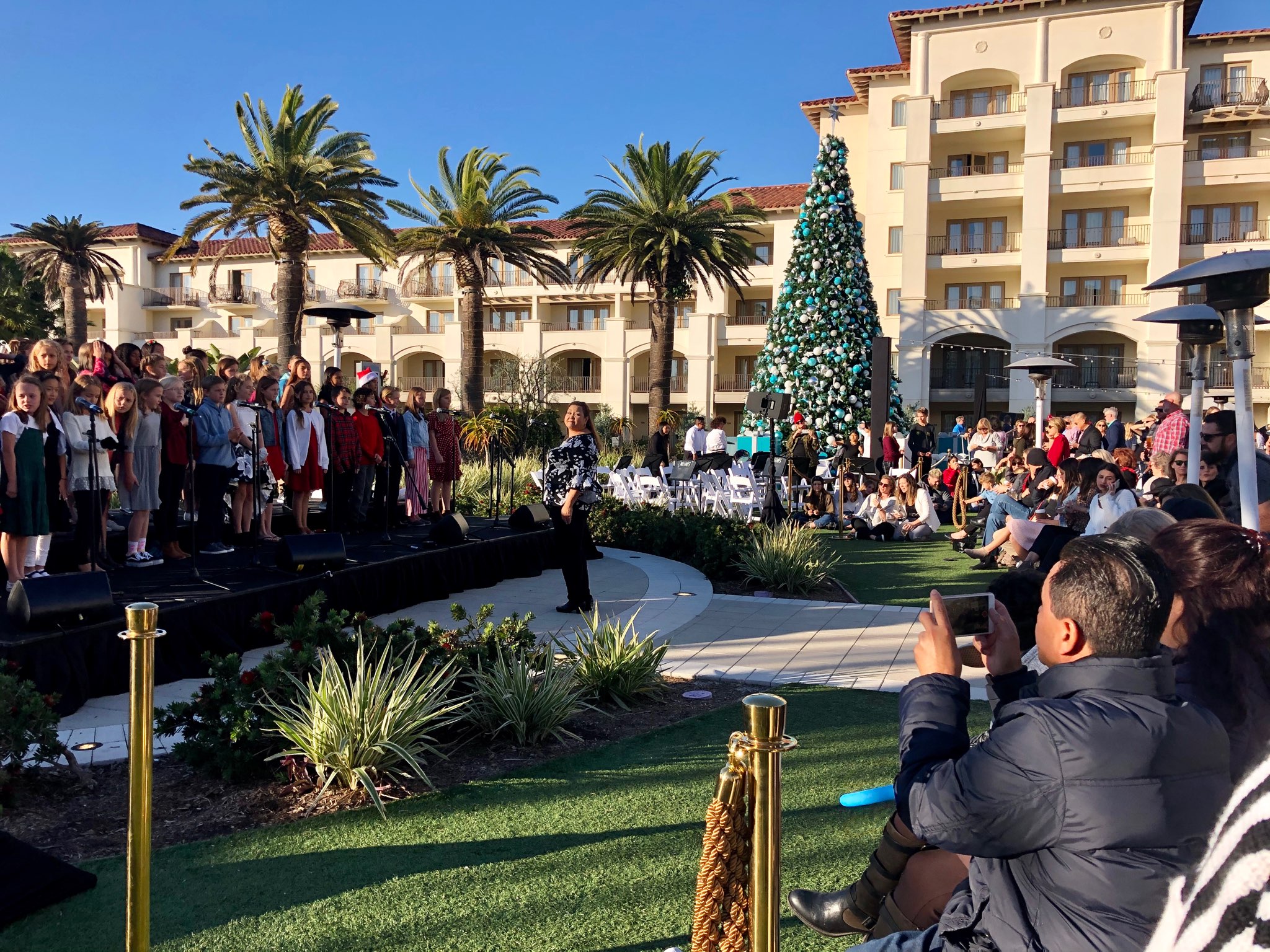 The event showcased Don Juan Avila Middle School's advanced orchestra of sixth through eighth graders performing two songs – "You're a Mean One, Mr. Grinch," and the Nutcracker Suite.
Niguel Hills Middle School lead a special ensemble they created especially for the Merry Monarch Celebration.
Several members of the Intermediate choir volunteered to create the vocal jazz ensemble, which was combined with the jazz band, to create the Niguel Hills Middle School Vocal Jazz and Jazz Band Ensemble. There are about 35 students involved.

The vocal jazz ensemble opened with "Carol of the Bells" sung a cappella with occasional handbells. Followed by a swinging version of "Deck the Nutcracker Hall" – a jazzy rhythm piece using the words from "Deck the Halls" and a melody from "The Nutcracker," "Dance of the Sugar Plum Fairy."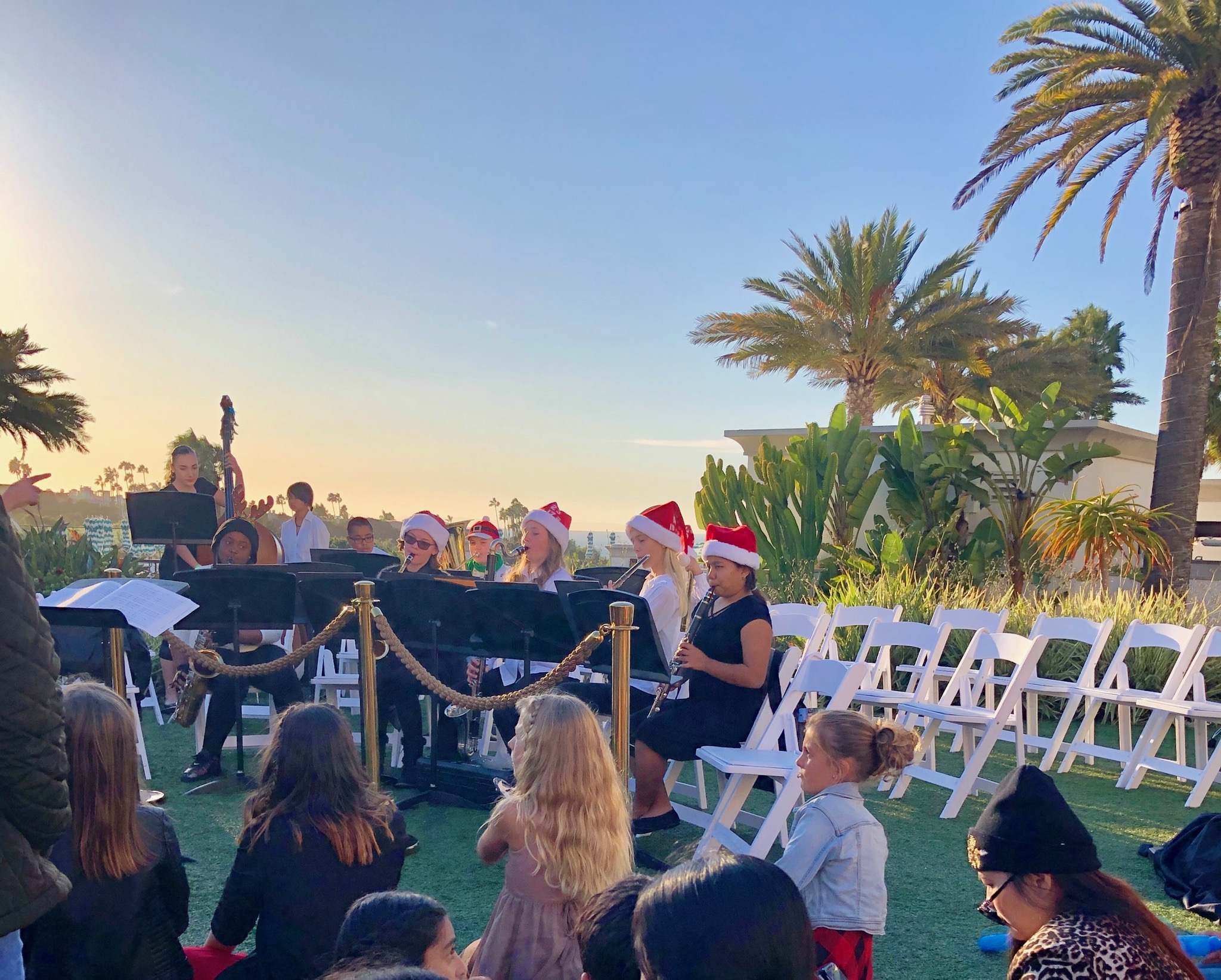 The band then performed "The Twelve Groovy Days of Christmas" – a '70s funk piece on the holiday classic, "The Twelve Days of Christmas."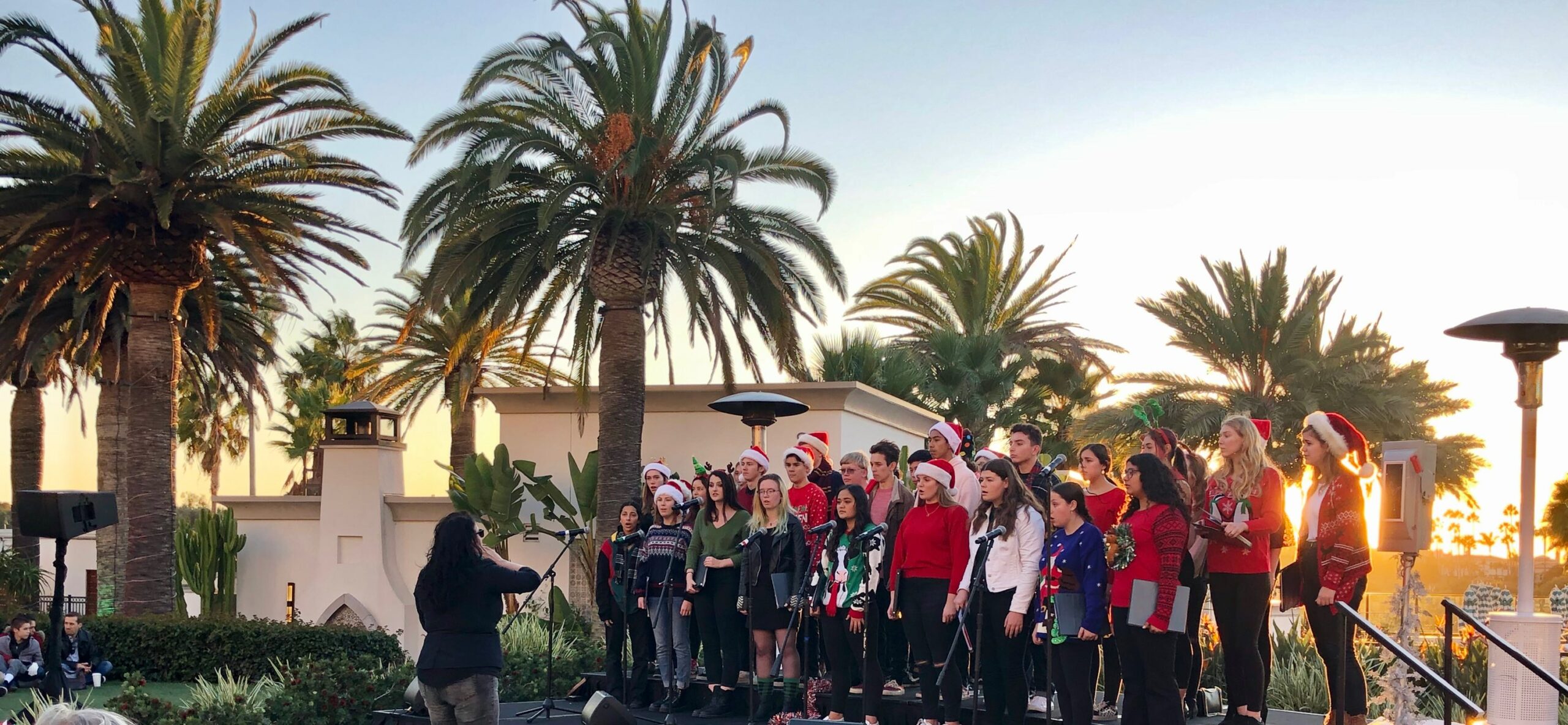 Capistrano Valley High School Choir ensemble Camerata – an advanced mix choir of 38 singers – performed five holiday music pieces.
The group marked their first Merry Monarch Celebration with performances of "Carol of the Bells," "Do You Hear What I Hear?" "Fruitcake," "That's Christmas to Me," and an Irving Berlin Holiday Movie Music Medley.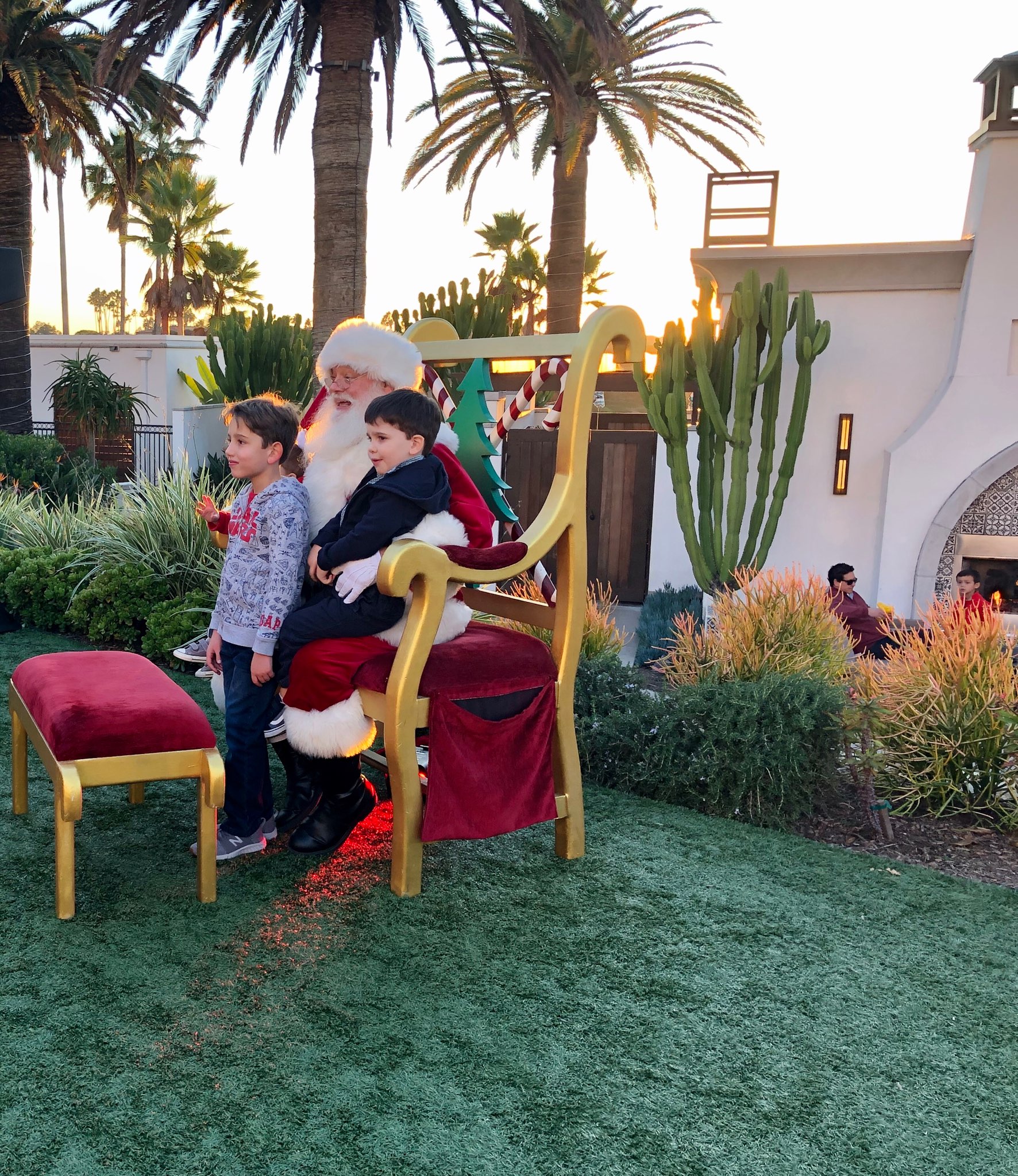 Merry Monarch additionally featured a pre-entertainment act with vocals and guitar by Anthony Small of Music Preserves Foundation. Music Preserves creates educational programs focused on the history and cultural significance of uniquely American music and the pioneers who created it. The foundation is currently piloting a music history program at Wood Canyon Elementary School, supplementing U.S. History with their American Music History programs.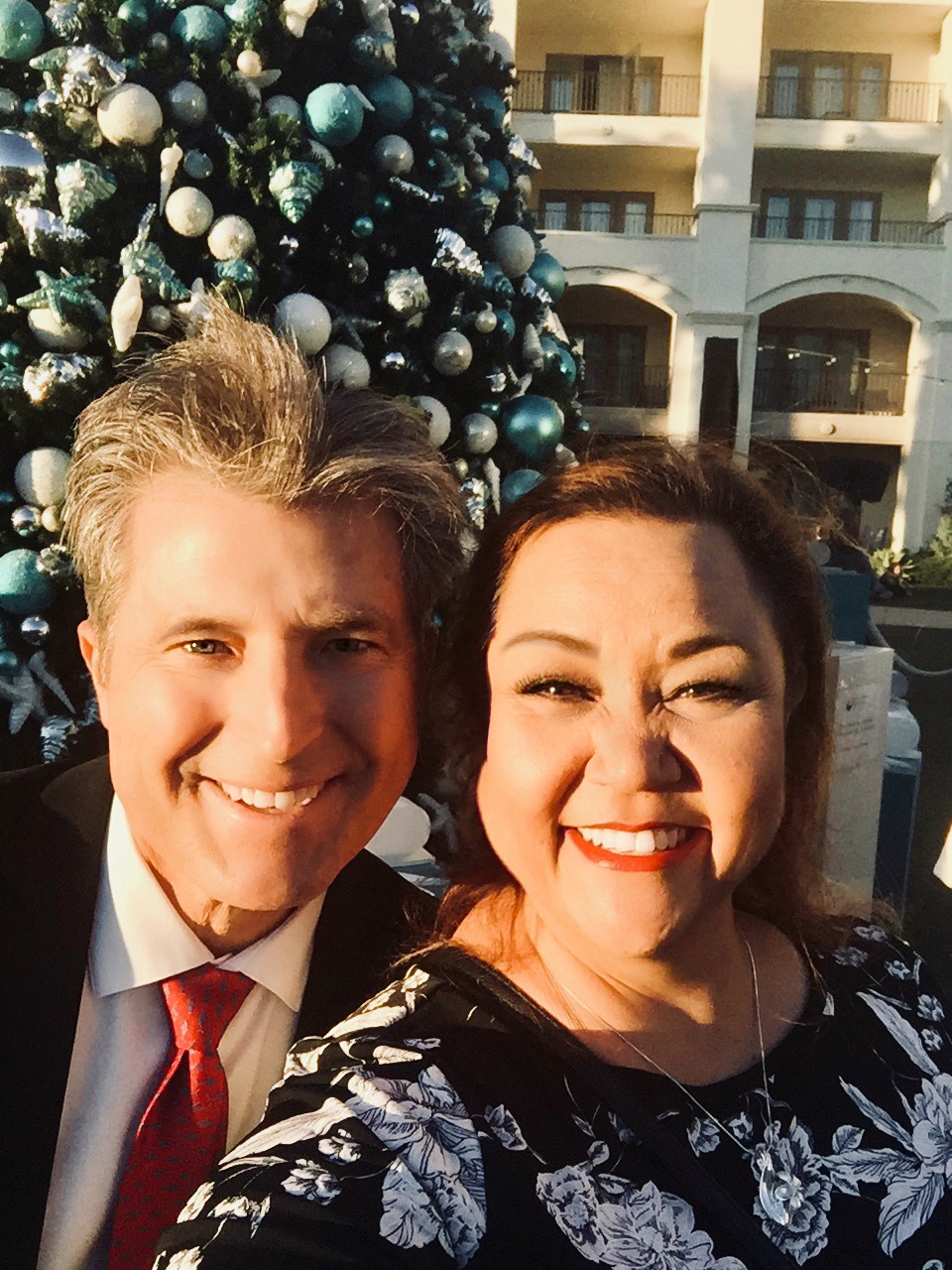 Guests Diane Hermann, Shashi, and PK Singh said they enjoyed the annual event in years past and were happy to support the program this year as their two children previously attended Capistrano Unified School District.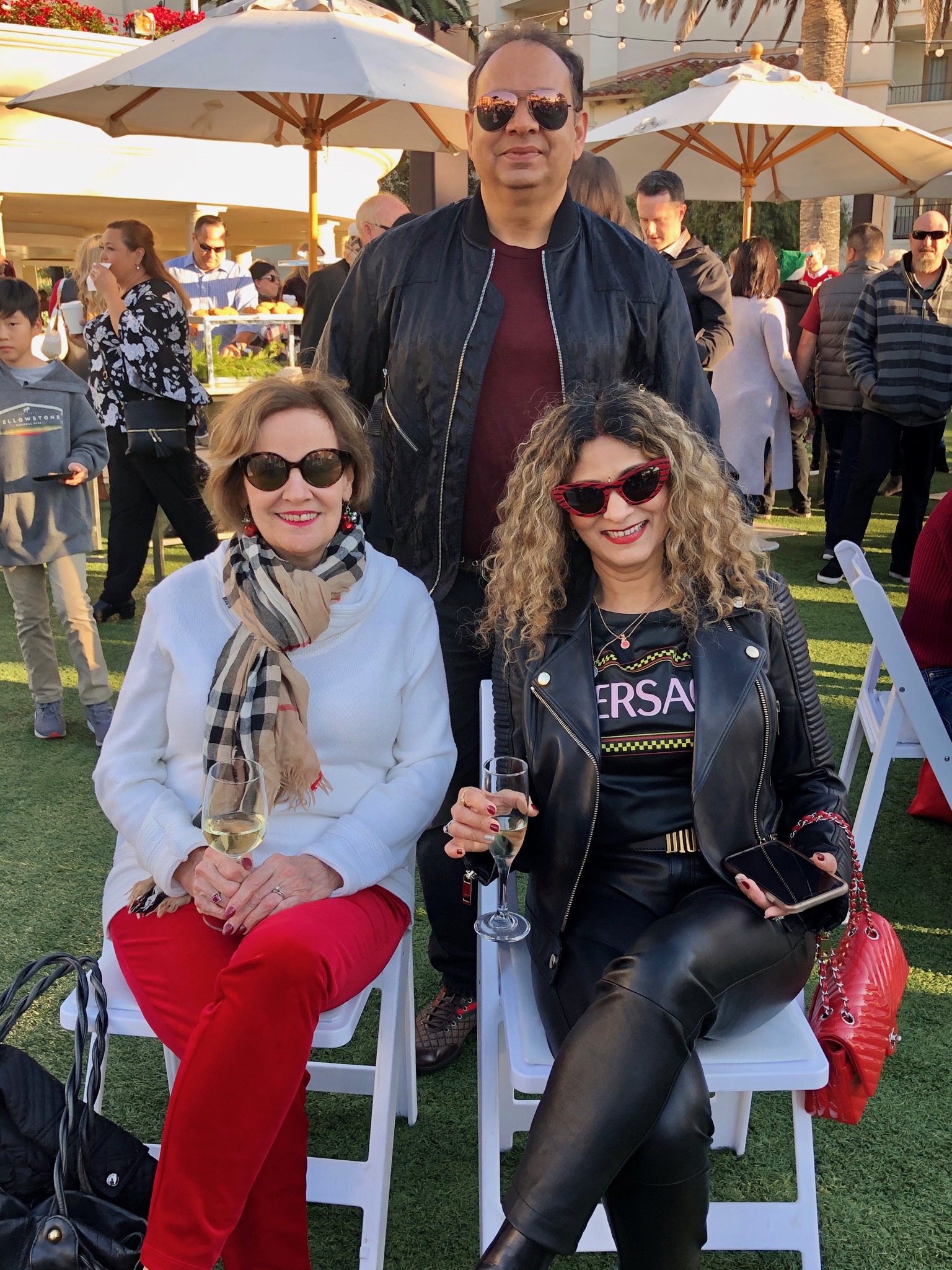 "We heard about this event and knew we wanted to come," said Oscar Carrillo, whose daughter Elliana, is a sixth grader at Arroyo Vista Middle School in Rancho Santa Margarita. "We had a great time!"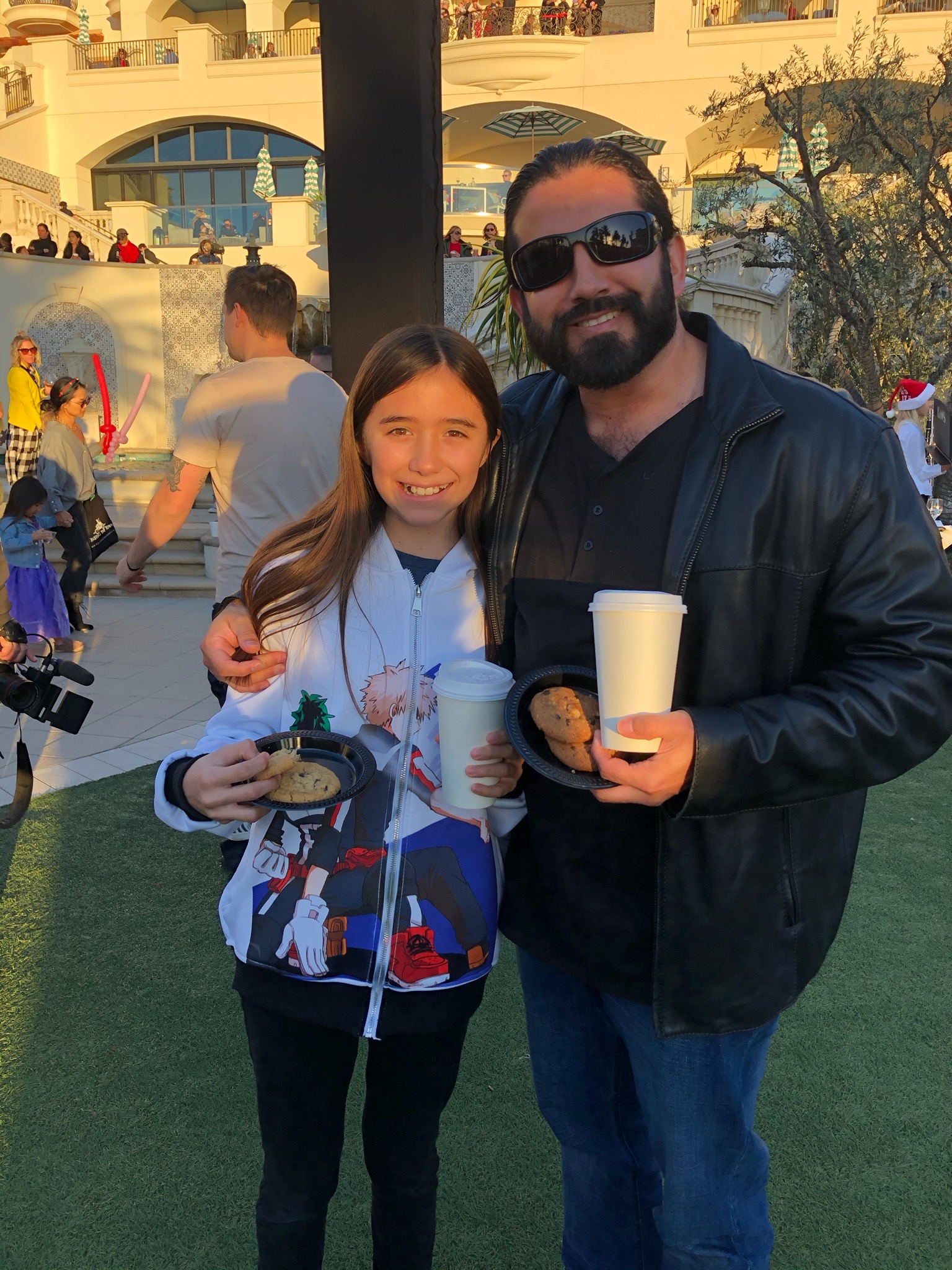 Lourdes Ocana brought her son, Joshua, a Dana Hills High School student, sister and niece, to cheer on her son, Isaac, 13, who was performing bass with the Niguel Hills Middle School band.
"We are so happy to be here," Ocana said.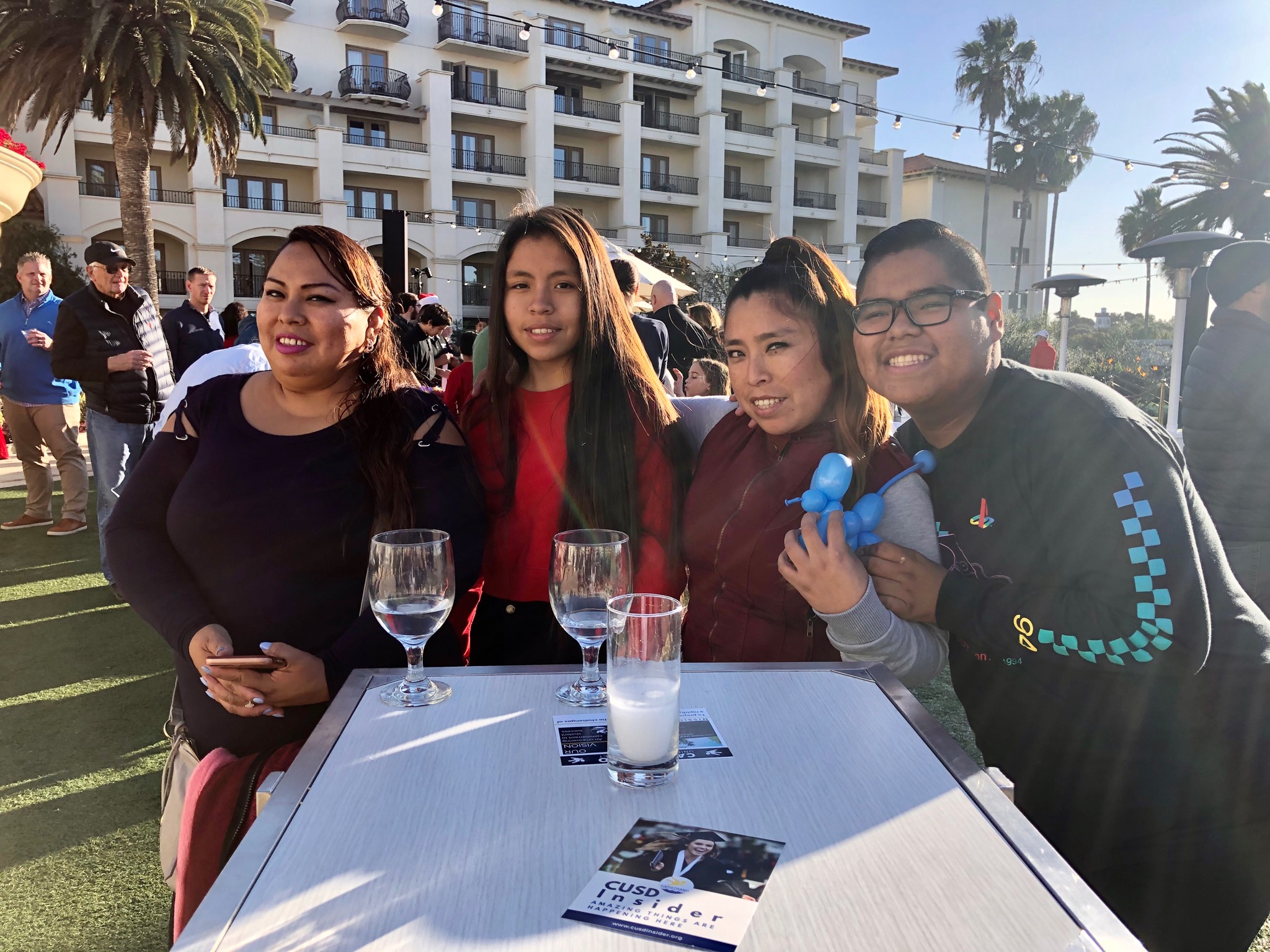 Carole Allen, a retired teacher who taught at Crown Valley Elementary School for 37 years, cheered on the student singers.
"It's all about the kids," she said. "What a special night."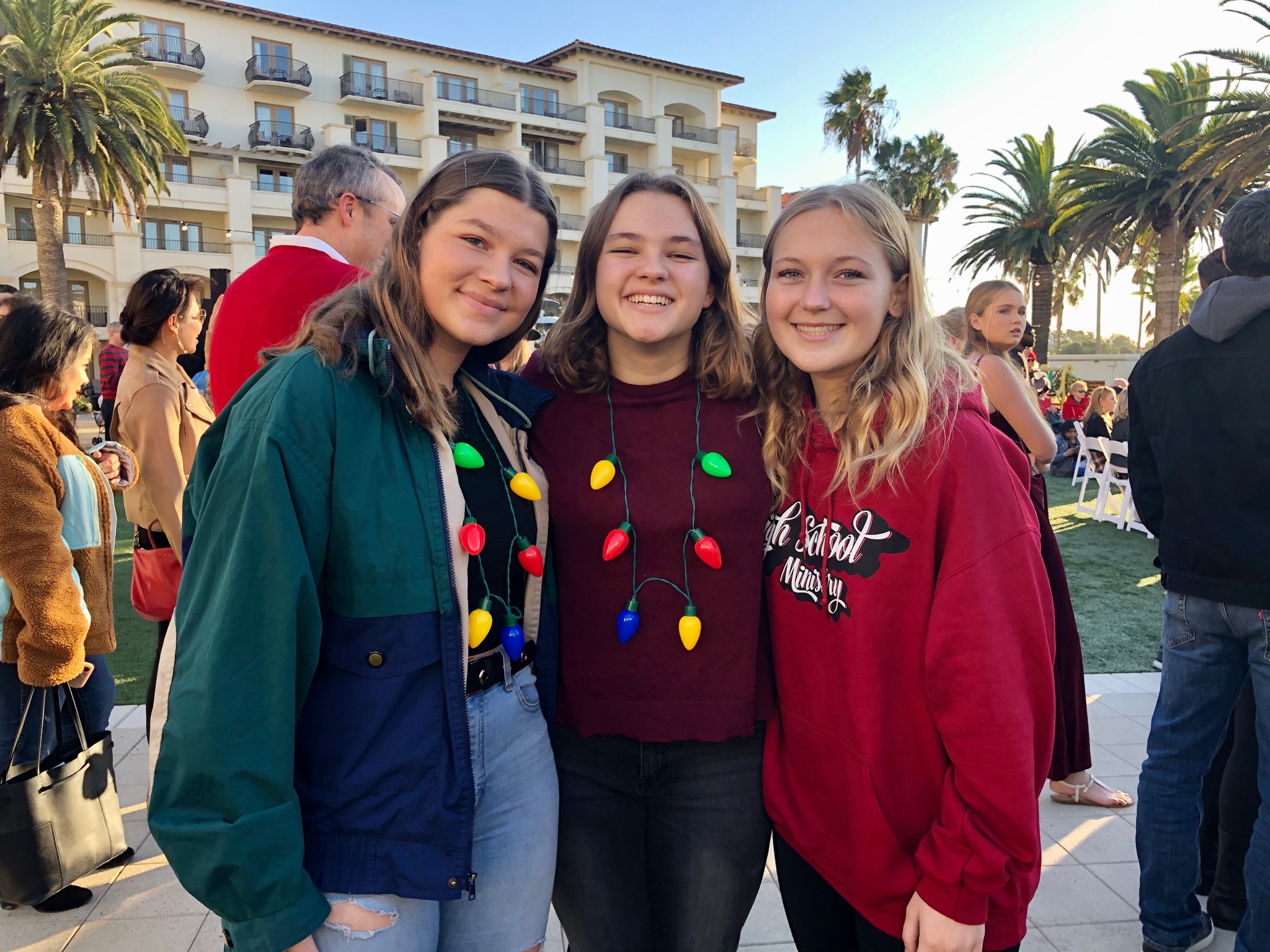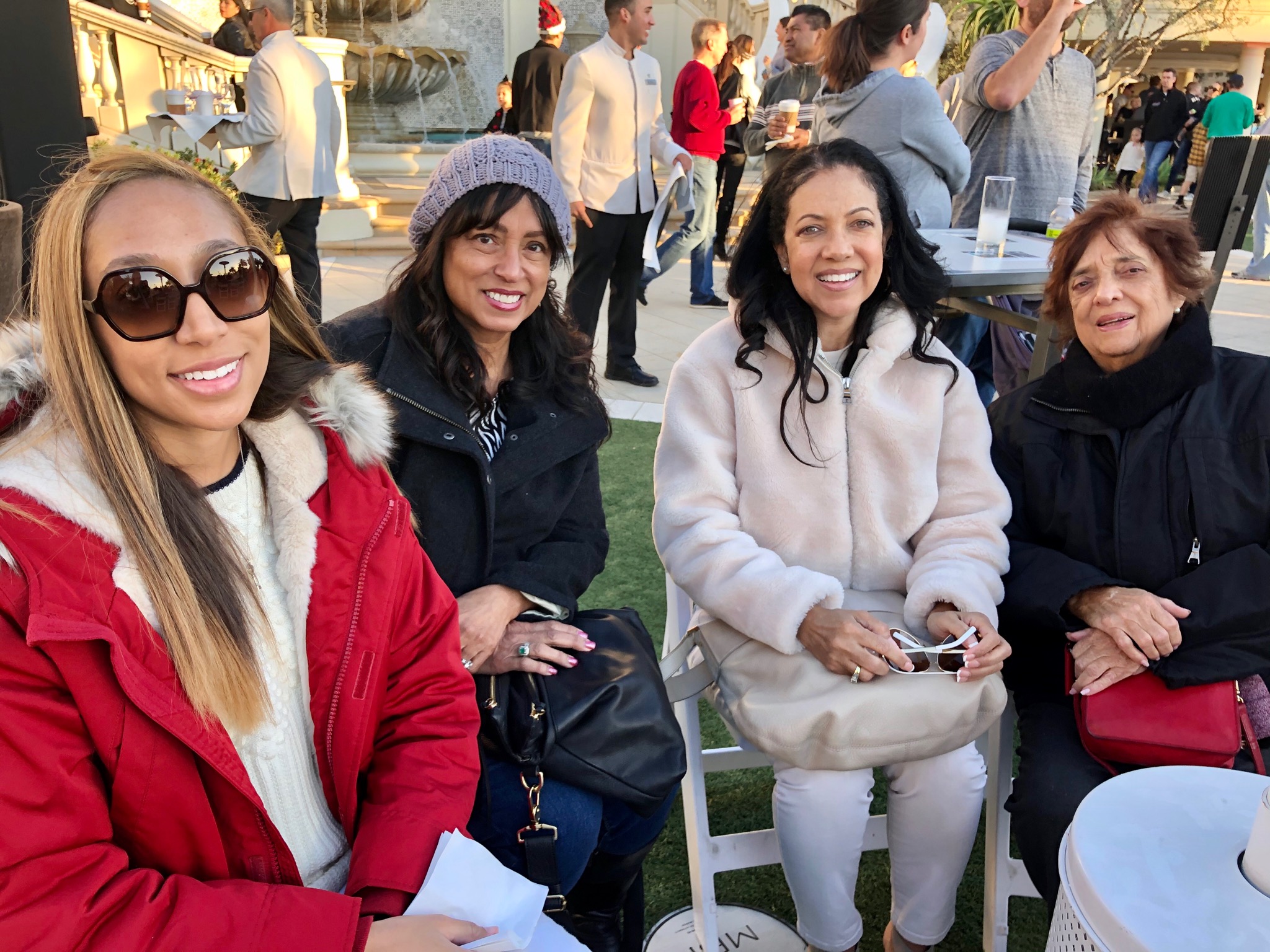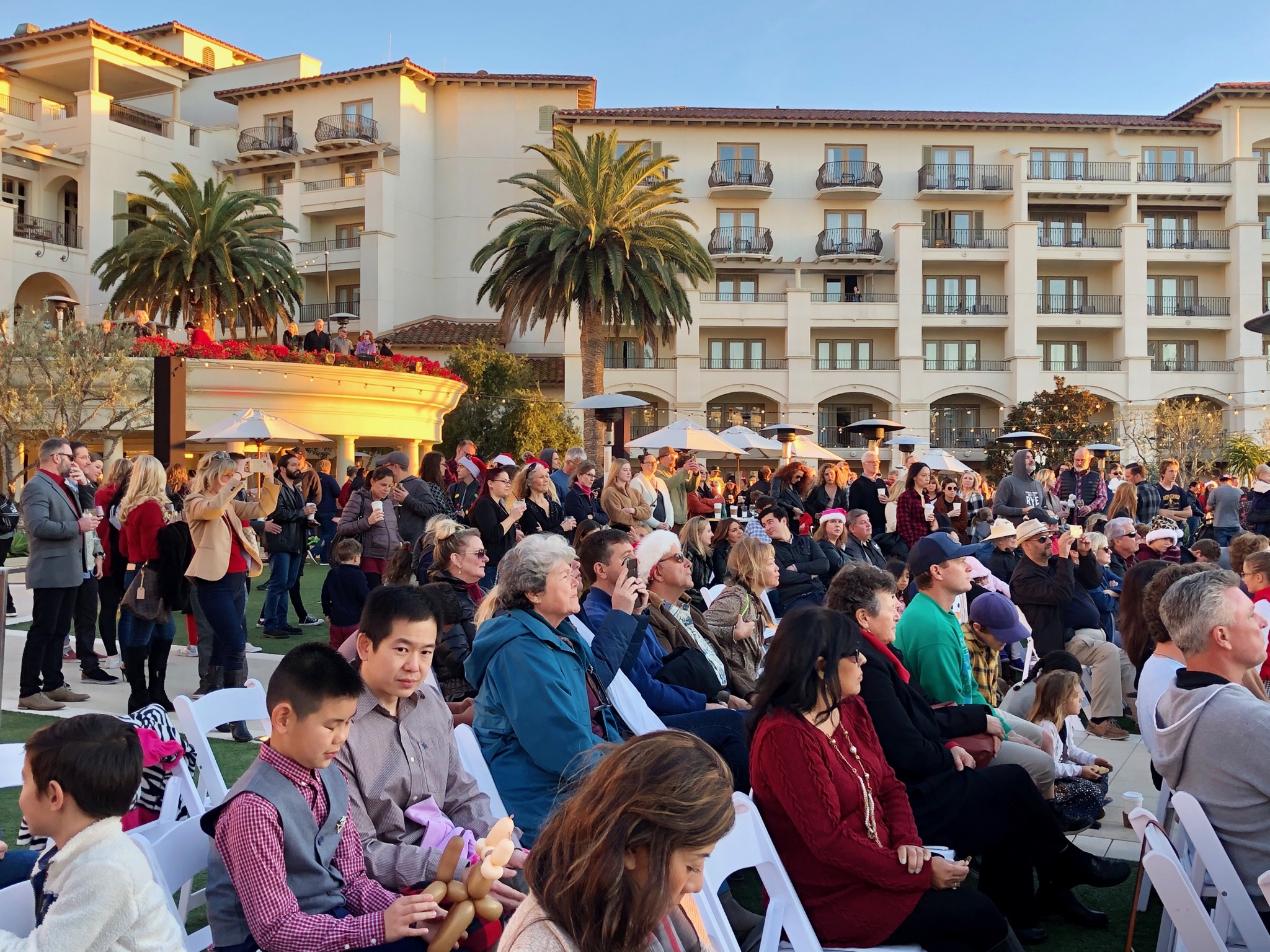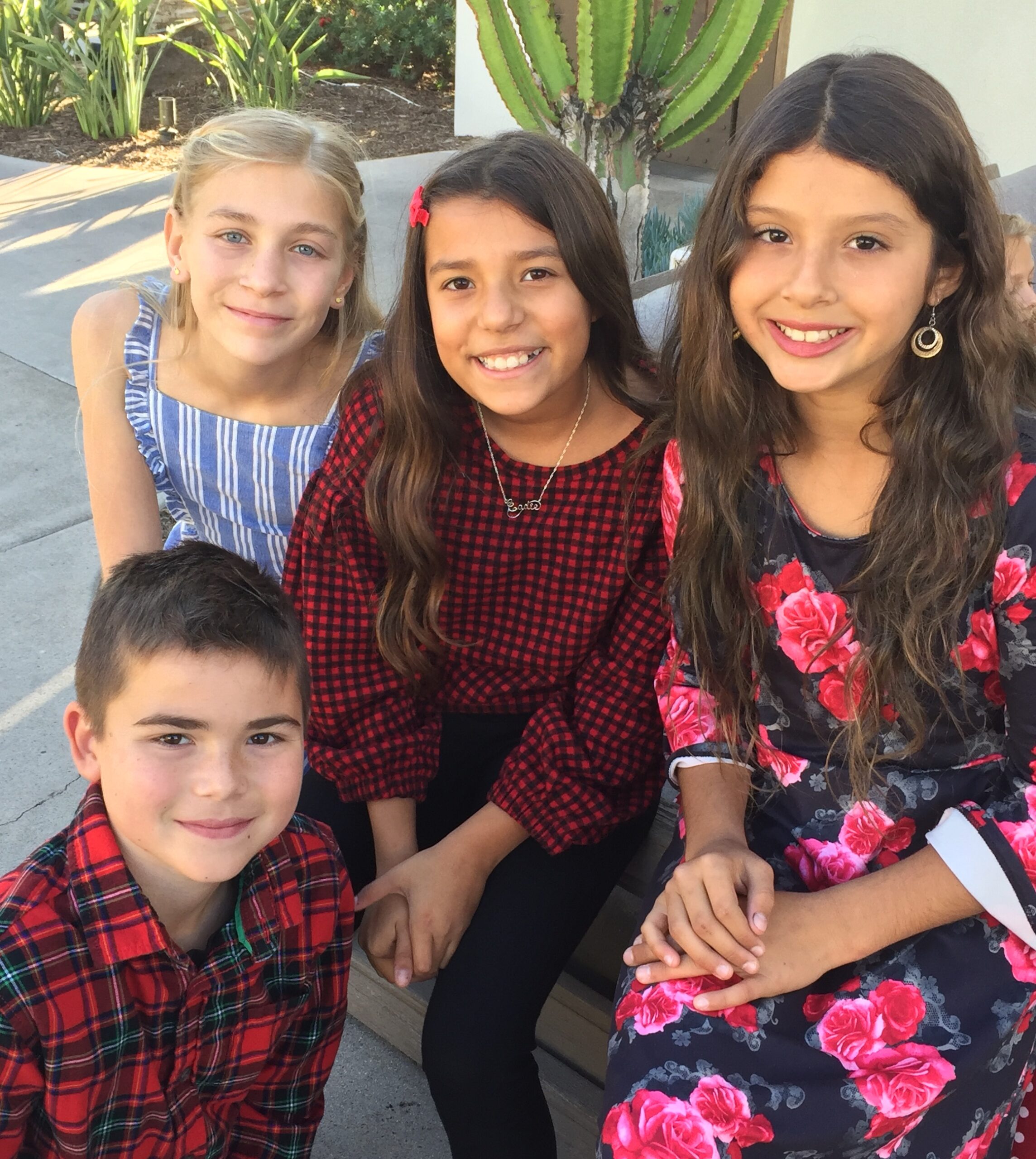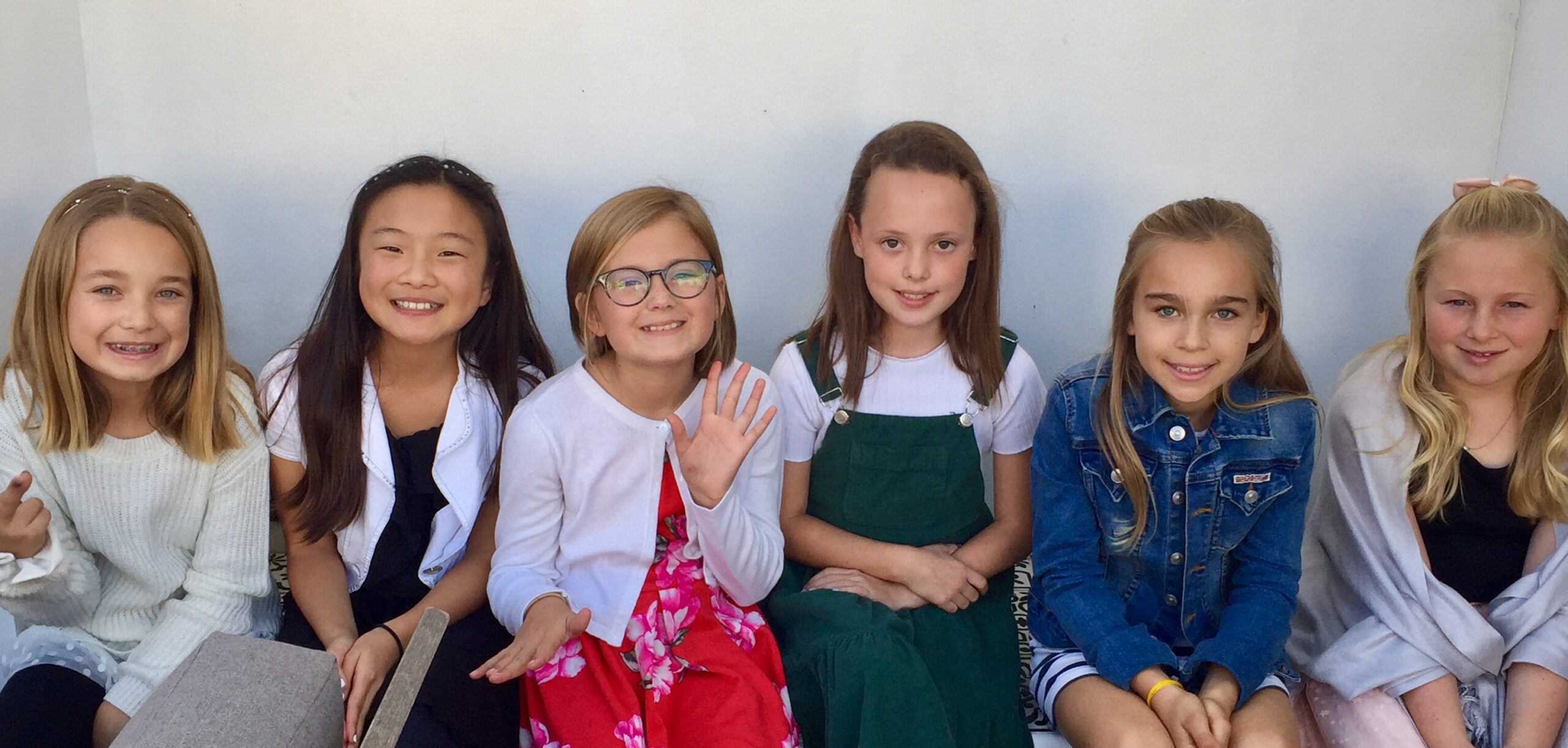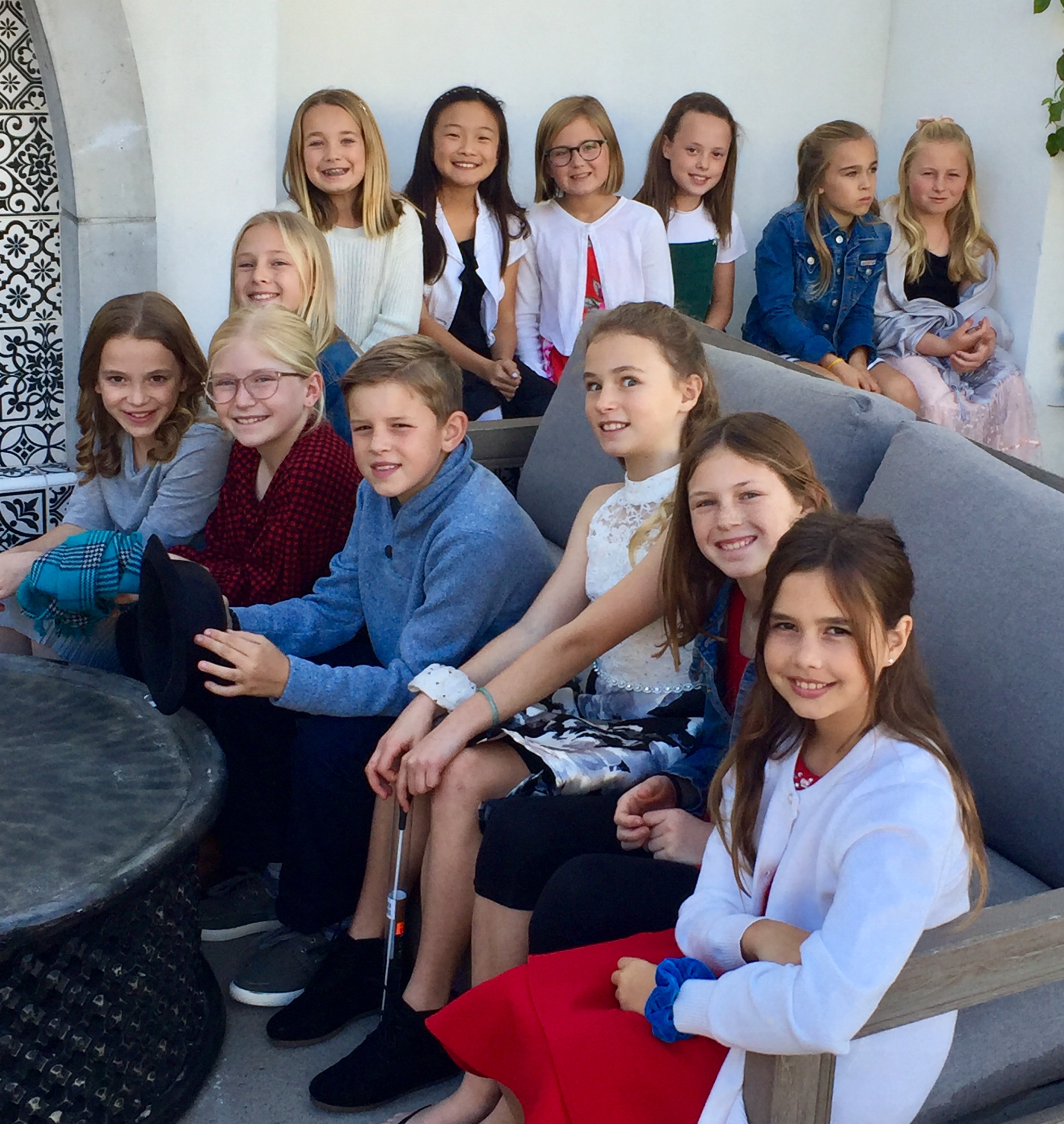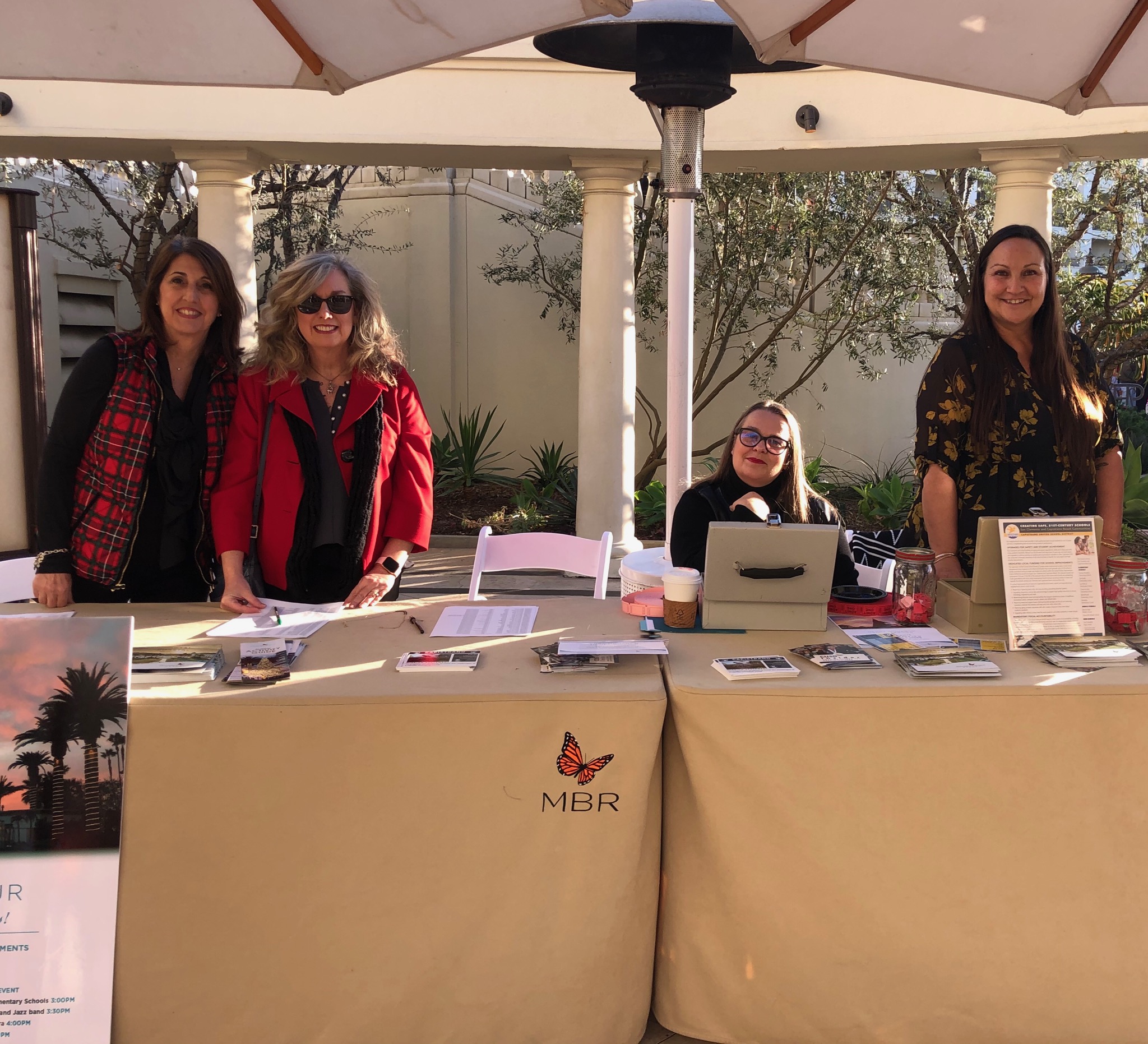 After the night of carols, Visca returned to the stage and welcomed KTLA's on-air personality Henry DeCarlo, who counted down the seconds in anticipation for the tree lighting ceremony.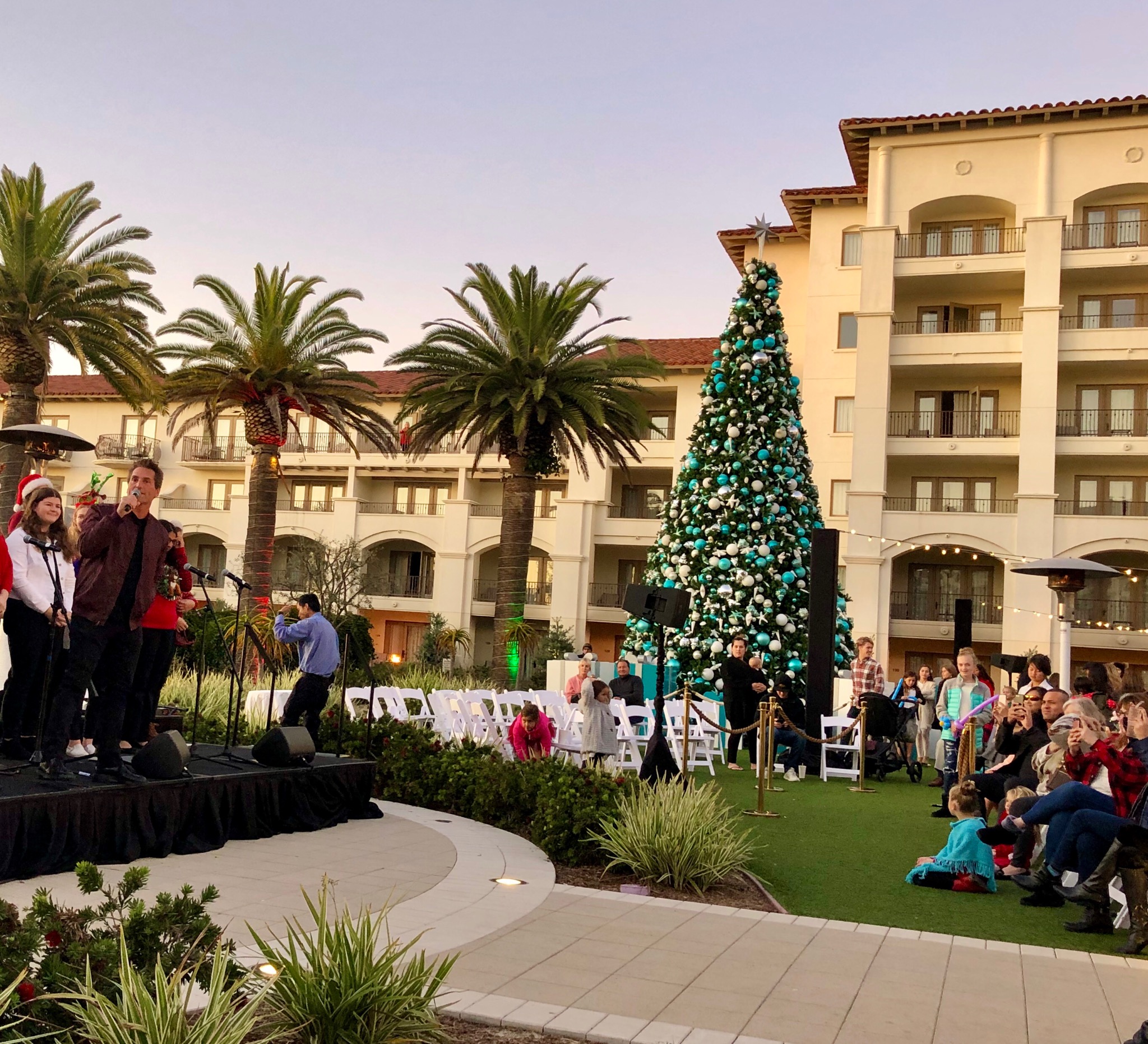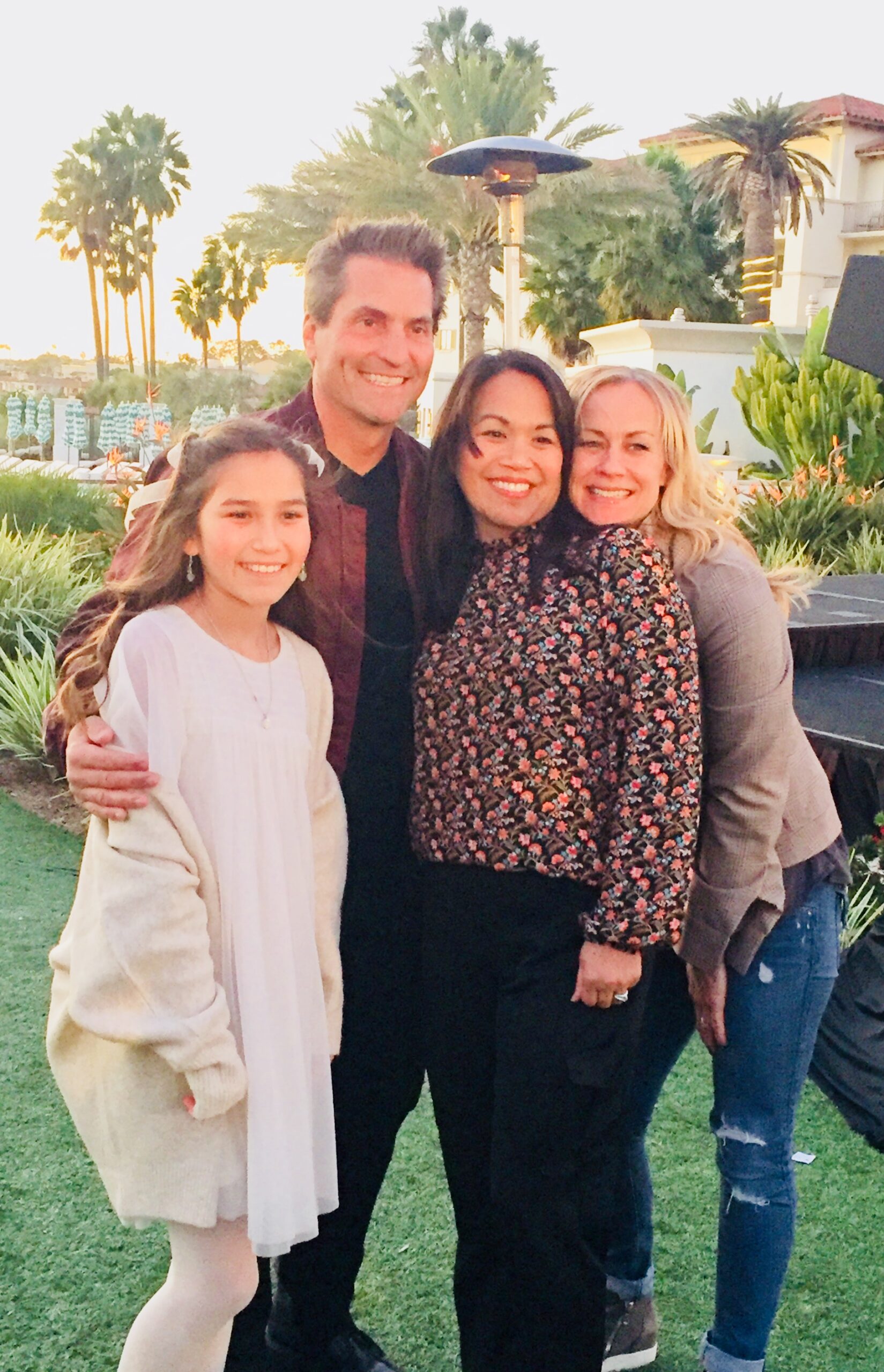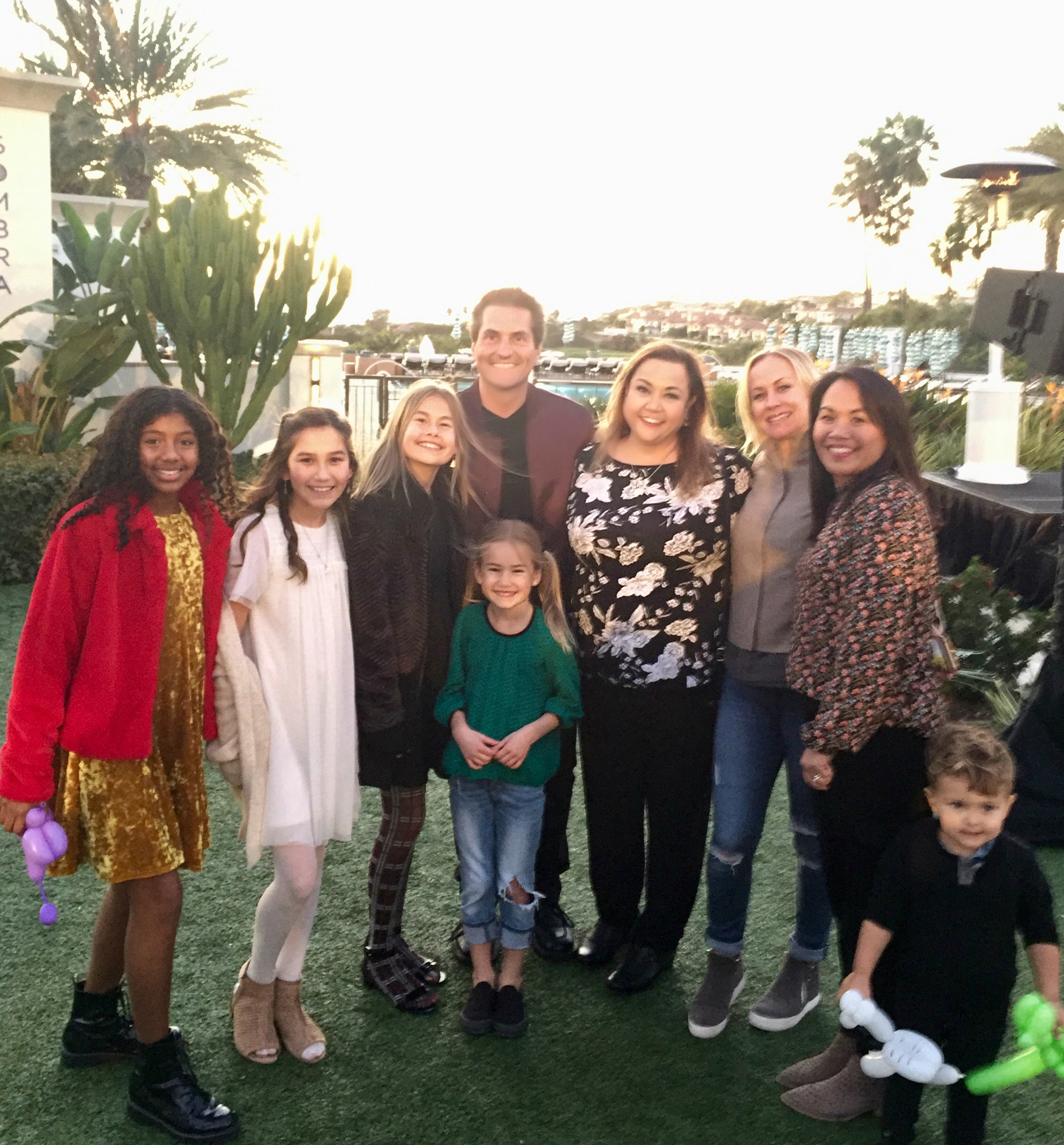 Children, families and friends cheered as the tree illuminated the evening.