SPANISH VERSION
By Lou Ponsi
Tesoro High School's beach volleyball players have a new at-home advantage — sand volleyball courts at the Las Flores campus.
The district held an official dedication and ribbon-cutting ceremony on May 13, which was attended by Capistrano Unified School District Superintendent Kirsten Vital Brulte, members of the board of trustees, Tesoro principal Ken Ezratty, coaches and players.
Though the sport of beach volleyball goes back decades, beach volleyball gained legitimacy when the Association of Volleyball Professionals, commonly known as the AVP, launched its first men's tour in 1985. About a year later, organized women's beach volleyball came onto the scene.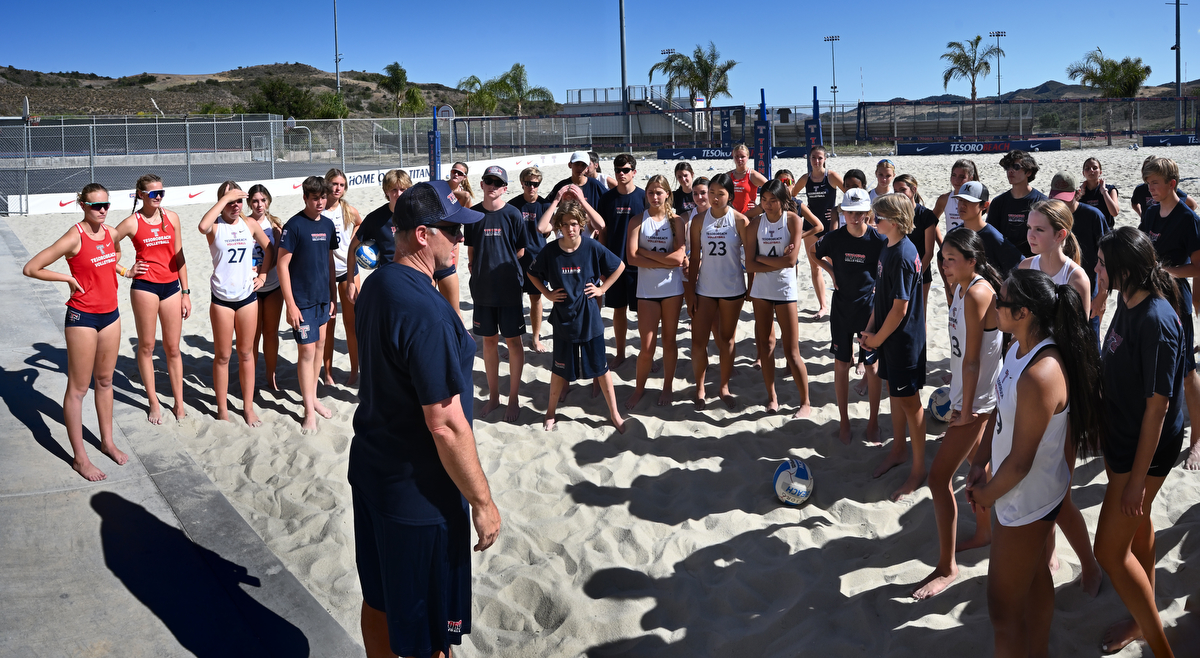 As the sport continued to grow, a major milestone was reached in 2012 when the NCAA sanctioned women's beach volleyball as an official college sport.
Tesoro Volleyball Coach Rich Polk foresaw the sport's continued growth, and in 2016, Tesoro and its volleyball boosters announced the building of sand courts on campus school. Boosters raised the bulk of the $350,000 for the facility, which features four courts, measures 172 by 90 feet, and is located off the upper side of the football stadium.
While Tesoro's courts were only dedicated recently, the Titans were playing on their home sand in the spring, when girls beach volleyball played its first season as an official sport in the CIF Southern Section.
"Once women's college started (beach volleyball) and it became an official college sport, then that is what just triggered everything," Polk said. "It's growing (in the NCAA) … and that is just going to trickle down to this level so we are excited about it."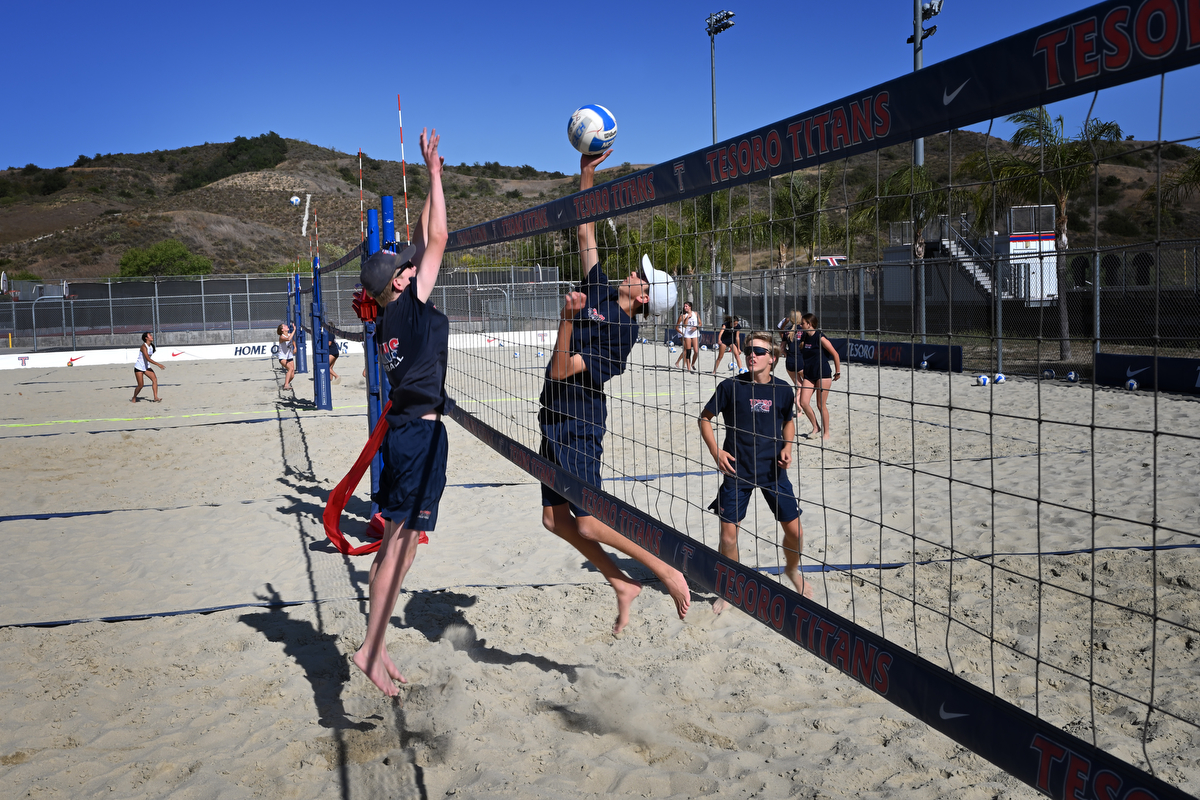 Having a home court is paying off for the Titans.
In April, seniors Ava Anderson and Ellie Hanson won the first ever South Coast League pairs championship at the Great Park in Irvine. Anderson has also accepted a scholarship to play beach volleyball at Boise State University.
If beach volleyball continues expanding at the high school level, Polk is optimistic that other CUSD schools will build sand courts on their campuses.
"That was the goal," Polk said at the league championships, "to try and get this going throughout the district and hopefully within a very short period of time, all the schools have facilities and it will really be rolling at that point."