SPANISH VERSION
By Greg Mellen
When Principal Brittany Casey took the reins this year at Union High in San Juan Capistrano she knew she was stepping into a pretty big shadow.
But this was where she wanted to be.
"I never assumed this position would open here," said Casey, who had a long tenure as an assistant principal at Dana Hills High School. "It was a dream come true to have the opportunity to come here."
Union High, formerly Serra High, is the continuation school for the district, where Casey's predecessor, Meg Ervais, built a sterling reputation for the school.
As for the Casey era, so far, so good.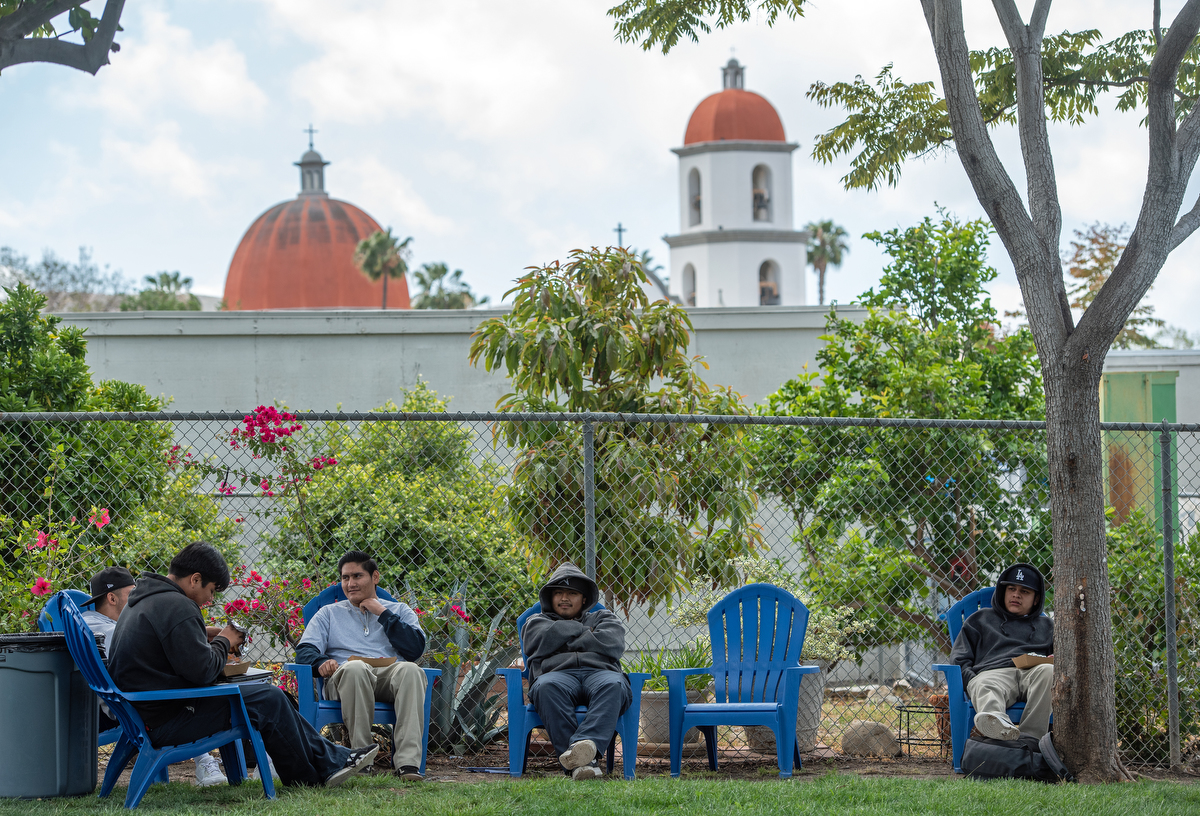 In February, for the first time since 2019, Union was selected as one of 36 schools in the state to be designated as a Model Continuation High School. There are 430 continuation high schools in the state with more than 78,000 students.
In a letter to the schools, State Superintendent of Public Instruction Tony Thurmond wrote, "These model schools provide invaluable resources and academic opportunities to our high-needs students, who often are dealing with difficult life events. Students reap the benefits of social and emotional learning, mentorship programs, student wellness, and restorative justice practices, among other exemplary methods.'
Although continuation schools are often stigmatized as the last way station for the school system's failures, it is an unfair characterization of Casey and her staff.
Casey is a big proponent and advocate for students who often just need the right guidance and support to succeed, which explains why she was so eager for the opportunity.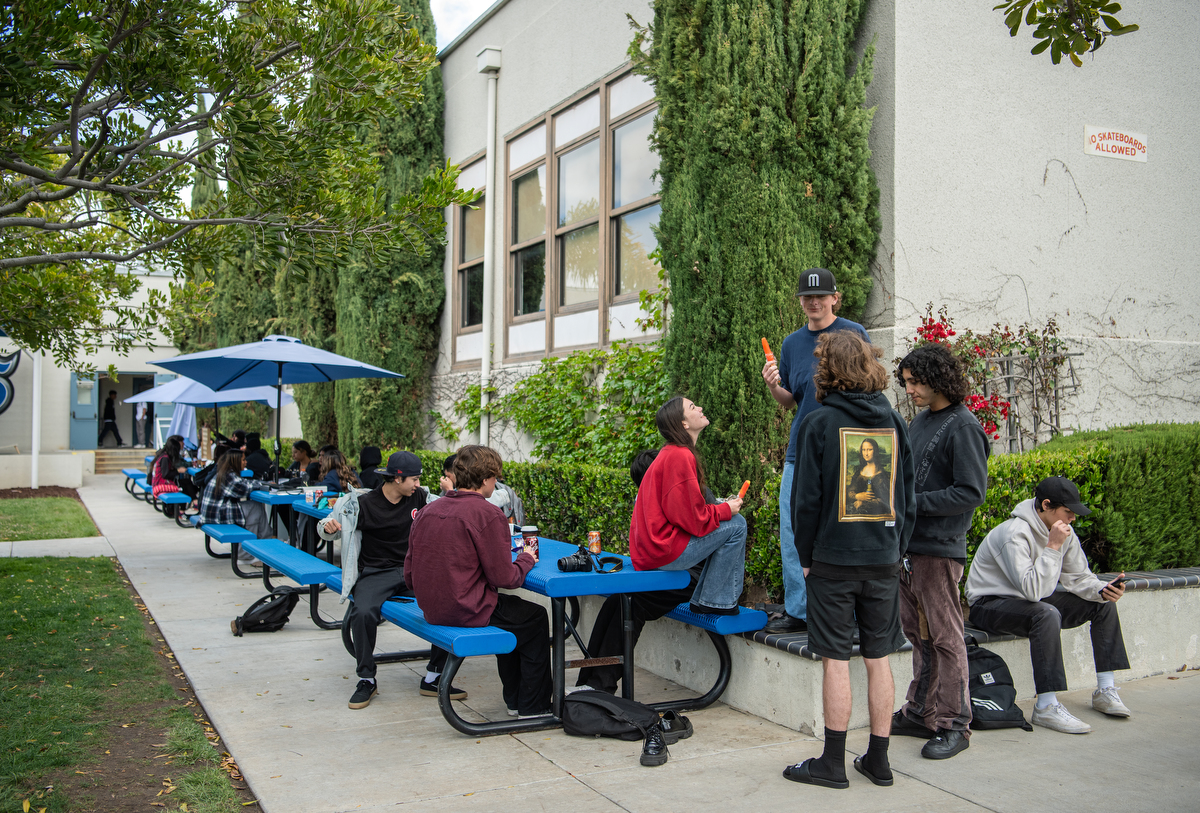 Small but mighty
While an assistant principal at Dana Hills High, Casey said, "I sent a lot of students here —excitedly sent them," to give them the chances they deserve.
"We are the little school with a big heart," Casey said of Union and its 150 students.
According to Casey, most students "are here strictly for credit recovery."
Of those, some return to their "home" schools to complete their requirements, while others stay on and graduate from Union.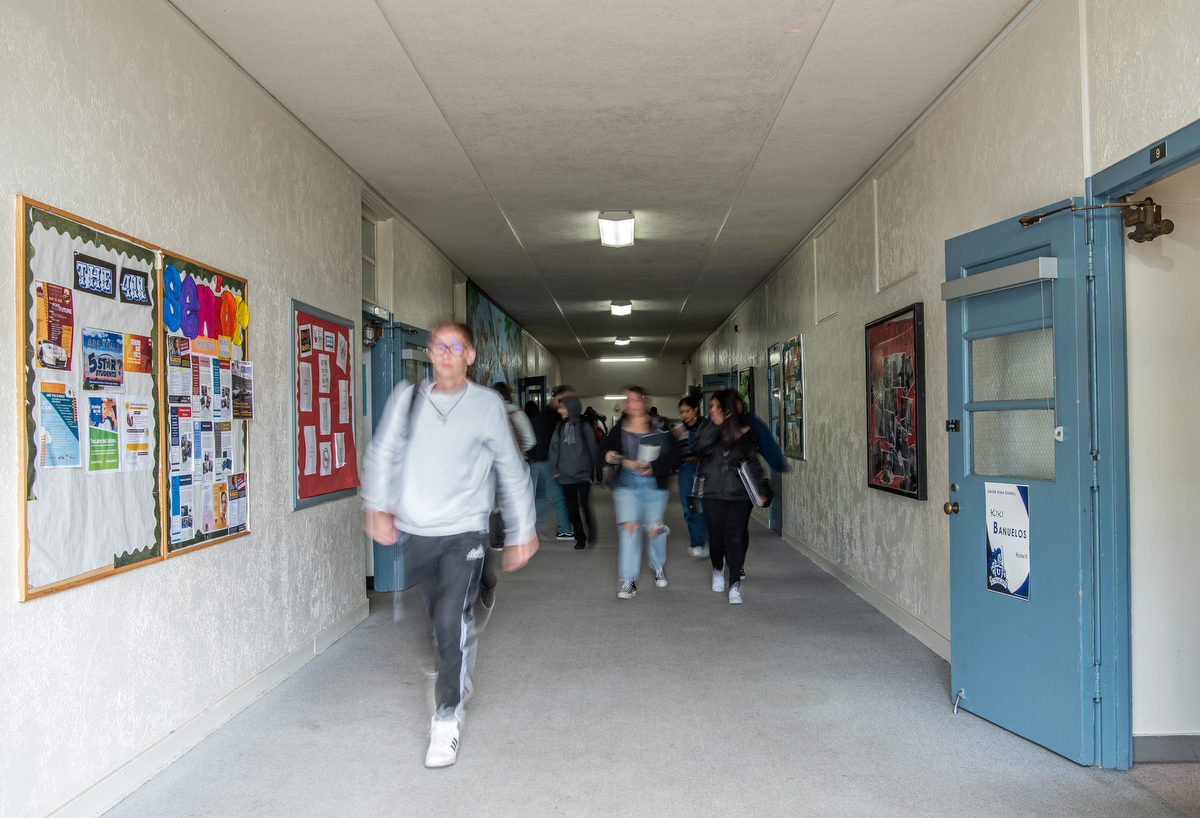 The Department of Education lays out requirements for the number of hours and classes students need to graduate, but gives continuation schools some latitude in getting the students there.
In general, Casey said, the students at Union struggled with attendance for a variety of reasons spanning from outside jobs to family obligations to stress, anxiety and social problems.
"Some were overwhelmed and the return from COVID stressed them out," she said.
Casey said the goal of the school is "making every student feel they have worth and a journey worth fighting for and exploring."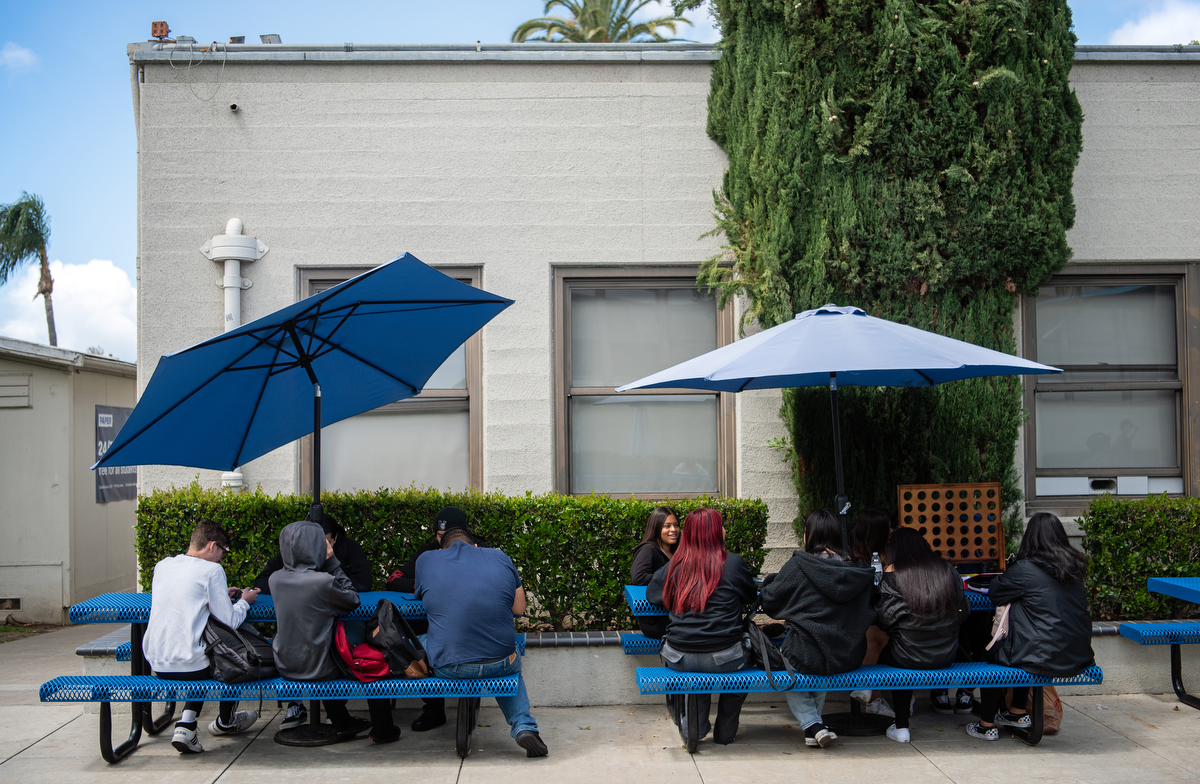 Not a small feat
Gaining Model recognition is no minor undertaking. In addition to a series of applications, interviews are conducted with staff, students, and community members. After all that, state education officials conduct in-person visits.
"It was a big process," Casey said.
However, far from being onerous, she said, "It was so fun to have visits from outsiders. They saw what we're doing."
The key, Casey says, is compassion and making personal connections, attributes that can be challenging in schools with 3,000 students. According to Casey this often left the students feeling disconnected and lost.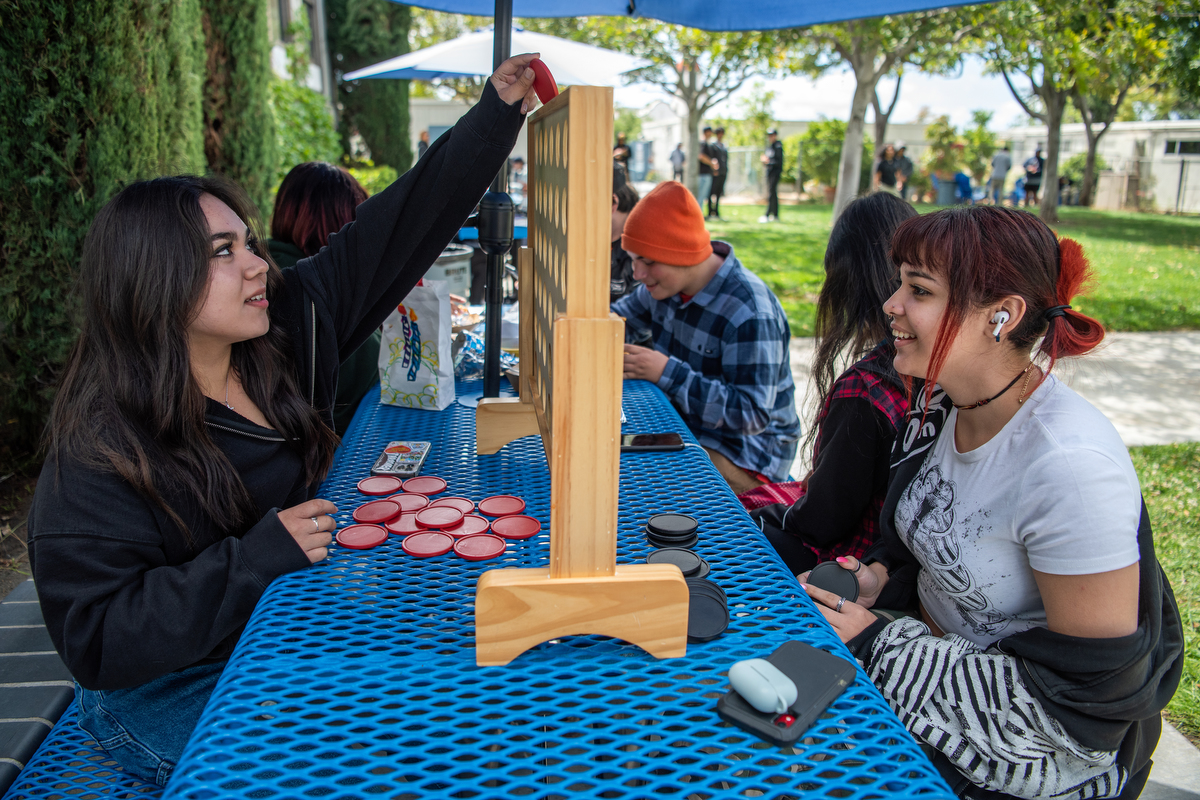 One student's story that she said is fairly common: A boy "found the wrong crowd, was unmotivated, and made poor choices," she said. "School was the last thing he was interested in doing."
Casey said success didn't come immediately as the boy kept "falling into the same patterns."
But with patience, compassion, and encouragement to "try just a little harder," the boy eventually came around. Once he saw he could succeed, it made all the difference.
"Mom called and said because success is happening, he's a different kid," Casey said. "It's changed the entire family for the better. Now he's on schedule to graduate early."
Geared for success
"Students feel connected to the staff here," Casey said. "Many for the first time in their careers feel they'll be successful."
Teachers strive to learn students' stories, their passions, and what makes them tick, Casey says.
"Teachers go above and beyond to make connections," she said.
Unlike traditional high schools that operate on semesters, Union operates on a quarter system, which allows students to pile up credits quickly. The school also runs on a shorter daily schedule.
"The students' stories are so motivating," Casey said. "It's a magical, wonderful place."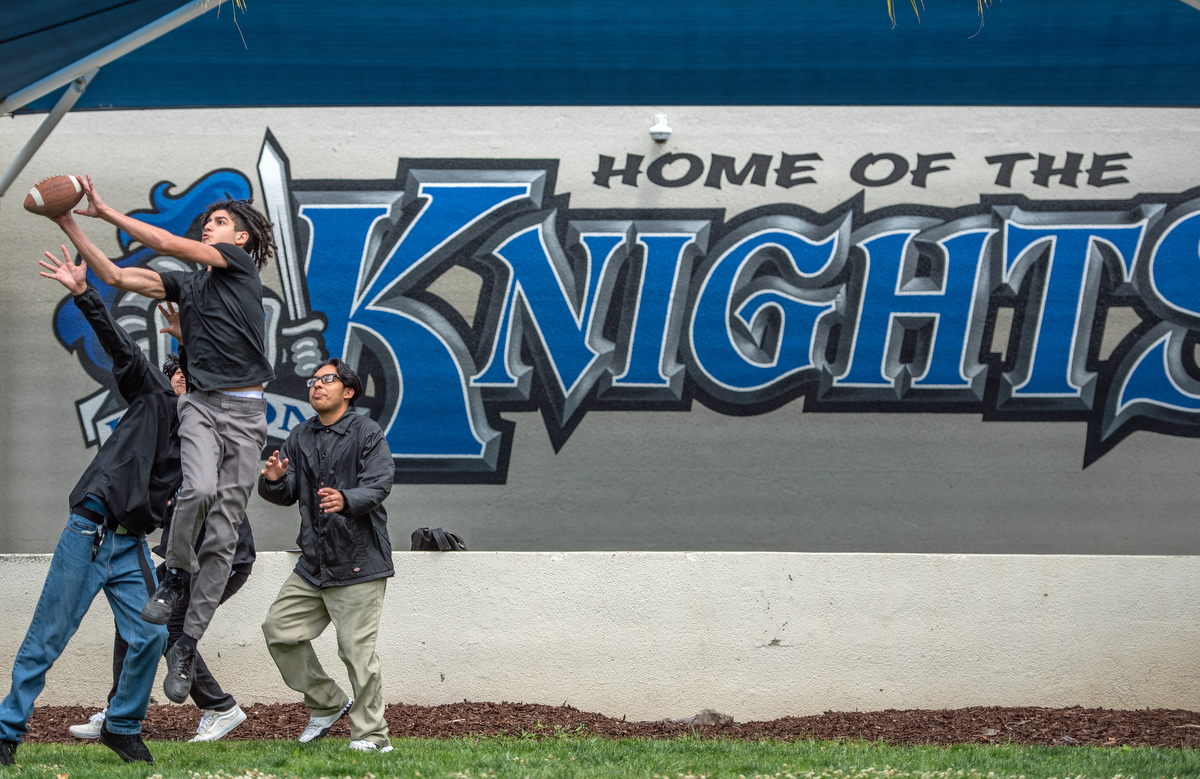 Among the elective courses offered are music, culminating in performances for the school, as well as culinary and visual arts. Students are also allowed to take part in certain after-school activities at the larger schools in the district.
Each quarter, the school holds graduations during which teachers will often share the success story of each graduate. At the end of the school year, there is a larger traditional graduation with caps and gowns and full regalia.
Also popular at Union are an array of school activities. The Associated School Body organization stages weekly events. There is also ping pong, which can be played informally or competitively.
The school has the Union Market, where students can cash in points earned for positive behavior for assorted treats and swag.
Casey says the school has a 100 percent graduation rate, with many students advancing to community colleges and trade schools.
In the school's Career Connect class, students learn all about college eligibility and the Free Application for Federal Student Aid (FAFSA) process.
Casey likes to say there is a certain vibe that permeates the school.
"When you walk in, you feel it instantly what we're trying to express," Casey said.
Read more: