Two Bridges Community Day High School students and 98 Serra High School students celebrated with family and friends Thursday, June 6 during a graduation ceremony in the courtyard of Serra High School in San Juan Capistrano.
Students graduating from these two schools have overcome major life challenges to make their way to graduation, school staff said, including becoming parents as teenagers, losing family members, persevering through homelessness, and more.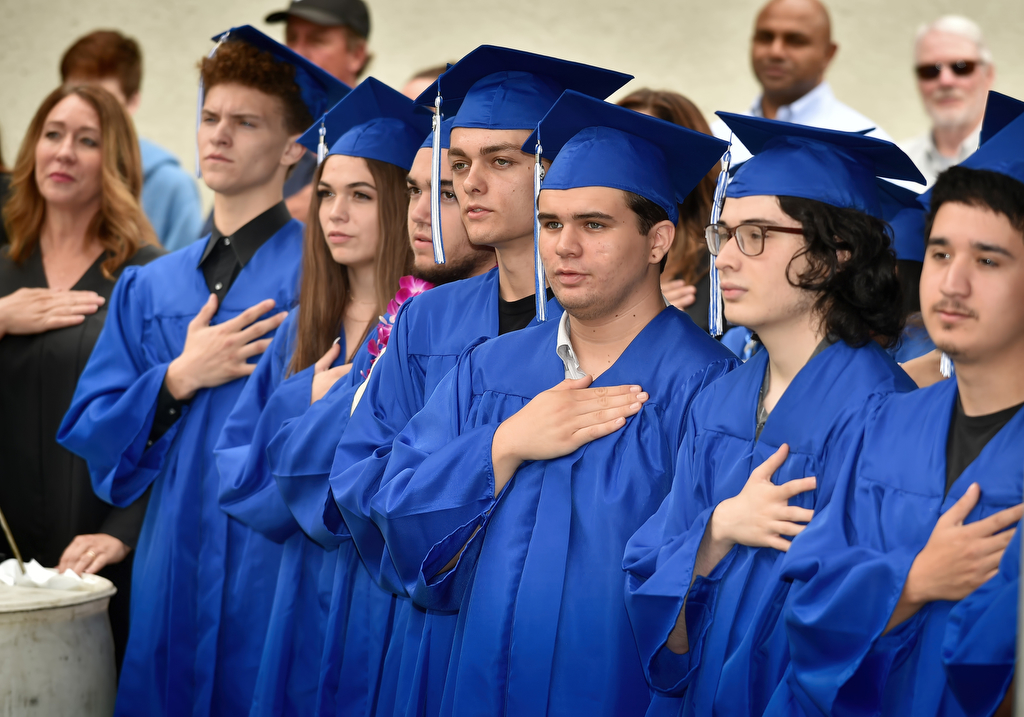 For some students, Serra High School Principal Meg Ervais said, Serra might be their sixth or seventh high school, and they never gave up.
One student, Ervais said, has "lived in four counties as part of the foster care system, and not only graduated but graduated early and received a scholarship. Everyone has a unique story that makes this day so momentous."
"We all had our ups and downs in this chapter of our life, but we still made it to the stage," said commencement speaker Abigail Ortega Hernandez, who plans to join the U.S. Army. "We all should be proud that we are here to commemorate this great achievement. Sometimes we may have had thoughts that told us we wouldn't make it but we did it and we fought through all of it. This school helped me see that I can do anything as long as I don't give up."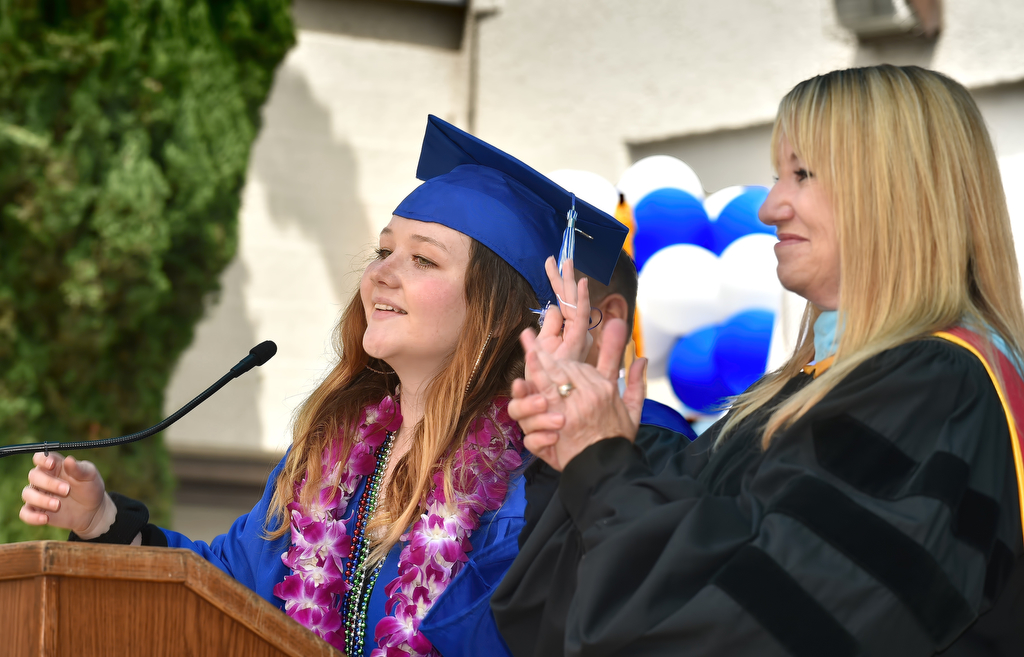 The school heard commencement speeches from Ortega Hernandez and Yezenia Huertas, as well as Ervais and Bridges/CLASS Principal Clint Collins. Serra High student Joseph Carney, who plans to join the U.S. Navy in August, led the Pledge of Allegiance.
"Serra High School is a small school with a big heart," Ortega Hernandez said. "No matter what, all teachers encourage us to keep going."
Capistrano Unified Board President Gila Jones, Board Trustees Martha McNicholas and Amy Hanacek, Superintendent Kirsten M. Vital, Associate Superintendent of Education Services Dr. Susan Holliday, Alternative Education and Curriculum and Instruction Assistant Superintendent Josh Hill, and Capistrano Unified Education Association President Joy Schnapper were on hand to present diplomas and congratulate the students.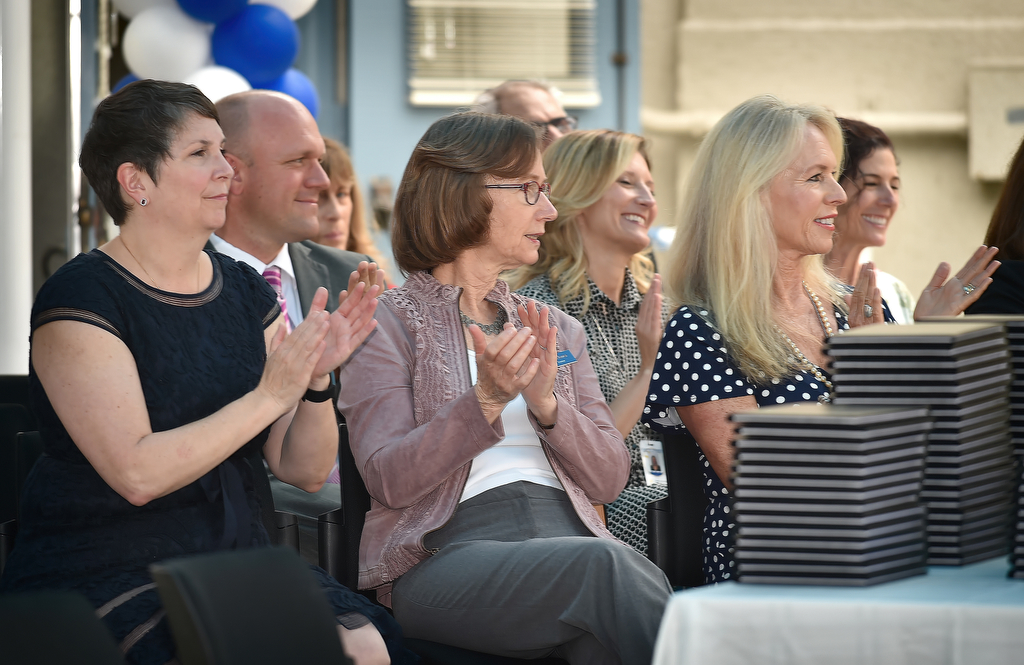 "These students have overcome a lot of hurdles and challenges to get to this point, and have not given up, and represent today the perseverance that it takes to get through when things haven't been easy," Ervais said. "It's a very special day because they've accomplished their goals and they've done an amazing job given their life circumstances."
Many received scholarships toward their college tuition. Sabrina Delaney, who attended three other high schools before joining Serra and achieving straight A grades, received the Ad Astra Per Aspera scholarship, which is awarded to a student who finds success through difficulties. She was presented the award by retired Serra Principal Richard Bellante.
Jesus Magana Adame received a scholarship from Josh Hill, representing the Capistrano Unified Management Association. Gilma Membreno received $1,000 toward the first year of college, presented by Sue Kelly of the San Clemente Ocean Festival. Keoni Cole was awarded a $500 scholarship from the San Clemente Dons.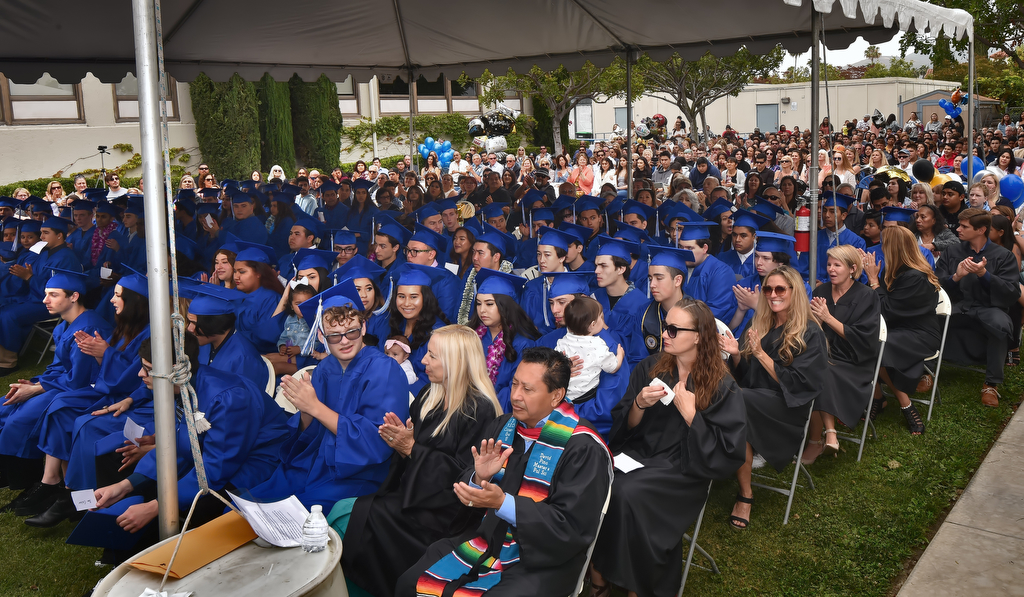 Serra Counselor Shannon Halbert presented Justin Aybar with the San Juan Capistrano Rotary scholarship. Dolores Ramirez received the Schools First Credit Union scholarship.
Serra High School awarded scholarships to outstanding students Britney Nevarez, Theresa Rodriguez, Angel Gomez, Sabrina Atta, and Abigail Ortega Hernandez.
"They work really hard for this," Ervais said. "This is a great honor."
The Make America Kind scholarship was presented by Serra teacher David Pino to Ruth Labra, who works with her church and the Red Cross to install fire alarms in low-income homes, collects toys for orphans in Cambodia, and leads Bible studies for women in abusive relationships.
The Simon Youth Foundation at the Shops at Mission Viejo awarded $8,000 scholarships to Christian Alvarez and Aubriela Florentino.
"This is an important step in the journey of our lives, one that should be recognized for its immense signification," Yezenia Huertas said in her commencement speech. "It is an act not only of personal commitment but also one of pride. We all worked hard to get to this day, and our work did not go to waste."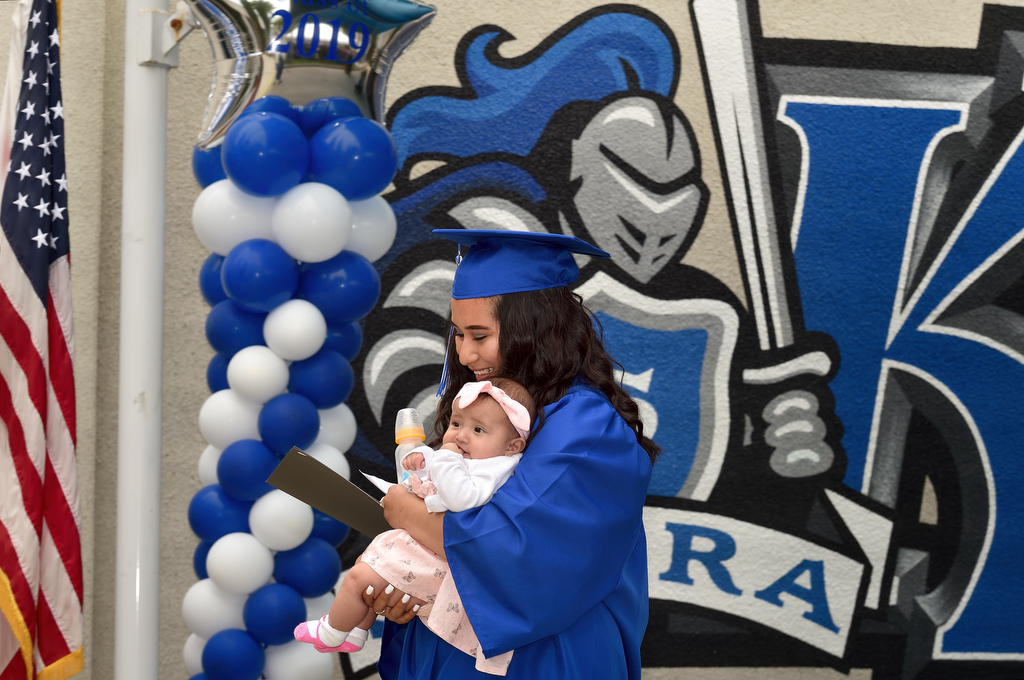 For more graduation coverage, visit CUSDInsider.org.