By Cathi Douglas
Three Capistrano Unified School District siblings own and operate a growing international nonprofit learning organization designed to provide educational opportunities and wellness support to their peers.
KARMANT Learning, founded by Rishabh Bhavani with siblings Raaghav Bhavani and Namrataa Bhavani, is named for the Sanskrit word for 'factory,' relating to the organization helping youth to 'manufacture' their best selves.
The Bhavanis established KARMANT Learning to address the burgeoning rates of depression and suicide among young people, statistics that prove youth need fitness and nutrition advice, and the isolation wrought by the worldwide COVID-19 pandemic.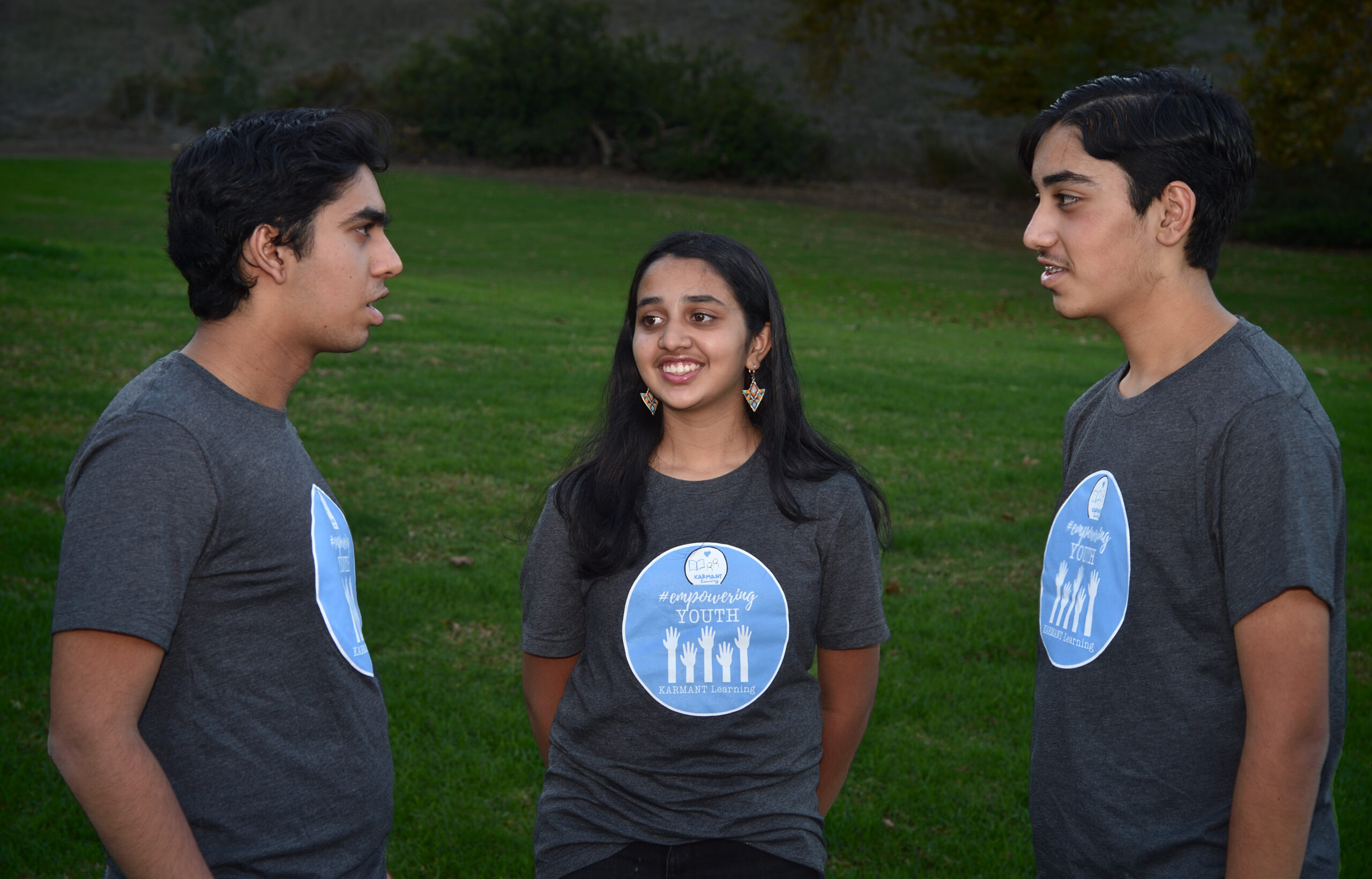 Rishabh, a junior at Aliso Niguel High School, estimates that the program reaches more than 100 young people with a number of web-based programs, including a tutoring video, a buddy support system, online workshops, blogs, and inspirational videos, as well as two magazines aimed at different age groups. KARMANT Learning also offers social media communications and support.
A self-produced YouTube video explains the goals of the organization, as well as the motivations of its three founders. Other information is available on the organization's website, karmantlearning.org, and on its YouTube channel.
Raaghav Bhavani, a freshman at Aliso Niguel and Rishabh's younger brother, says KARMANT aims to teach young people the five pillars of good health: physical, intellectual, emotional, social, and mental.
"If kids balance these pillars, it will lead to their future success and happiness," Raaghav says.
The brothers are joined by their sixth-grade sister, Namrataa Bhavani, a student at Don Juan Avila Middle School. Namrataa says the two-year-old organization tries to reach youth all over the world.
"We started locally," she notes, "and now we have regional directors running virtual programs internationally."
KARMANT Learning presently has regional directors in the United States (in California, Missouri, Texas, New Jersey, and Florida), Canada, Egypt, and India.
"We started by just reaching out to people we knew," Raaghav explains. "They were interested in meeting to hear about our goals and ideas, and we built on those members. We have grown since by word of mouth and are looking to expand."
"Our main goal is to reach as many kids as possible," Raaghav says.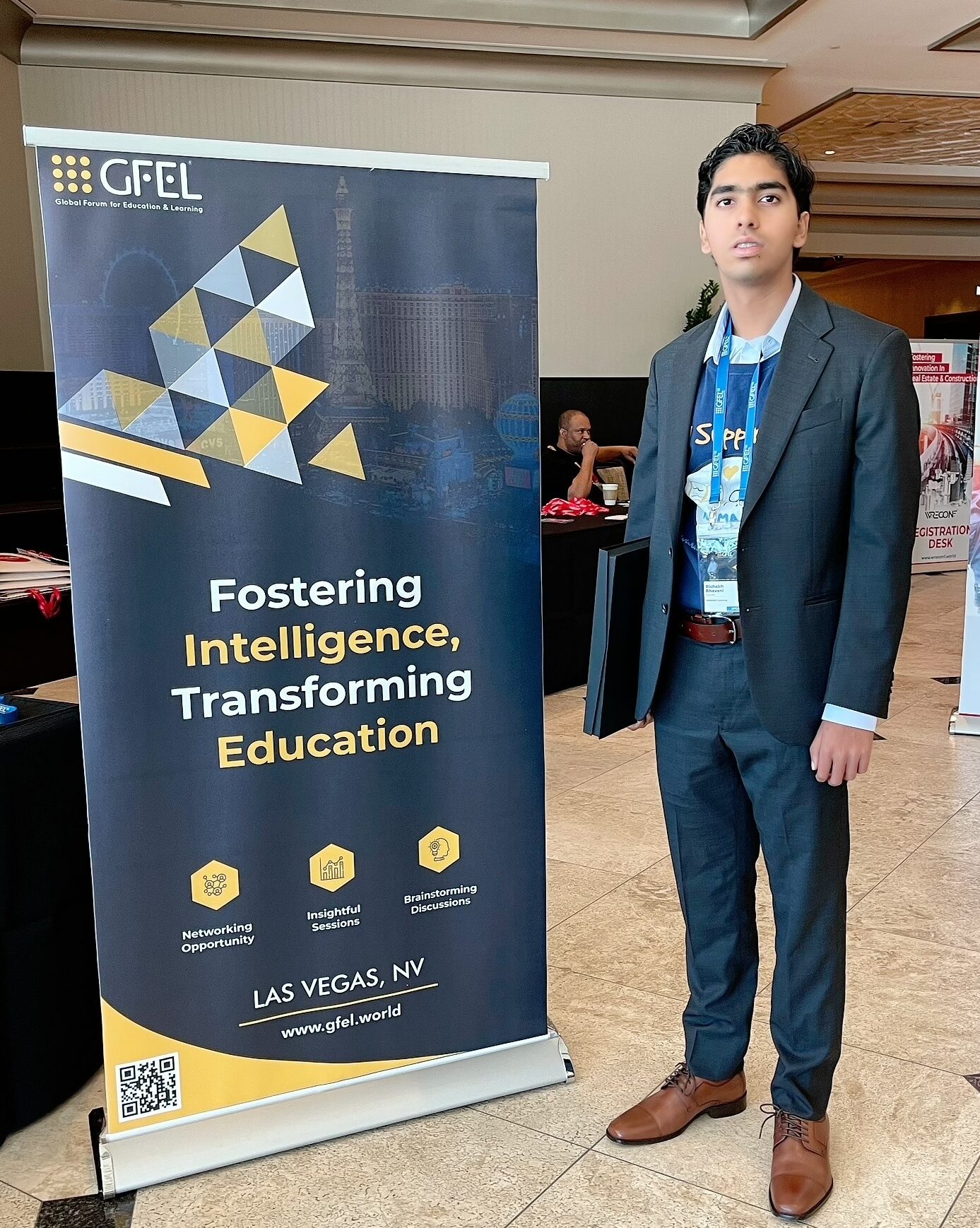 All three siblings, who live in Aliso Viejo, want to attend college and become entrepreneurs and founders of their own businesses.
"We feel privileged to do this," Raaghav says. "We are happy to have lots of supporters."
Rishabh was a keynote speaker at the three-day June 2021 Global Forum for Education and Learning held at the MGM Grand Hotel in Las Vegas, and received the organization's Excellence in Education Award. The award "recognizes remarkable achievers from the education industry who are noteworthy for their contributions."
His topic was "Balanced Human Development at an Early Age."
KARMANT Learning's founders are pleased their efforts were recognized on a global platform.
"What we are believing in and working so hard towards was validated," their website notes. "Attending this conference gave us the right exposure to spread our mission."
Namrataa says KARMANT Learning's growth makes her happy.
"I know that somewhere in the world, others are watching our videos and getting help from them," she said.
The siblings say they want to expand the organization in the future.
"We want to make a difference and help others in a positive way," Raaghav says.