By Lou Ponsi
Orange County Sheriff's Deputy Lindsey Rodgers starts a typical workday at 5:30 a.m. with a briefing at the San Clemente Police Services substation. By 7:45 a.m., Rodgers is on campus at San Clemente High School.
When the bell rings and the students are in class, she begins her routine.
Rodgers may need to call a parent or to visit students' homes to find out why they haven't been to school, or she may meet with school administrators to discuss a particular issue.
As a school resource officer (SRO) for the Capistrano Unified School District, Rodgers is responsible for public safety at San Clemente High School, three middle schools and six elementary schools in San Clemente. She also serves four private schools in the city.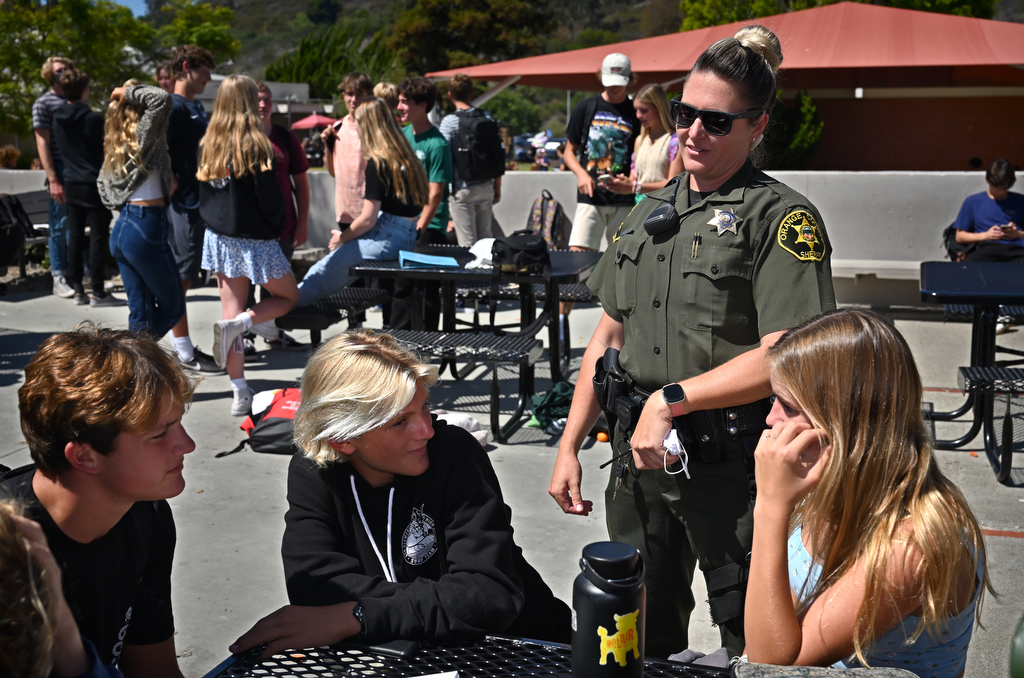 Rodgers loves her job.
"This is kind of like my bread and butter now," Rodgers said. "It's been a good time and I'm not looking to go anywhere."
Her duties include not only keeping students, teachers, and administrators safe while they are on school campuses, but also looking after the well-being of students when they are not in school.
Rodgers has known many her students for years, watching them grow and mature from sixth graders to high school seniors.
"I've seen them grow into full different versions of who they were," she said.
Rodgers investigates incidents of bullying, hazing, and other illegal behavior. She counsels students, performs mental health assessments, and meets with parents.
"Sometimes that's all it takes is for a listening ear or for them to vent to you," Rodgers said of helping students who may be involved in toxic activities. "Sometimes they are having issues too."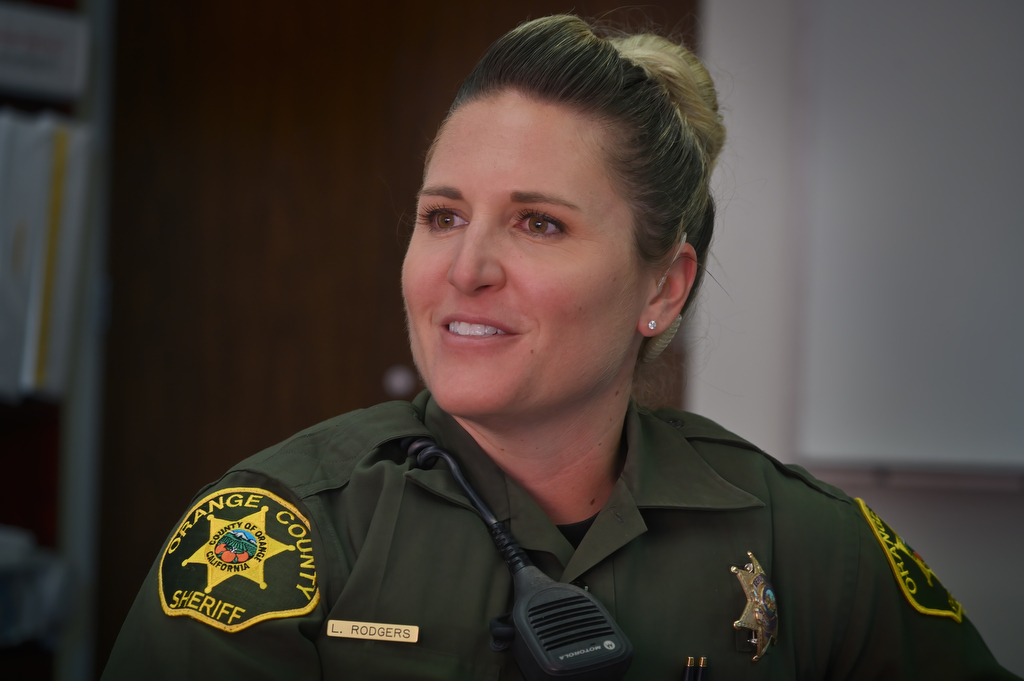 Rodgers is also the advisor for the OCSD Explorer program at San Clemente High School and helps run the Orange County District Attorney's Gang Reduction Intervention Program in four district schools.
The deputy's ability to connect with students makes her perfect for the role of an SRO, San Clemente High Principal Chris Carter said.
"The one part of the SRO program is to bridge the school and law enforcement so that we are all working together to ensure that these kids are successful," Carter said. "The sheriff is here in a positive relationship and she couldn't be a better person for the job. We are very fortunate to have her on our campus."
On working with the San Clemente administration, Rodgers said it is like being with family.
"We text each other on our days off and weekends," the deputy said. "We care about each other's personal lives as well as our professional lives."
Rodgers spent four years working in the Orange County Jail before working patrol in San Clemente for two years.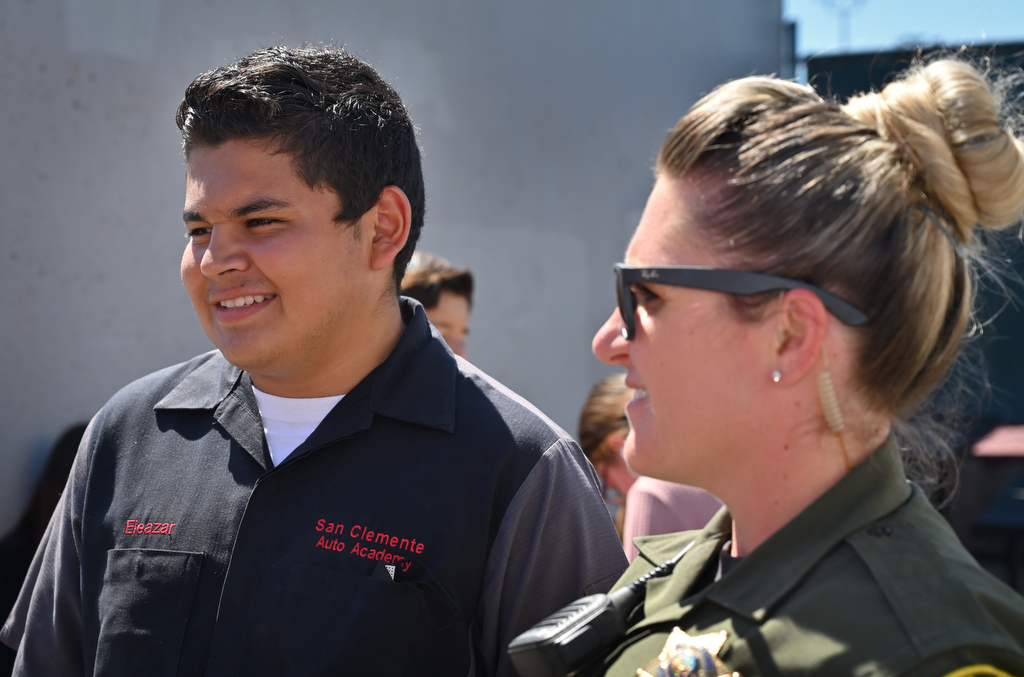 Shortly after being appointed SRO in 2019, the novel coronavirus swept the nation and instead of being on a campus with 2,900 students, there were suddenly none.
Rodgers worked remotely during the worst months of the pandemic and as the situation improved, she began to spend more time on campus.
"I'm definitely loving it," she said. "I really missed the kids being here."
During lunch period on a recent Friday afternoon, Rodgers was walking around the San Clemente High campus when she stopped to chat with group of students near the handball courts.
One of those students was 11th grader Victor Nunez, who said Rodgers, "has the greatest personality ever. I've never met a cop like her."
Senior Eleazar Hernandez, one of Rodgers' Explorers, was also among the group.
"I see Rodgers as one of my best advisors," Hernandez said. "Just talking to her makes my day."