By Lou Ponsi
With the rapidly increasing popularity of e-bikes among middle schoolers, the administration at Newhart Middle School in Mission Viejo along with Orange County Sheriff's Deputy Michael Murphy, Newhart's school resource officer, felt the time was right to provide a course on safe operation of the motorized two-wheelers.
Short for electronic bicycles, e-bikes are motorized bicycles equipped with an integrated electric motor to assist propulsion. E-bikes come in different classes and some can hit 28 miles per hour.
"For a lot of them, this is their transportation to come to school," Newhart Principal Judith Murphine said. "We're in the business of educating kids, even for things outside of the classroom. Outside of the school, we have to keep them safe to come to school."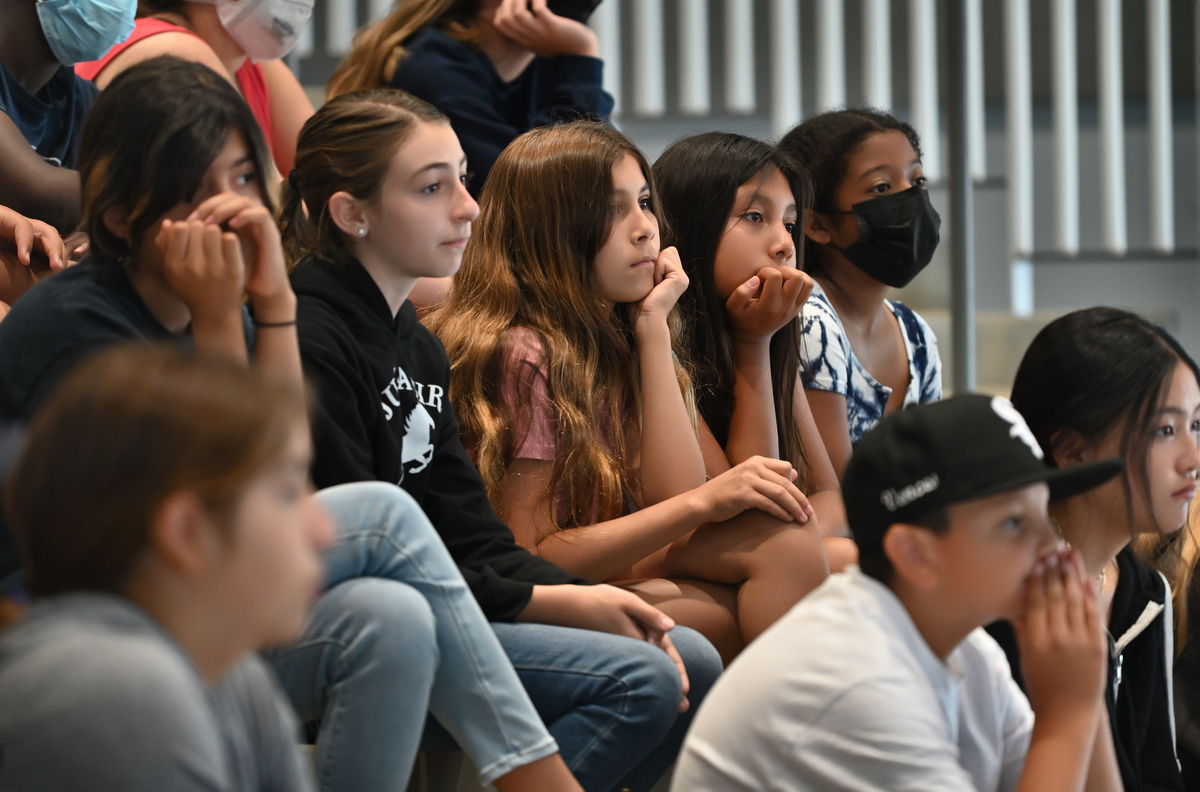 Murphy gave an hour-long presentation on May 16, 2022, to provide specifics in the three classes of e-bikes along with enforcement measures for riders who use them illegally.
"An e-bike, like any other bicycle, has to follow all the rules of the road whether you are 9 years old or 39 years old," Murphy said. "A lot of these kids have e-bikes and cannot handle how fast they go. We are just trying to educate them, to come out and show them, help them without writing a million tickets.  We want them to learn about it and hopefully act appropriately. And hopefully their parents learn about it. We hope that parents who buy their kids e-bikes know the rules."
Class 1 e-bikes provide assistance only when being pedaled and stop assisting when the bike hits 20 miles per hour (mph). Class 2 e-bikes are equipped with a throttle, which provides a boost without pedaling, and stops assisting at 20 mph.
"Twenty miles per hour in a car doesn't feel like much but when you are on bicycle, skateboard, scooter — and if you fall at 20 miles per hour it's going to hurt," Murphy said.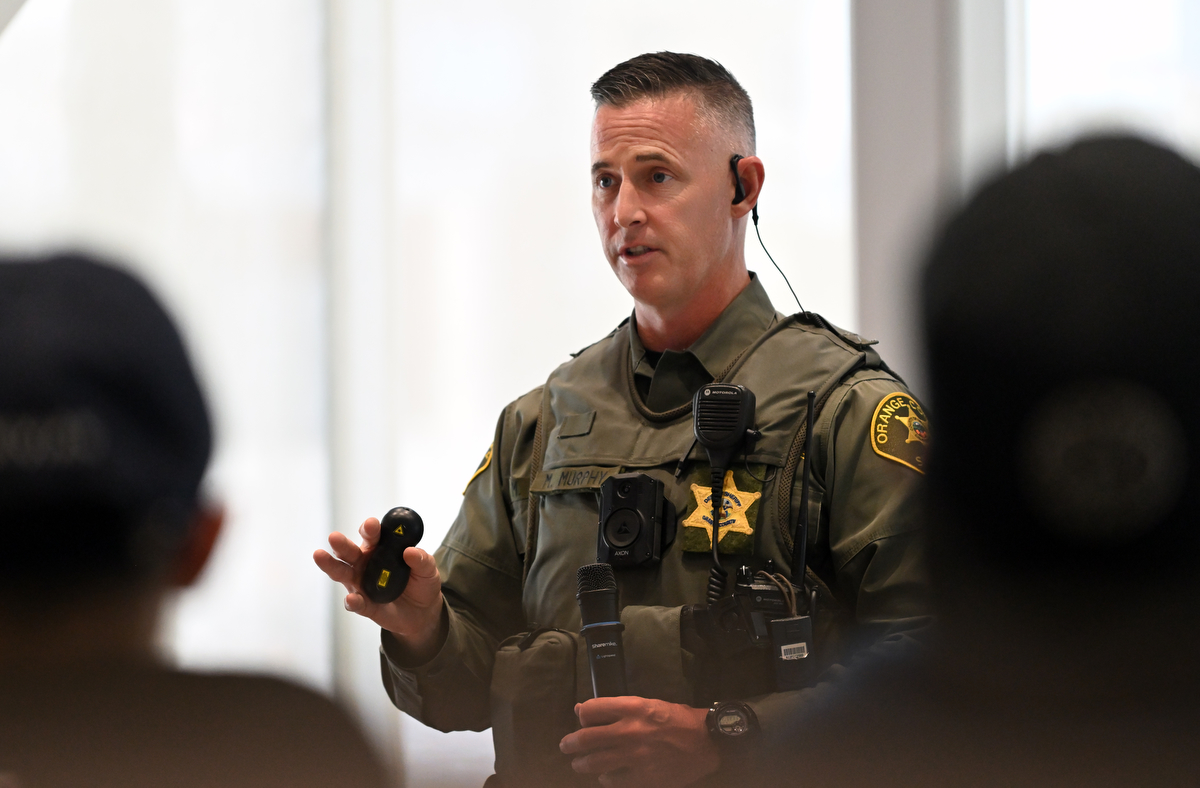 The Class 3 e-bike is equipped with a speedometer and assists until the bike reaches 28 mph. Riders must be at least 16 and have a driver's license to ride a Class 3 e-bike, Murphy said.
Students were reminded to stay off their cell phones while riding their bikes, and to only use earphones in one ear, Murphy said.
"Because how else can you hear anything that's going on?" the deputy asked.
Riders should wear light-colored clothing with reflective gear, make sure the tires have enough air and the breaks are working, Murphy said.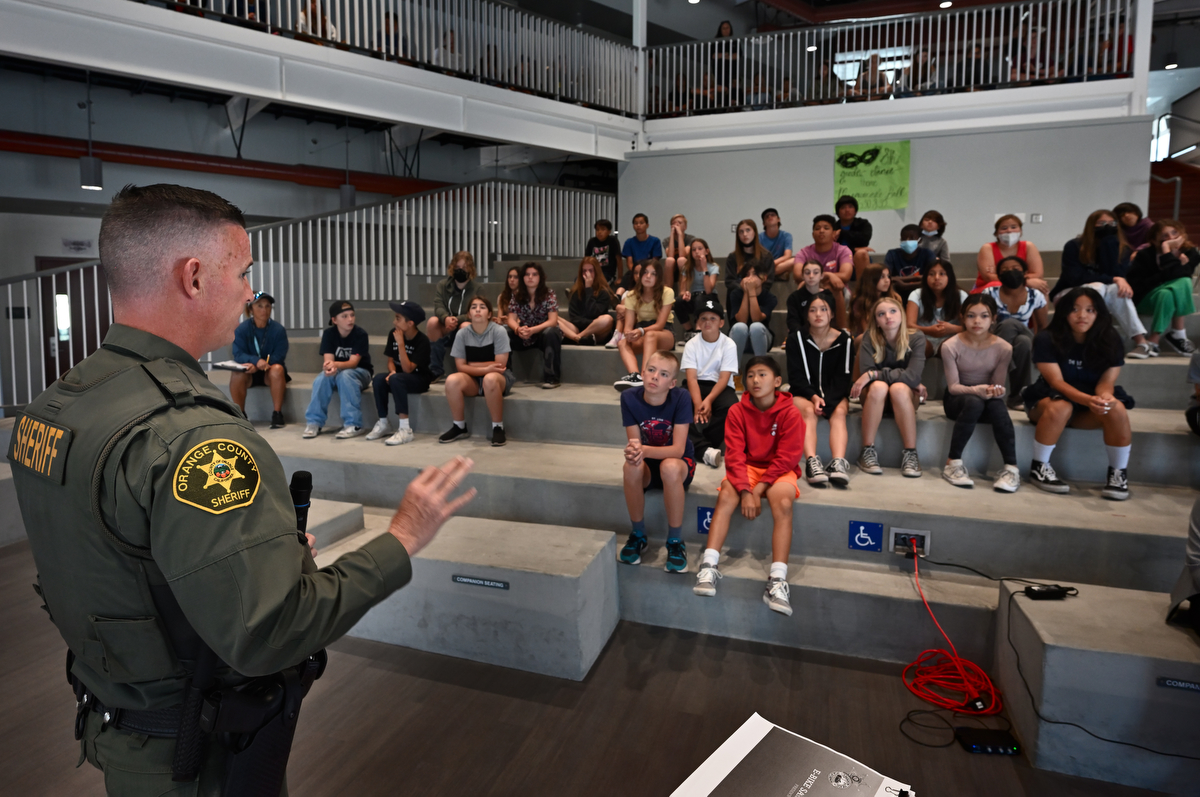 The deputy gave the presentation in front of a group of sixth graders, but the presentation was live-streamed in every class for the school's 1,100 students, the principal said.
"We wanted to make sure they all heard the same message at the same time," Murphine said. "We hope that after today they will be doing the right thing."
The e-bike safety presentation was held two days in advance of a bike rodeo where students tested their skill on different courses set up with cones and went through a series of safety checks for their bikes.