By Lou Ponsi
During a presentation on e-bike safety at Newhart Middle School in Mission Viejo, sixth, seventh and eighth graders received a primer on the safe operation of the motorized two-wheeled vehicles.
The students learned the difference between the three classes of e-bikes and were briefed on the vehicle codes pertaining to their operation, along with enforcement measures for those who violate those codes.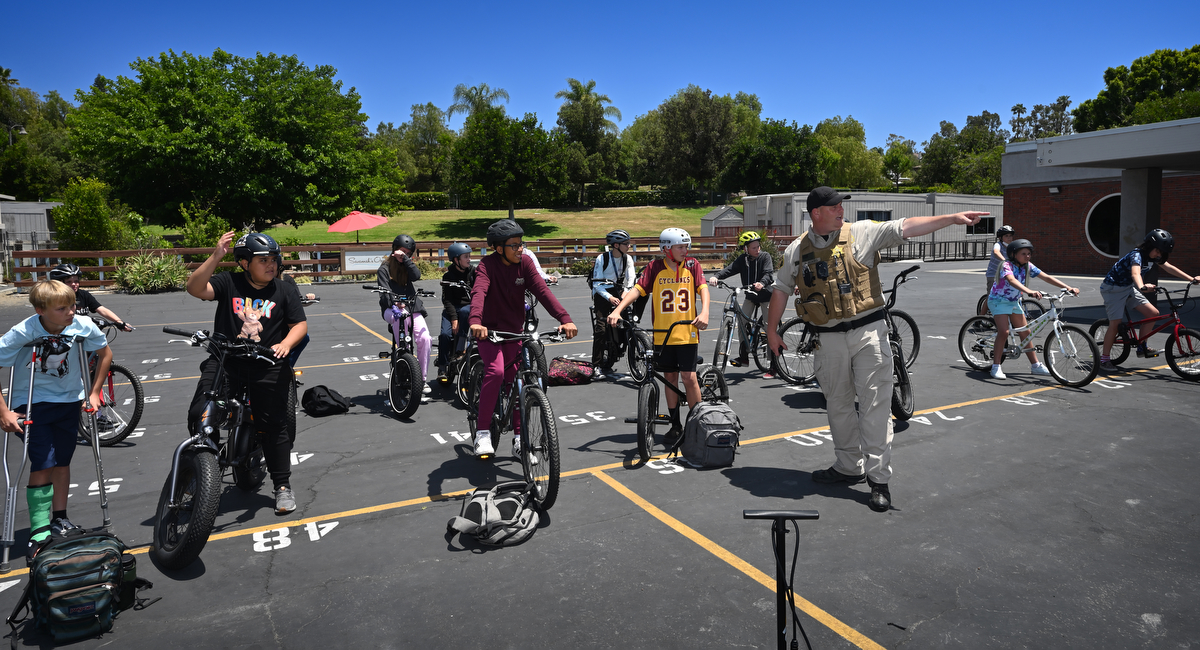 A "bike rodeo" held two days later, on May 18, 2022, on the school playground, gave students the chance to put some of what they learned into practice.
Orange County Sheriff's Deputy Mike Murphy, the school resource officer for Newhart, created obstacle courses from cones to assess the students' riding skills. Traffic officers and Explorers helped oversee the rodeo.
"The obstacles are designed to teach bike safety, proper signaling, breaking and controlling the bike," Murphy said. "I think it's just good overall to getting better on their bikes in a safe environment."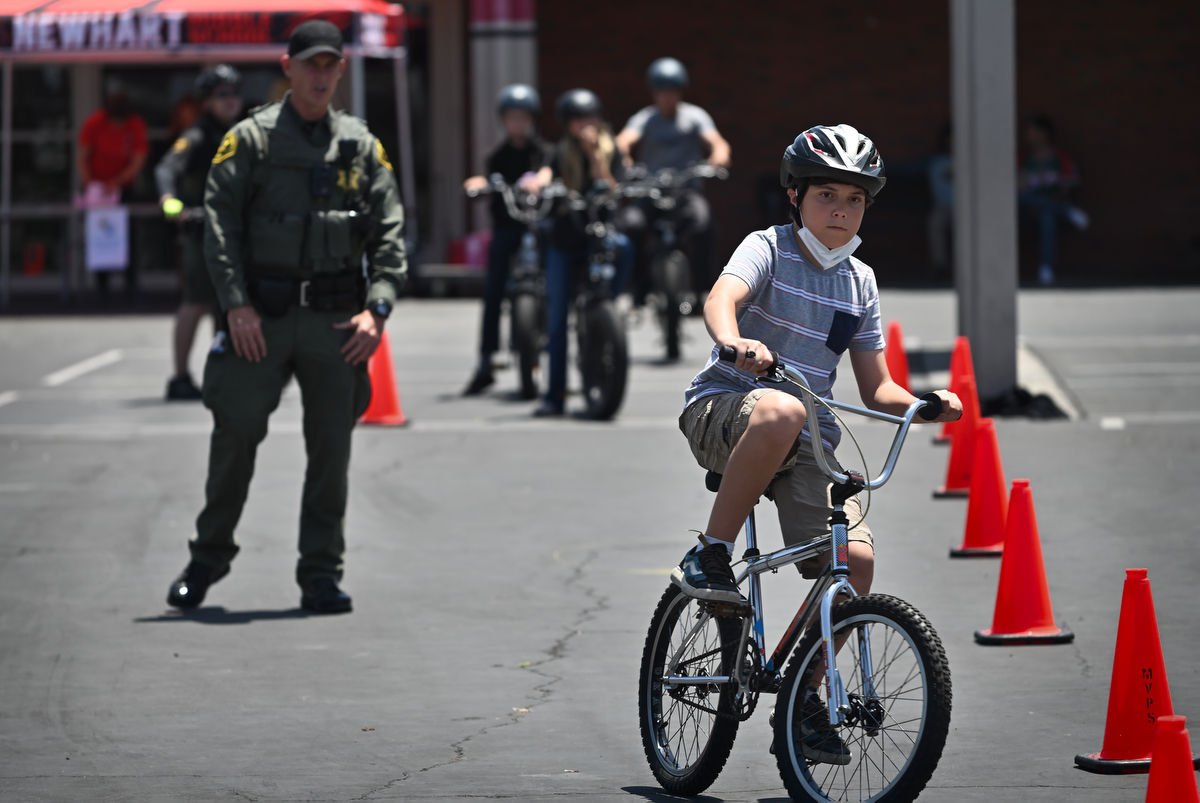 Students weaved around a row of cones so officers could assess their ability to control their e-bikes. Breaking ability was assessed at another station. Another course had the middle schoolers riding behind each other in a circle, being sure to maintain a safe distance and react to the actions of the rider in front of them.
"This is a good place to get a little more confident," Murphy said. "We have a couple of kids here in the beginning who were a little unsure of themselves and just in a half hour, they've gotten incredibly better."
Bike locks and bells were given away in an opportunity drawing.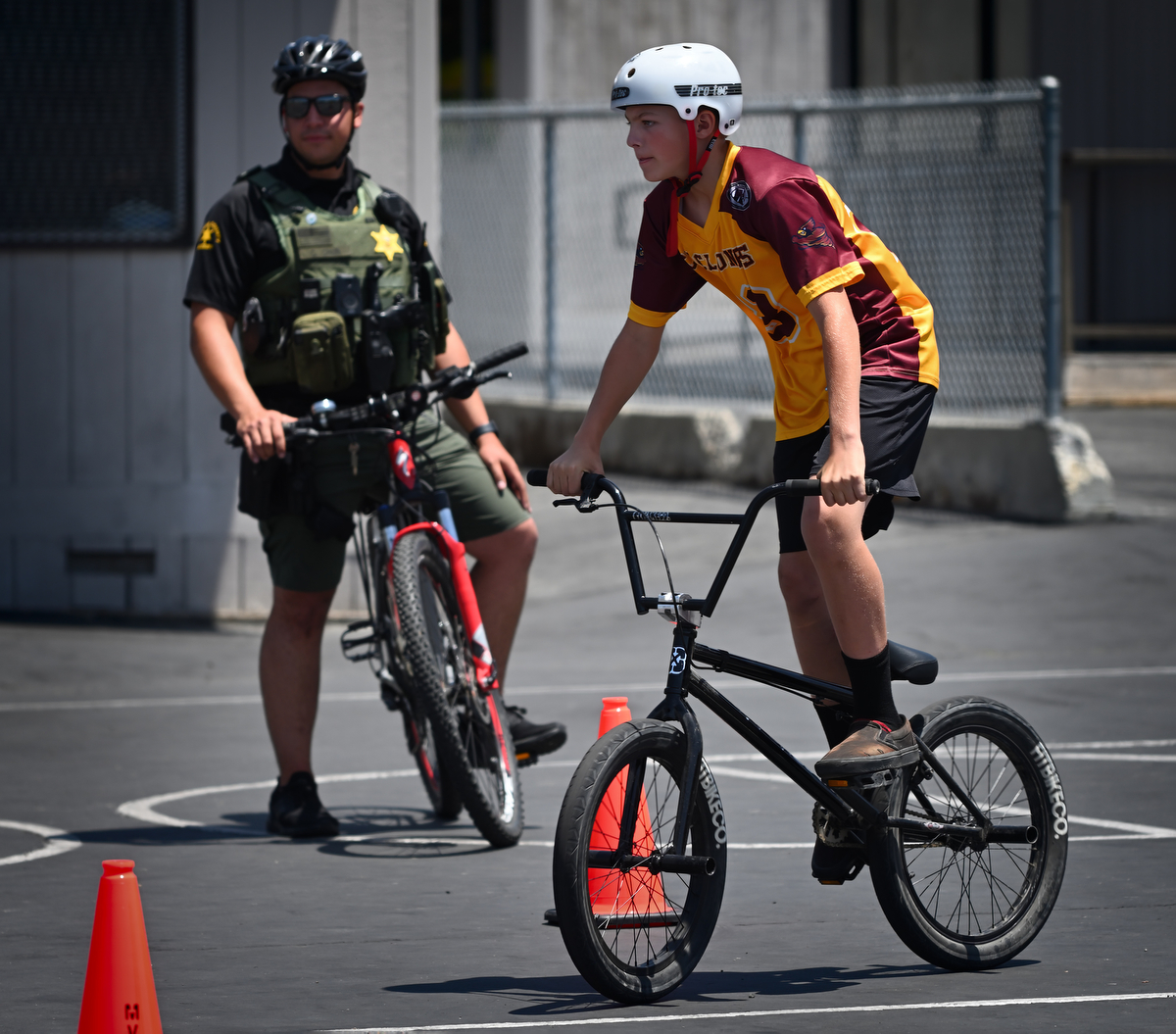 "It was really fun," sixth grader Omar Ruiz said. "We learned safety precautions. We learned hand signs. We learned how to stop when we see a pedestrian walking and to go under 12 miles per hour on the Oso Creek Trail."
The nearly 20 students who participated received a certificate of competition.
"Every single kid that was here I think had a fabulous time," Newhart Principal Judith Murphine said. "I'm just so thankful to the Sheriff's Department and the City of Mission Viejo for putting this on. You could tell the kids who came in here experienced and could handle the course and even they were a little challenged by some of the obstacle courses. I think this was a wonderful experience for them."