By Lou Ponsi
When San Clemente High senior Ryann Leff joined a competitive cheer team back in middle school, she wasn't setting out to be a trail blazer.
But that is exactly what Leff is.
Leff is about to start her first season on the competitive STUNT team at Maryville University in St. Louis, Missouri.
When Leff signed her letter of intent to attend Maryville University and compete for the Saints, she became the first athlete in the San Juan Capistrano School District and among the first in the county to earn a college scholarship for competitive cheer.
Leff was the only cheerleader among the 25 Triton athletes who signed letters of intent on the February 2020 Signing Day event.
"It's very exciting," Leff said. "Kind of overwhelming. The way I look at it, I'm kind of helping pave the path for people who are interested in doing stunt in college or cheering in college. We don't really see too many people go on to the next level. It's so much fun to be able to think that I did this with the help of my coach and my family. I was able to achieve something that I didn't even know I could do until this year."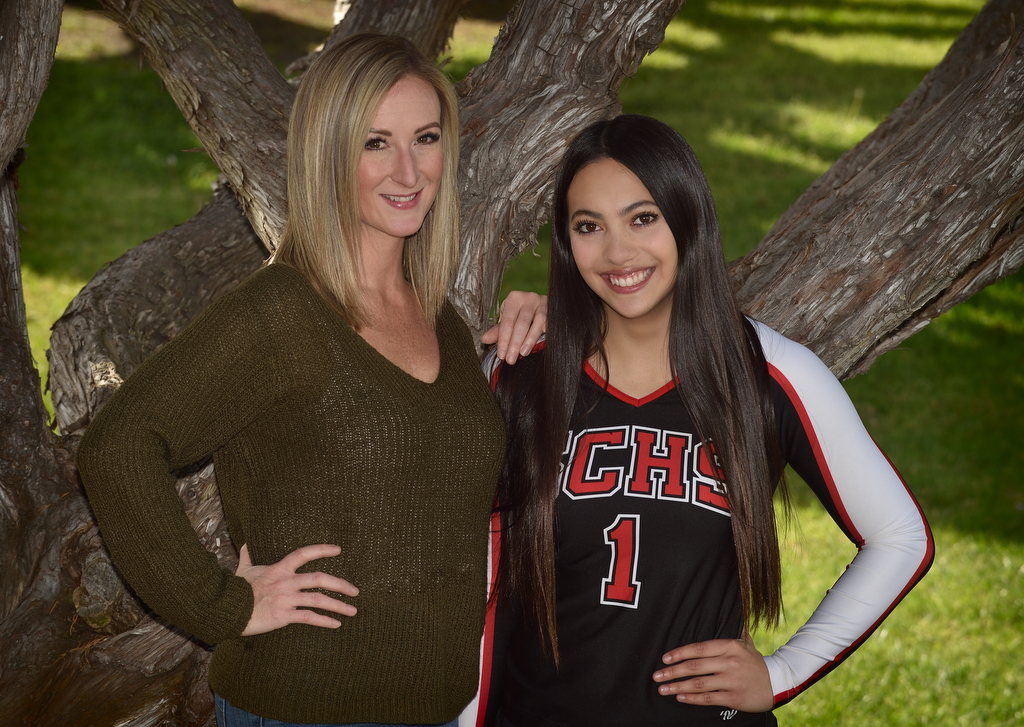 STUNT is a competitive sport in the CIF Southern Section. USA Cheer created STUNT, in part, to create new opportunities for female athletes at the collegiate and high school level and to satisfy requirements of Title IX, which "requires that women and men be provided equitable opportunities to participate in sports," according to the NCAA.
Cheer teams compete in head-to-head competition, with both teams performing the same routines side by side. There are six rounds in each quarter and four quarters in a game. The routines are judged by referees who make point deductions based on mistakes. The team with the lowest number of mistakes in each round earns a point.
"There is play calling based on who has possession," Tritons' Head Cheer Coach Amber Smith-Stanco said. "It's a game format."
Statistics are kept and games are recorded on video for coaching purposes, just as in other sports, the coach said. Leff recalls joining a competitive cheer gym while in middle school after being introduced to the sport by her friends.
She started at the beginner's level and worked her way up to the highest competitive level.
"I just fell in love with every aspect of cheer," Leff said. "I'm really competitive (and like the) camaraderie and being with the team and being able to build those bonds. Going into high school, my love of high school cheer grew as well."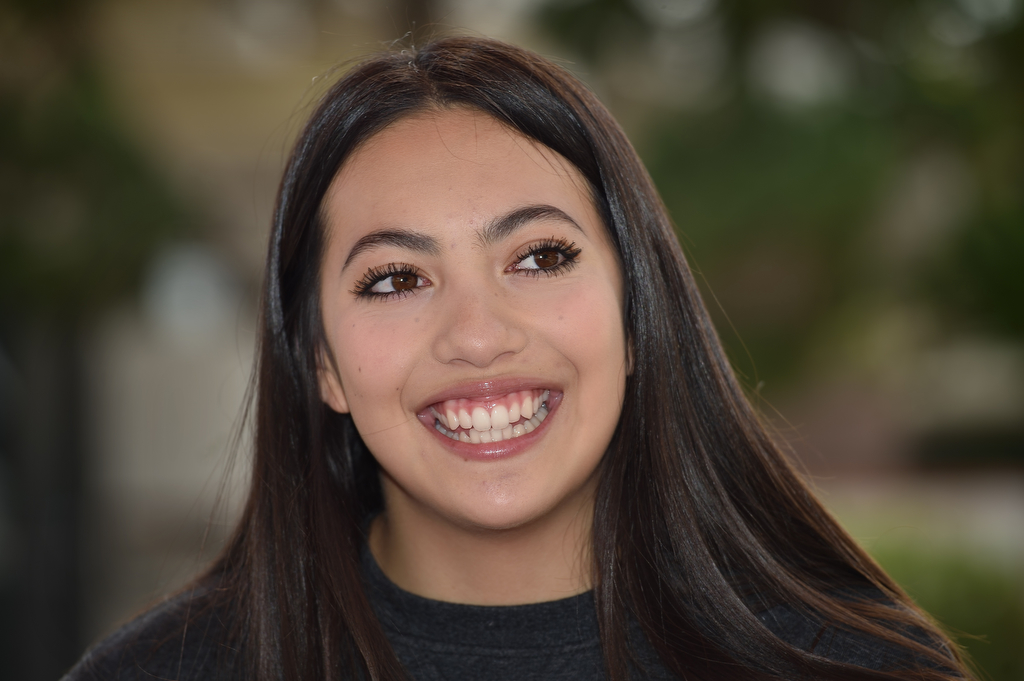 Arguably, the greatest reward Leff has earned from competitive cheerleading is a tuition-free college education.
Leff discovered Maryville at a combine in northern California where several college coaches were in attendance.
"You wouldn't think there are college cheerleader scouts and combines," Leff said, "so it was really interesting to see how the development of cheer allows athletes like me to have greater opportunities in cheer."
She garnered interest from several college coaches before ultimately deciding on Marysville after visiting the university.
"I got to meet the team and practice with the team," Leff said. "That really pushed me to take the final step to commit to the school. Once I was there, I fell in love completely. I like how nice everyone was there and how genuine all the people on the  team were, all the staff, all the teachers and the smaller size of the campus."
To succeed at the next level, a high level of commitment and strong work ethic are required along with the athletic skills which "are leaps and bounds higher" than traditional cheerleading, Smith-Stanco said.
Leff possesses those traits to the point of earning a scholarship, she said.
"She opened the door for the rest of them to pursue this," the coach said.