By Cathi Douglas 
For a budding student artist, nothing is more satisfying than seeing one's art displayed at a museum alongside the work of professional artists.
San Juan Hills High School students Melanie Hui, Dominic Cunningham, and Gabriella Say are top winners in the recent 2021 Congressional Art Competition for California's 49th Congressional District. Their work is displayed now at the Oceanside Museum of Art for one month. A May 15 reception also recognized their work.
"I'm so honored to announce the winners of this year's Congressional Art Competition," said U.S. Rep. Mike Levin, D-Dana Point. "Each year, high school students across the nation compete for an opportunity to display their artwork in the United States Capitol alongside winners from other Congressional Districts."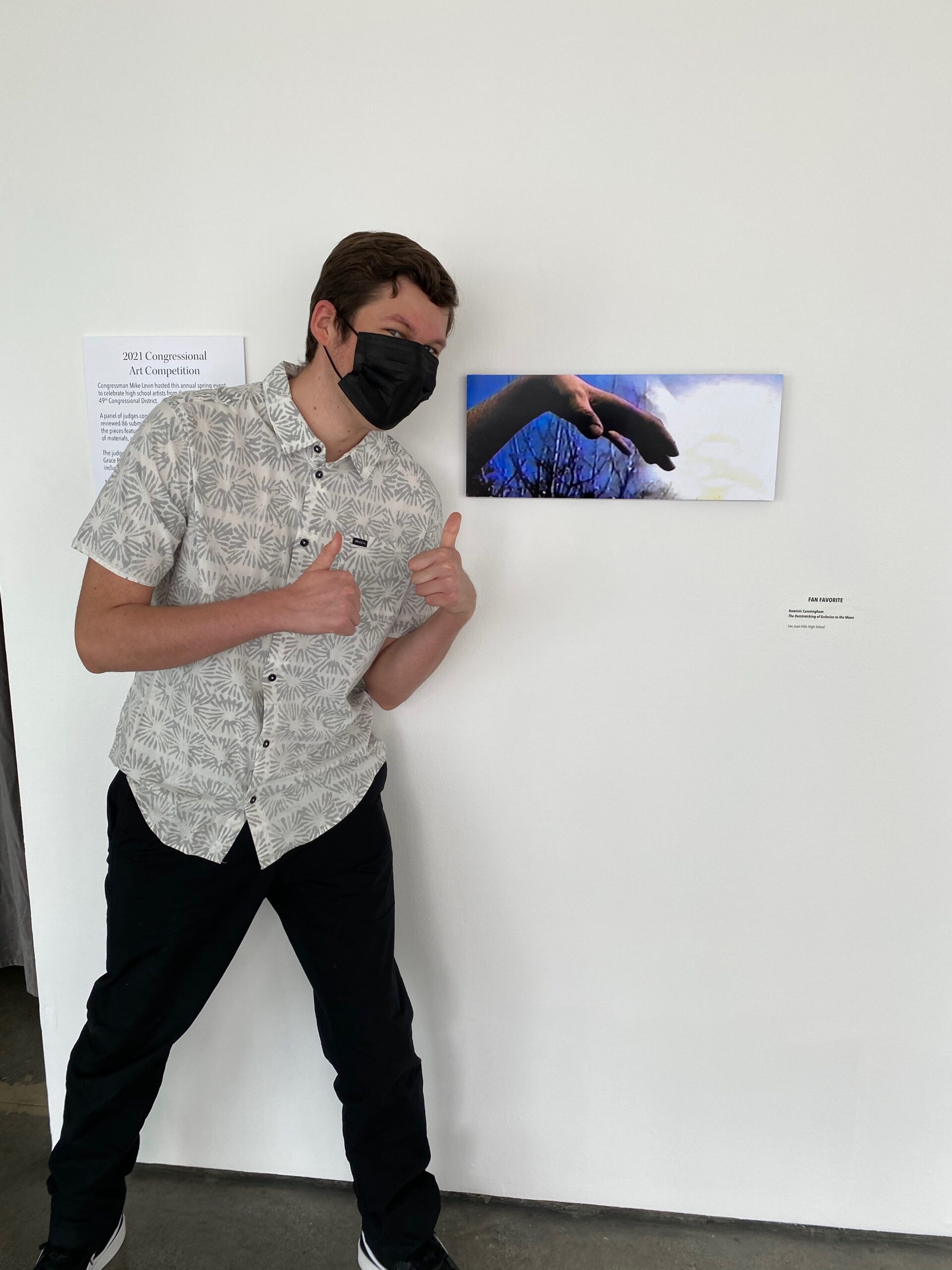 Levin announced that San Dieguito Academy student Chloe Grace Roche and her piece called "Digitally Divided" as the top winner. Additionally, he said a piece titled "The Outstretching of Ecclesius to the Moon" by Cunningham, 17, a San Juan Hills junior, was the fans' favorite as voted on Facebook.
Each spring, the Congressional Institute sponsors a nationwide high school visual art competition to recognize and encourage artistic talent in the nation and in each congressional district. Since the Artistic Discovery competition began in 1982, more than 650,000 high school students have participated.
Students submit entries to their representative's office, and panels of district artists select the winning entries. Winners are recognized both in their district and at an annual awards ceremony in Washington, DC. The winning works are displayed for one year at the U.S. Capitol.
"These students were chosen winners from 86 entries from 11 schools," says San Juan Hills's Joanne Ramirez, who teaches graphic arts. "I was so excited that two students in my class won and three students from our school were honored. It is the first time San Juan High School has entered the contest.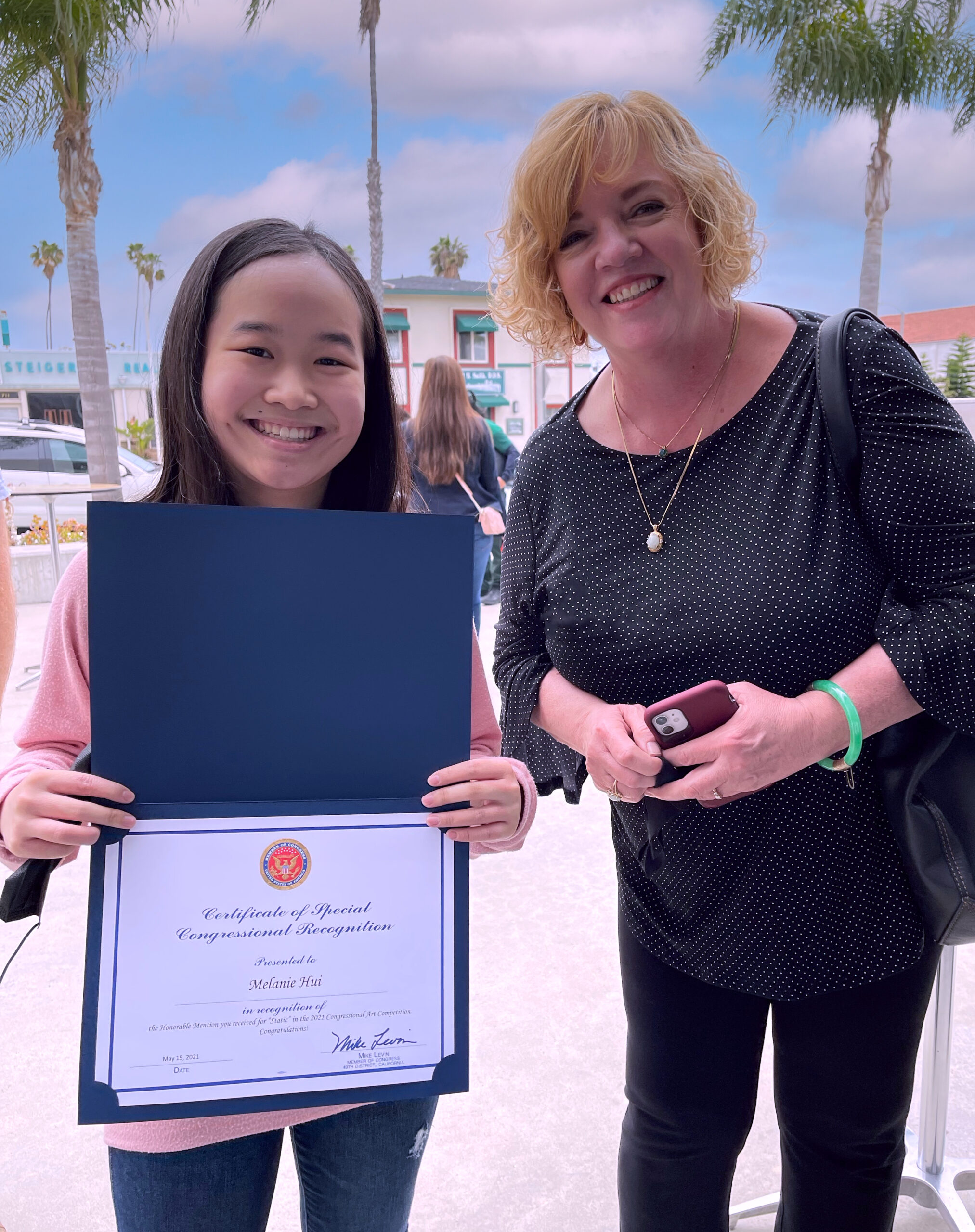 "It was a beautiful showing," Ramirez said of the museum's reception. "For students to see their work hung in a real museum is awesome. It's a real opportunity for the kids."
Cunningham, the son of Dennis and Stacie and a San Clemente resident, says his piece, which shows a hand reaching out, was a mixed-media photographic work inspired by an image of the Greek gods he saw in history class.
"It means a lot to me to be the fan favorite," he says. "The fact that my multimedia work was a community favorite is telling me to branch out and try new things" after previously focusing only on photography. He's working on four different art pieces presently.
Hui, 15, is a Ladera Ranch resident and the daughter of Stephen and Peggy. "I've been an artist since elementary school," she says. "I like different media and now graphite and charcoal are my favorites because I can add a lot of details."
The honorable mention award is a "pretty big deal for me because it's a big competition," Hui notes. "Professional artists came in to give their opinions on our pieces and that was extremely helpful.
"To see my piece hanging in the museum was amazing."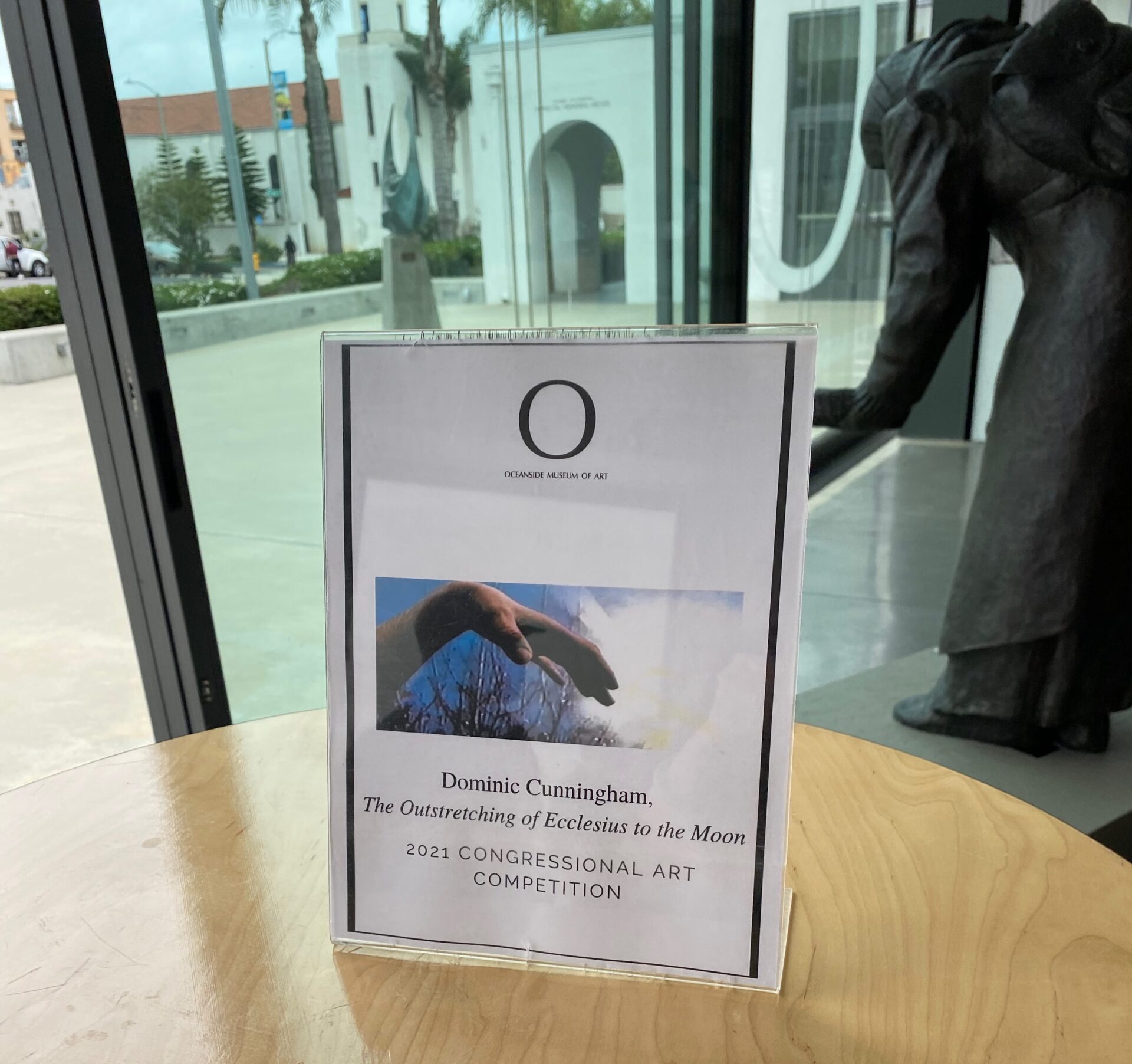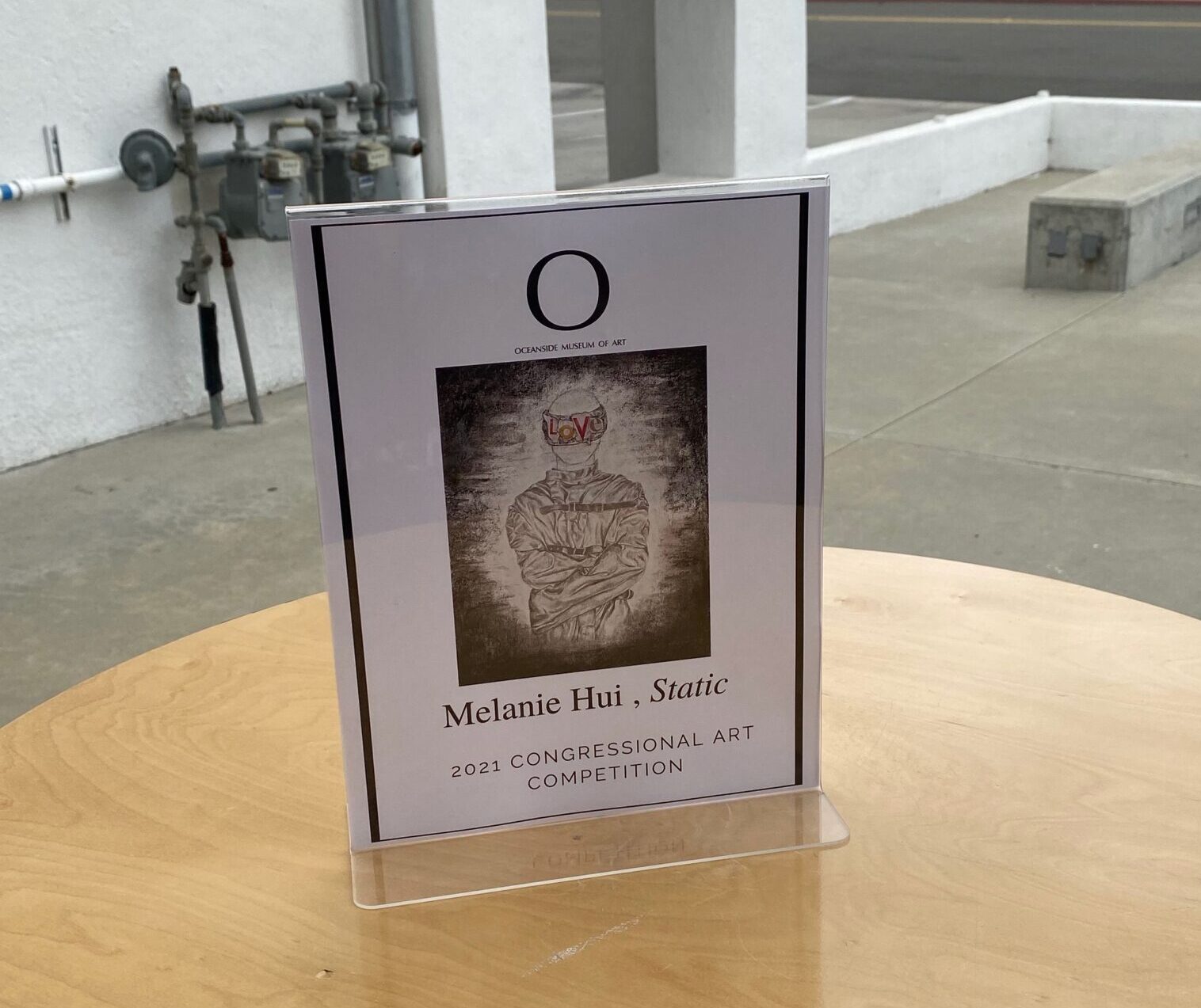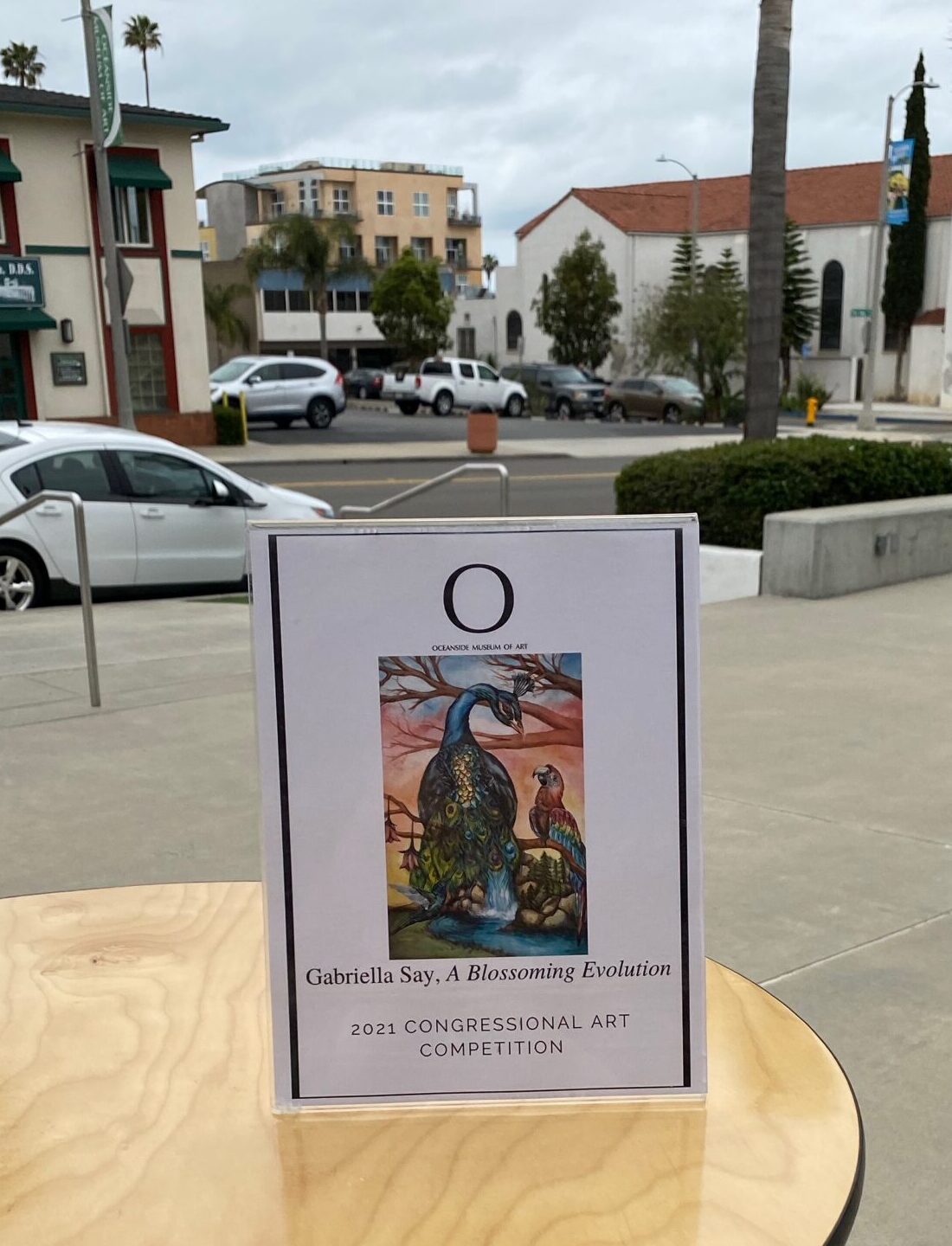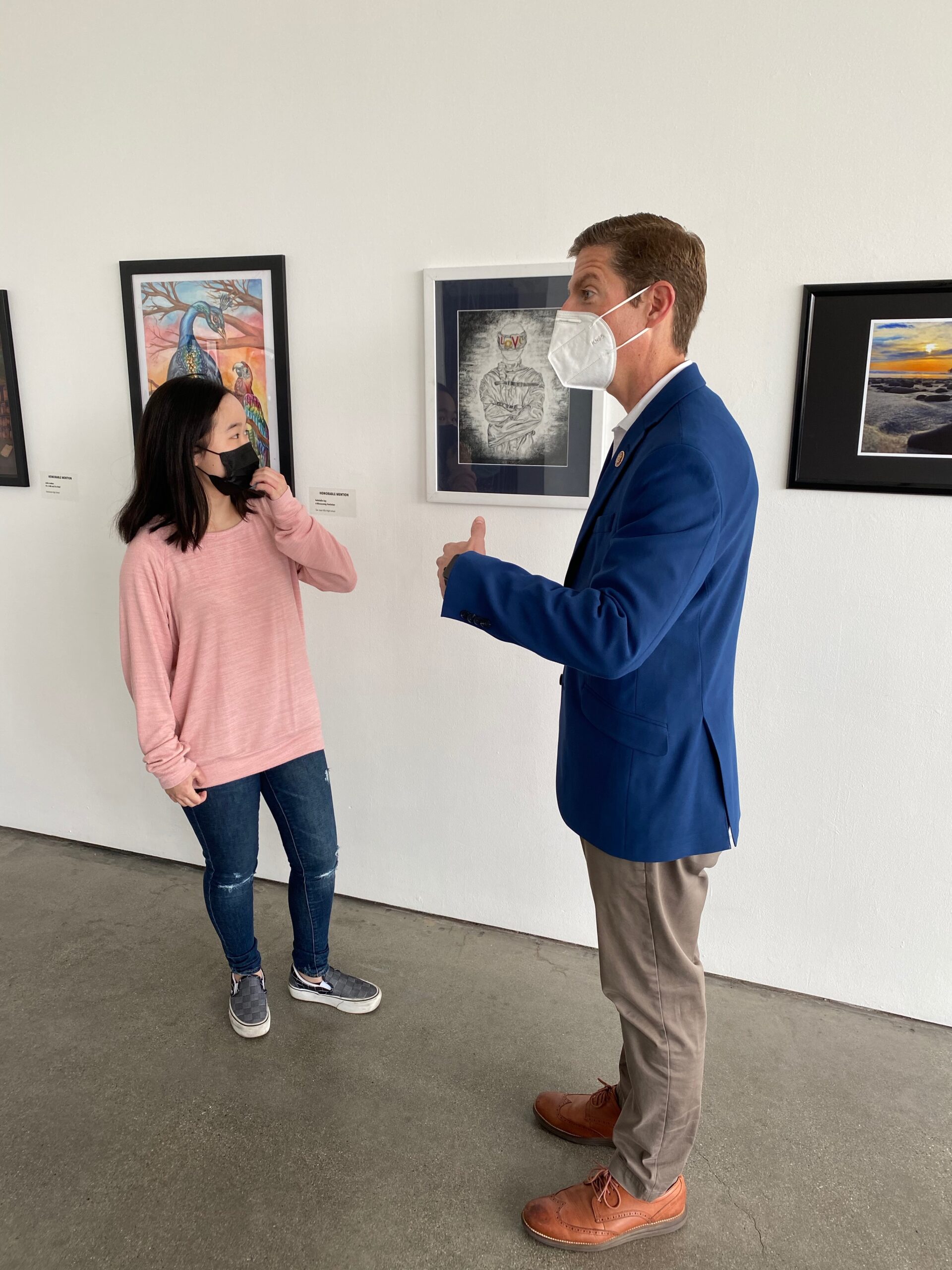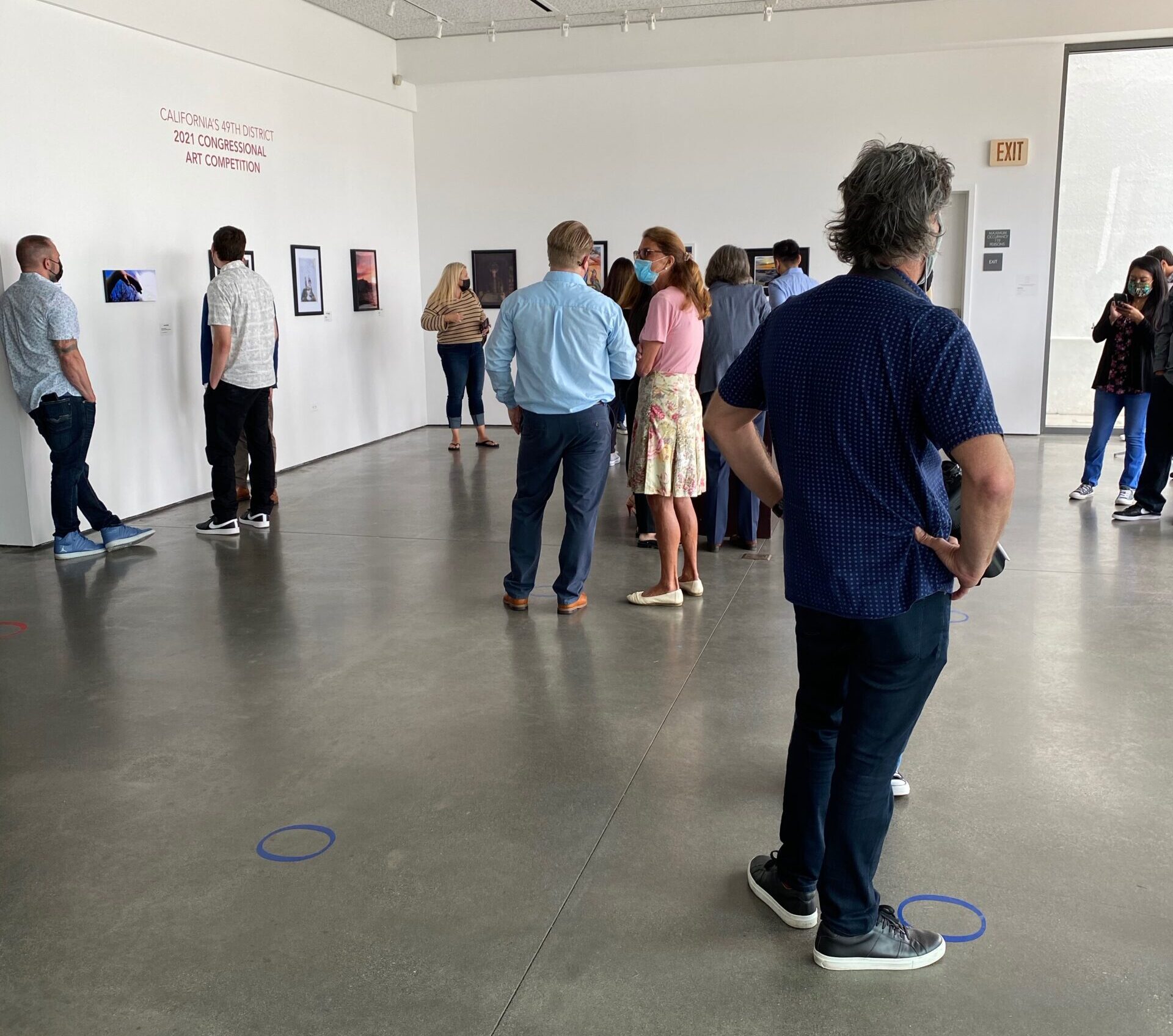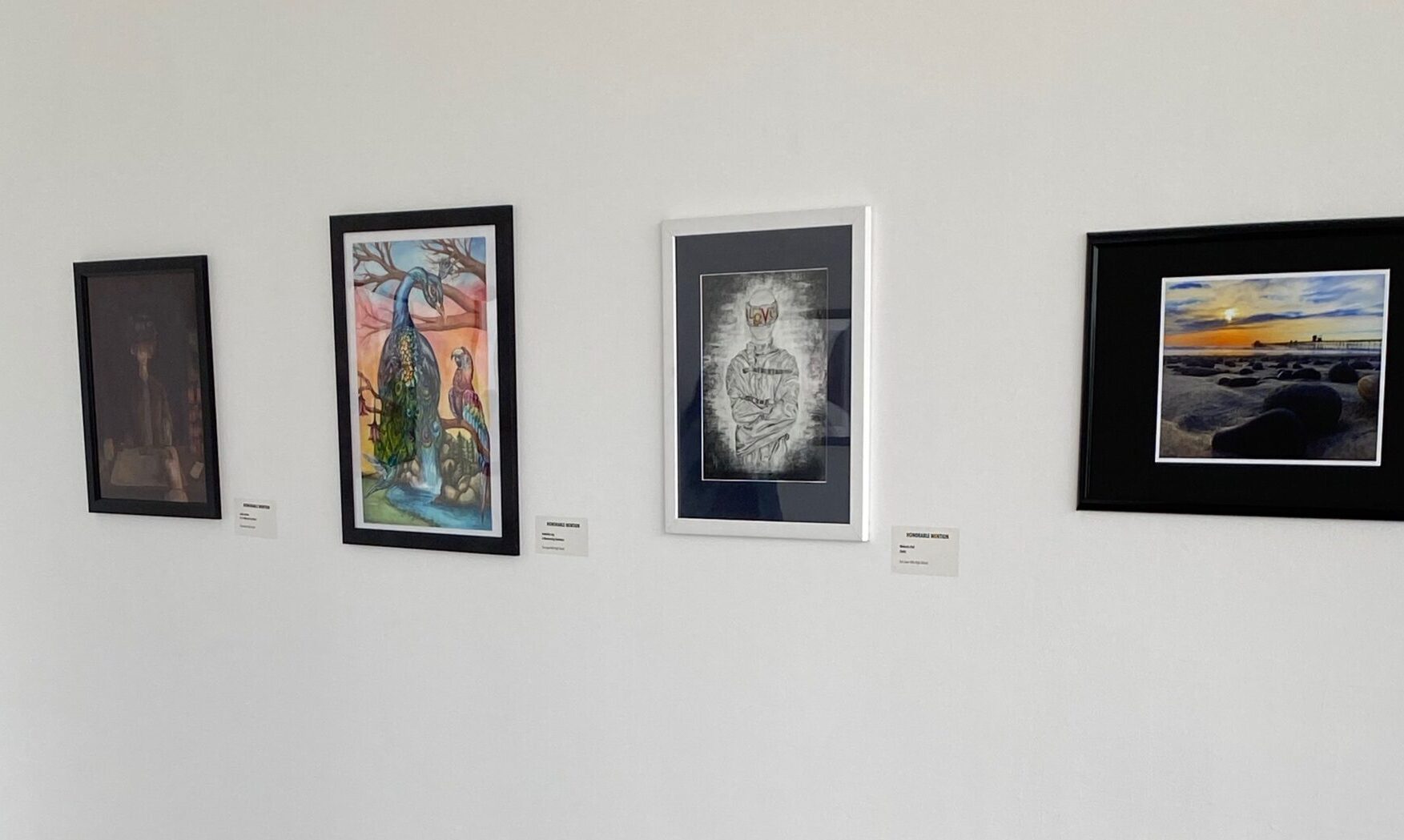 \