The San Juan Hills Stallions are 2019 champions.
The 12-year-old high school made history on Saturday, November 30 as the football team captured the program's first CIF-SS championship in the Division 4 title game.
San Juan Hills senior Joey Hobert, a Washington State commit, scored a rushing touchdown, returned a fumble for a touchdown and blocked an extra point as the team pulled out a victory over Loyola of Los Angeles, 21-15, at Loyola High School.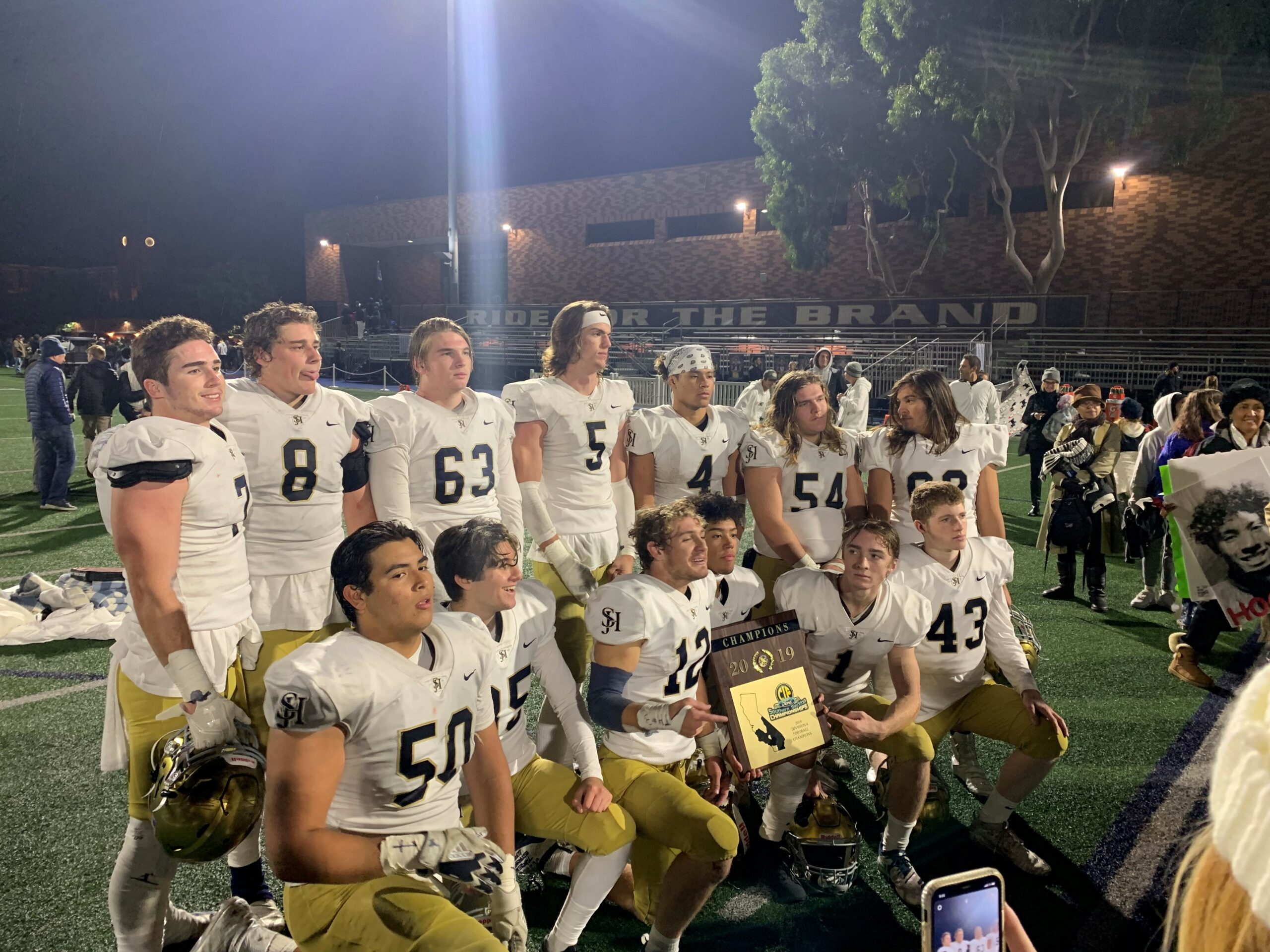 "We worked so hard for this, all the seniors," Hobert told the Capistrano Dispatch."We knew that this was going to be a senior led team the whole time. Since the last game of last season against Calabasas, we knew we were destined to do something great with this team. We all knew it."
San Juan Hills (11-3) won its second straight Sea View League championship, first CIF-SS quarterfinal and first CIF-SS semifinal to reach its first CIF-SS championship game and championship. Loyola (6-7) won six CIF-SS championships in its history.
"This is all about our senior class," San Juan Hills coach Robert Frith told the Orange County Register. "These guys are writing their legacy, and I am beyond proud of them. They had tremendous leaders and chemistry, and I am so proud of these guys."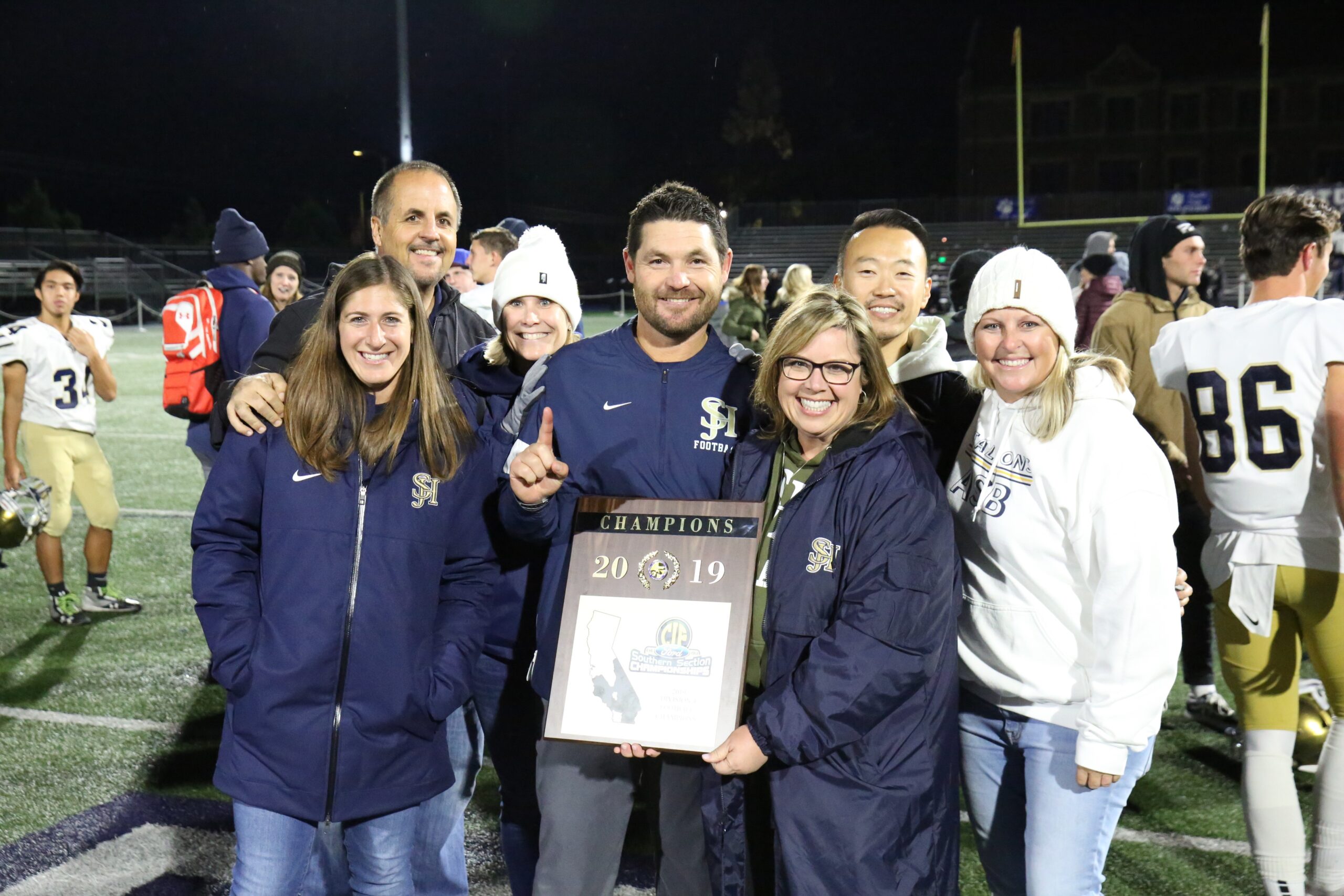 The Capistrano Dispatch reported that San Juan Hills has now forced a turnover in each of its last 13 games, including the last 3 playoff games, thanks to the Hobert fumble recovery and interceptions from both James Gaines and Chase Schmidt.
"On behalf of the entire San Juan Hills High School community, a huge congratulations to our football players, coaches, and auxiliary staff," said Jennifer Smalley, San Juan Hills High School principal. "We are incredibly proud of all of you. It is great to see your hard work, dedication, teamwork, and drive rewarded with this Championship. This team embodies RFTB (Ride for the Brand)!"
San Juan Hills will play in its first CIF Southern California Regional home playoff game Friday, December 6 at 7:30 p.m.