From providing pajama sets to collecting canned goods for dinner, Capistrano Unified School District staff and students are lending a hand this holiday, offering hope and gifts that make the season brighter for those who need it most.
Students at Chaparral Elementary School in Ladera Ranch are invited to participate in the County of Orange Operation Santa Claus by bringing in a new and unwrapped gift or clothing item to the front office's collection box. The toy drive, running from Dec. 2 through December 13, will close out with the school's annual "PJ Day – Wear a Pair, Bring a Pair."
The County of Orange Operation Santa Claus is a holiday gift program supported entirely by charitable donations from Orange County citizens. Last year, over 40,000 gifts were distributed to underserved teens, children, seniors and disabled Orange County residents.
"We hope that you will share our excitement about this opportunity to share some holiday magic with children and adults who might otherwise not have a special holiday," Chaparral administrators shared with parents and students.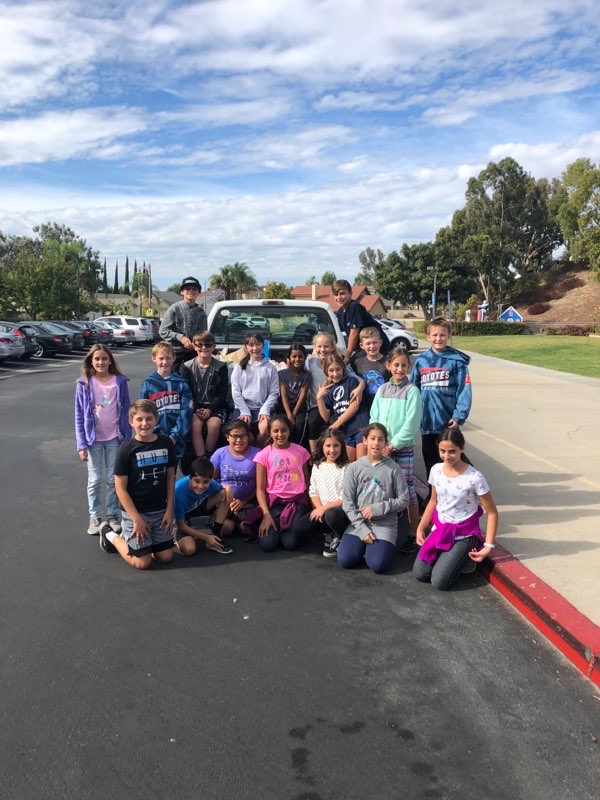 Las Flores Elementary and Middle Schools in Ladera Ranch are collecting food and toys for the season.
"I am proud to say that the elementary school and the middle school work together to host three different drives over the holidays to support our community," said Kirsch Vollebregt, a language arts teacher, PAL (Peer Assistance Leadership) Advisor and PRIDE Stars Advisor at Las Flores.
The PAL students of Las Flores Middle School planned and implemented a food drive from November 4 to November 22 to support Second Harvest Food Bank of Orange County.
Throughout the drive, Vollebregt said PAL students publicized daily "Did you know?" facts to educate students about the hunger challenges in the community. The drive also is a HERO Class competition where homeroom classes worked together to donate the most to the drive. PAL students at Las Flores Elementary School also participated.
Staff of both Las Flores Elementary and Middle Schools additionally participated in a Family Food Drive on November 20. For the drive, staff members signed up and donated to food baskets which were then given to Las Flores families most in need.
Through December 13, PAL students at Las Flores Elementary and Middle Schools are working to publicize and educate classmates through its yearly toy drive. The campus has Christmas trees in the front office and the library where students can visit and choose a toy drive tag. All donations are given to the County of Orange Operation Santa Claus.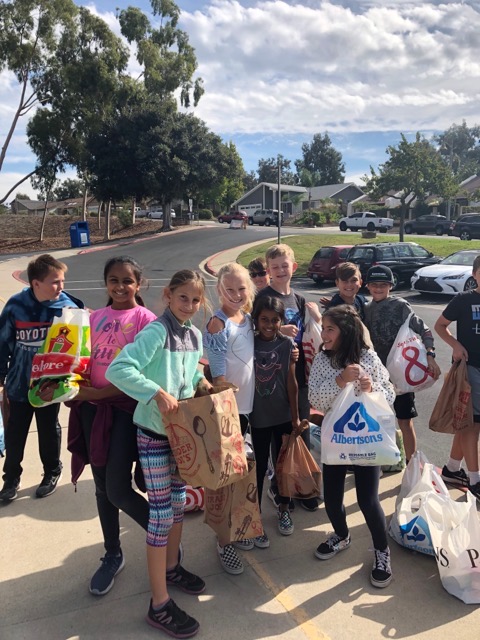 Castille Elementary School in Mission Viejo is hosting several ways for students to show their care for the people in the community during the month of December. On Friday, December 6, the school's PAL and Student Council students are sponsoring, "Wear a Pair, Bring a New Pair," where students are invited to wear pajamas to school and bring a new pair of pajamas in sizes from newborn to age 16. Participants may also donate new blankets that will be go to the Parker Ramirez Foundation.
To show care toward another student this holiday season, Castille Elementary will provide winter grams from December 9 to December 13. For $0.50, students can send a gram from a variety of choices including hard candy sticks, butter mints, taffy or glitter sticky hands.
The school will also run its annual Adopt-a-Family drive from December 9 to December 18. The drive is an opportunity for students to share in the giving season by bringing in a wrapped gift for someone else. Participants may choose a tag from the tree in the school's outer den and then shop for the specific items.
Castille Elementary will also show its support for charity, Friends of Kids with Cancer, by holding "Hats on Day" on Thursday, December 19. Students may wear their favorite winter hat and donate $1 to the charity that offers programs and support to children with cancer.
John S. Malcom Elementary in Laguna Niguel will also collect new pajamas for its annual "Wear a Pair, Bring a New Pair," drive on December 6.
Filling Plates this Thanksgiving
Capistrano Unified schools gave thanks while giving back during this year's Thanksgiving.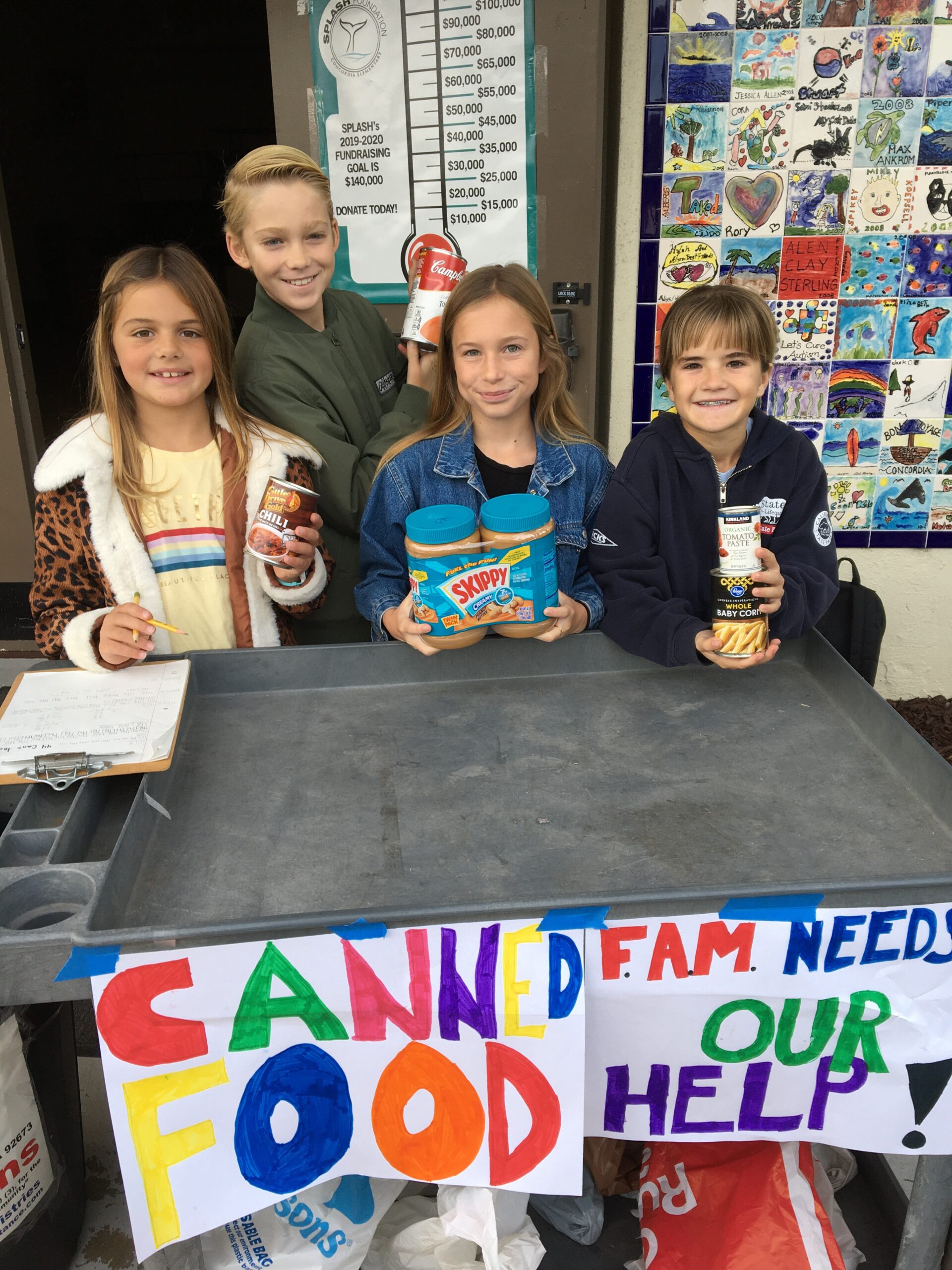 Concordia Elementary School in San Clemente collected over 500 cans for Family Assistance Ministries, a San Clemente-based nonprofit assisting those in Orange County with resources for food, shelter and personalized supportive counsel and aid. Members of the student council filled donation cans with canned food and dry goods and reminded students with daily morning announcements to drop off items.
Marian Bergeson Elementary School students and families in Laguna Niguel collected nonperishable canned goods for its food drive to support Second Harvest Food Bank of Orange County. The school additionally participated in Adopt-a-Family through LifeSTEPS and provided gifts to families in need.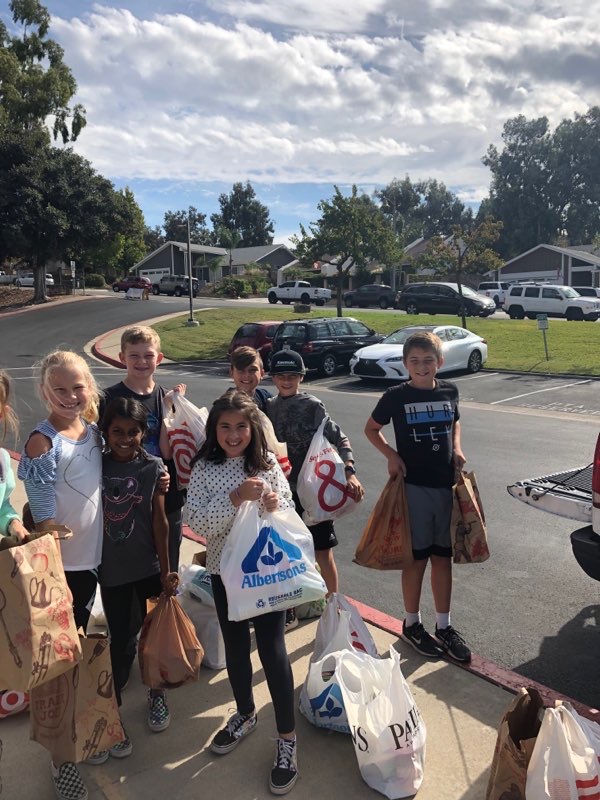 Vista Del Mar Middle Schoolin San Clemente hosted a Thanksgiving canned food drive from November 18 through November 22. Students who donated five or more cans were entered into a raffle for a fun run pass and students who donated fewer than five cans received a Mako Pride Ticket. Fun games were also presented by during lunch at the Splash Zone.
Looking ahead to 2020, Vista Del Mar will host a Pennies for Patients Program from February 24 to March 13, 2020 to raise money for those with leukemia and lymphoma. Since 2007, the school has raised $39,414.86 for the Leukemia & Lymphoma Society.
You're Invited to Celebrate and Give Back in a Meaningful Way!
To celebrate the holiday season and support CUSD music programs, the public is invited to attend the Merry Monarch Celebration from 3 to 5 p.m. on December 15 at Monarch Beach Resort.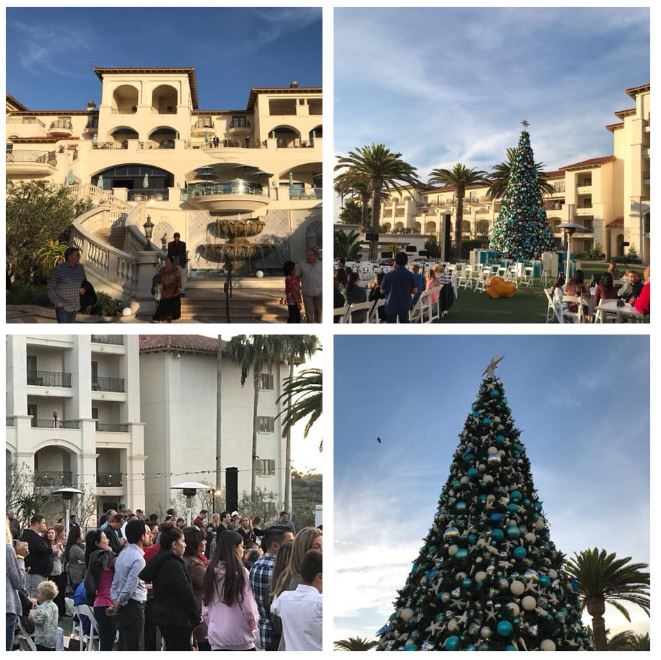 The special event will feature a variety of musical performances by students, complimentary hot cocoa and cookies, visits with Santa Clause and the official lighting of the holiday tree, hosted by KTLA's on-air personality Henry DiCarlo. CUSD Principal Curt Visca will again emcee the event.
Tickets to the Merry Monarch Celebration are $10 for adults, $5 for children ages 6 to 12, and children ages 5 and under are admitted free. Valet parking is complimentary. Tickets may be purchased at the door for cash only. 100% of ticket sales will benefit CUSD music programs. Purchase tickets here!