As San Clemente High School Athletic Director Jon Hamro finishes his 24th year leading Triton athletics, he reflected upon his ongoing goal of seeking continual improvement in all aspects of the school's athletic programs.
A goal that was reached on and off the field.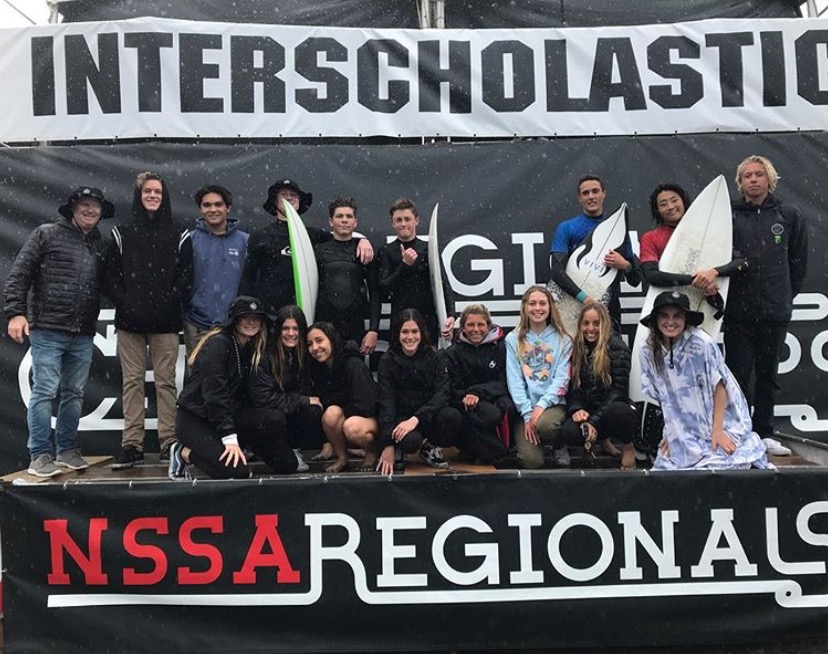 This 2018-2019 school year, the school won an unprecedented 15 league championships at the varsity level (out of 27 sports). So far, 22 graduating student-athletes have signed letters of intent to play in college next year, bringing the overall number of SCHS graduates playing collegiate athletics next year to more than 120.
Student-athletes achieved league championship in boys' cross country and girls' cross country, football, girls' tennis, girls' volleyball, boys' water polo and girls' water polo, boys' soccer, boys' surfing, boys' wrestling and girls' wrestling, boys' lacrosse, softball, boys' tennis and boys' volleyball.
Among the highlights, according to Hamro: Boys' soccer were CIF-SS Division I Champions and State Division I Regional Champions, finishing #1 in California and #2 in USA. Boys' and girls' surfing were the NSAA State Champions, marking their 10th State Championship  in the past 11 years, and will be going for another National Championship in June, and girls' water polo were the CIF-SS Division II Runner-Up.  Both girls' volleyball and girls' water polo qualified for the State CIF Division 1 playoffs.
A particular accomplishment off the field was that of the 23 CIF sanctioned sports, 22 of the San Clemente High athletics varsity teams received CIF Academic Distinction for having a team-wide cumulative (unweighted) GPA of 3.0 or higher, Hamro said. Two of the varsity teams – girls track and girls wrestling – won the prestigious CIF-SS Academic Team Championship, a feat considering this was out of nearly 300 schools with an enrollment of over 1,500 students.
All 22 varsity teams finished in the Top 32, and eight varsity teams finished in the Top 10 including baseball, girls' golf, boys' track, girls' volleyball, boys' swim, boys' volleyball, girls' track and girls' wrestling.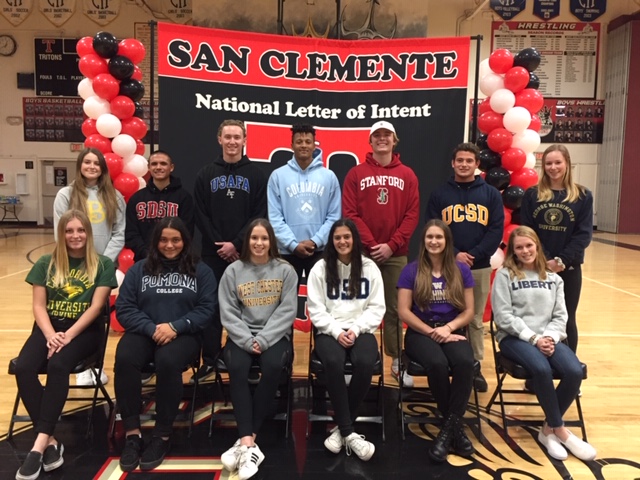 "The ultimate goal of Triton Athletics is to empower and enrich all student-athletes through their experience within our program," Hamro said. "Although we want to compete at the highest level possible when the athletes reach varsity, we will never compromise nor make a decision that is not in the best interest of the student-athletes themselves."
Since 2015, some notable individual accomplishments of Triton athletes include Rachel Tilly who won the World Longboarding Championship and has been the #1 ranked women's longboarder in the world, and Sam Darnold who was the Orange County Athlete of the Year, Rose Bowl MVP white at USC, a 1st round draft pick for the New York Jets and this past season was the youngest starting quarterback in the history of the NFL.  Kolby Allard was a 1st round draft pick for the Atlanta Braves and is currently pitching for the MLB team, and his battery mate Lucas Herbert was a 2nd round draft pick for the Atlanta Braves in the same draft class.
"We believe that the well-being of our student-athletes comes first, and that through their dedication and commitment, their performance on the field, in the water, on the track, or in the gym, will take care of itself," Hamro said. "Triton Athletics will constantly strive to develop well-rounded individuals who will go on to make a positive impact on their community and our society."
The athletes who so far have signed letters of intent declaring where they will play at the next level are:
Blake Bowen, Men's Soccer, San Diego State
Brendan Costello, Football, Oklahoma State
Wakely Lush, Football, Stanford