By CUSD Insider staff
This past spring, the San Clemente High School theater community managed to do what seemed impossible under COVID-19 restrictions: live musical theater.
Through the hard work and tenacity of the teachers, student crew and performers, they pulled off "Les Misérables" in its entire 2.5-hour spectacle — including an intermission, of course.
The production played May 19 through May 22 at an outdoor theater, complete with everything you'd expect from an indoor one: sound, lighting, props and backdrops. What's more, because the state loosened some pandemic guidelines by the time May 19 rolled around, hundreds more people were able to watch "Les Misérables." The final night boasted an audience of some 800 spectators.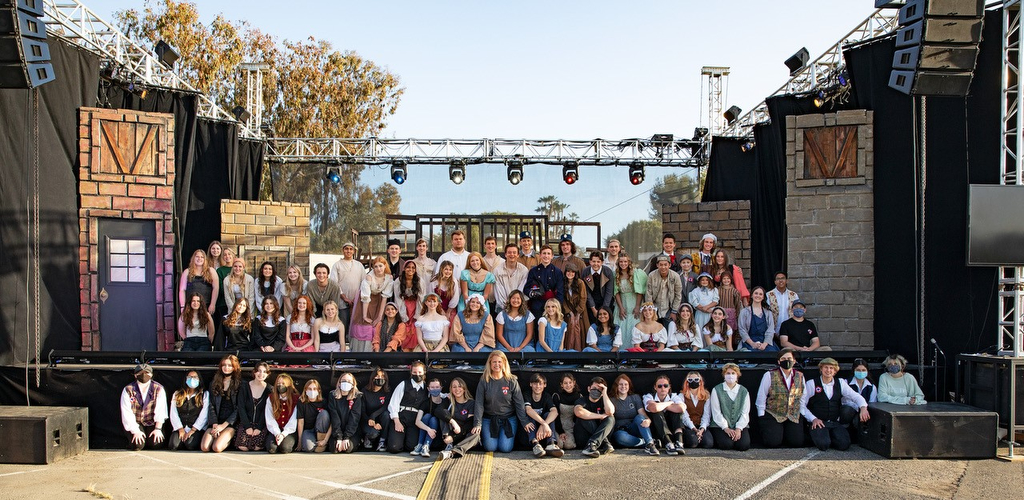 Originally, San Clemente High was only going to perform the show for the families of the cast and crew.
The director was Kirsti McCleary, an after-school drama teacher at San Clemente High for the last two years. It took some grit to see her vision come to life.
"I really wanted to give them a spring musical," she told CUSD Insider. She pointed to the 25 graduating seniors who otherwise would have been without a show to end their high school careers. In the end, 75 students participated in the production: 41 cast and 34 crew members.
The decision was first made in December to do a musical.
"We pushed it out as far as we could, date-wise, hoping things might improve with the coronavirus," McCleary said.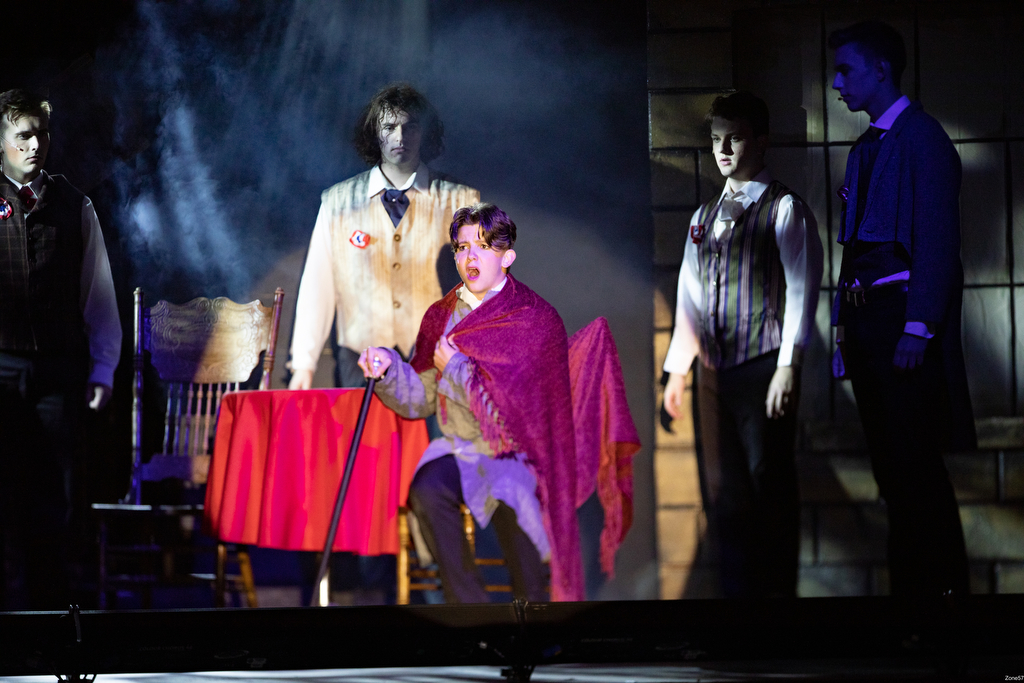 January had auditions. Rehearsals were initially outside in the elements, be they rain, heat or wind.
"There was this one windstorm," McCleary said. "We had pages being blown everywhere."
They also couldn't sing indoors. Wearing masks didn't help. Neither did the street noise, the 6-foot social distancing, and the initial lack of props. Every week the circumstances seemed to change.
Anna Klevit, a San Clemente High alumna herself, served as technical director.
"Doing 'Les Misérables' during the pandemic gave the students a chance to be more creative and taught them how to really think on their feet," she said.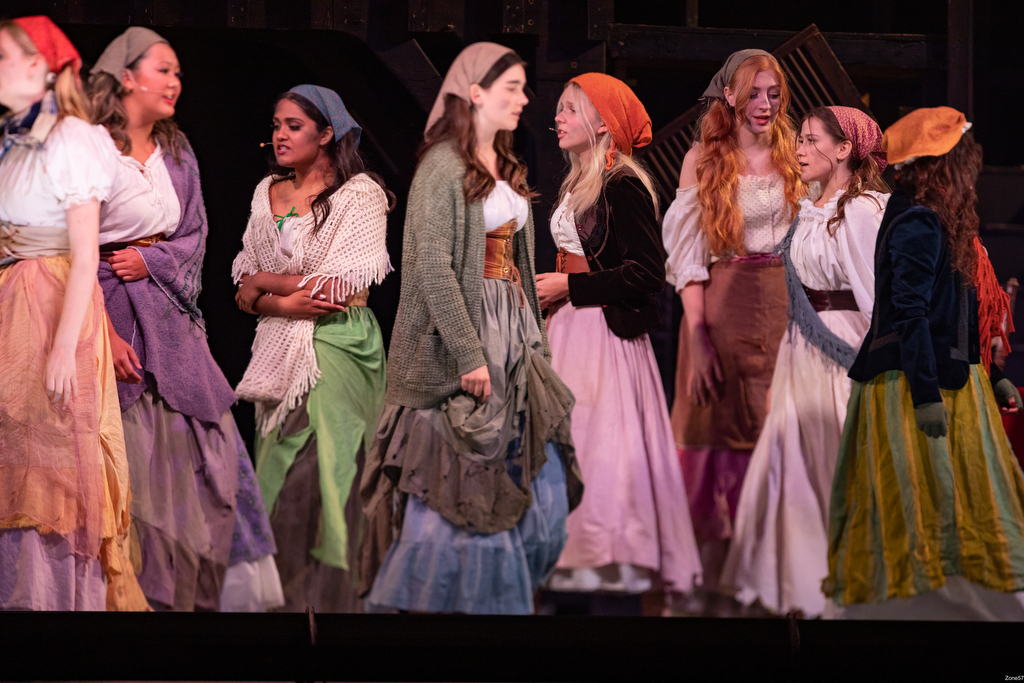 The students navigated new wing spaces. Crew members secured curtains so the wind did not blow them over. Sound personnel mixed and blended 26 microphones. Lighting started one way with the sun up and changed intensity as the sun went down.
"Things started off a little rocky," said Alexis Stein, one of the graduating seniors. She played Éponine and won a MACY Award for best supporting actress. This fall, she's headed to Santa Monica College to pursue acting.
Stein described how her colleagues mouthed the music from behind their face masks, which was cumbersome. They practiced a lot of the singing on their own.
"I was skeptical the show would even happen," added Mitch Bell, a graduating senior who played Jean Valjean. His performance earned him MACY award nominations and a $1,000 scholarship. He plans to continue acting at BYU this fall, and will be majoring in engineering.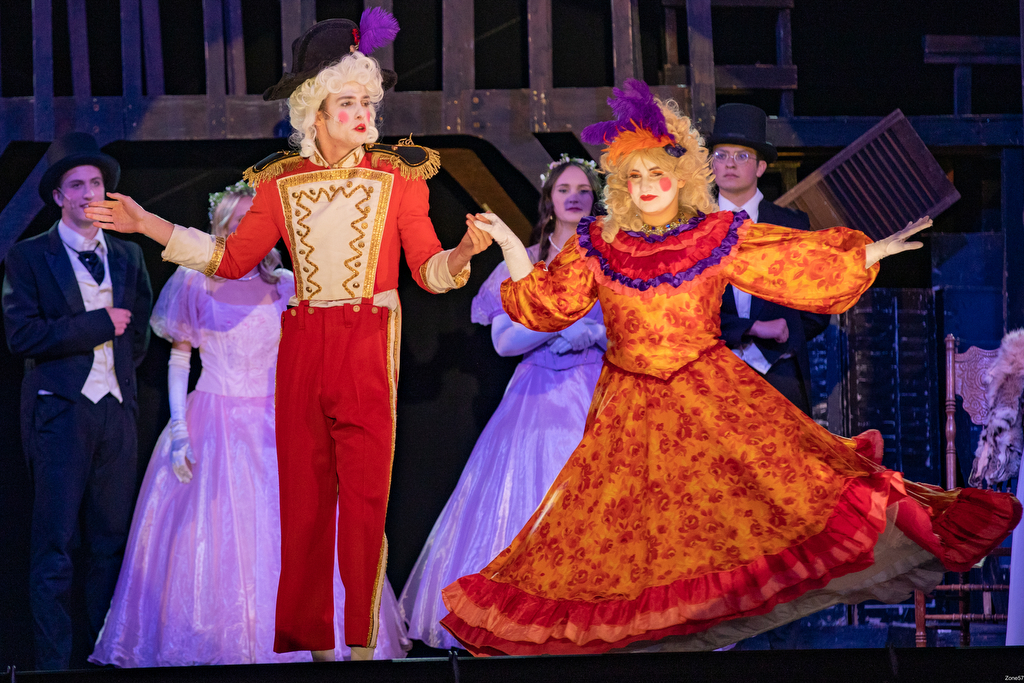 In those initial weeks, the San Clemente theater troupe worked through the new challenges, excited to be out there.
"The kids were just happy to be together," McCleary said. "They were happy to be doing something."
Eventually, the cast and crew got to go inside for rehearsals. They also got permission to perform without masks.
"As we went along, I got more and more hopeful," Bell said.
When the outdoor theater was built, the whole scene took on the spirit of a festival-style show.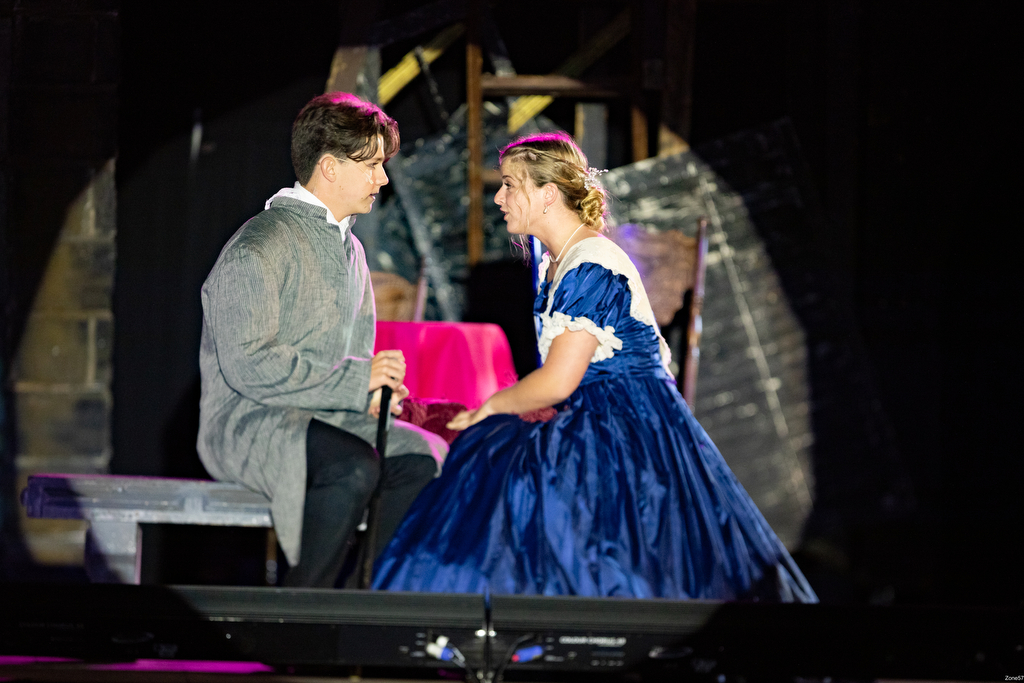 "Les Misérables" was Stein's first time performing outdoors. All her other productions since third grade have been inside.
"It was a different thing I had to get used to," she added. "Sound travels differently outside than it does in a closed-door area."
Bell called the outdoor performance element "an amazing experience." Even the stage seemed bigger.
"It felt so much more freeing being on that stage," he said. "It just really worked."
Klevit noted how despite all the crews having their own unique challenges, "The students really took ownership of the new elements and environment with such grace. It was truly inspiring. I am so proud of the way they persevered and pulled together as a community."
McCleary said San Clemente High's 2021 "Les Misérables" presented as many challenges as she has ever seen. But it worked out, spectacularly so.
"A bunch of little miracles went into creating this show … my 'miracle show' is what I called it," McCleary said. "It was amazing."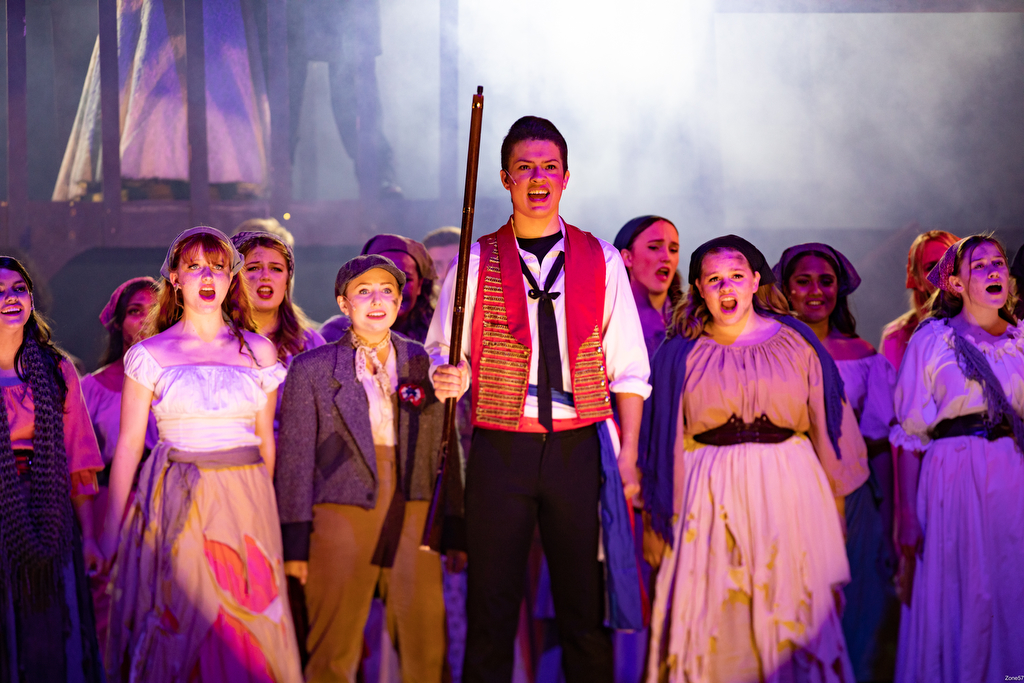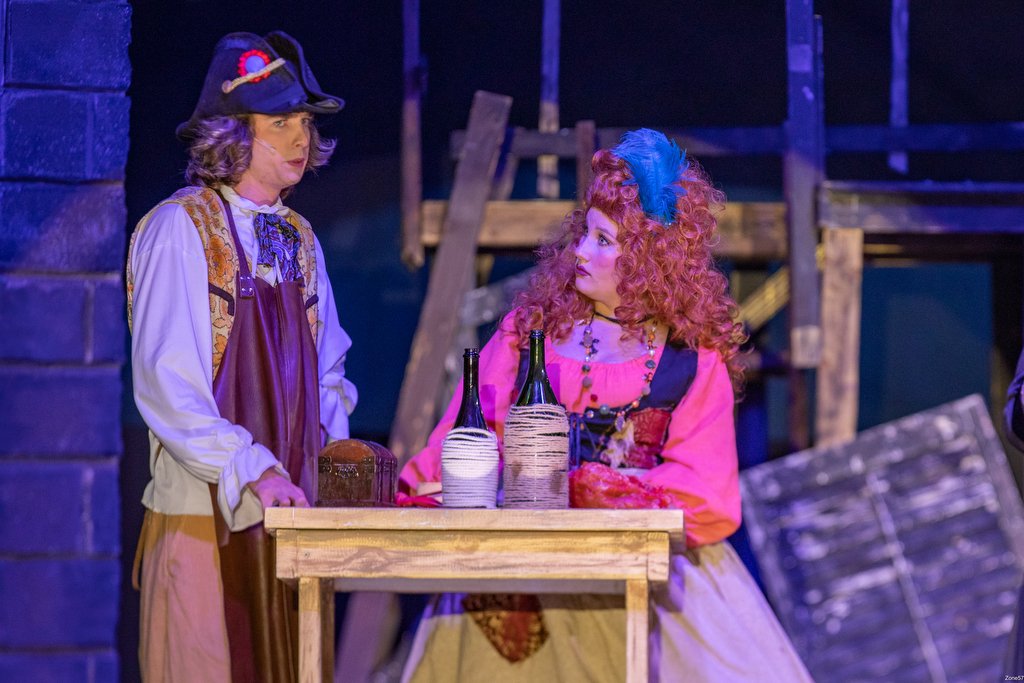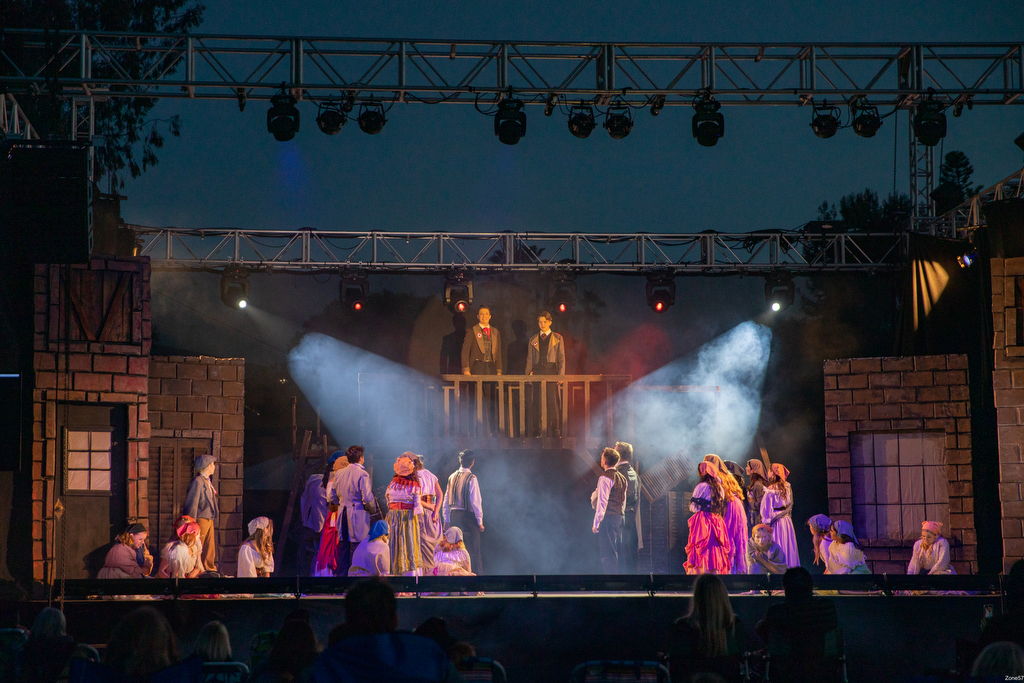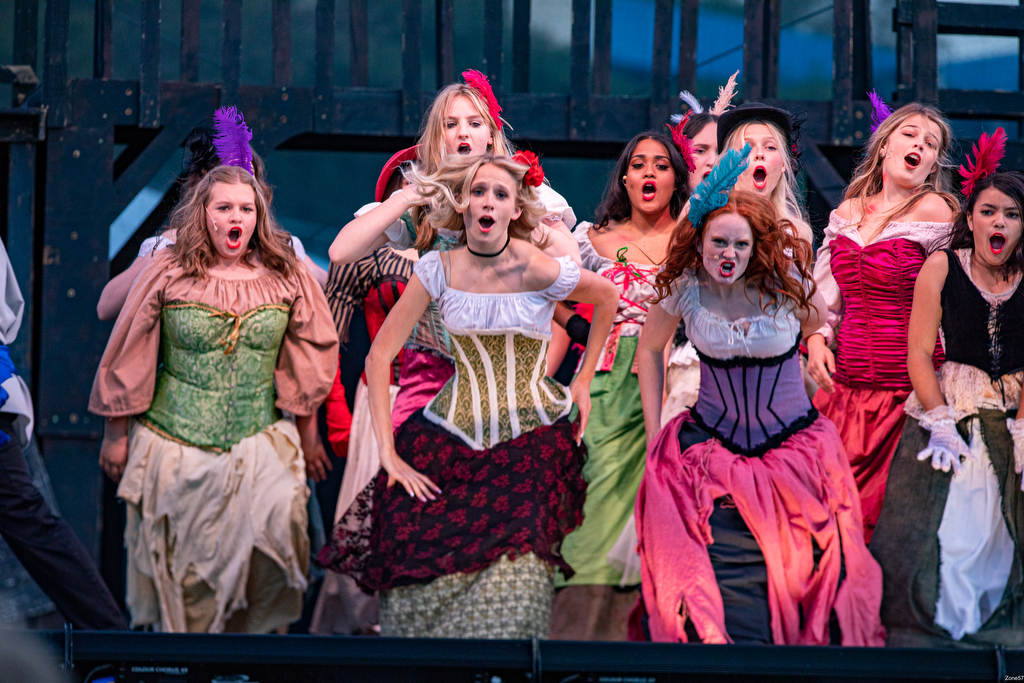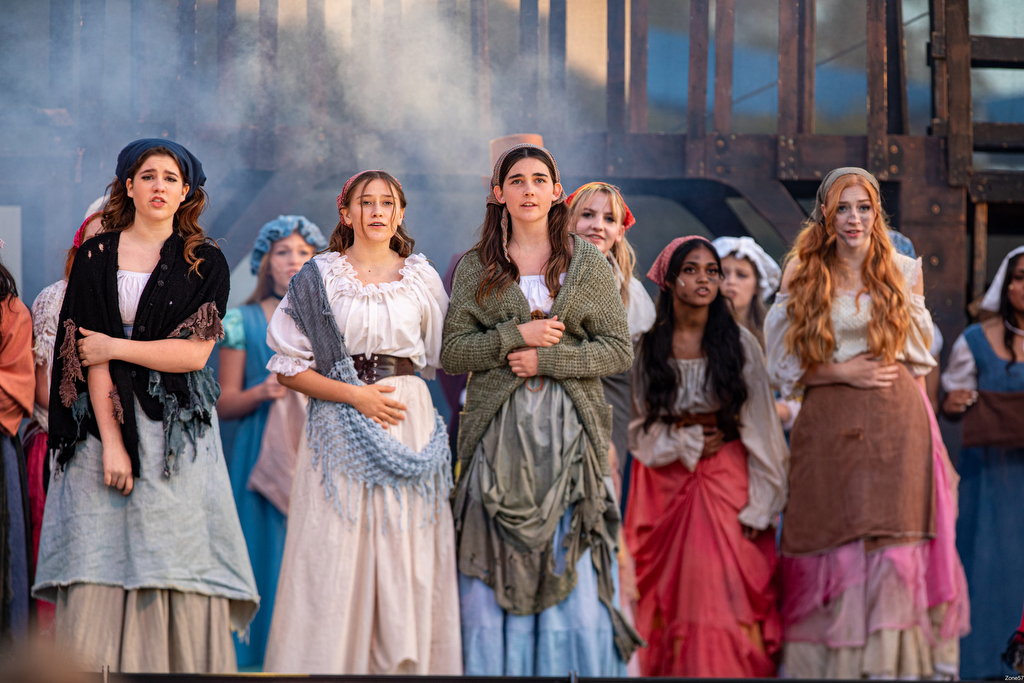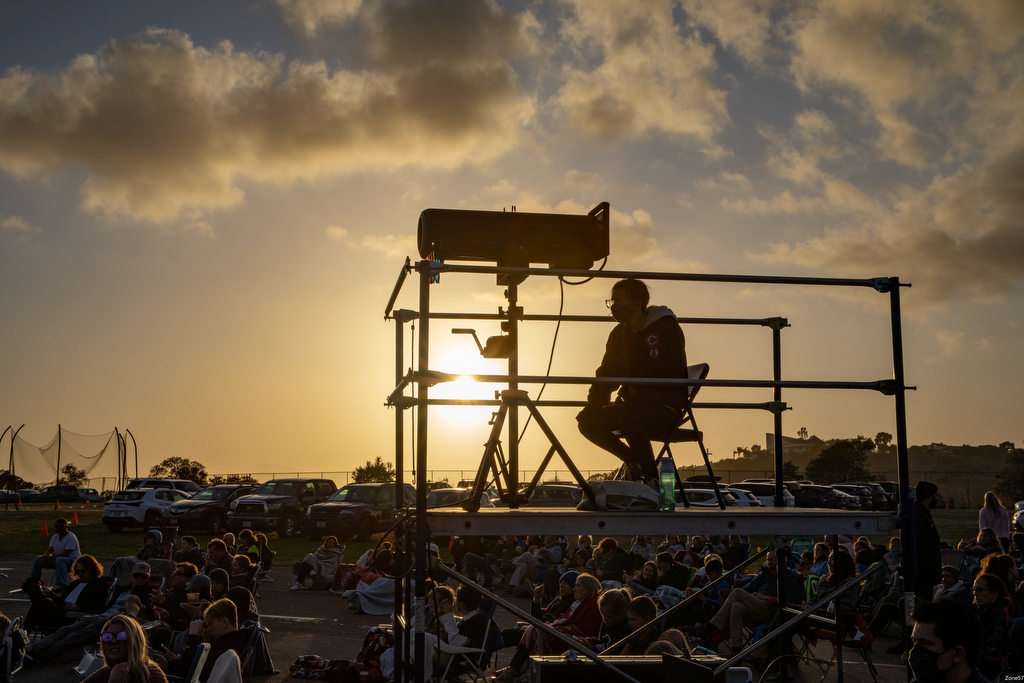 Don't miss the next show!
San Clemente High School drama students are performing "The Music Man" and have dedicated the production to the Class of 2020.
The show runs July 13 to 17. For more information, visit www.schsdrama.com