By Greg Mellen
In the hubbub of daily life, of school and home and family, not to mention pets, it is easy to get thrown off stride.
In such times, getting back on pace can be difficult.
At the Capistrano Unified School District and Marco Forster Middle School, the PACE program helps students get back up to speed. Through on-campus online instruction the program helps those who have fallen behind catch up.
Since the onset of the pandemic, the program has morphed into PACE Plus, a program that gives students extra on-campus time and assistance.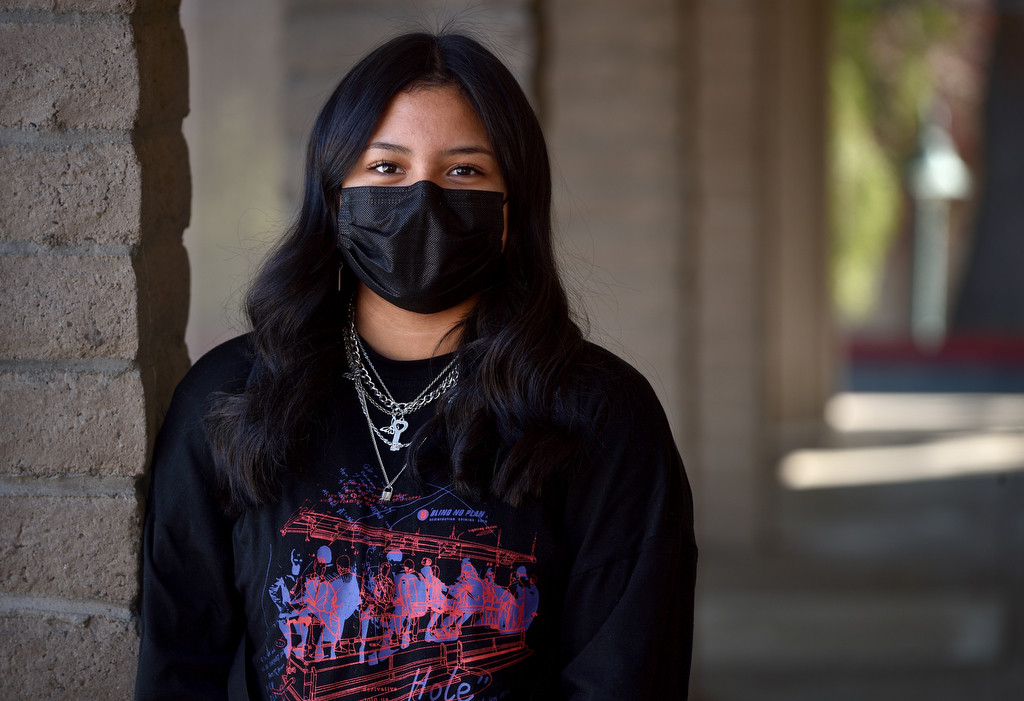 In some instances, just that little nudge has shown staggering results.
Take, for instance, Karol Avial.
In just one quarter, the 12-year-old lifted her quarterly grade point average from a 0.67 to 3.5.
"At first, it was kind of hard being stuck in a room doing homework," the seventh grader said. "Then I saw my grades go up and I got proud."
One aspect of PACE is that with completion of assignments, students can see their improvement on a daily basis.
"If she keeps this up, she'll have a 7.0," Andrew Freeman, assistant principal, said with a laugh. "We're really, really proud of her."
PACE, an acronym for Practicing Advanced Concepts and Enrichment, essentially provides students with specialized lessons, structure and support to help them focus and get organized.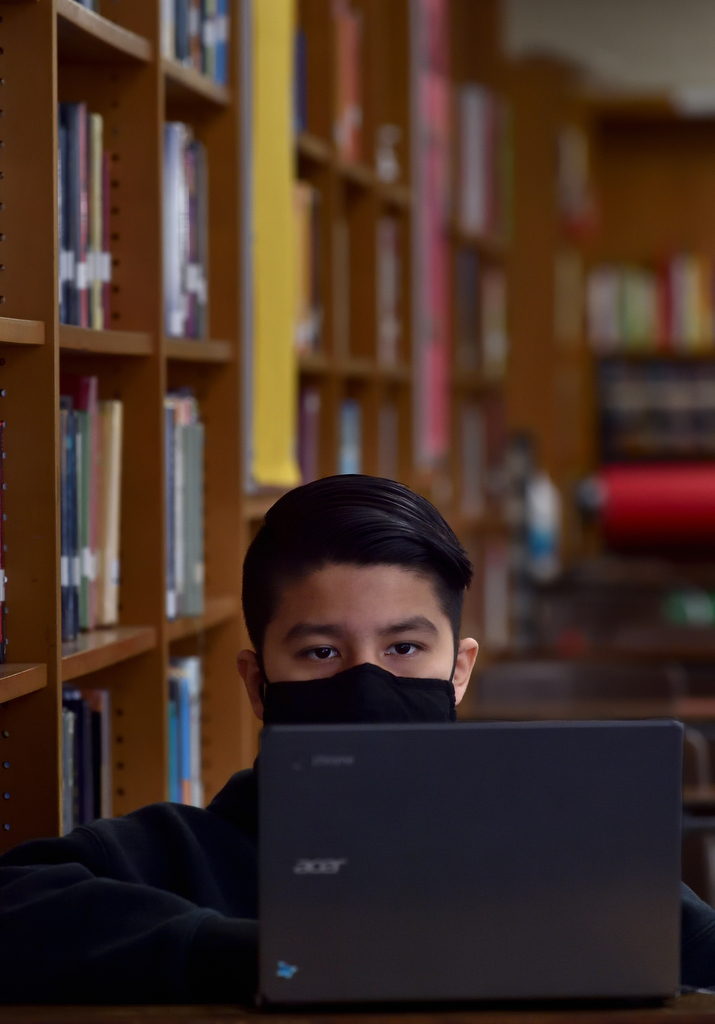 Sometimes, all a student needs is a quiet place where they can concentrate.
"At home we have three dogs that are always getting in my way," Avial said. Not to mention three older siblings. "Here at school, it's all peaceful."
In cases like Avial's, that may be all it takes.
During the pandemic, students have typically been spending two days a week on campus and three in distance learning. In PACE Plus, students spend an extra day on campus studying in the library.
Catherine Thompson, principal at Marco Forster, said many students like Avial only need the extra supervised time.
"Kids face all sorts of challenges," Thompson said. "Some are school-dependent. When they are on campus they are highly successful."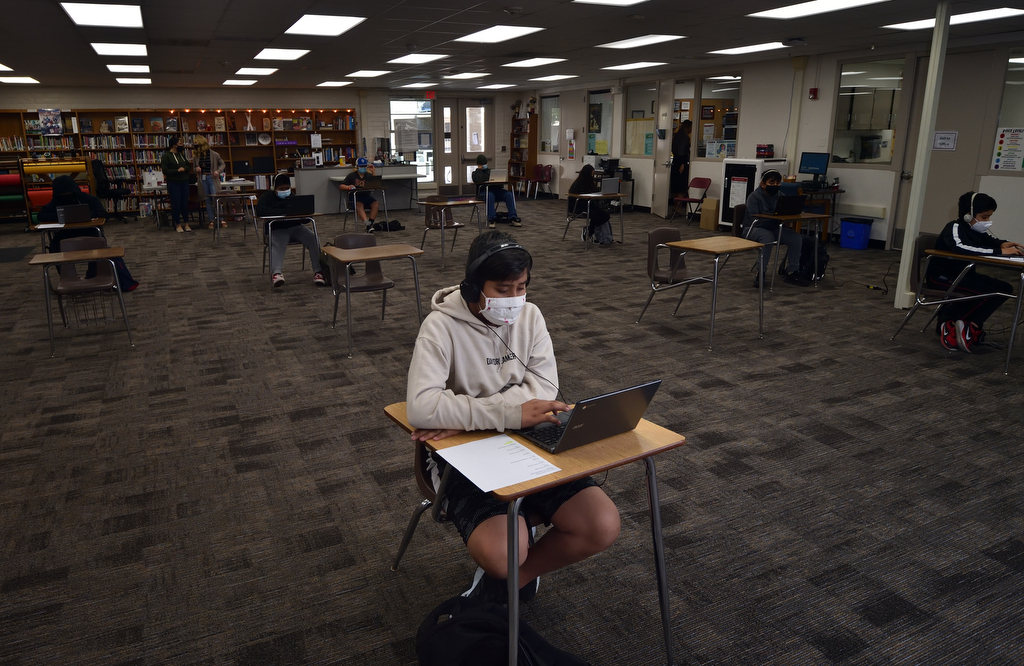 Many youngsters need a certain level of adult supervision and interaction, which isn't necessarily available in distance learning, Thompson said.
Avial said when she fell behind in her studies, "I kind of gave up. (The PACE instructors) gave me determination."
"Our issue is for all students to succeed," Thompson said. "When students are not successful, we will find a way to break down barriers."
Forster began the PACE program about a year-and-a-half ago.
In writing about the program, Thompson acknowledges "Overall, students are doing very well, they remain engaged, and they are getting access to their intervention-based second electives due to the program."
Despite the lack of formal longitudinal data, Thompson says, "every student improved their GPA."
Those like Avial that improve and succeed process out of the program.
While her work will continue to be monitored, the hope is the strategies and success Avial had will carry through.
Entrance into PACE is restricted to students who have been in or are in a second "intervention class," which are offered so they can gain credit for failed classes.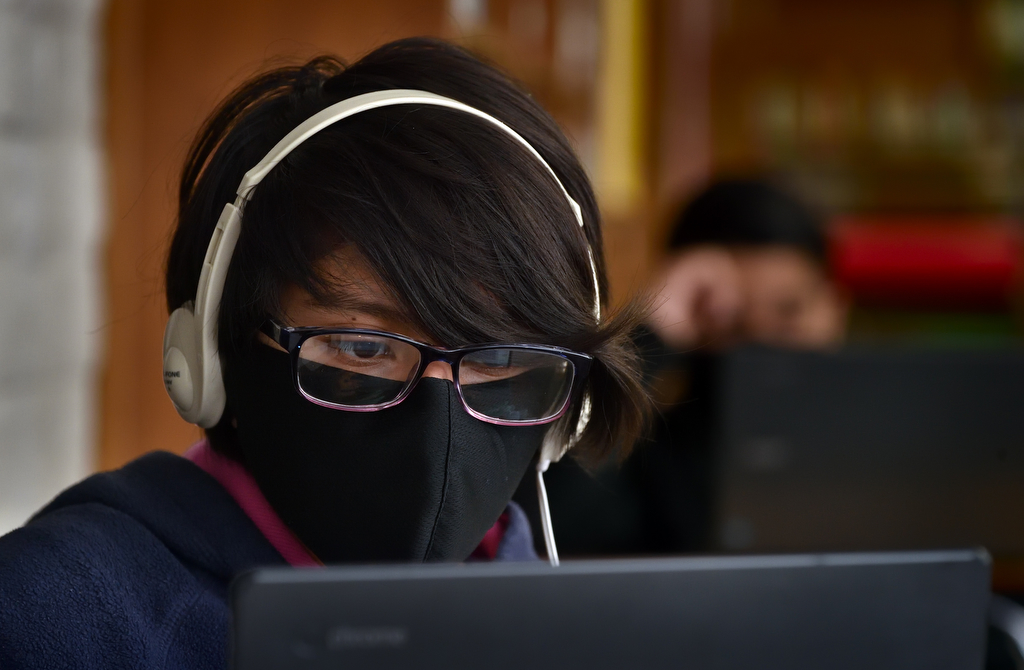 Thompson said the key is to find a balance where the student can redeem credits without being overburdened and requires collaboration between PACE and regular-class instructors.
"We've had students who were not in PACE who wanted to come on," Thompson said.
She tells of one student who would come to her each day wanting to be admitted.
"She told me 'I just need a quiet place to study,'" Thompson said.
PACE is not entirely new or unique.
In the pandemic era and age of distance learning, the entire education system is undergoing profound changes, Thompson said.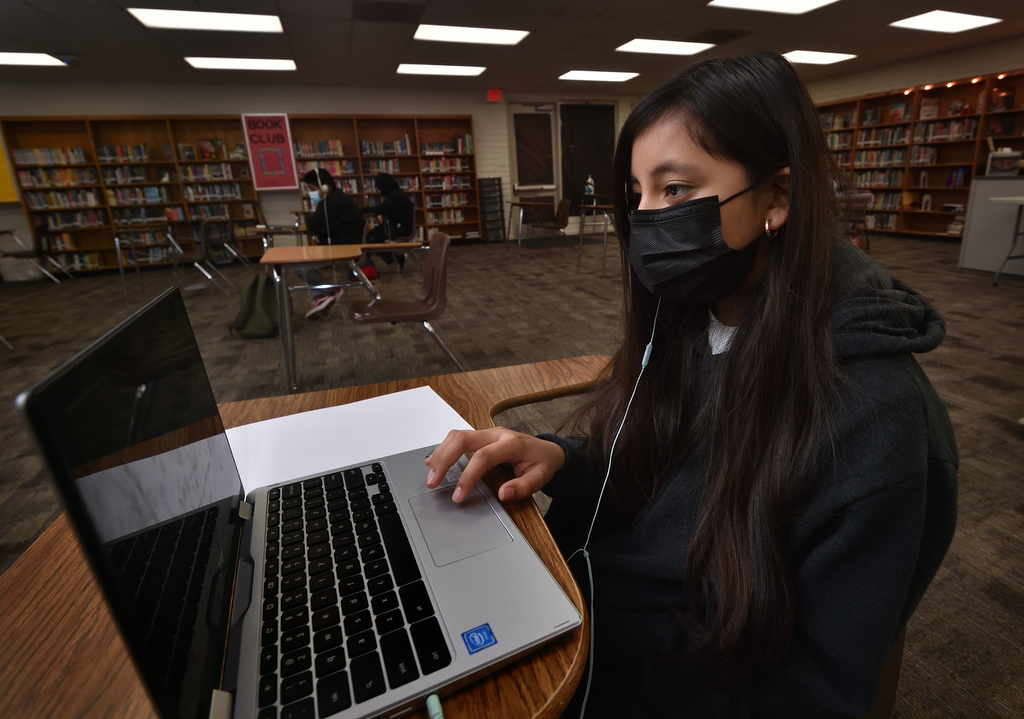 Some students thrive in the online environment and are at home with their Chromebooks and hot spots. Others need greater oversight.
"We're embracing challenges," Thompson said. "We're interested in seeing how this revolutionizes education. The longer we are in distance or hybrid environments the more we continue to see areas we can change."
For PACE students Thompson said, "the greatest change is not independence, but the drive they have to see they can do it."
The way the program is set up, students "get an immediate gratification," as grades are electronically tabulated and "they can see their improvement."
In the final analysis, Thompson said "All students want to be successful. Our job is to give them the tools."