Newhart Middle School recognized teachers and staff members on St. Patrick's Day (March 17) with a Baked Potato Bar in appreciation of their dedication and hard work during these unprecedented times, said Principal Judith Murphine.
The theme was, "Oh, how LUCKY we are to have you!"
The Baked Potato Bar was sponsored by the Newhart PTA and site administration. Local businesses graciously donated gift cards, reminding teachers how much they are appreciated by their community, Murphine said.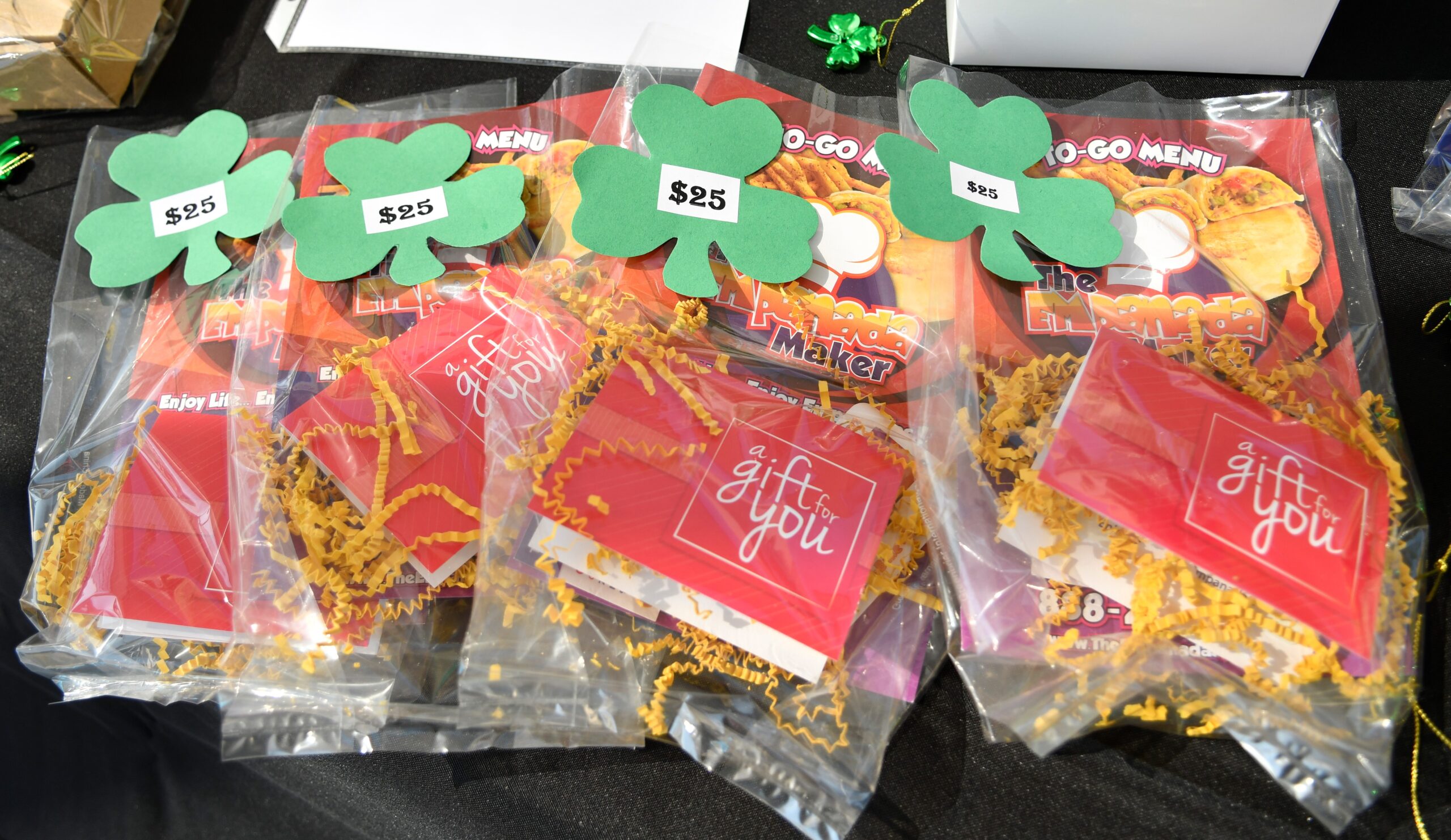 Heather Bonfadini, the Newhart Middle School receptionist, spearheaded the donation campaign.
"We hoped to collect at least 10 gift cards for our teachers; what we received from our local businesses was beyond my expectations," Bonfadini said.
Fifteen local businesses donated gift cards. Also on St. Patrick's Day the school recognized the Teacher of the Year, presenting her with a banner and flowers.
At Newhart, we believe in supporting each other and being One Panther Family.  We are grateful to the following businesses for their generous donations to our Newhart teachers and staff, Murphine said.
Gift cards were donated by:
Greek Bistro
Savour Bakery
Beach Hut Deli
High Ground Coffee House
Samurai Sushi
Paul's Pantry
Menchie's Yogurt
Empanada Maker
Skimmer's
Eat Thai Cuisine
Juicy Way
Albertson's
Heidelberg Pastry Shop
Flamingo's
Z Pizza