By Lou Ponsi
Aliso Niguel football coach Michael Calahan was named High School Football Coach of the Week by the Los Angeles Chargers.
Calahan was selected for the award after the Wolverines defeated Huntington Beach, 28-20, in the season's opening week on Aug. 20.
"I'm very, very honored to receive this award," said Calahan, who is in his second season guiding the Wolverines. "It was a huge victory, on the road, and I'm just really proud of my guys the way they just battled the whole game."
The Oilers were ranked No. 20 in Orange County at the time.
The Coach of the Week program "recognizes high school football coaches who have made a difference in the lives of their players through leadership, hard work, and a special dedication to their young scholar athletes," the Chargers wrote in a statement.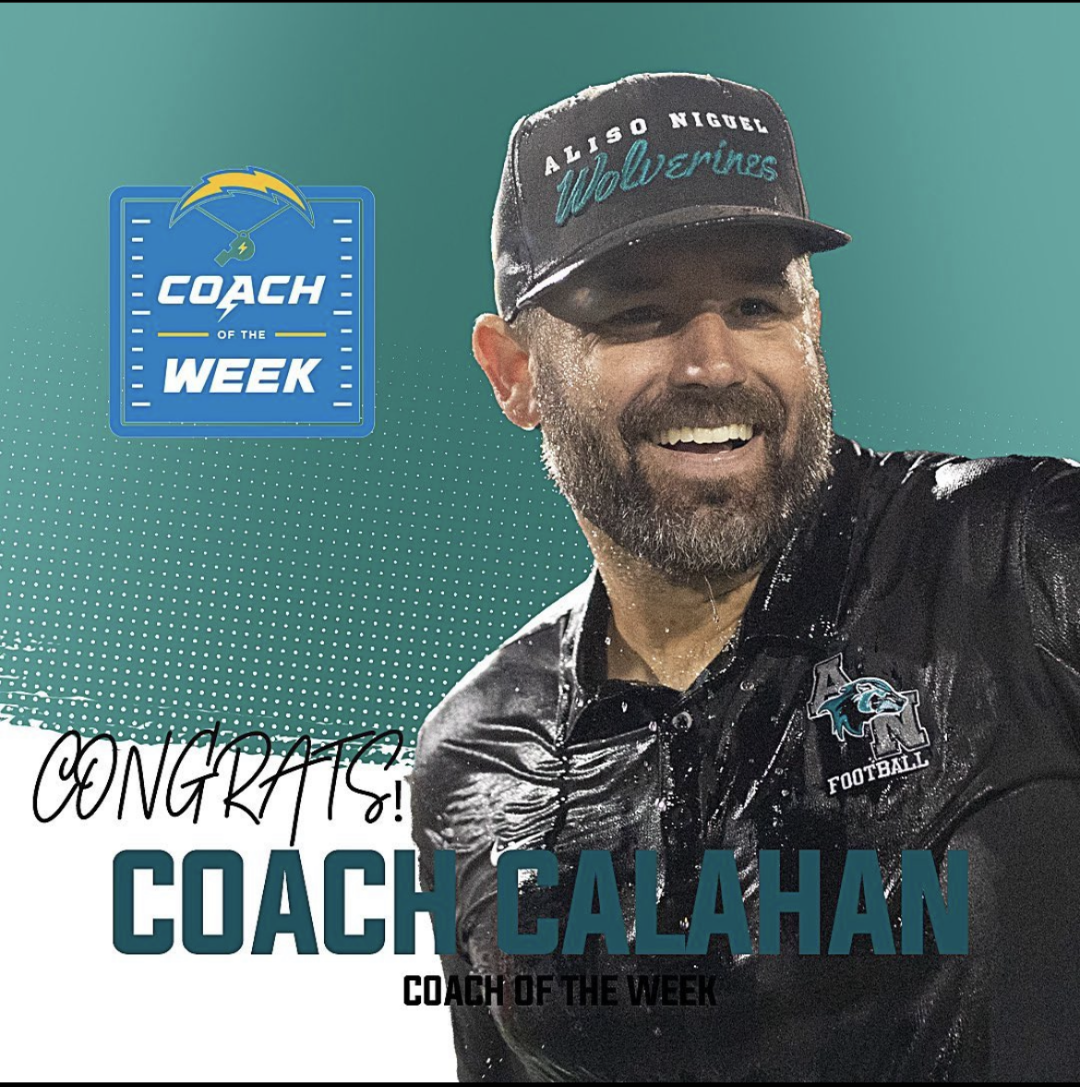 Calahan will receive $1,000 to be used for the football program, as well as tickets to an upcoming Chargers' home game. The $1,000 may go toward buying uniforms and the football banquet at the end of the season, Calahan said.
The Chargers, along with the NFL, have been hosting the High School Football Coach of the Week program for close to 20 years.
The selection committee for the award includes California Interscholastic Federation administrators and retired coaches.
After playing only five games in an abbreviated season last spring, the Wolverines are ecstatic to be playing a full 10-game regular season, Calahan said.
"It's just pure joy," the coach said. "You can just see happiness and a bit of normalcy."
After the victory over Huntington Beach, the Wolverines went on to defeat San Gorgonio of San Bernardino, 39-0, the following week.
The Wolverines are playing their first home game of the season on Sept. 10 against Dana Hills High School.