By Lou Ponsi 
The seventh and eighth graders at Ladera Ranch Middle School who attend the culinary design education class say it's the most enjoyable hour of their day.
What's not to like about a class where you get to sample all the goodies after you prepare them? We're talking treats such as pies, cupcakes and pretzel bites.
"I try to make this the class I would want to be in but never had when I was in school," said Carrie Gray, who teaches the class. "I try to make this really fun."
In order to get into the culinary design class, students must first apply. The 32 students currently in the class were chosen from more than 240 submissions, Gray said.
"They are a fun, energetic group," she said.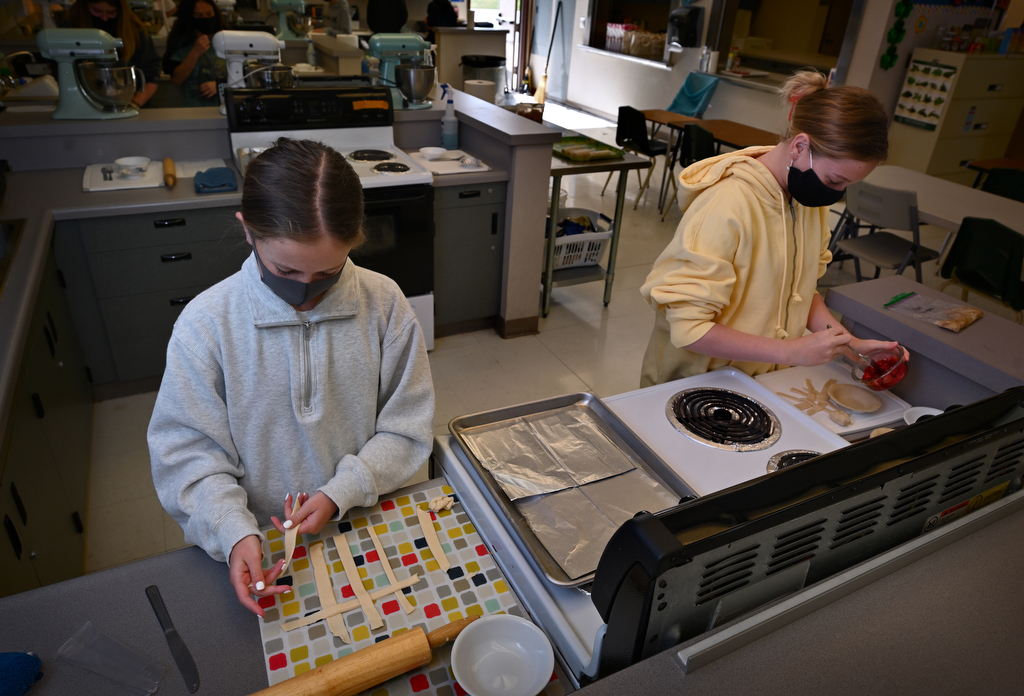 Eighth-grader Chloe Garcia took the beginning culinary design class in seventh grade and liked it so much that she applied and was accepted into the advanced class.
"I saw the cool things that the advanced people were making and I said, 'I really want to do that,'" Garcia said. "I love baking and learning new recipes and always make them for my family at home and they love it too. I always make a lot of deserts for them."
For some students, the class also offers a respite from more demanding classes.
"It's a really nice stress free break," said eighth grader Drew Hallbeck, whose schedule includes honors classes such as geometry. "You get to cook and eat a lot of food, which is nice."
Gray said the students come up with most of the ideas on meals and desserts they want to prepare.
"They get the ideas from competitions they've seen on (cooking) shows," Gray said.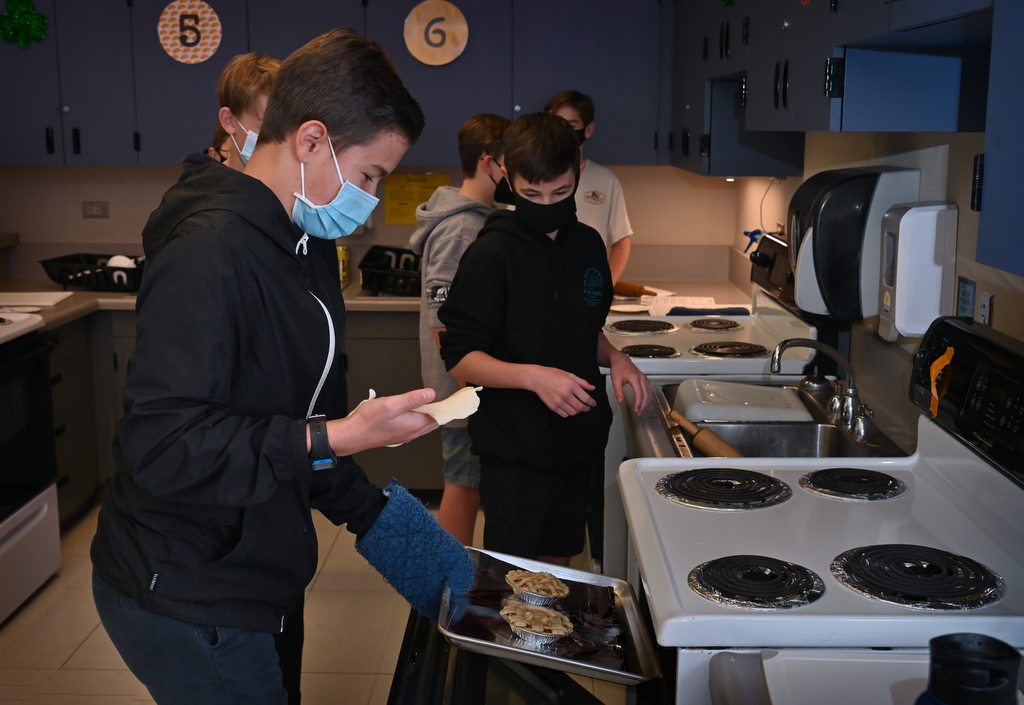 Recently, the class baked apple and cherry pies in honor Pi Day, which took place on March 15.
One of the highlights of the class is the annual Cupcake Wars competition, which was held in February. In a typical year, winning cupcakes are selected by taste, along with design and presentation.
However, with safety concerns related to COVID-19, sampling the cupcakes wasn't possible this year. Instead, the student competitors had to compose a photo of their cupcakes. The photos were sent to staff at the middle and elementary school, who judged each submission in part on the composition of the photo and working within a theme.
"The kids were worried they may not be able to do it, but they figured out a way to do it and and include the staff in voting," Gray said. "It was beyond my expectation."
This year's winner was Piper Gravdal, who received most votes of the 32 entries.
"I thought mine was a pretty original idea," Gravdal said.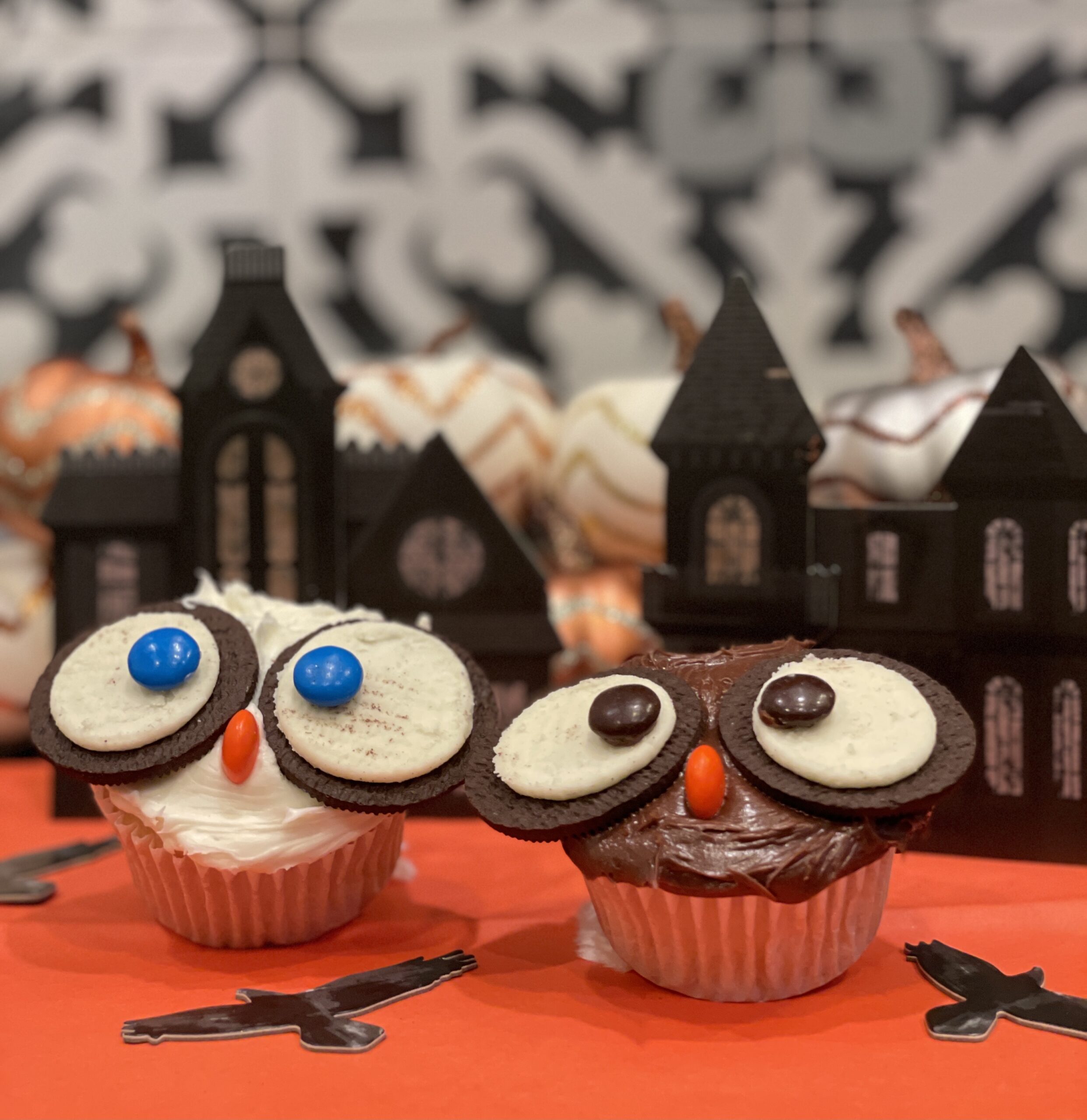 Soon, the class will prepare a favorite meal from their respective homes and present the meal to the class.
The classroom resembles a modern kitchen, equipped with stoves, ovens, dishwasher and a washing machine and dryer. Aside from cooking and baking, students also learn about nutrition, managing finances, sewing and doing laundry.
Because of the virus, the class takes place using a hybrid format, with in-person and virtual learning take place at the same. Students also the same restaurant cleaning protocols suggested by the Centers for Disease Control, Gray said. Students constantly wash their hands, surfaces are sanitized, and cleaning cloths are used only once before being washed.
"The tricky part was doing a hands-on class during (the pandemic)," Gray said.
When seventh grader Sasha Canzone first learned about the class, she was anxious to apply.
"I'm never bored or anything," Canzone said.
"I like all the friends and I love to bake and it's just really fun here," Canzone said.