By CUSD Insider staff
Ava August is going to Hollywood.
The 15-year-old Dana Hills High School freshman appeared on the 19th season of "American Idol" on Sunday and wowed the judges panel — Katy Perry, Luke Bryan and Lionel Richie — with her original song, "Neighbor Boy." The soulful pop tune is based on Ava's experiences growing up on her cul-de-sac.
Ava sang "Neighbor Boy" and played the piano with such effect that Richie commented, "You've got an old soul that comes out very fresh."
Her first-round televised audition was originally filmed in October in San Diego. Ava said her advancement this past weekend means she will appear again on the ABC show this Sunday and Monday.
"It was a crazy experience," she told CUSD Insider. "I'm really happy with the judges' reaction to the song. I'm so glad they liked it. It's just been insane, all the support. I'm so grateful. It's something I'll never forget, this whole thing."
After her "American Idol" debut, Ava said she has been watching her phone "blow up" with love and support, including on her social media channels.
"I'm really trying to soak it all in," she said. "I've gotten so much love and support from everyone. It's been cool to see how many people out there enjoyed the performance and enjoyed the song."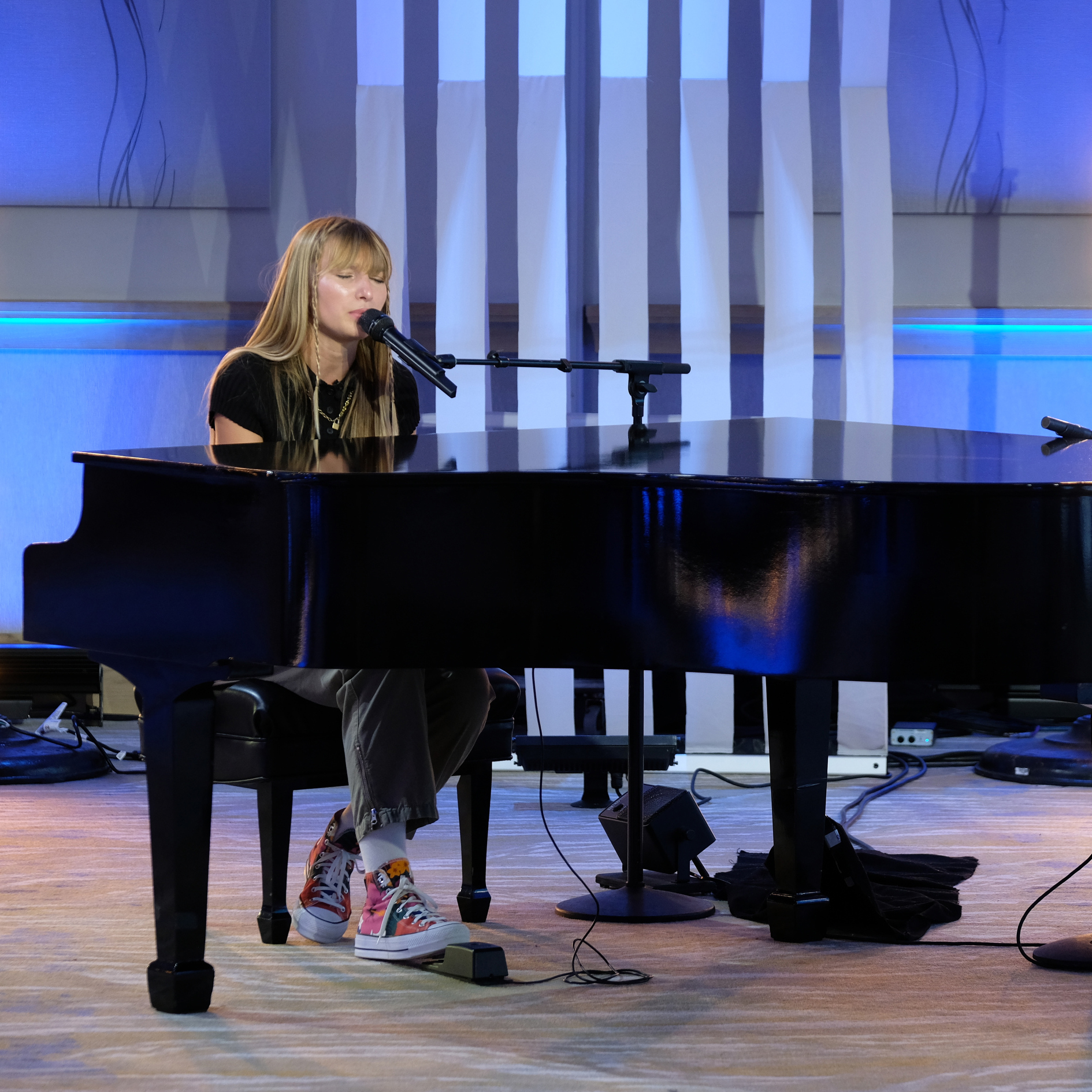 Ava has had a lifetime of loving music and honing her craft, including studying with Ray Medina, her Advanced Placement (AP) music theory teacher at Dana Hills. And already as a teenager she plays piano, acoustic guitar, and ukulele (which she first got during a trip to Hawaii).
As it were, she's no stranger to television. In 2019, at age 13, she sang "House of the Rising Sun" on "The Voice." Before the pandemic shutdowns, she was also a regular performer at farmers markets, the Irvine Spectrum and Laguna Beach.
Ava wanted to have a viewing party for her "American Idol" debut this past Sunday but couldn't, so she plans to make that happen this coming weekend.
"Tune in to keep watching these next rounds," she said. "Some crazy stuff happens and it's really exciting!"