Capistrano Unified School District held its first-ever Arts & Music Festival outdoors at Capistrano Valley High School in Mission Viejo.
More than 800 students throughout the entire Capistrano Unified School District participated in the showcase, which highlighted the district's visual and performing arts in grades 4 to 12, with two honors concerts — instrumental and vocal — along with visual and performing arts displays throughout the day. The CUSD honors concerts had been cancelled in 2020 and 2021.
CUSD fully funds its music programs for students in transitional kindergarten through high school — one of the few districts in Orange County able to provide music instruction to all students at all levels.
The event was held on Saturday, March 19, 2022.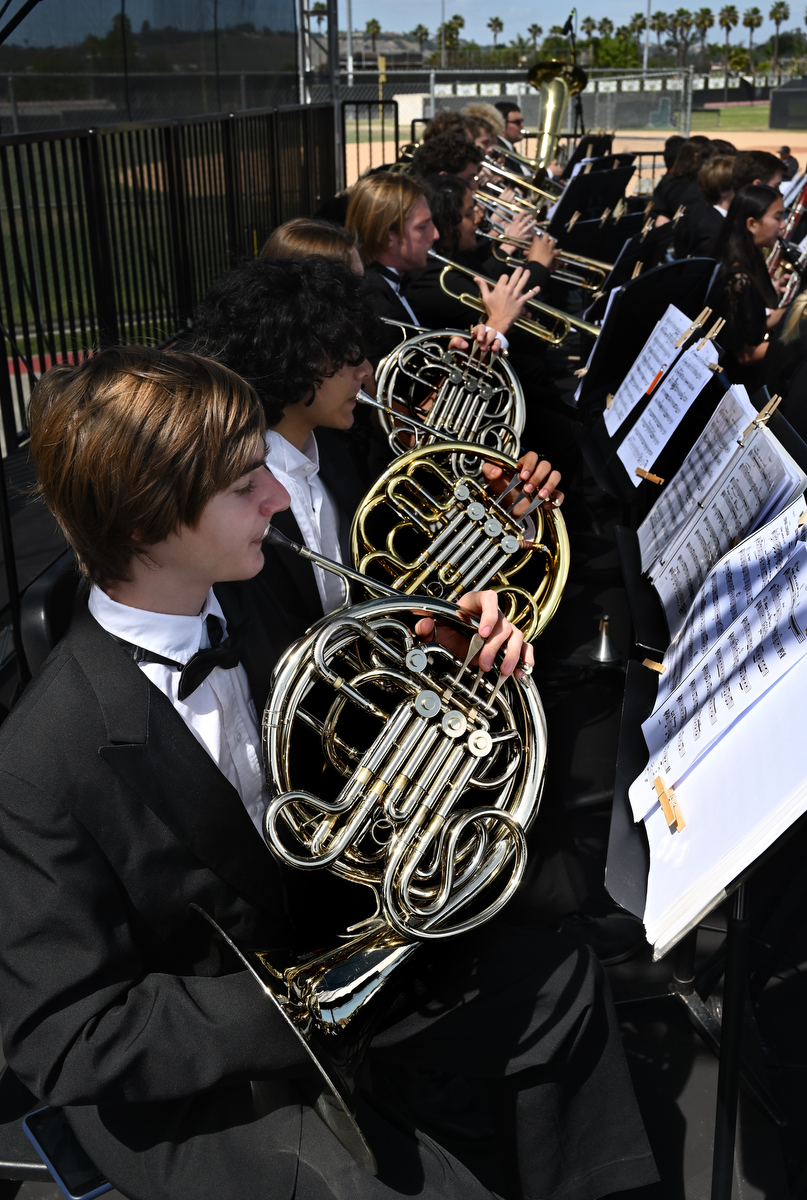 Teachers are asked to come to the front to be applauded during the Arts & Music Festival at Capistrano Valley High.
Photo by Steven Georges/CUSD Insider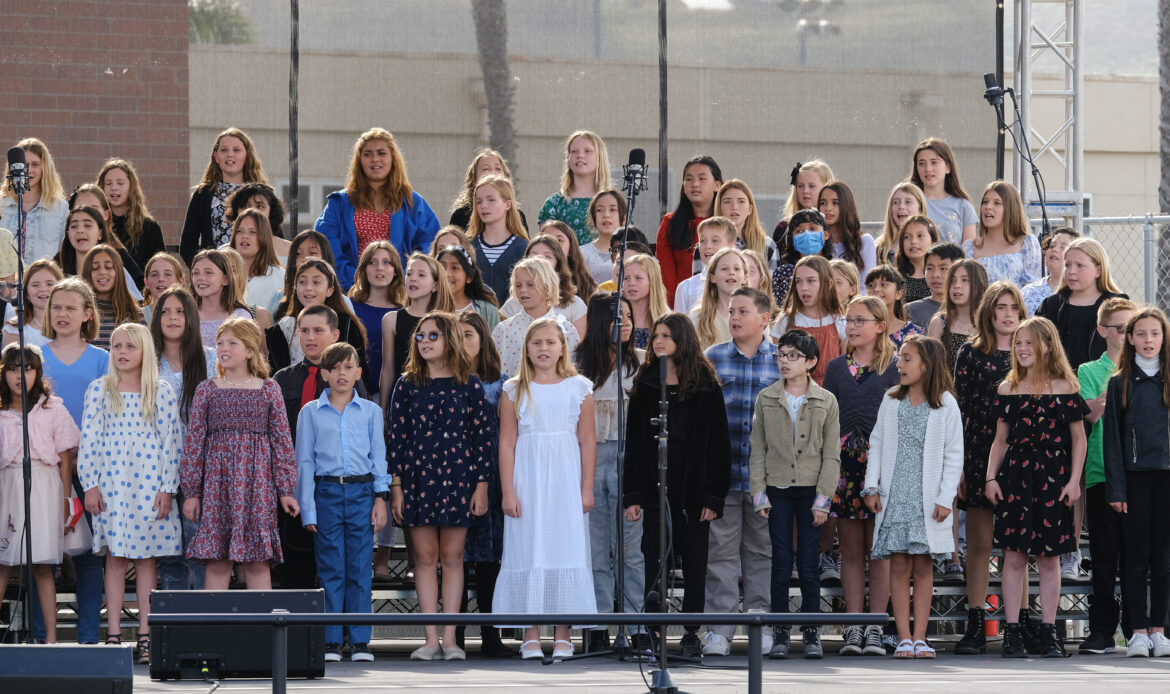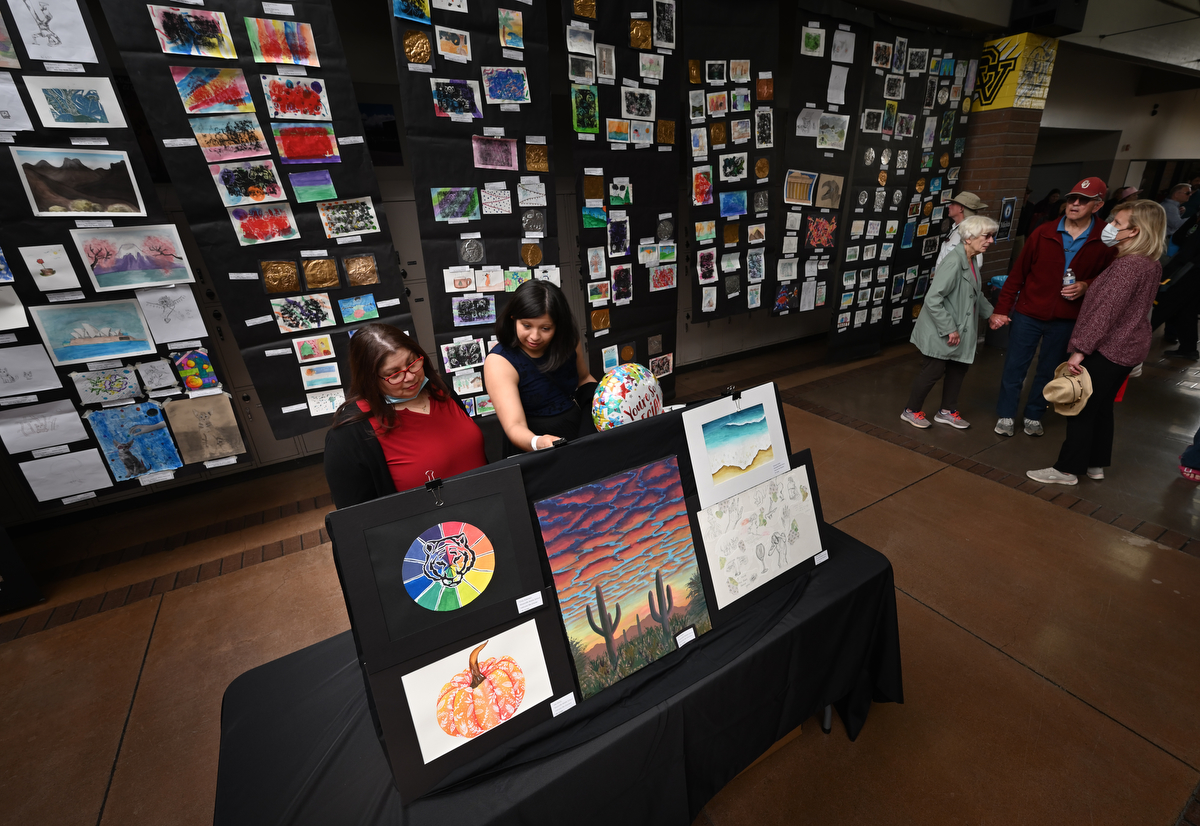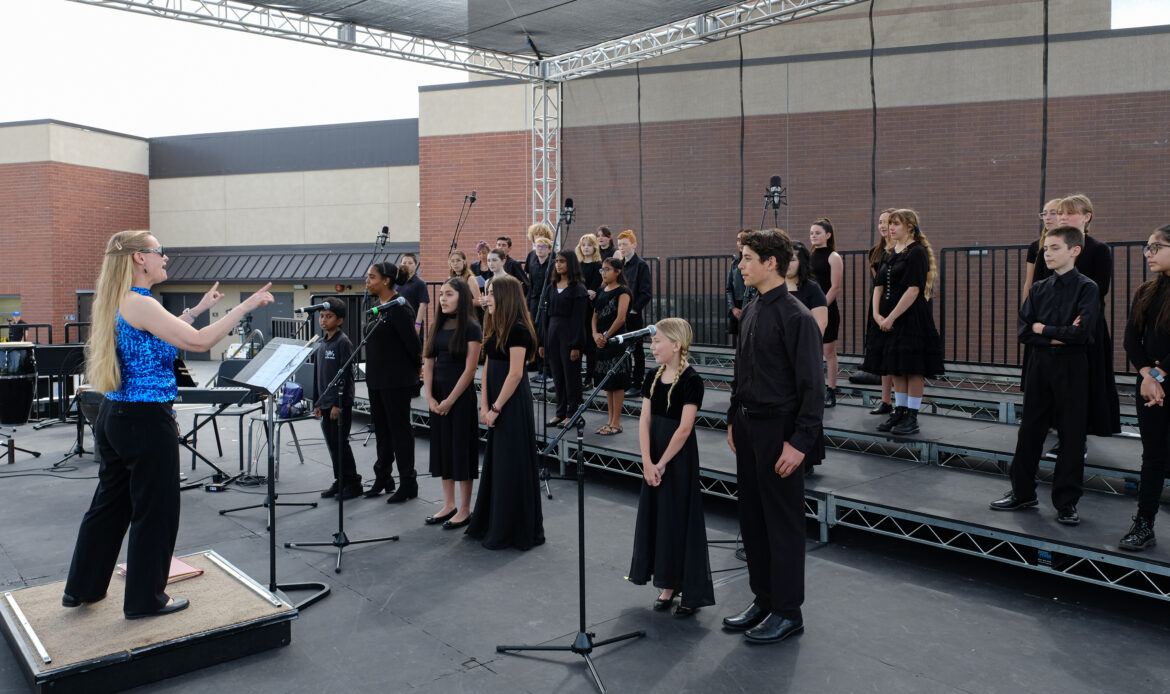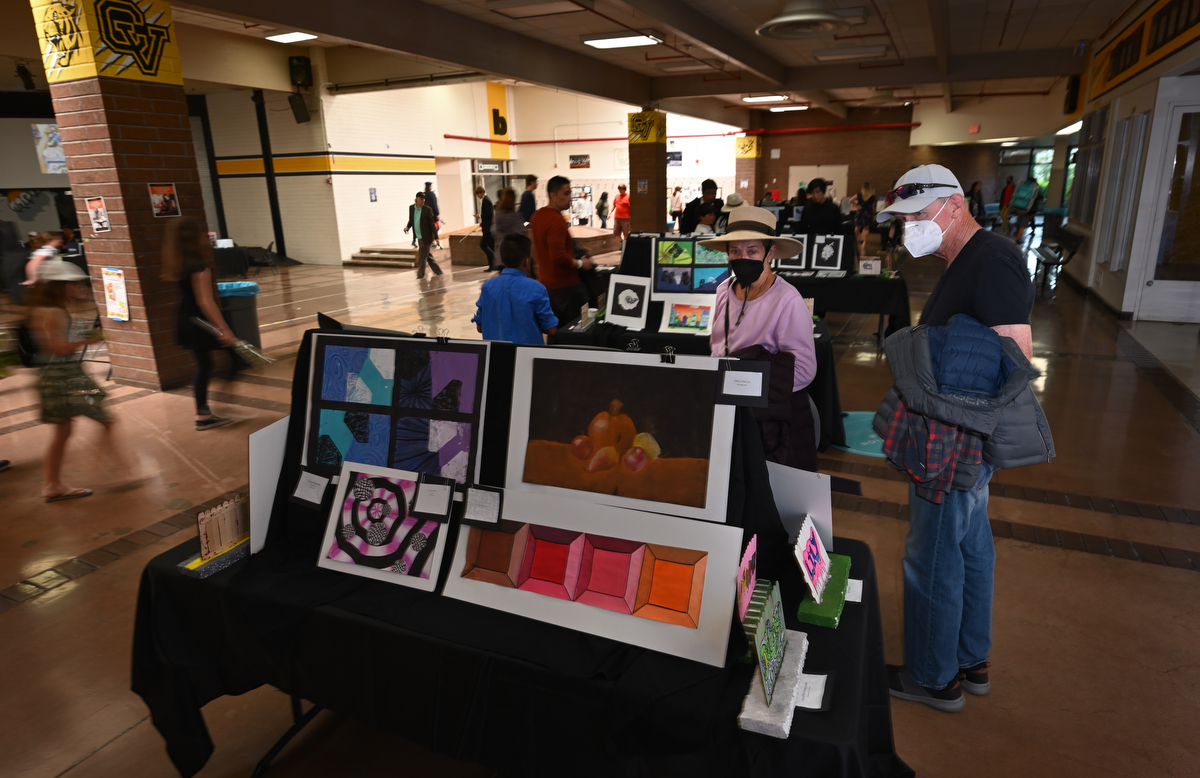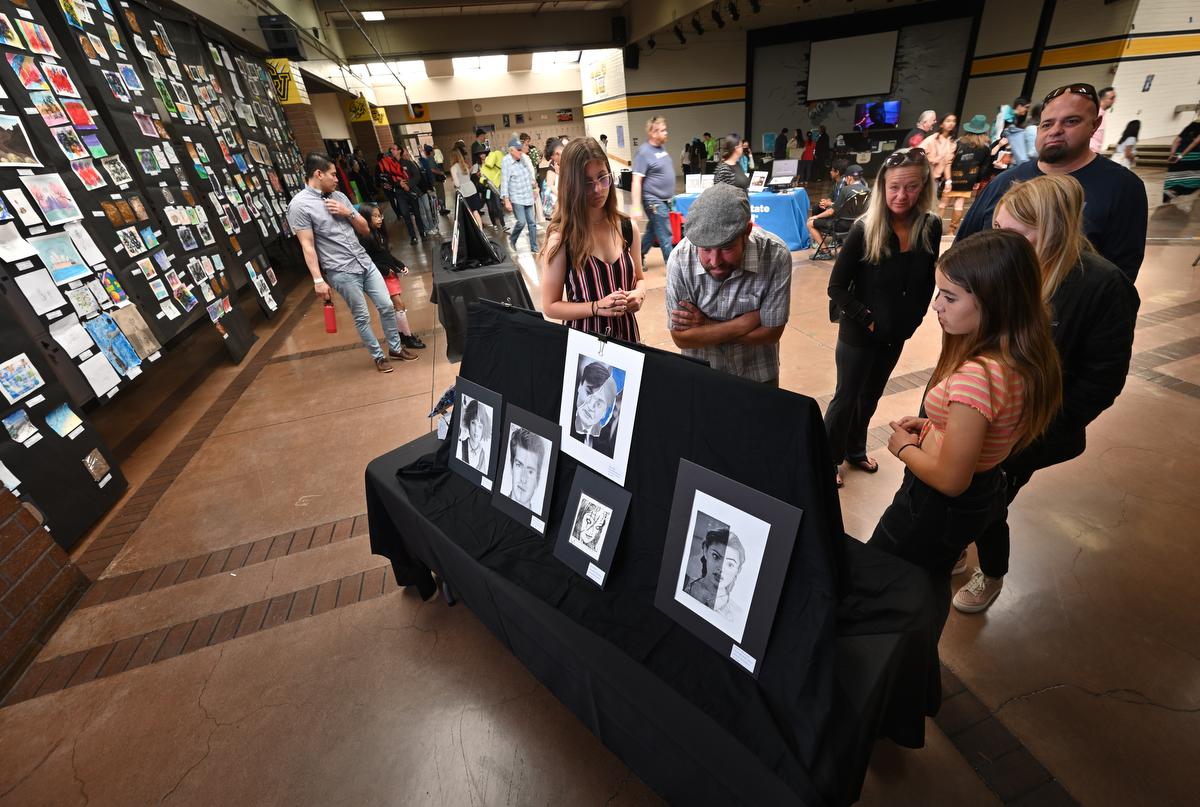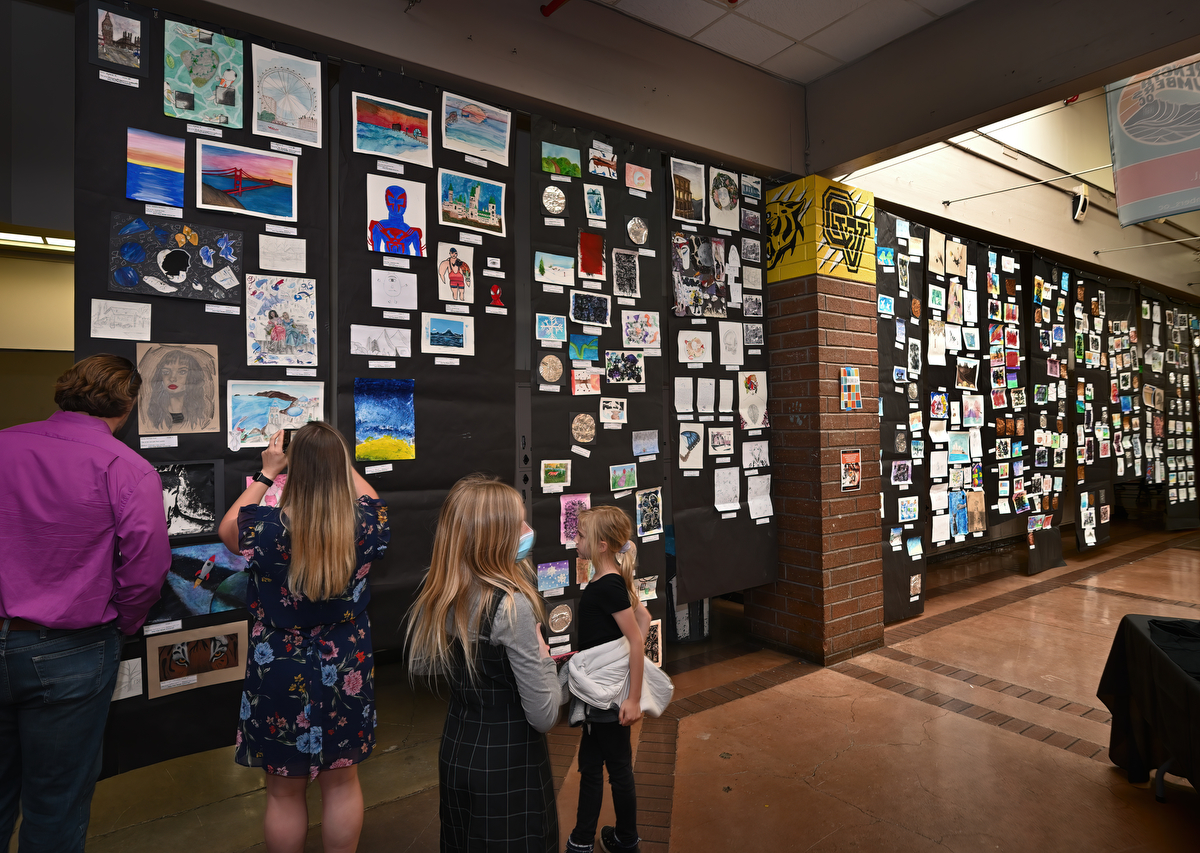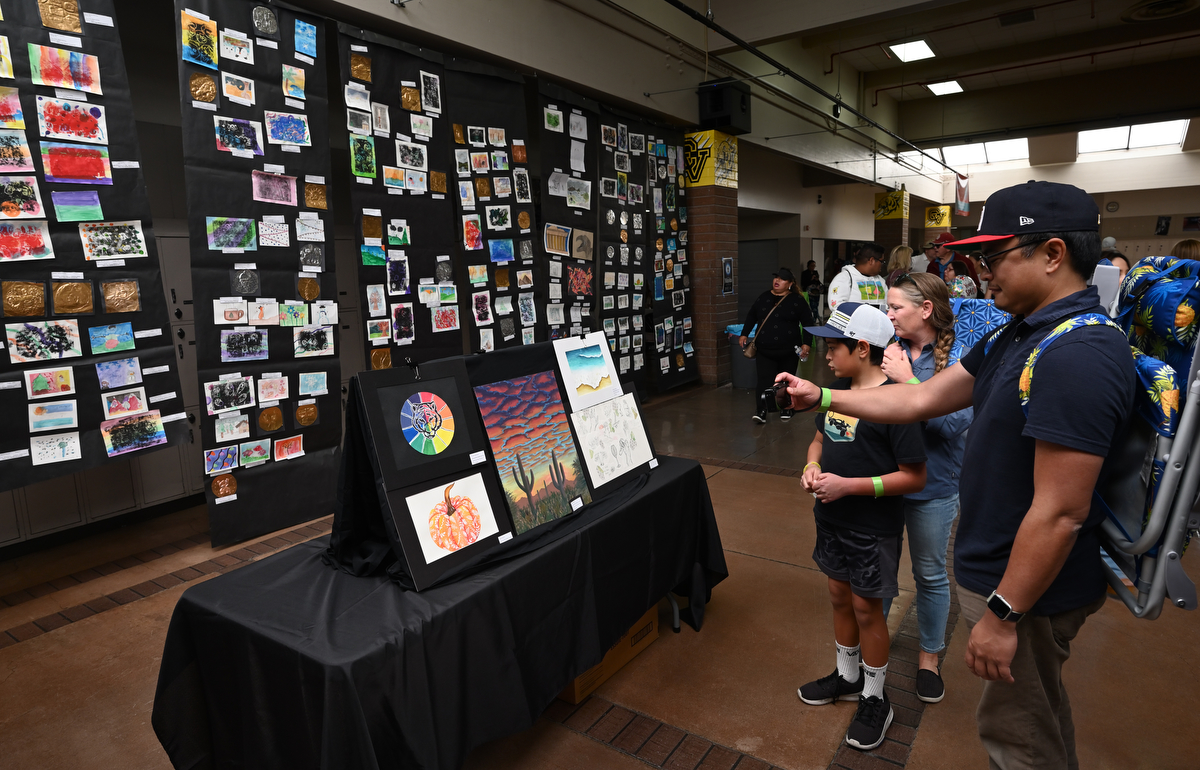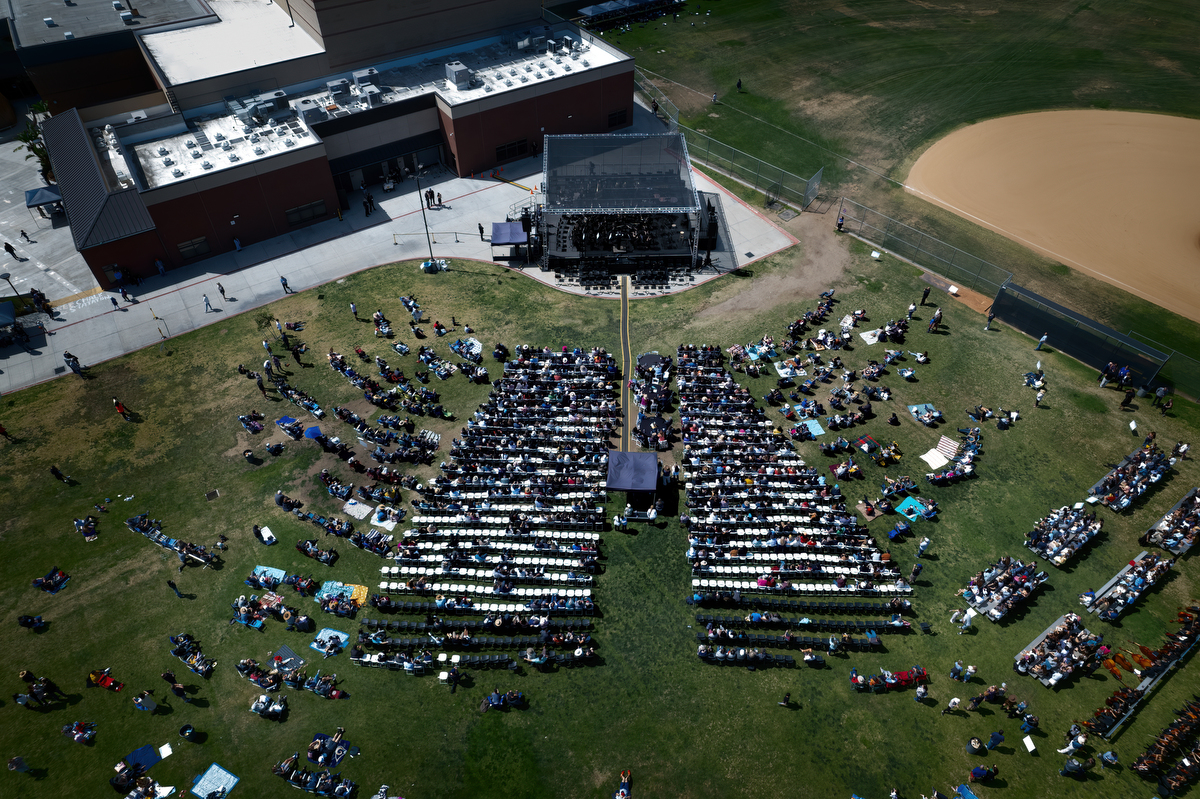 Supporters of the CUSD music program gather to hear the Middle School Honor Band as students perform at Capistrano Valley High School in Mission Viejo for the Arts & Music Festival.
Photo by Steven Georges/CUSD Insider