By Lou Ponsi
For years, Lauren Leslie and Christine Yount were rivals on the soccer field, first competing against each other for high caliber club teams and then battling it out for their respective high schools in the Capistrano Unified School District.
Yount, a goalkeeper, attended Capistrano Valley High School and Leslie, an attacker, attended San Clemente High. Their rivalry reached a crescendo in 2004 when the Cougars and Tritons faced off against each other in the CIF SS Division 1 soccer championship.
Neither player would win bragging rights, however, because the match ended in a 0-0 tie and the Cougars and Tritons were named co-champions.
Over time, though, the rivalry between Yount and Leslie has morphed into a close friendship, centering around the up-and-coming sport of beach soccer.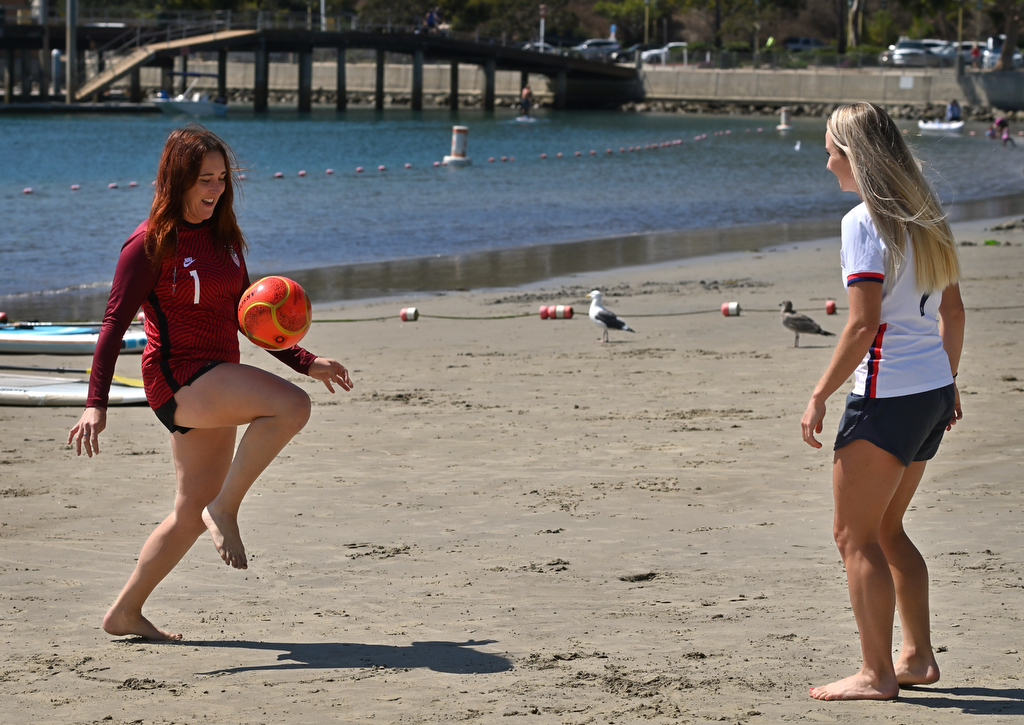 They are now neighbors in the same condominium complex and often haul their gear to the beach and practice together.
"When you get older, you kind of get over that stuff," Leslie said of the old rivalry. "Now we are just playing soccer and trying to get a workout and have a good time. I think that comes from sports, too. I think we have that same background and morals and values."
While the sport of beach soccer does not yet enjoy the same popularity in the United States as beach volleyball does — Leslie hopes to change that — the sport draws large crowds in other nations.
In August, Yount and Leslie played for the inaugural U.S. Beach Soccer Women's National Team in the Women's Intercontinental Beach Soccer Cup in Russia.
Leslie discovered beach soccer first, getting the opportunity to play the sport in Mexico. Leslie began playing more frequently and introduced Yount to the game.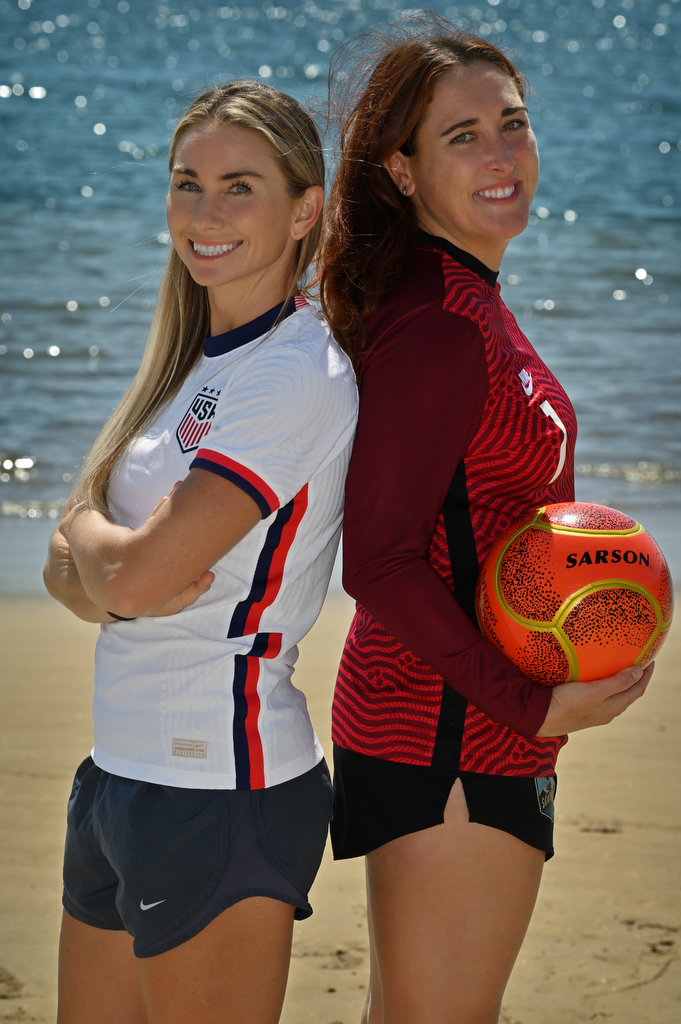 In addition to playing on the national team, Yount and Leslie play locally for the same club teams. And while the basics of beach soccer are the same as soccer on a field, there are some major differences. Each team is five players (four field players and a goalkeeper) and matches are divided into three 12-minute periods. The playing area is between 35 and 37 meters long and from 26 to 28 meters wide, and the goals are 2.2 meters high and 5.5 meters wide.
And of course, the game is played on sand.
"You'll literally see a ball hit the sand and do a 90-degree turn," Yount said. "There are so many uncontrollable factors with the sand and that's why I think I gravitate to it. The best players in the world still get humbled by the sand. It's a whole different style of play."
The atmosphere is also upbeat and festive, with music blaring in the background during matches.
Leslie is taking in active role in trying to grow the sport nationally and looks forward to the day when the United States fields a national team and beach soccer venues are as plentiful as they are for beach volleyball. The sport was considered for the 2020 Olympics in Japan, but didn't make the cut.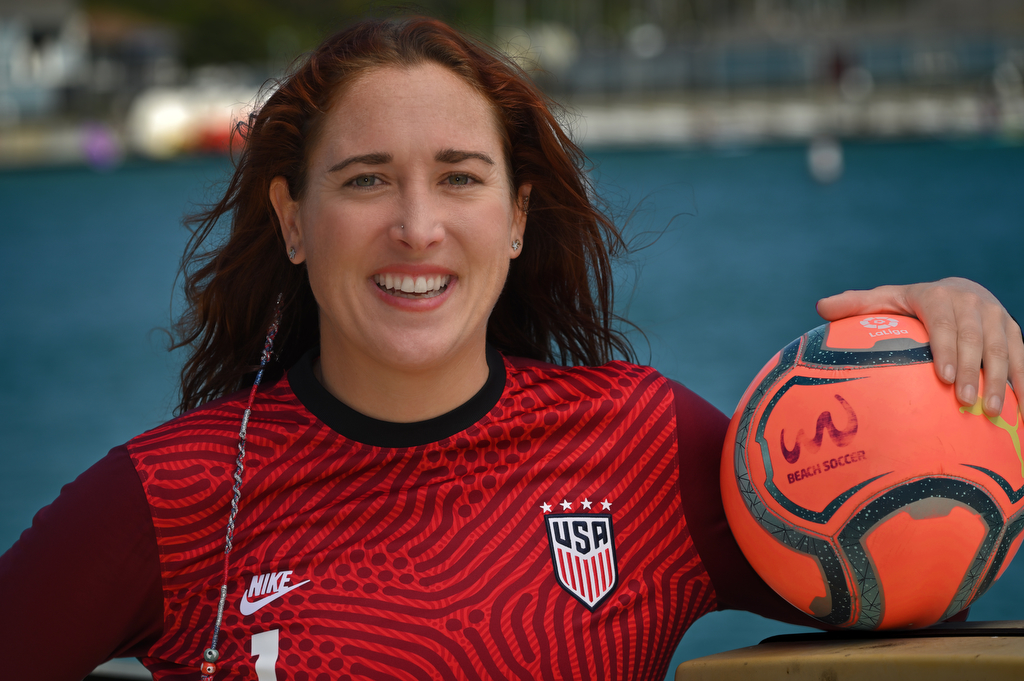 Leslie recently presented a business plan and proposal for a beach soccer stadium at the Great Park to officials with the City of Irvine.
"The goal is to get it in the Olympics and the next goal is to get a women's World Cup," she said.
Long after graduation, Yount and Leslie both made their way back to Capistrano Unified School District.
Leslie has spent 10 years as soccer coach at San Clemente High. She coaches three age-group teams for the prestigious So Cal Blues, the same club she was on for 11 years. She also runs soccer camps.
"We both have meaningful jobs working with these kids," Leslie said.
Outside of soccer and working with youngsters, the pair discovered other common interests.
After graduating from Capistrano Valley High School in 2005, Yount played soccer at San Diego State and earned a master's degree in occupational therapy from Nova Southeastern University in Florida. She is now a pediatric occupational therapist working with special needs children at four Capistrano Unified elementary schools.
"For me, it's a community," Yount said of Capistrano Unified. "I grew up in it and I came back to it. It just goes to show what a great school district we have."