By Lou Ponsi
Sailor Denton was 6 years old when her grandfather took her to the BMX track to watch her cousin train and compete.
Sailor, now 9, was immediately drawn to the sport of BMX racing, where riders compete on dirt courses, navigating rollers and turns and making jumps.
"She went to the track and came home and said I want to ride," said Sailor's father, John Denton. "The next day she had a bike and all the gear."
A lot has happened since then.
In July, Sailor, a fourth grader at Hidden Hills Elementary School in Laguna Niguel, will be racing for Team USA at the UCI BMX Racing World Championships in Nantes, France. The five-day competition will feature 3,000 world-class BMX riders from 45 countries, with thousands of fans turning out to watch.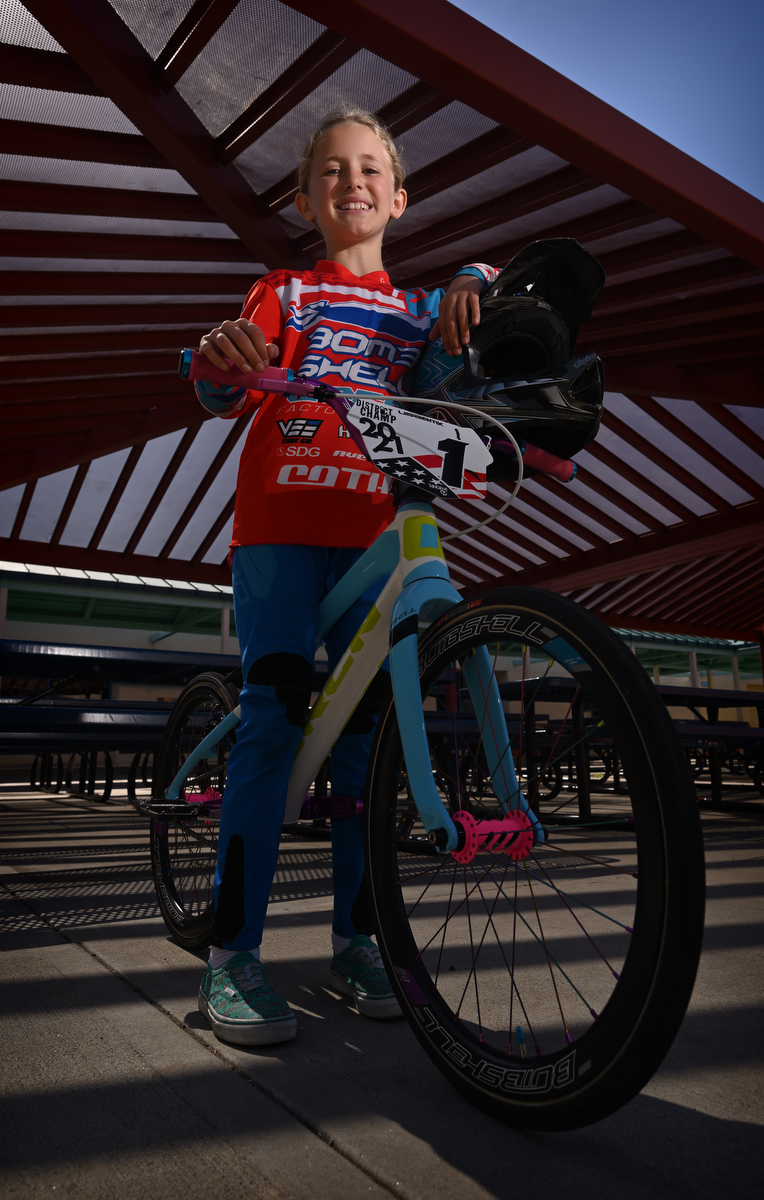 Of the four BMX classes – novice, intermediate, expert and pro – Sailor competes in the Expert Girls Class. At the World Championships, Sailor will compete in the Challenge Class, for riders 16 and under.
Sailor's coach, Robert De Wilde, a three-time world champion and competitor in the Olympics, said the competition features "the best of the best of the best" riders in the world.
"That feels really good," said Sailor, describing the feeling of performing at your best. "I'd say that whenever I'm on the track, I just feel pleasant. I feel like I'm flying."
Within months of her first visit to the track to watch her cousin, Sailor was competing — and winning.
Sailor won her first national event on Jan. 11, 2020, advancing to the Expert Girl class – the top level of amateur racing – less than two weeks later. In November 2020, Sailor placed sixth at the USA BMX Grand Nationals, earning her distinction as one of the top riders in the nation. Sailor became a factory rider for Bombshell Bike Systems in January 2021 and has been a factory rider for more than two years.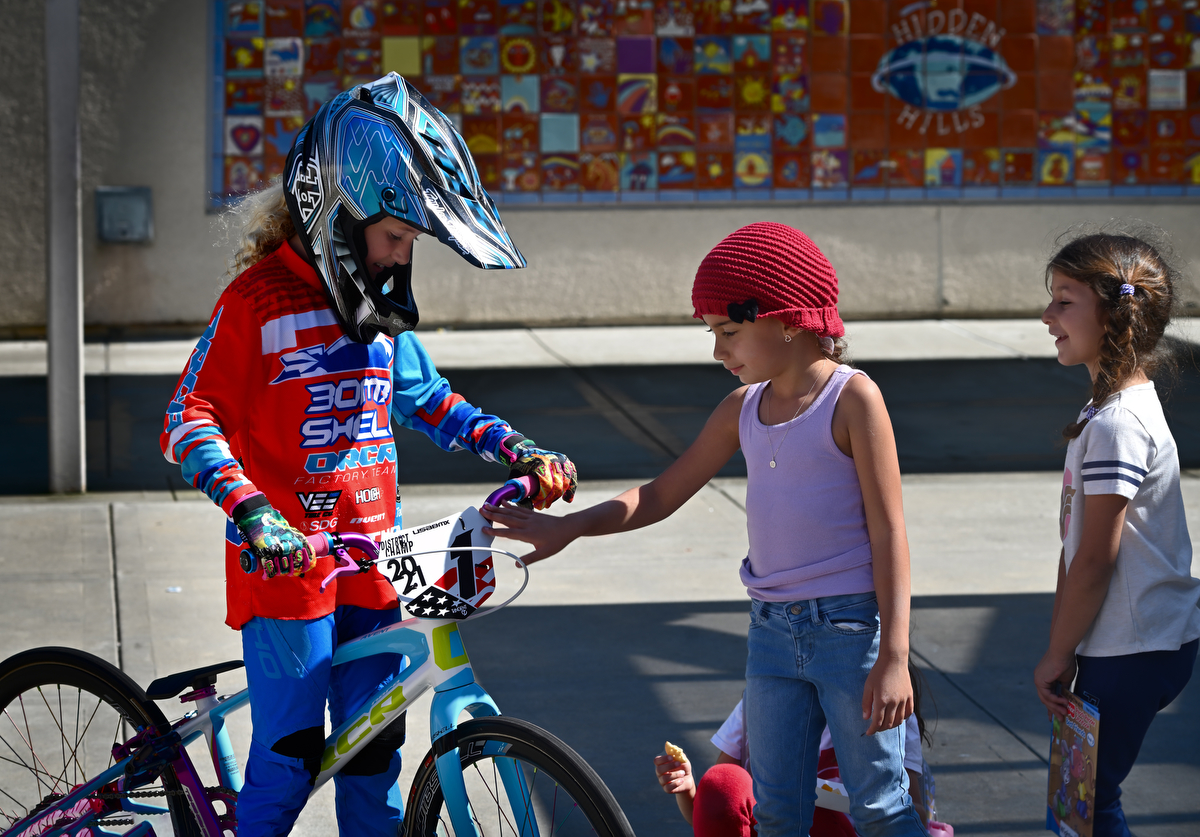 After training under De Wilde for a few months, Sailor placed second in the UCI Worlds Qualifier in March, earning the young athlete a spot on Team USA and a ticket to World Championships. She possess the skills to compete at a high level, De Wilde said, but one of the first attributes the coach noticed was her high energy level and enthusiasm.
"She always brings great vibes," De Wilde said. "She always pushes herself to the edge. All this stuff will pay off in racing."
BMX riders wear helmets, goggles, and gloves, along with durable pants and long sleeve shirts with pants underneath for protection in the event of a crash. The bikes are smaller than typical bicycles because riders never sit down.
"You need stamina, good focus and staying straight and not looking at the other riders," Sailor said. "You need to be able to use your legs."
Sailor, who spends five days a week at the track, also credits her "gates," the speed at which riders break out from the starting gate, as one of the main reasons for her success.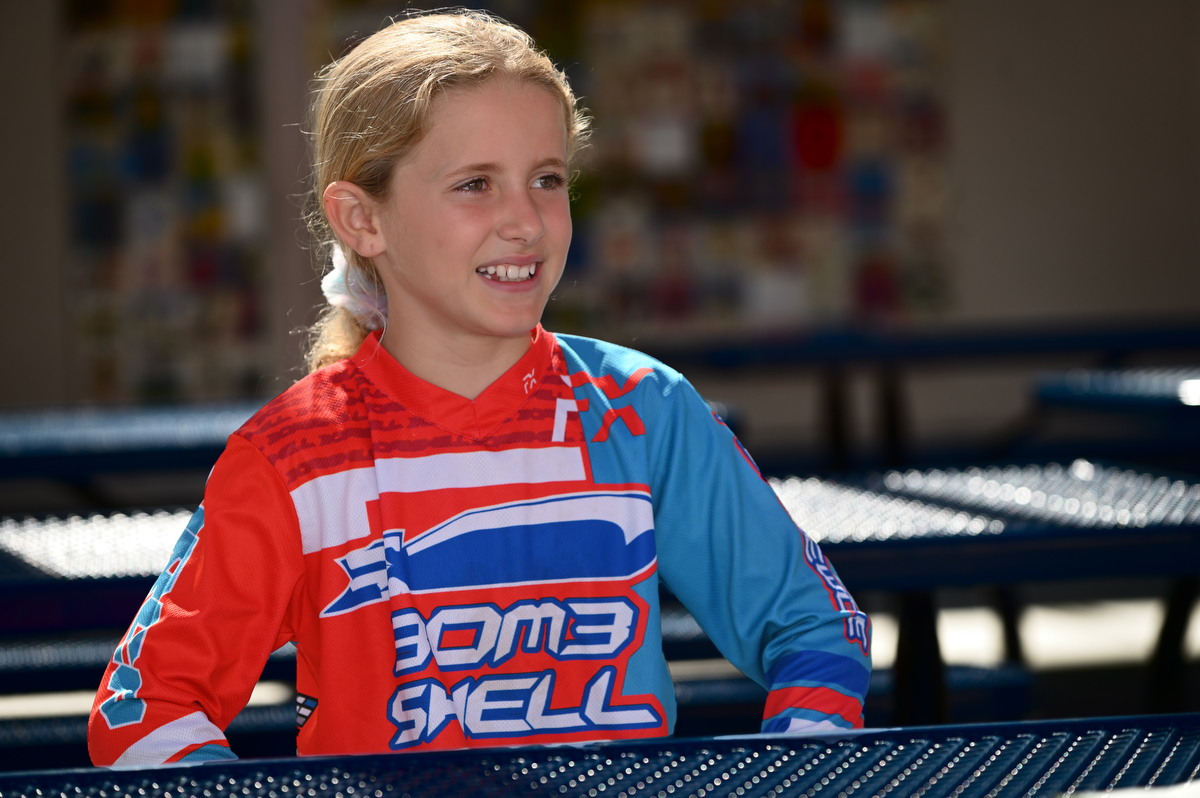 She still keeps school a top priority. Sailor recently received an award trimester award at Hidden Hills for excelling in math.
The sport of BMX is a family affair for the Dentons. Sailor's 3- and 5-year old sisters also ride bikes, she said. The family has logged 30,000 miles on the minivan traveling to races.
"It's a cool sport and a fun hobby," Sailor's father said. "The whole family is in the minivan. Our best memories are the times we spend together in the car to and from races."
Sailor tries to get other girls excited about the sport of BMX racing, her father said.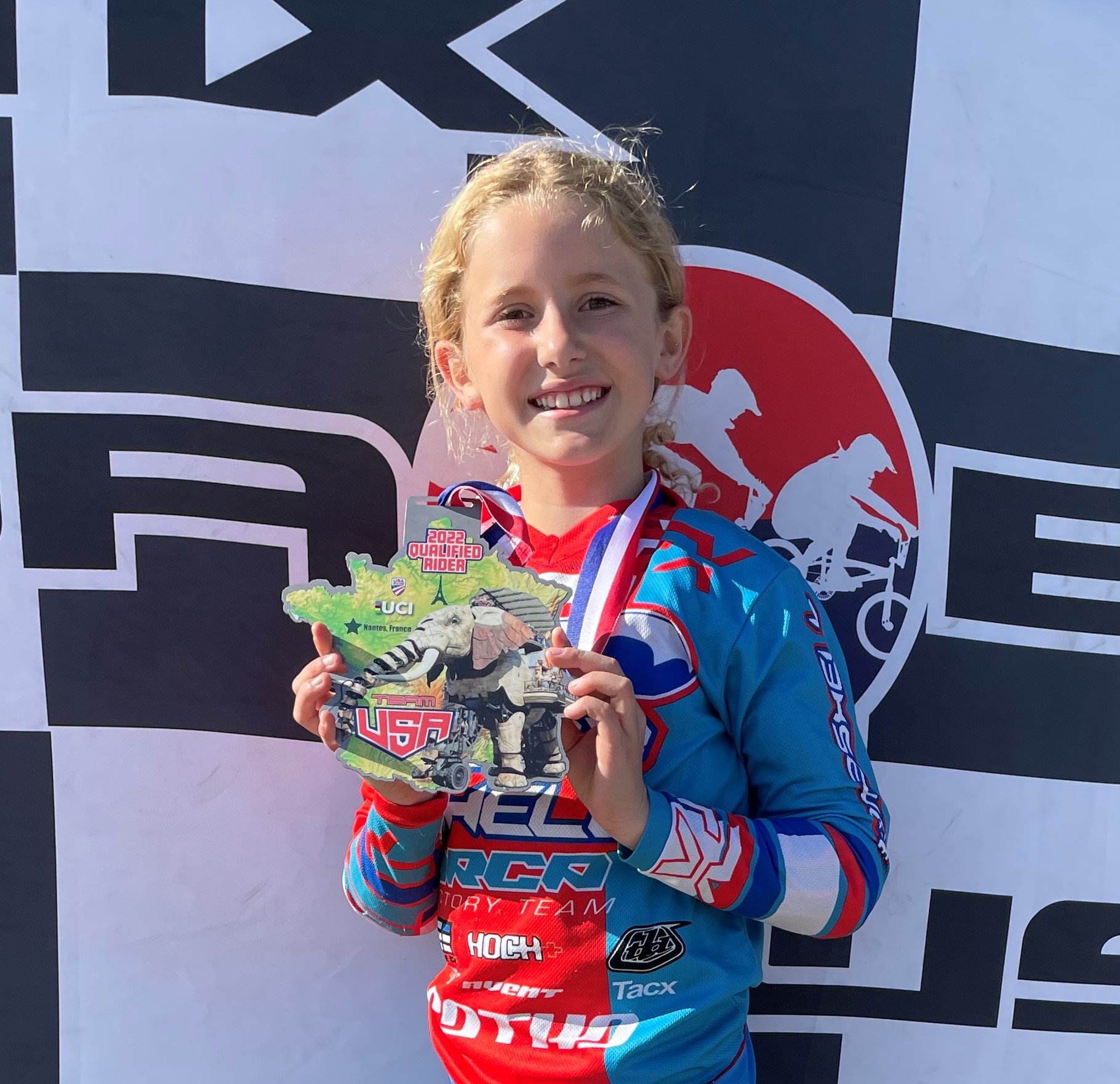 "When we have new kids come to the track, Sailor is always one of the first people to talk to them," he said. "She always goes out of her way to bring new riders in and help them understand the process."
The first few days in France could seem a bit overwhelming, said De Wilde, given the number of people and talent level, along with being in another country.
"Over a few days, she will get used to it," De Wilde said. "I hope she will have a great experience. I think the biggest enjoyment will come a few months later when she realizes that was a really good, fun trip."