Earth Day was a joyous, eco-conscious celebration around CUSD on April 22.
Palisades Elementary opened its new campus garden. Students completed a scavenger hunt by identifying marked plants throughout the garden and received seeds to plant at home.
Marblehead Elementary. an Environmental Studies Academy, planned a whole week of activities centered on caring for the Earth and recycling.
Moulton Elementary students cleaned up trash around campus, with the help of some handy grabbing tools.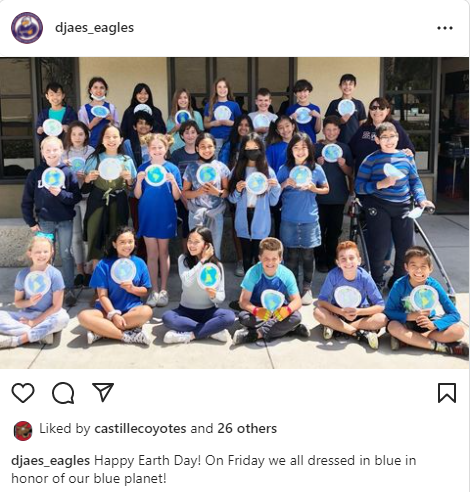 Photo courtesy of Don Juan Avila Elementary School Instagram (@cjaes_eagles)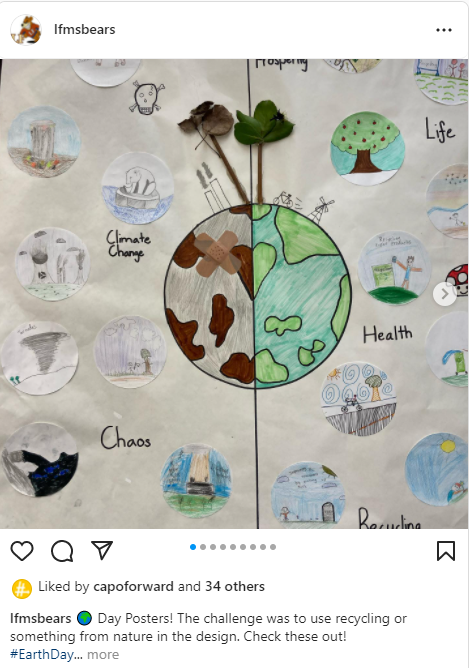 Photo courtesy of Las Flores Middle School Instagram (@lfmsbears)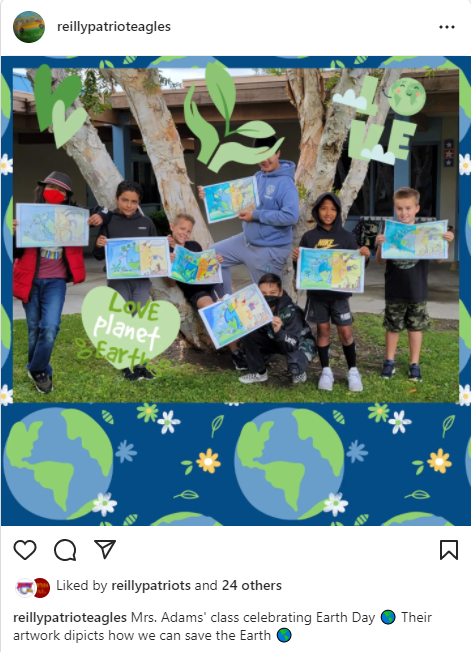 Photo courtesy of Philip Reilly Patriots Instagram (@reillypatrioteagles)