By Elysse James
Keith Hancock is a champion of music. Not just that, he's a champion for students.
So it came as no surprise to those who know him that Hancock was honored by the Country Music Awards as a Music Teacher of Excellence. The awards ceremony has been postponed due to the COVID-19 pandemic, and is expected to be rescheduled either for the summer or fall.
"He has been such a great role model for his students and by far the most influential role model I've had," said Tesoro senior Carly Sherman, who's been part of the program for four years. "I'm definitely really grateful for his department and what he's created because I'm never going to forget what he's taught me… I'm so blessed to have a teacher like this in my life."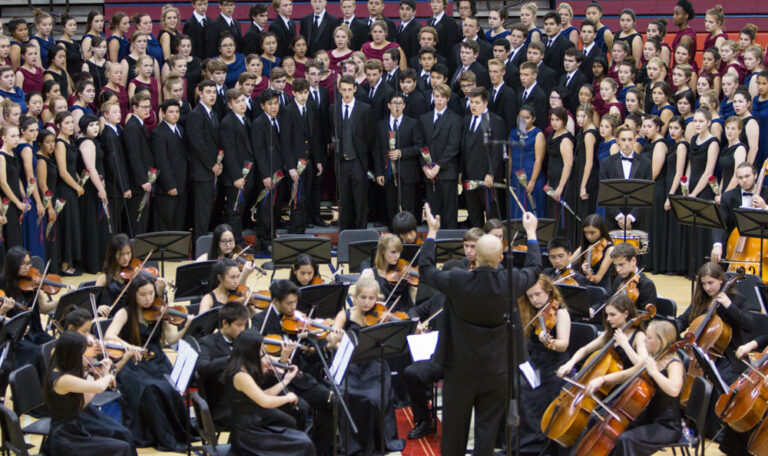 "He deserves every single award everywhere. He's just an incredible teacher," Sherman said.
Since schools have been closed, Hancock has reimagined music education and created virtual lessons to continue education until the students can gather in person again.
"Obviously, we can't make music together, which is the hardest part," Hancock said. "There's nothing in technology that allows us to make music in real time together, but we are utilizing Google Classrooms as a main hub of connection."
Students are watching videos on vocal health and taking care of their voice, creating video responses to journal prompts, and practicing their music theory, music history, and sight singing lessons. They also are writing their own music.
"Hopefully at some point we'll get to either perform or record that music," he said.
To become a Music Teacher of Excellence, teachers must submit an application that details their exemplary teaching, student learning and engagement, a positive contribution to the school and community, and continued professional and personal growth.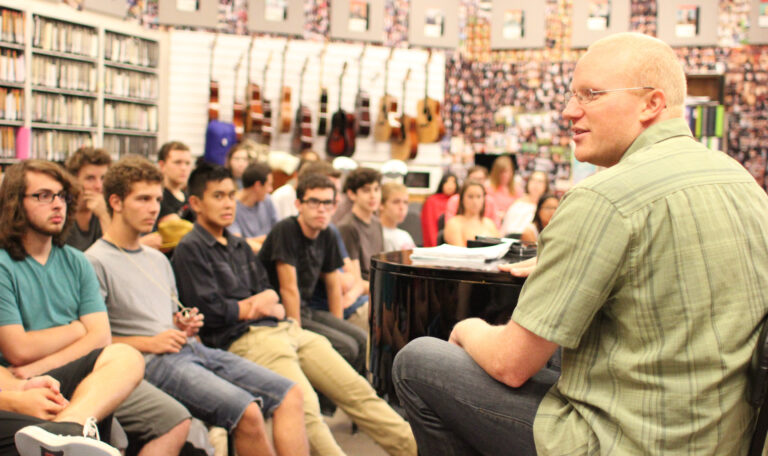 Hancock, the Grammy and the Recording Academy 2017 Music Educator Award winner, has those in spades.
"One thing that's unique about our choral program is that it excels in a lot of different ways," Hancock said. "I prioritize creating global citizens in my classroom, so we're always singing music from different cultures around the world. We travel annually to different places in the world to bring our music and learn about the culture."
He and the choir program will each receive $2,500.
"It's just a great thing when culture and society values the arts," Hancock said. "More than anything I want the public to know that arts education is something to be valued, promoted, and strengthened from kindergarten through high school."
Choir members have visited at least nine countries and have traveled around the United States performing as well. The group had planned a trip to Italy in June, but that has been cancelled amidst the novel coronavirus response and worldwide travel restrictions.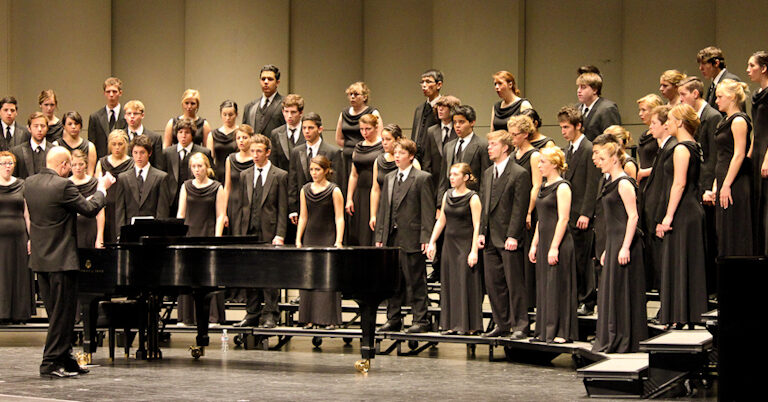 Tesoro has seven choirs: Madrigals, Advanced Women's Ensemble, Vocal Ensemble, Concert Choir, Men's Choir, Barbershop Quartet, and Beautyshop Quartet. The program has been recognized as a Grammy Signature School of Excellence among other accolades and puts on five major concerts a year in addition to performances at choir festivals. Choir members also hold an annual charity concert and sing at community events.
"(Choir has) taught me how to be a better person and find a place in high school," said senior Michael Brungardt, who's been in the choir program for four years. Brungardt said he's learned leadership skills, has gained confidence performing solos, and has made him more articulate.
Hancock said he feels for the students now that schools are temporarily closed, especially the seniors.
"This is not the way high school is supposed to end," he Hancock said. "Oftentimes I'm wrapping up not just this semester or this year, but really 4 years of a relationship that we've built… it's hard to think of doing that without a proper farewell."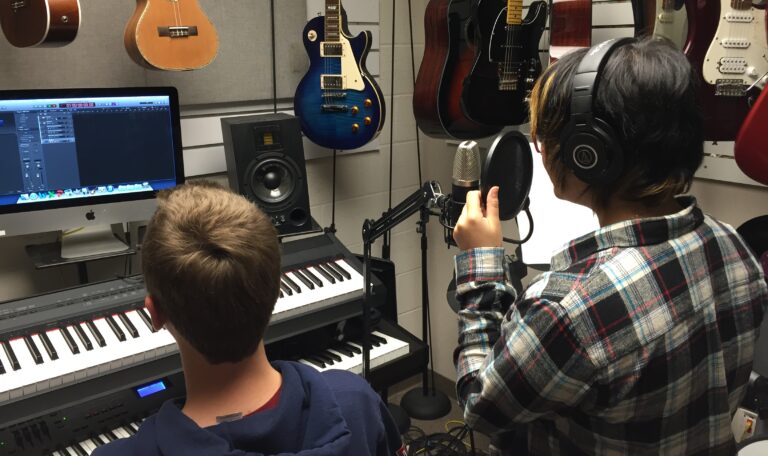 Hancock's wife, Carly, is an elementary school music teacher for Capistrano Unified School District.
"I get to see how music and the arts changes lives every single day," Hancock said. "And it should be treated as important as what society has deemed the core subjects. Music should be valued for its own sake not just how it helps people do better in other subjects."
"In the music classroom, there is an atmosphere of collaboration, creativity, and global citizenship, which is I think something that most classrooms should be striving for. It's inherent in what we do."