Food & Nutrition Services is excited to menu a new beef product from Cream Co Meats! A Grass Fed Regenerative Beef Hot Dog will be on the elementary lunch menu Wednesday, December 21.
The beef used in the hot dog is pasture raised in California, certified regenerative, antibiotic and hormone free, and humanely raised and harvested. It is an uncured hot dog with simple ingredients. The ingredients in this beef hot dog include: grass finished beef, grass finished beef bone broth (filtered water, organic carrot), water, sea salt, organic vinegar, organic paprika, organic spices, organic garlic, celery powder.
This hot dog is purchased from Cream Co Meats, an Oakland butchery that distributes meat from over 20 sustainable, regenerative and family-owned farms. The picture is from one of these farms – the regenerative ranch at Richards Grassfed Beef in Oregon House, CA.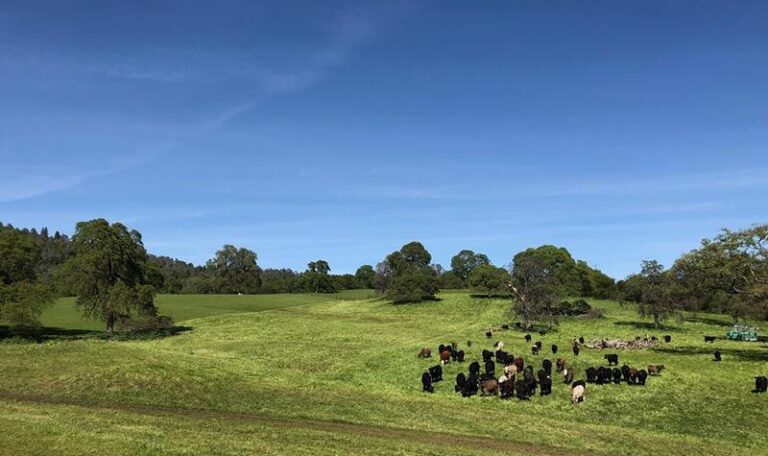 Regenerative agriculture recognizes how soil, water, crops, people, and animals are elements of one interconnected system. Regenerative agriculture works with nature to manage land used for raising animals or growing plants. This allows the land to improve with time. Regenerative ranches, such as Richards Ranch, allow cattle to graze in patterns that do not overextend the pasture. This allows natural regrowth of plant life and isolates enough carbon to create a greenhouse gas footprint that is 66% lower than conventional commodity animal farming.  For menus and more information, please visit capistrano.healtheliving.net and follow Food and Nutrition Services on Instagram at CapoFood.