By Lou Ponsi
Students from Bridges Community Day High School and CUSD's Adult Transition Program (ATP) have a sparkling new kitchen in which to hone their cooking skills.
Located on the campus of Bridges Community Day High School in San Juan Capistrano, the culinary lab is equipped with ovens, washing stations, cooking tools, and flameless induction stoves, which are much safer than traditional stoves because they use an electromagnetic field to heat up a pot or pan while leaving the cooking surface cool to the touch.
The culinary lab will serve a total of about 160 students from Bridges Community Day High School, a program for high school students with emotional disabilities and various other special education qualifying disabilities, and students from the ATP program, which serves students ages 18 to 22 with various developmental and intellectual disabilities.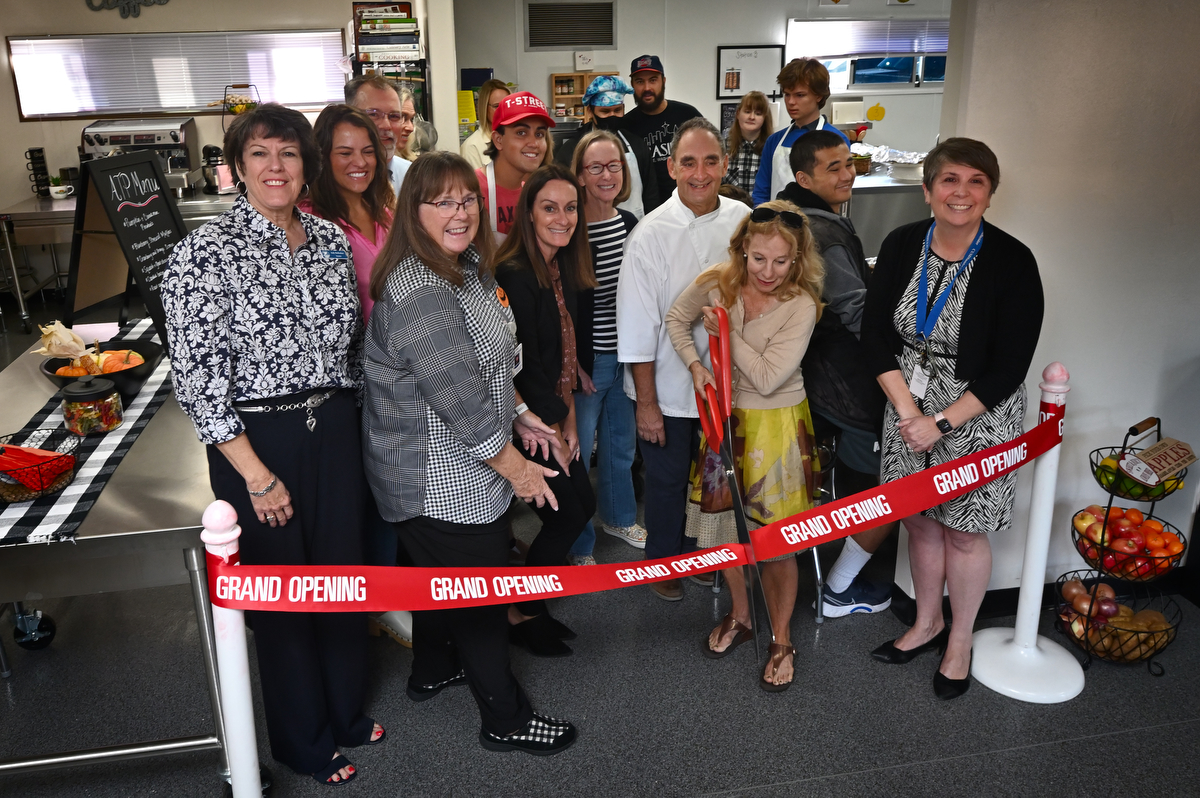 Students in the culinary lab learn to prepare and cook meals, which will go a long way toward furthering the programs' mission of teaching the skills necessary for a more productive independent life, said Luci Coppola, principal of Bridges and ATP.
"Our students have not had this opportunity available at this high level," Coppola said. "The most beneficial outcomes of this program for our students is functional, vocational, life and communication skills. Some of our students will leave the programs prepared for their post-secondary goals of continued education/training and employment."
The culinary lab came about through support from the district, along with a collaboration between Luci Coppola and Paul Weir, executive director of CUSD's College and Career Advantage program, which equips students with the technical skills needed to get immediate employment after high school.
"We just felt like it would benefit our kids to do it at a higher level than what we've been able to do in the past," Weir said. "This is directly in line with the spirit of CTE (Career Technical Education). It's about being able to give kids skills that they can go forward in their lives and not only use to gain employment but also to enrich their lives. This program is absolutely in line with those goals."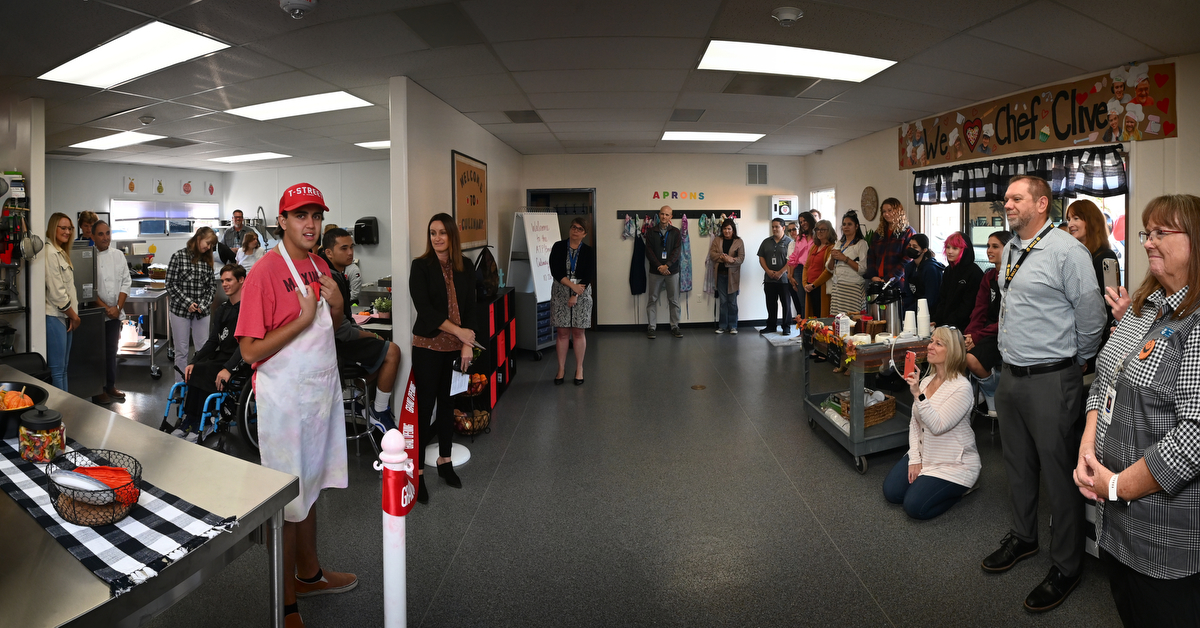 An unexpected bonus has been Chef Clive Berkman, the instructor in the culinary lab. Berkman has owned six fine dining establishments and prepared meals for Presidents George H. Bush and George W. Bush and their families at his restaurants in Houston, Texas.
After moving to Southern California six years ago, Berkman got a job as a culinary teacher at San Clemente High School. But when he started working with the ATP and Bridges students, Berkman said he discovered his true calling.
"I just turned 65," Berkman said. "I thought by 65 I'd be retired. I've written a book. I've owned six restaurants. And this is the greatest experience I've ever had in my career. I can connect with these kids. I was totally drawn here."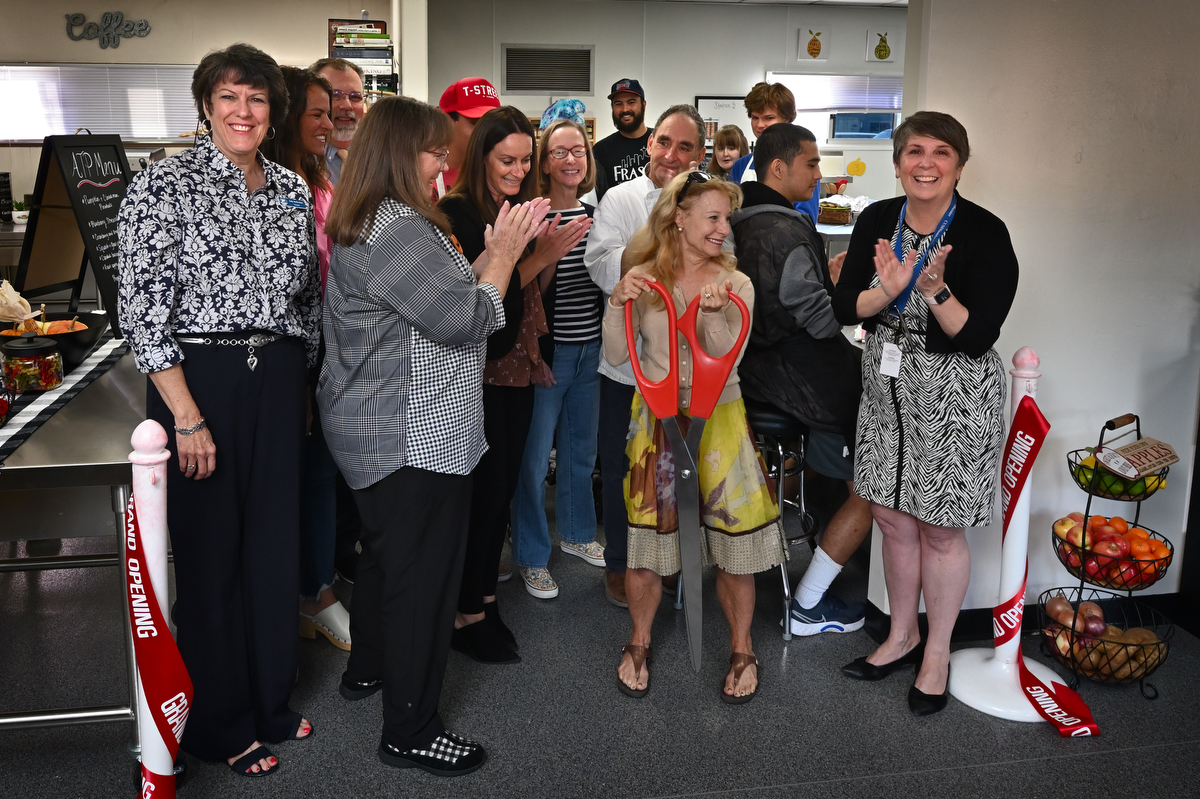 Education specialist Sarah Snyder, instructor in the ATP program, said that by learning to prepare meals, students will pick up character traits that go beyond the kitchen.
"They are learning so many skills: how to cook for themselves, share with family members, how to measure, fine motor skills, learning how to follow directions, communication," Snyder said. "There are so many different things that go beyond the cooking itself and they love it. We've been hoping for something like this for such a long time."