By Daniel Langhorne
Dolphin trainer. Hollywood special-effects makeup artist. Rescue scuba diver. Veterinarian technician. Marine mammal rescuer.
These are some of the past job titles for Jenny Gonzales, a teacher now in her 15th year at Marco Forster Middle School. She attributes this colorful work history to her endless curiosity.
Gonzales has been similarly diverse in what she teaches, from Robotics, Tech Lab, and Oceanography. This school year, she's added an after-school club for esports, also known as video game competition.

In September, Gonzales was named by the North America Scholastic Esports Federation as one of 27 fellows for the 2020-21 school year who will be mentored on how to connect academics and gaming through a state-approved integrated curriculum.
"You might as well say I have a bag full of candy," Gonzales said. "I have 40-plus kids running to my classroom to grab a computer."
Esports has exploded in popularity in recent years with a global audience of 454 million and an industry valuation exceeding $1 billion last year, according to Forbes. A single sponsored player can earn a six-figure salary.
With those kinds of numbers, educators across the nation have taken notice. UC Irvine became the first public university to create an official esports program and is ranked nationally among the top collegiate teams.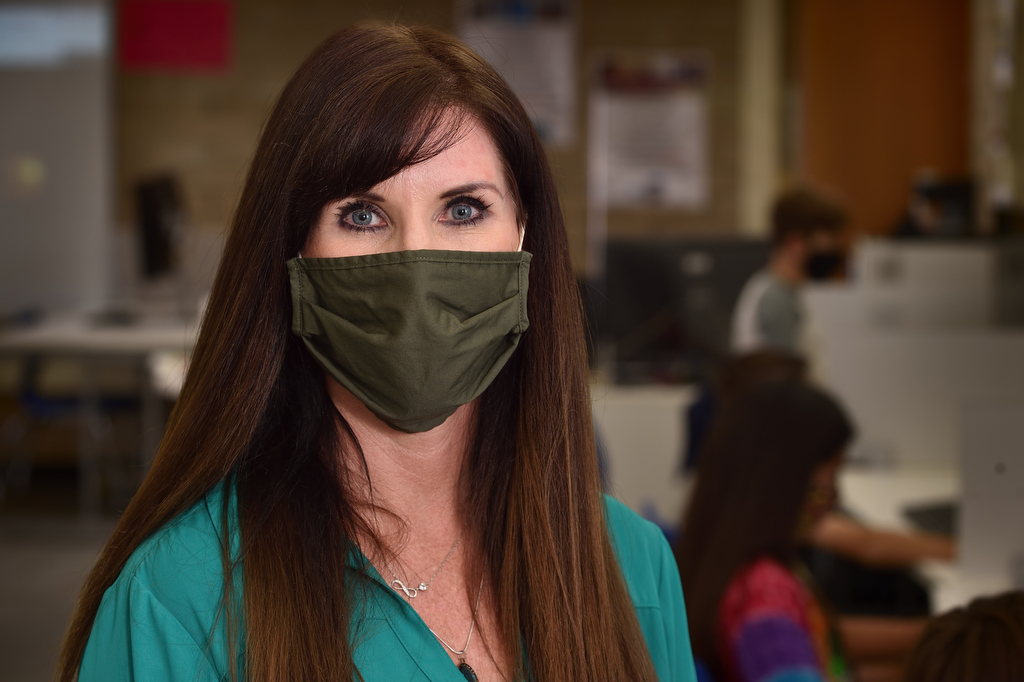 After years as a Physics and Chemistry teacher, Gonzales saw the need to engage students in new ways that energized their learning. This led to her creating an after-school robotics team, which later grew into a year-long elective course.
In 2015, a robotics team that included Forster students won the STEM Research Project Award at the VEX IQ Robotics Challenge for middle schools in Louisville, Ky. The team, named the Dana Point Robo-Techs, focused their research on exoskeleton robotic devices and the iBot wheelchair to help paralyzed veterans regain their mobility as well as stand and walk. The event featured teams from 105 middle schools and 28 countries.
Over the years, Gonzales noticed her robotics students shared another common passion — gaming. And it's not just boys at the controller.
"Now it seems like the girls are getting into the gaming and I have a girls and boys esports team," Gonzales said.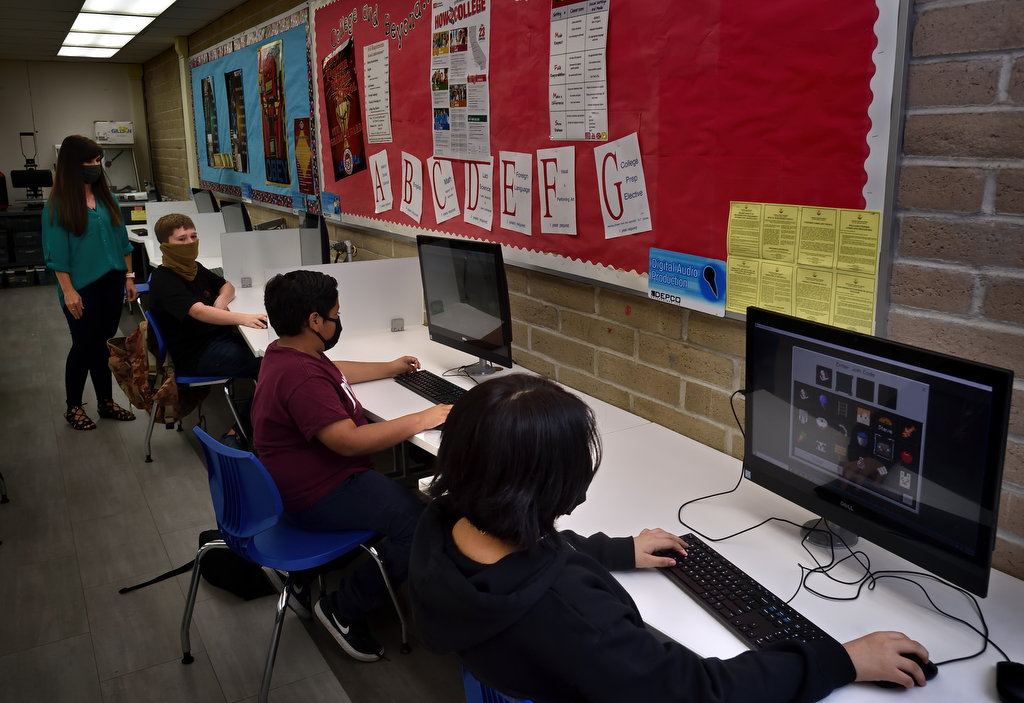 Due to distance learning prompted by COVID-19, Esports Club members have played together from home on Rocket League, a video game where players drive colorful vehicles to play soccer. The game requires players to strategize to overcome their opponents, Gonzales said.
In the short-term, Gonzales said both of her teams are planning to compete in a virtual statewide competition hosted by the Northern California Esports League. The event is tentatively scheduled to be live-streamed closer to December.
Esports has proven to be a popular alternative that allows kids to safely socialize during the pandemic. But besides the important social interaction, Gonzales sees esports as the hook to get her students thinking about career options.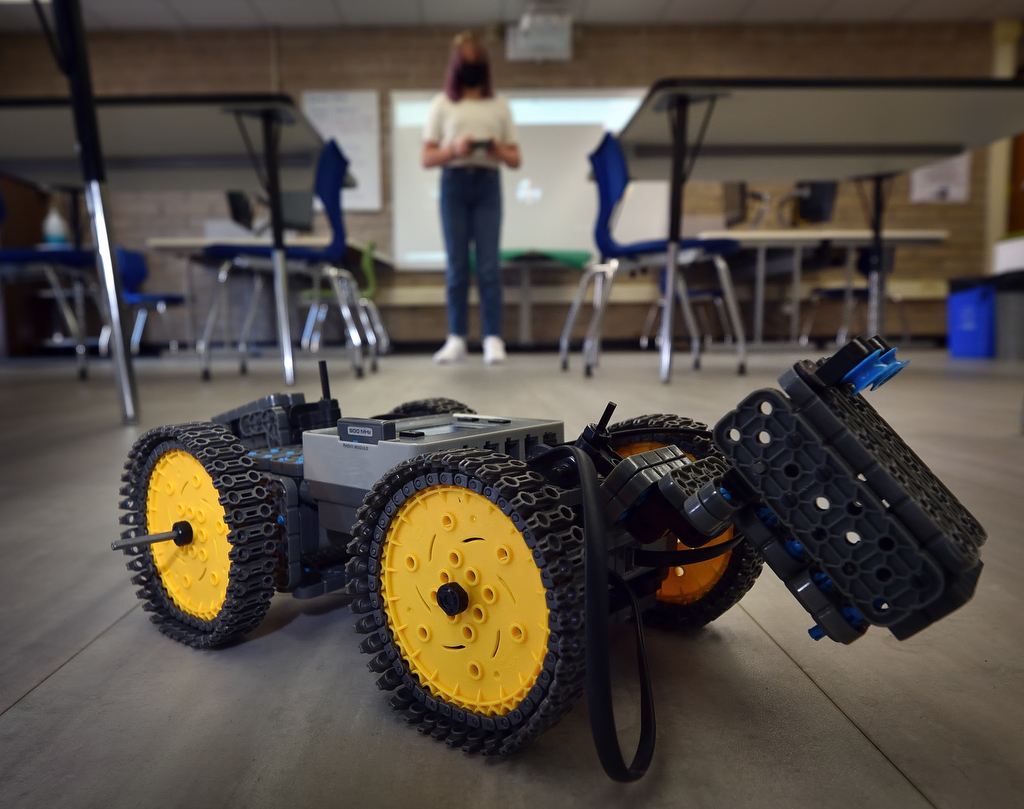 In her Career Technical Education investigation lab, Gonzales introduces students to 15 modules on real-world careers. The fields include biotechnology and genetics, CNC lathe and mill, animation, computer programming, audio and video production, digital photography, graphic design, robotics, hospitality, 3D printing and oceanography.
"This allows students to go around and test out the skills that they like and then they could pursue it in high school at an advanced level," Gonzales said.
Even if her students don't go on to be professional esports players, Gonzales plans to introduce them to other careers in the gaming industry, including software engineering, digital animation and sound production.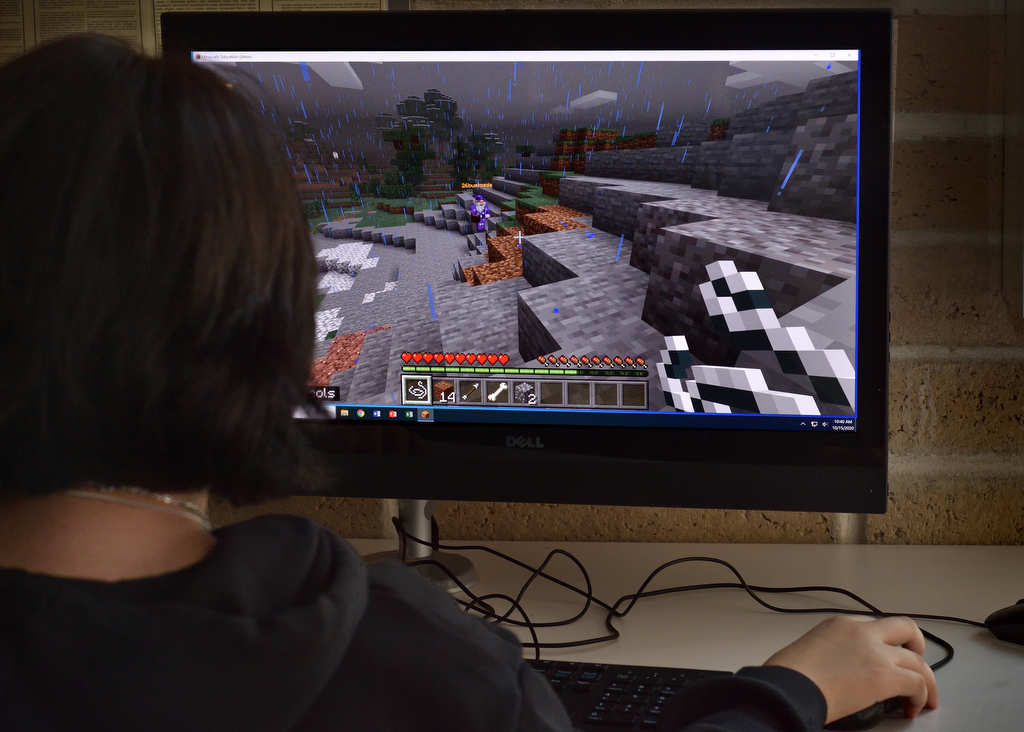 "To be able to bring this into the classroom and show them the strategies and skills that can take them into a career is really eye-opening for them," Gonzales said.
She's also been successful at recruiting employees from one of the world's biggest game developers, Irvine-based Blizzard Entertainment, to come speak with students about careers in the gaming industry.
When Gonzales was growing up, her list of possible careers was whittled down to nurse, police officer, doctor and lawyer. It's gratifying that she can help open students' eyes to a much more diverse array of pathways, she said.
"It's nice to see the lightbulbs go on for them," Gonzales said. "And I think a lot of kids that have artistic abilities, now with digital art, you can work for Pixar, Disney, or Blizzard. They say, 'I can do something I love.' "