Lucille Robustelli has devoted her 40-year teaching career to serving students with special needs.
And Robustelli has served all 40 of those years teaching in the Capistrano Unified School District.
She currently works in the district's Adult Transition Program (ATP) at BRIDGES Community Day High School in San Juan Capistrano.
"I love them because they are so honest," Robustelli said of her ATP students. "They are so unfiltered. They are loving. Because they have extra challenges to make progress, when they do make progress, it just makes you feel so good for them."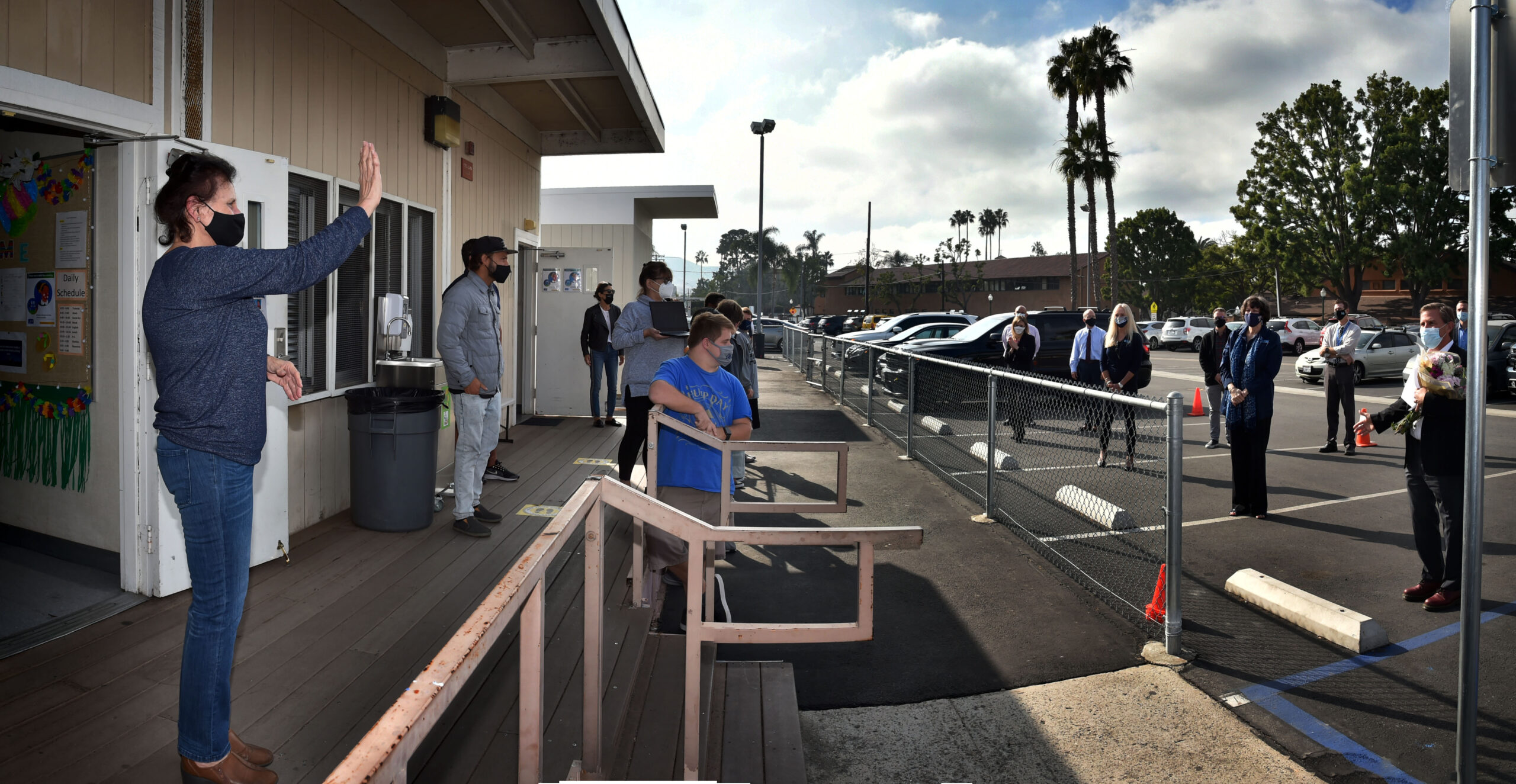 District officials showed their appreciation for Robustelli and her four decades of service by surprising the teacher with a bouquet of flowers during an informal ceremony outside her classroom.
Several district officials were on hand, including Supt. Kirsten Vital, members of the district's Executive Cabinet, Board of Trustees, and BRIDGES Principal Clint Collins.
"She is just someone who genuinely has passion to help others," Collins said. "She just goes above and beyond to not just help during her 9 to 5 school day. She is someone who comes in on weekends, that really devotes her life to our students. I couldn't have a better role model, a better example, of what a teacher should do."
The ATP program serves students ages 18 to 22 who are working on life, communication, and independent living skills, Collins said.
The program is designed to help students become more independent and prepared to enter the vocational work field and live on their own.
"She really has that nurturing love," Collins said. "Sometimes we have students who are really having a rough day and she has that nurturing love for that population."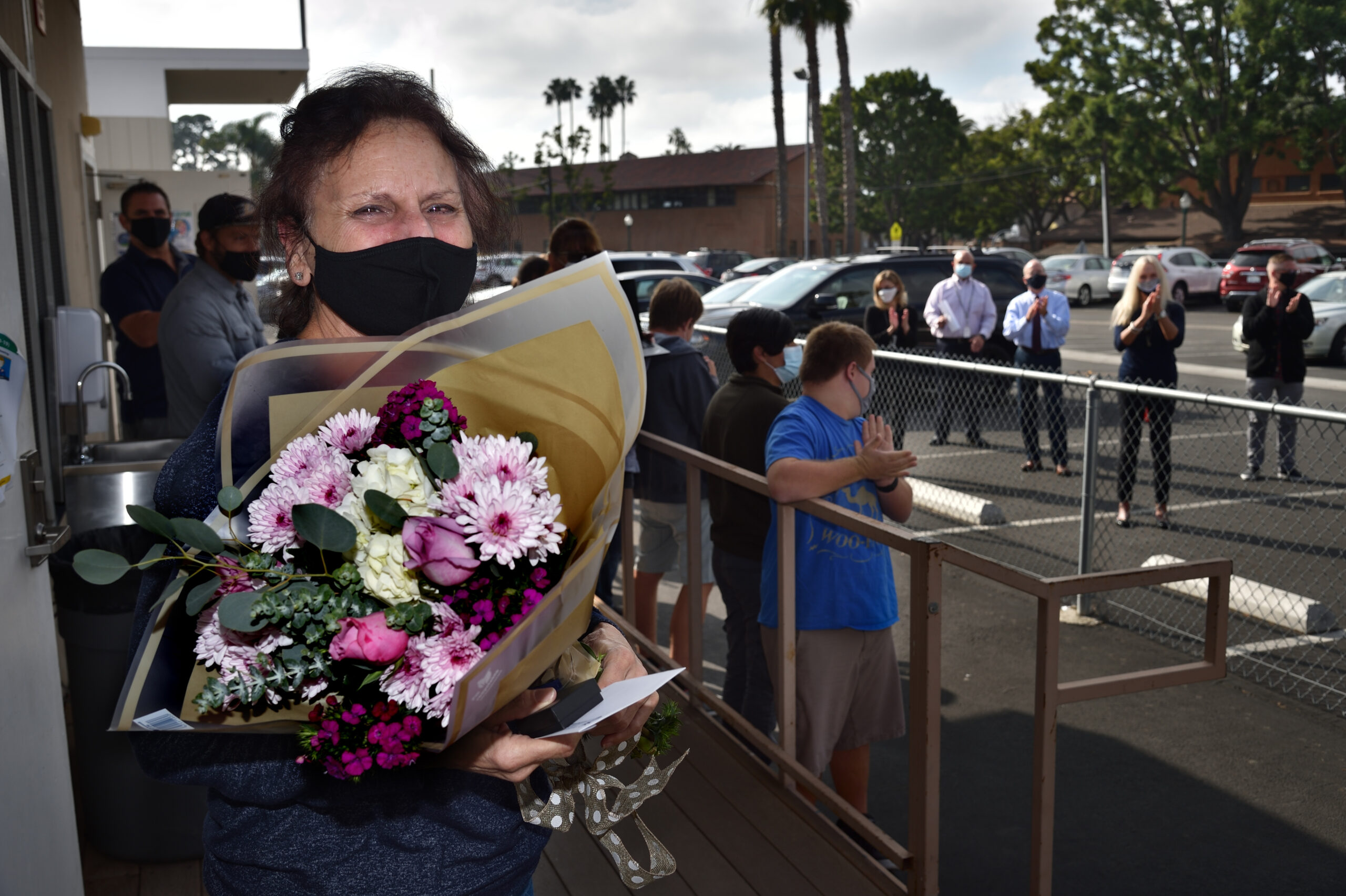 Robustelli applied for a teaching job in the district and was hired the same day, Robustelli said.
Over her four decades, Robustelli helped start ATP programs at several schools in the district, including Dana Hills and Tesoro high schools.
She has been at BRIDGES for nine years.
"She is wonderful with these kids," said Dory Sakamoti, an independent facilitator at BRIDGES who works with Robustelli. "It's just her humanity, her honesty, her warm heart."
Sakamoti worked in the corporate world before being transitioning into special education with help from Robustelli.
"As the years went by, I was able to learn so much from her about our special population and what it was to be patient, to be humanistic," Sakamoti said. "I owe that to her."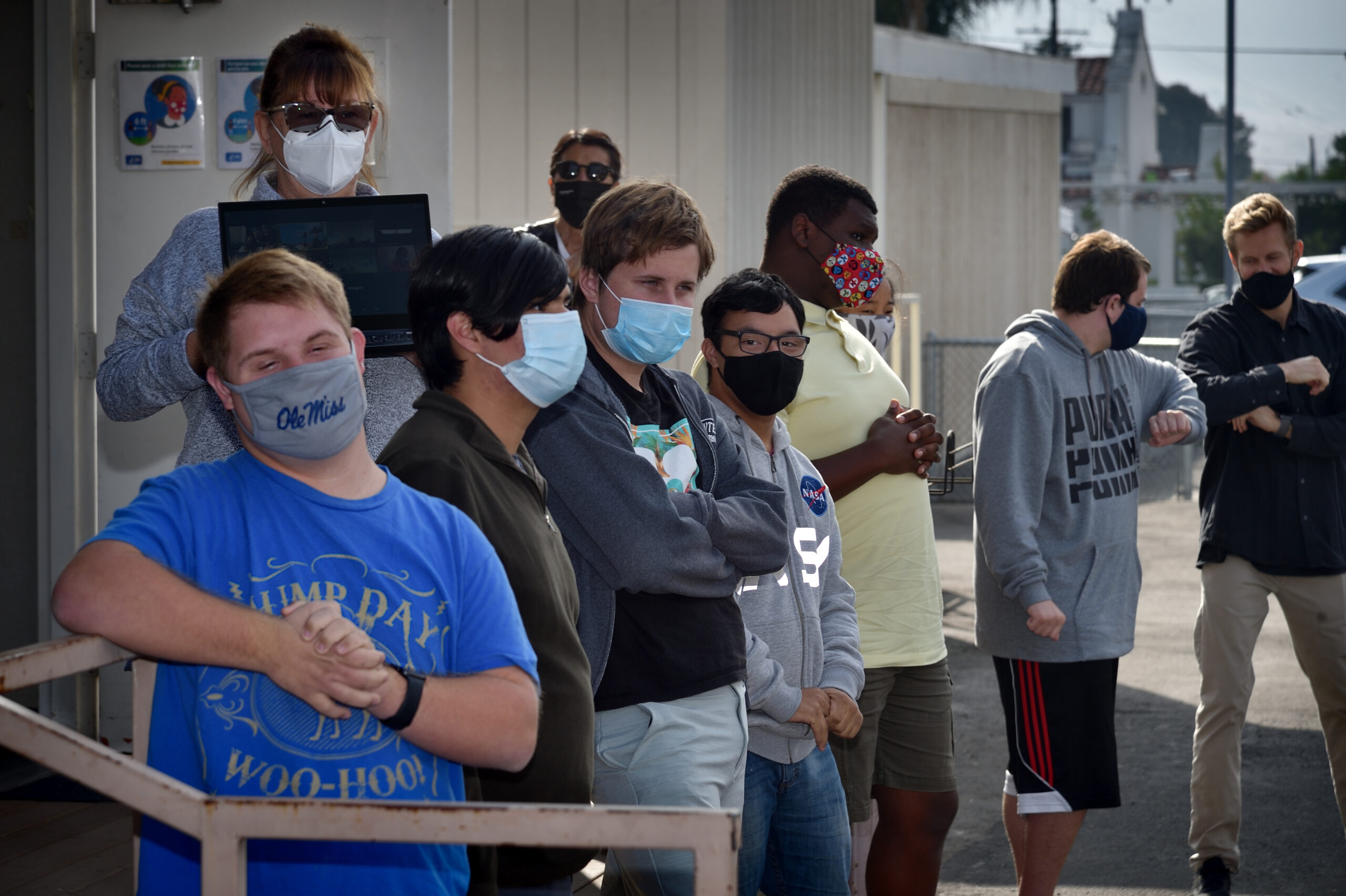 Parent educator Susanne Harlowe expressed similar sentiments about Robustelli.
"She is amazing," Harlowe said. "She is so inspiring to everyone who meets her. She helps everybody out. She is so caring with all the students. And I learn something new from her every day."
When Robustelli started her career in the district, she was only planning to stay a few years and then move out of state.
Thankfully, she stuck around.
"It will be hard for me to retire," Robustelli said. "This has been my life."