By Lou Ponsi
Over its 50 years of existence, Dana Hills High School has prepared tens of thousands of students to advance to the next stages of their lives and many have gone on to achieve great things.
For Dana Hills High's 50th Anniversary Celebration, current students, alumni dating back to 1973, current and former teachers, family members, and supporters gathered in the Dolphins' gymnasium to reminisce and salute five decades of achievements.
Festivities included pep rally performances from the school's cheer and dance teams and notable alumni speakers such as Andrew McMahon, a graduate from the Class of 2000 who achieved fame as a singer/songwriter and producer with a body of work that includes several solo albums and performances with the bands Something Corporate and Jack's Mannequin.
McMahon, who started his first band, Left Here, while a student at Dana Hills, credited then-choir director Ray Woods for helping McMahon cultivate his music and for teaching him the "language of music."
"He taught me how to speak to other musicians," McMahon said, "and that was the thing that I got at this school that blew my mind. As a kid who was not an academic, I had faculty members, I had administrators who saw my passion, helped me get the grades that were good enough to keep me in the school, helped overlook some of my truancies."
Another well-known alumni speaker was Pat O'Connell from the class of 1989, who went on to be a pro surfer, a Surfing Hall of Fame inductee, and performer in the classic surfing film, "The Endless Summer."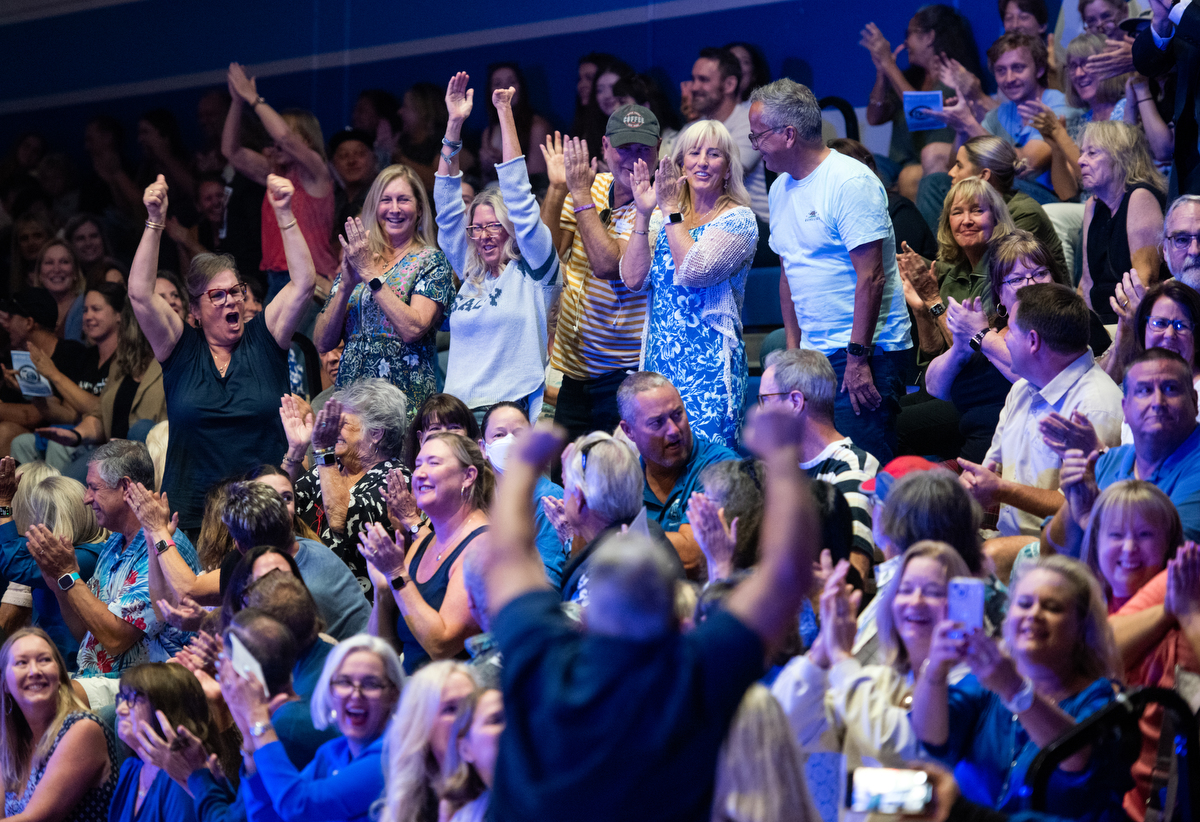 "What I found here was, first of all, some freedom," O'Connell said. "I grew up in a very conservative household in Chicago. I used to joke, Santa would bring me a bike for Christmas, and it was so cold I didn't get to ride it until Easter. So, all of a sudden, I came here to California, and to Dana Point, and I just have everything at my fingertips. It was a safe community. There were people around me that cared, and you know, you stayed out, but people watched. I didn't think that was that big of a deal when I was a kid. Now, as I've gotten older, I realize how special that is."
In 2016, the National Association of Music Merchants gave Dana Hills a "Best Community for Music Education" award. The high school has also been named the "Best Community for Music Education by the National Association of Music Merchants."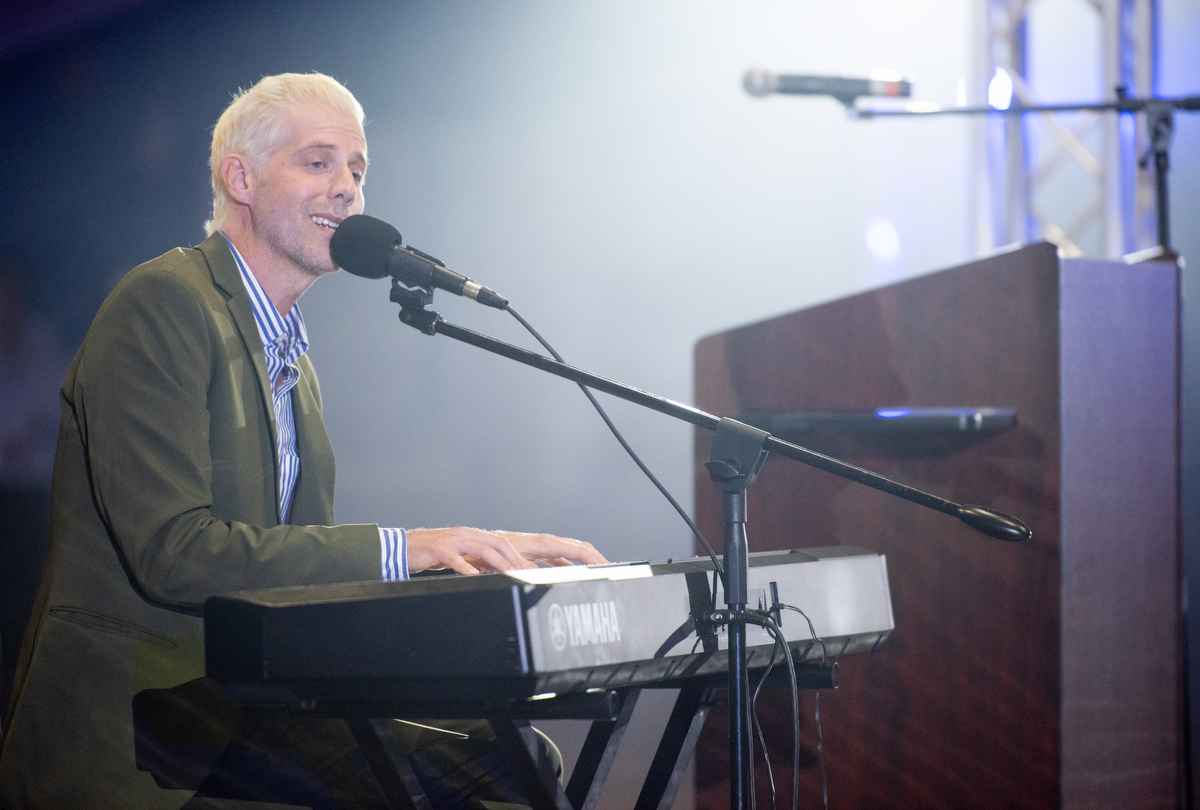 "So, we've been through a 50-year tradition of excellence," Bragg said. "And you can see that excellence is continuing on. And while I can take no credit for it yet, I'm definitely going to ride on those coattails for as long as I can as we move forward."
The athletic accomplishments of Dana Hills High were also acknowledged and are too numerous to list but are evidenced by the rows and rows of banners that grace the walls of the school's gymnasium. Some highlights include:
The boys and girls cross country both won CIF Southern Section Division 3 titles last season.
Junior runner Evan Noonan is the defending CIF State Division 3 champion and is on par to win the state title again this year.
The girls and boys swim and lacrosse teams both won their first league titles in school history in 2022.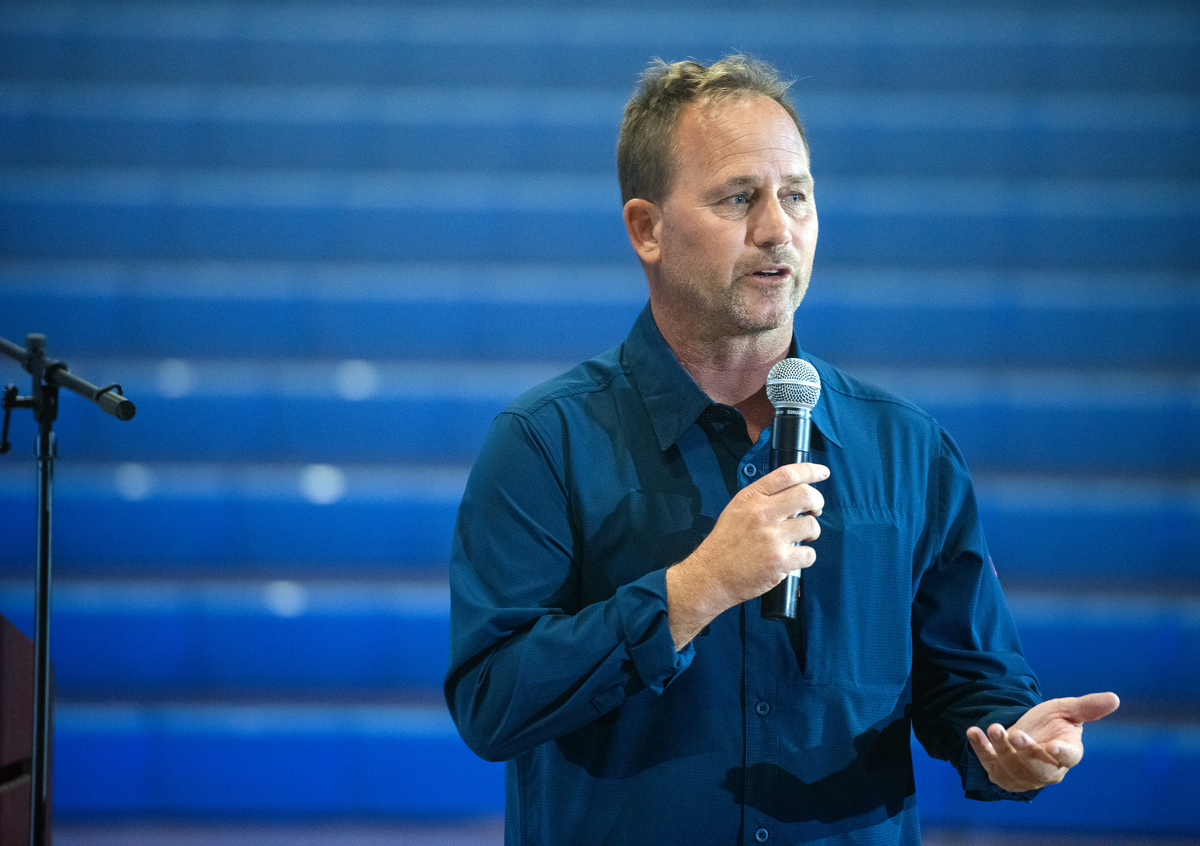 The celebration was planned to include the opening of a time capsule that was buried on campus by the class of 1973, but with construction that included modifications and additions to the campus, officials have not been able to find the exact location of the time capsule.
"Alumni have contacted me ever since the story broke, and I've gotten probably 100 tips on where they think it is, where it was, or stories about it," Dana Hills Principal Brad Baker said. "We've allowed people to use metal detectors, and we've had alumni on campus to help us search, but we haven't been able to find it."
However, the event featured a 15-minute video time capsule chronicling the school's growth and accomplishments over the past 50 years, including images of the school's construction and stories from some of the original teachers.
"Everything was about growth because it was a new school," retired PE teacher Tim Butler said in the video. "Whether it was the academic departments or the athletic department, they were trying to start tradition. They were trying to start a legacy of success and of interest and of passion and being on the ground level of that was kind of fun."