By Greg Mellen
Although a place called "Shark Cove" may not immediately engender images of peace and tranquility to most of us, that's exactly what the new Wellness Room at Niguel Hills Middle School is designed to do. The name, which plays off the school mascot, notwithstanding.
Coming out of the pandemic into an era of alarming mental crises among children and adolescents, wellness rooms have become a popular — some say vital — means of addressing mental health on campuses.
"This space is for anyone who needs to reset or refocus," said Principal Jeff Jones. "They can use it as a common space to get back into engaging with the rest of the day."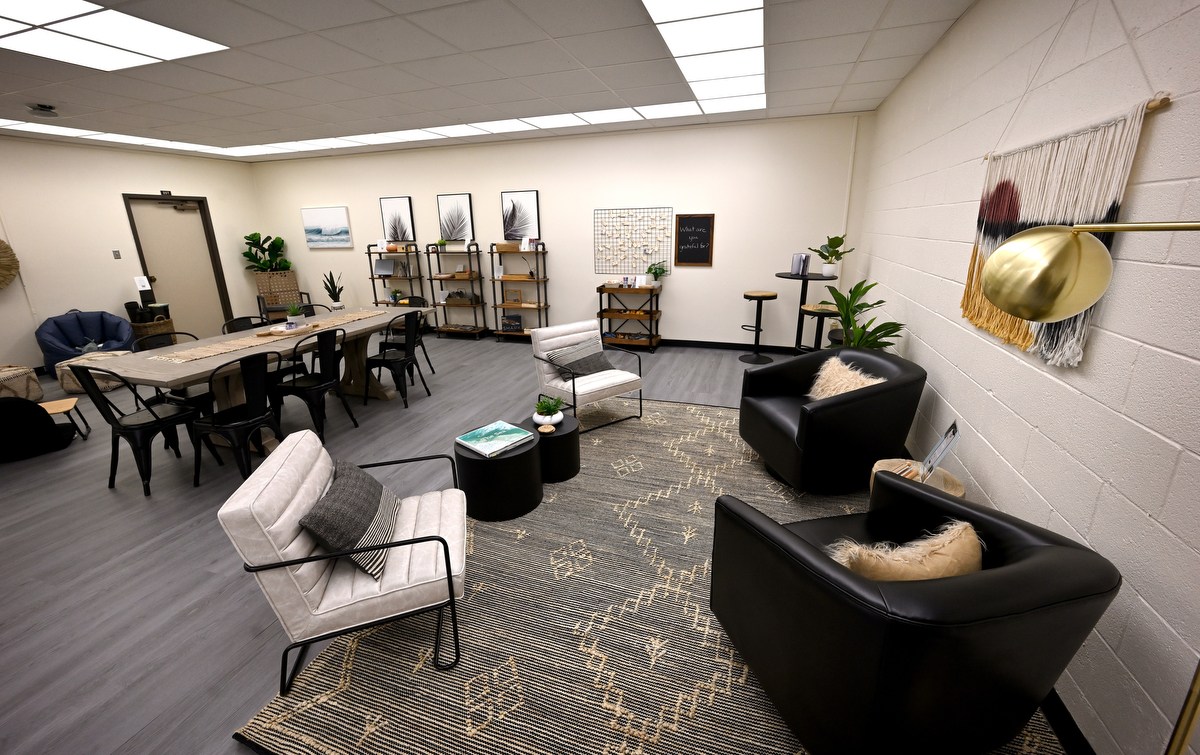 On January 27, the Capistrano Unified School District, in conjunction with the Orange County Department of Education and Children's Health of Orange County, unveiled the first of a series of such rooms planned throughout the district.
More than 20 such rooms have been created in Orange County public schools since the first were opened at McAuliffe and Oak middle schools in Los Alamitos.
Wellness rooms are places where students feeling anxious or stressed can take a break, practice self-care with trained personnel on hand, then return to class. Counselors can help students identify triggers and effective coping strategies, although the rooms are not designed for one-on-one counseling.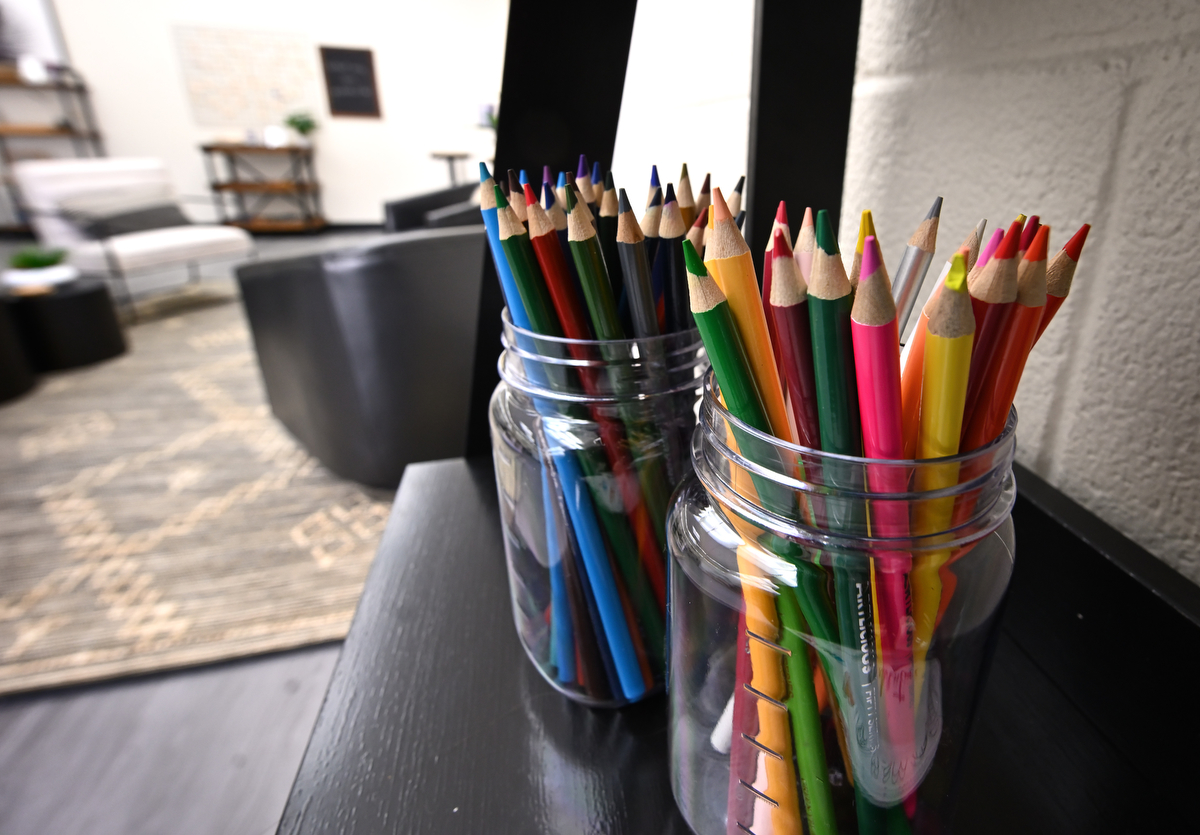 Wellness features
The Shark Cove, a formerly unused classroom, is scattered with comfortable chairs and stuffed sharks. The room features about $15,000 worth of donated items. Another $12,000 was spent to transform the room from an institutional classroom to a more welcoming space, which included installing new flooring and a soothing color palette. A corner of the room was converted into a privacy room, should it be needed.
"This is going to be the flagship (of wellness rooms)," Matteson said. "We wanted to bring in clean surfaces. The bones were good."
During the hours the room is open, soft music will be played. Along the walls are a wide array of stations with activities and tools that can help students destress and self-regulate, including sand gardens, breathing balls, aroma therapy, and art stations. Next to each is a card with a QR code students can scan to learn how to practice the activity or use the items.
A growing need
Wellness rooms come at a time when the focus on youth and adolescent mental health is particularly acute.
In 2021, the U.S. Attorney General issued a Youth Mental Health Advisory and the American Academy of Pediatrics and fellow children's health organizations declared a National State of Emergency in Children's Health, noting the negative impact of the COVID-19 pandemic on an already fragile youth population. According to the Centers for Disease Control, "The number of adolescents reporting poor mental health is increasing."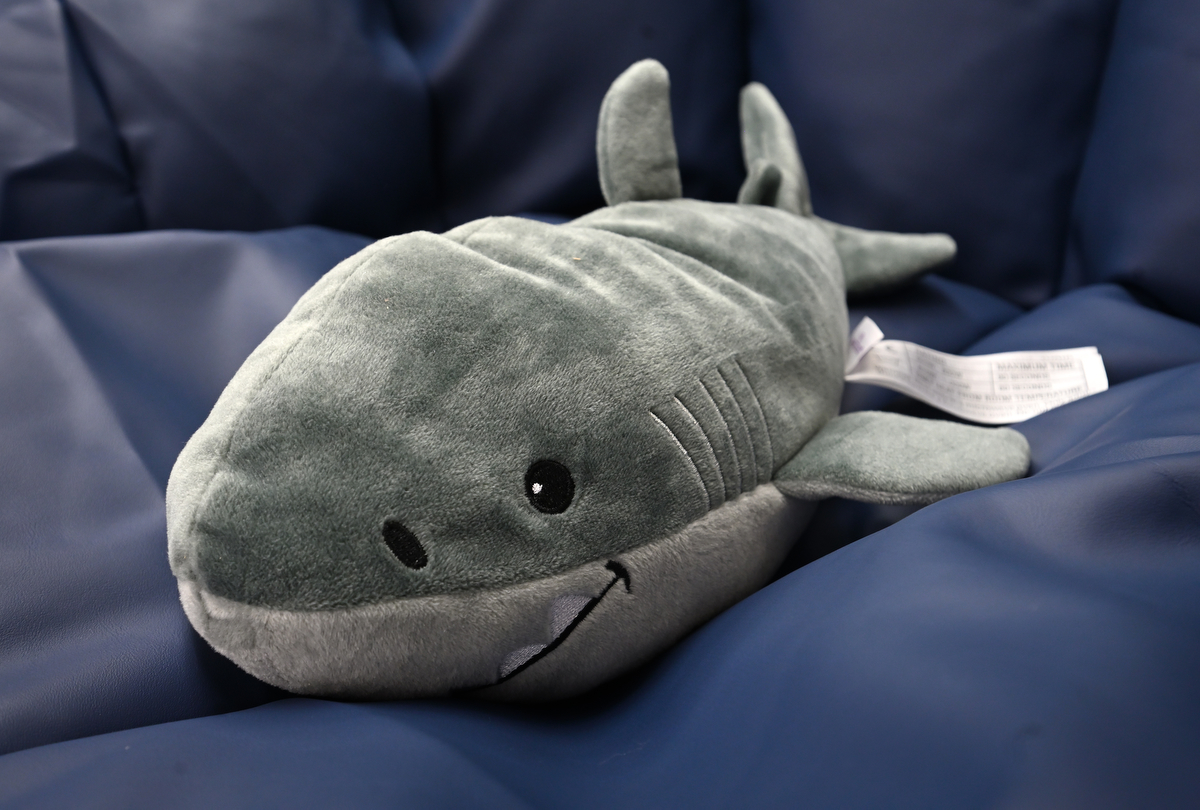 Citing recent national surveys, the Surgeon General's advisory reported, "in 2019, one in three high school students and half of female students reported persistent feelings of sadness or hopelessness, an overall increase of 40 percent from 2009."
"It would be a tragedy if we beat back one public health crisis only to allow another to grow in its place," Surgeon General Vivek H. Murthy wrote in the advisory.
This national attention helped lead to the development and rapid growth of wellness places, whether they are called rooms, centers, or spaces.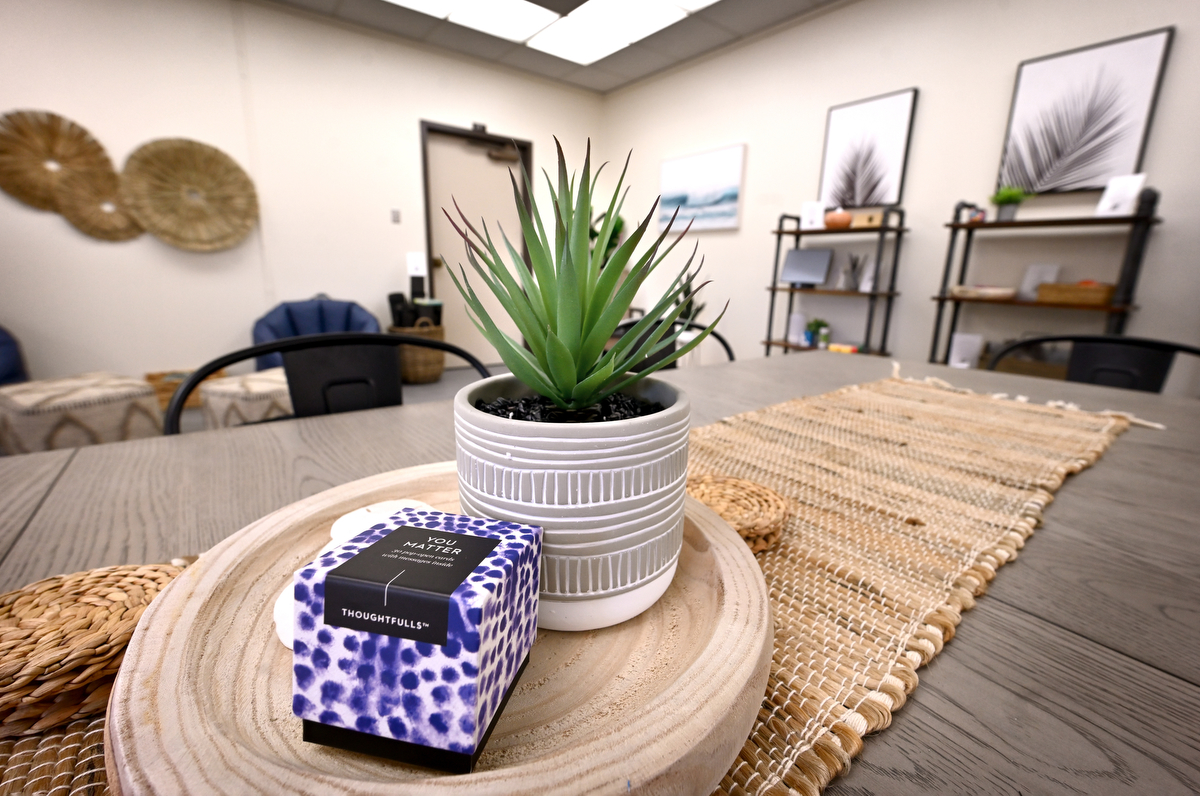 The unveiling
About 25 school and district officials, as well as members of the school's PTSA, attended the official ribbon cutting and toured the room and learned more about the offerings.
Elsewhere in the district, a number of schools are in the process of installing similar rooms, with San Juan Hills High School next on the list.
"This will be an amazing resource for years to come," said Refugio "Cuco" Gracian, Executive Director for Cultural Proficiency for the district.
Dr. Michael Weiss, a pediatrician and vice president of population health for CHOC, said it is critical for schools and educators to help children and adolescents with mental health and anxiety issues before they become critical.
"It takes innovative leaders to take steps outside of the curriculum," Weiss said.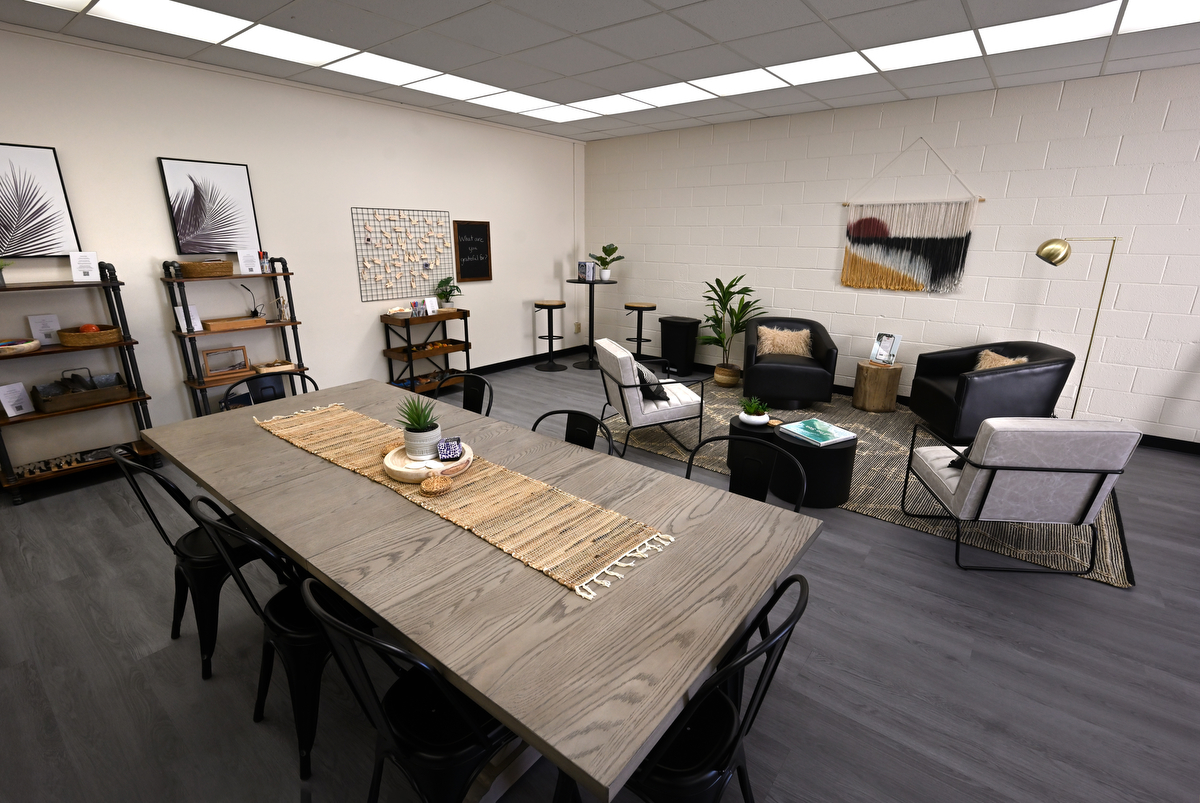 "This is a way for us to teach students at an early age stress management strategies," Mayu Iwatani, OCDE's Manager of Mental Health and Wellness Care Coordination, stated on the OCDE website. "These are things that a lot of times, as adults, we learn on our own — we stumble across it. But we're really embedding this into the school climate and teaching our students these skills."
Wellness rooms are a way to proactively engage with kids in a preventative way, because as Weiss said, "not all youth need clinical level treatment."
Katelynn Quach and Jeannette Brennan will be on hand during open hours to supervise.
"My goal is really to help students understand mindfulness is an important part of their day," Quach said. "If a student is stressed out they need to regulate themselves."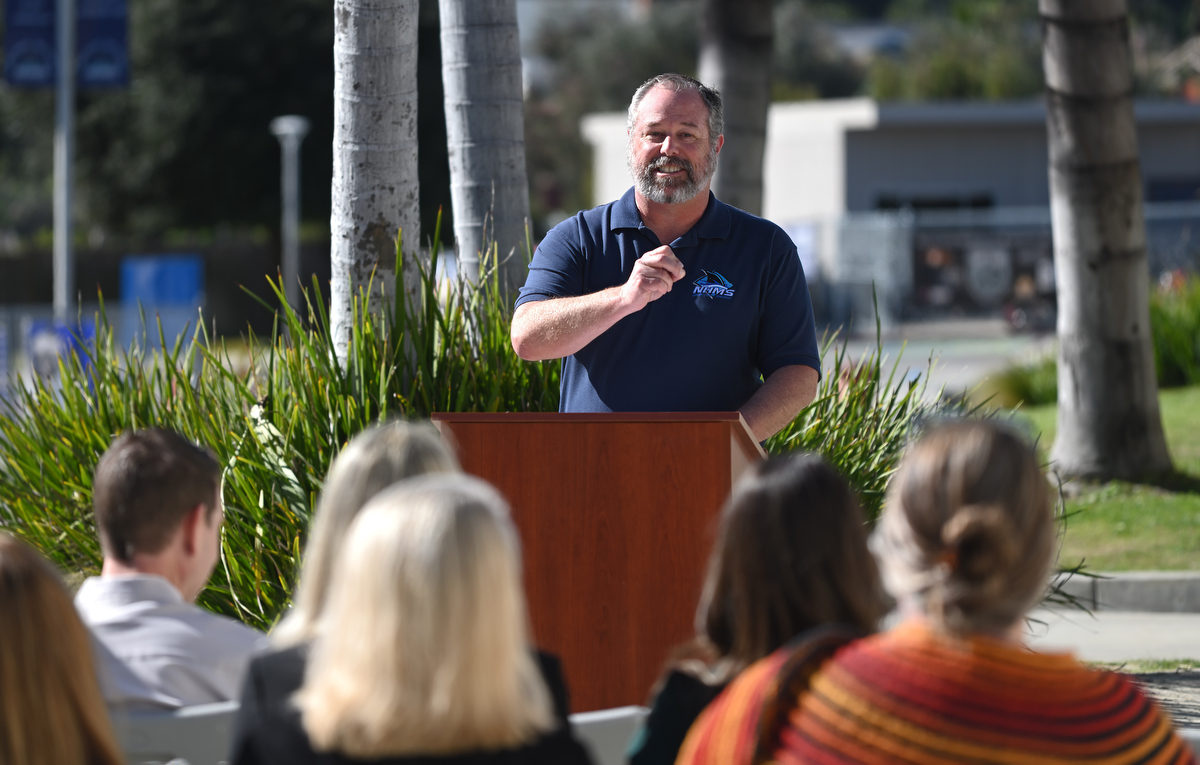 Of course, that is not always easily achieved and Quach says if a student is in "complete crisis," that may be beyond her and the wellness room's capabilities.
The goal is to have multiple students here at once, she said. That means the wellness room is not to be used by a student to dodge algebra, no matter how stressful that may seem in the moment.
"I don't want kids just blasting in," Jones said. "I want them to know how to utilize the space. The kids need to understand the purpose."
The opening and future use of the room will unfold as staff, teachers and students learn its purpose, benefits and the need. Teachers throughout the school will help spread the word. Currently the room is available during school break times and lunches, according to Quach, although in the future it could be opened for group counseling or other uses.
Jones likes to refer to the Niguel Hills Middle School community as "one school, one ohana," a Hawaiian term for family.
"With family, you need spaces like this," he said of the wellness room. "It's truly an amazing space, it just takes your breath away. It's like nothing you've seen at a school."