Tijeras Creek Elementary students put on a performance for Shrek the Musical, February 23-25.  Jamie Holland, a paraeducator II at Tijeras Creek with two sons at the school, served as the director with 40 students and 30 volunteers involved in the production.  Ms. Powell previously worked for Disney Theatrical Productions, which is responsible for development of entertainment on the Disney cruise adventures.  
The performance lasted approximately 90 minutes with a 15 minute intermission. There were many set and costume changes that had to be done in a timely manner, with the students working together to produce a seamless show.  It worked to perfection as Shrek was able to find and marry his true love.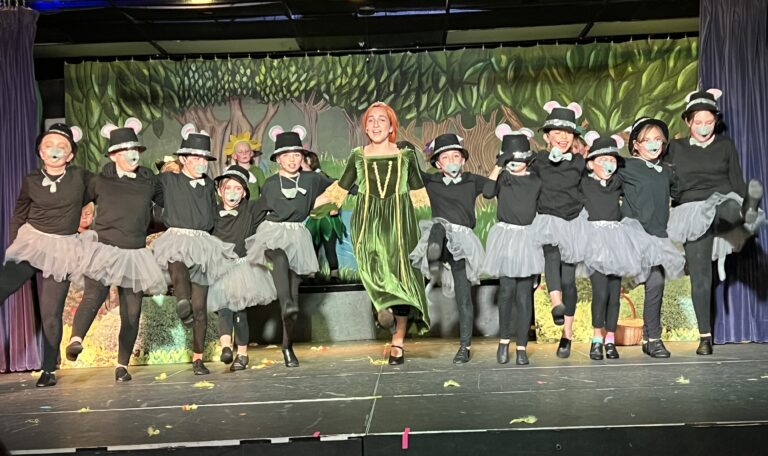 "This is the first time I have worked with such a young group of students ( grades TK-5).  They blew me out of the water with all the information they could process and memorize," Ms. Holland commented. "Our students worked really hard and I am proud of all their efforts.  I look forward to continuing theater at this school as it continues to be a great experience for the students as well as the community."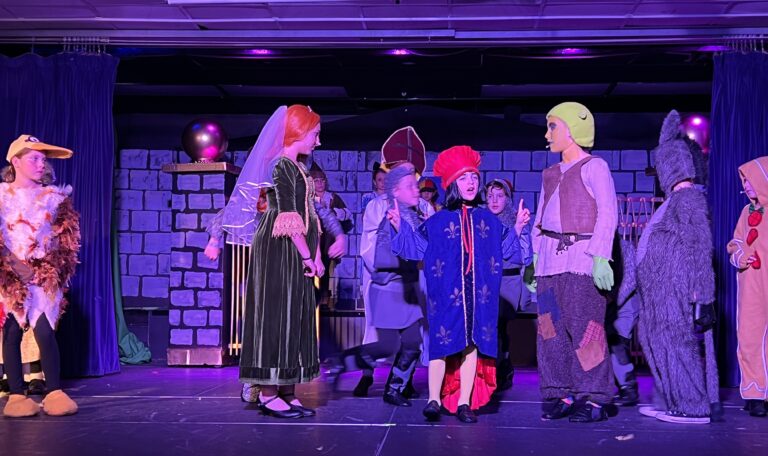 Suzanne Pope, PTA President and mother of the Gingerbread boy, has been at Tijeras Creek for over 10 years, and seven of those years have included a musical or a drama.  "Our school play is not only a fantastic production but it is amazing for the student's self confidence," said Ms, Pope. " The children learn to be comfortable with public speaking while having so much fun. We are so proud of these young actors for dedicating so many hours and shining so brightly on stage."
Trustee Judy Bullockus and past Tijeras Creek principal Diann Buckingham attended opening night.