By Lou Ponsi
Fernanda Villalba chose teaching as a career for reasons that go way beyond the classroom. As a Latinx student growing up in San Juan Capistrano, Villalba wanted to give back to her community. She wanted to be a role model and help mold in some way the paths of her students beyond high school.
As an AP Spanish Literature teacher at San Juan Hills High School, Villalba is doing exactly what she set out to do. And while Villalba, a teacher in the CUSD for 23 years, doesn't do her job for the accolades, the accolades are coming nonetheless.
On Jan. 25, school and district administrators interrupted Villalba's class – a regular occurrence lately – to announce that she is the 2023 CUSD High School Teacher of the Year. Villalba had already been named San Juan Hills Teacher of the Year.
"I'm very emotional and overwhelmed," Villalba said. "I'm super honored and it's also surreal."
Days before her CUSD High School Teacher of the Year award was announced, a similar scene took place when administrators entered Villalba's classroom to announce she was a Parenting OC Top Teacher of the Year finalist. The winner of that award will be announced on Feb. 16.
"She finds 26 hours in a day," San Juan Hills Principal Manoj Mahindrakar said. "I've not experienced a teacher that has that much energy and has that much time to authentically help that many kids in the classroom and then just bringing them into a campus where they are supported and so many kids can achieve success."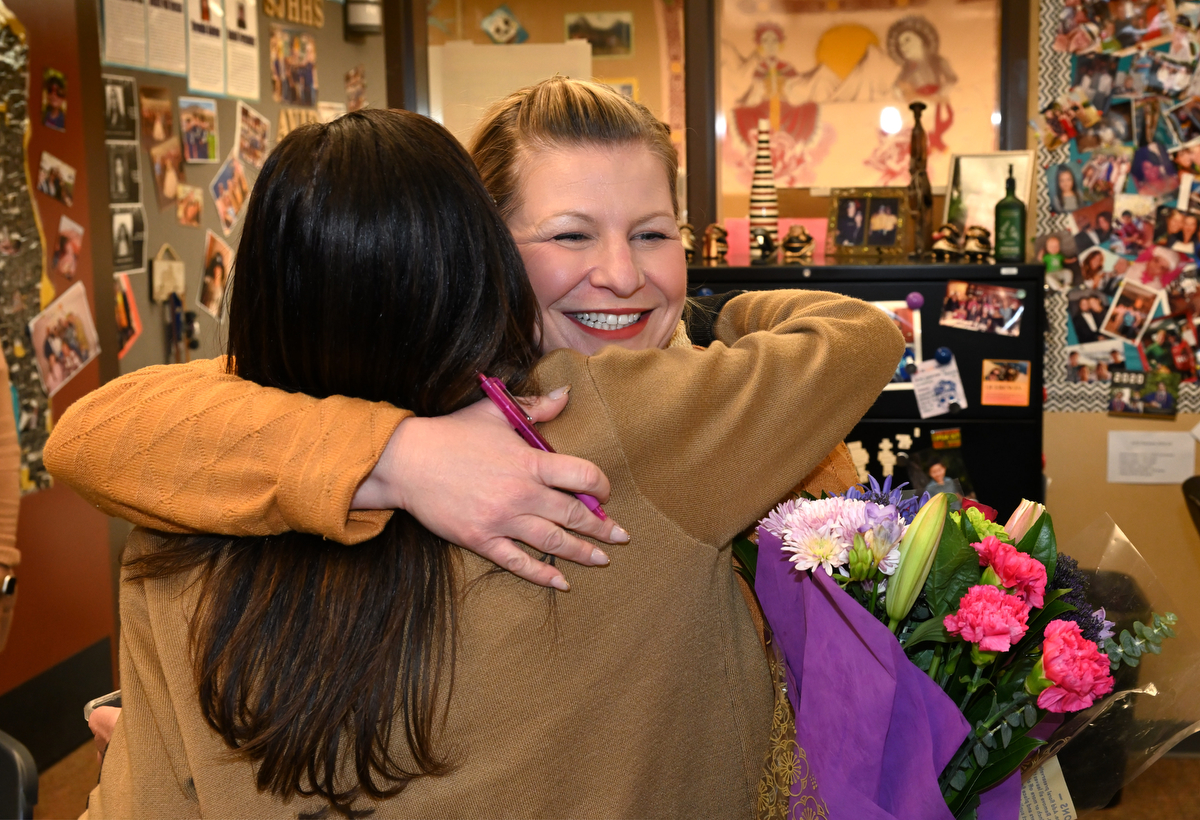 Growing up in San Juan Capistrano, Villalba was inspired by the film, "Stand and Deliver," a true story based on the life of high school mathematics teacher Jaime Escalante (portrayed by Edward James Olmos), who taught mathematics and helped transform a group of students at an underperforming, mainly Latino inner city high school in Los Angeles.
"I grew up with Jaime Escalante and I always wanted to do something like that and hopefully inspire the next generation," said Villalba, who has been with CUSD for 23 years.
She began her tenure in the district in 2004 at Capistrano Valley High School, where she was the English Language Development Coordinator and AVID coordinator. She was a member of the planning team at San Juan Hills, where she provided input on forming the culture at the soon-to-be-built high school.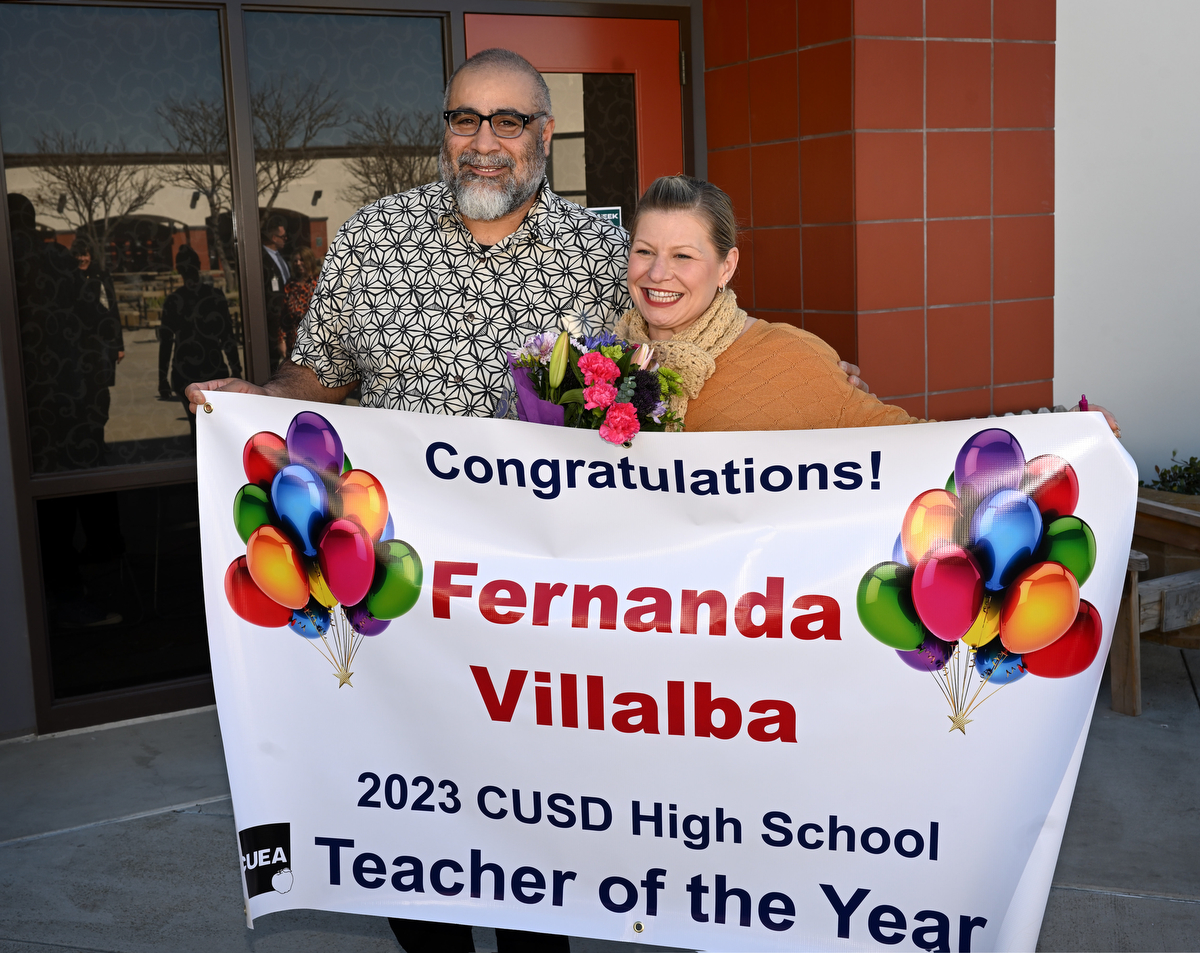 "I live in San Juan Capistrano and this is my community," Villalba said. "I didn't want to leave Capo but I thought it would be a great opportunity to grow professionally but also to leave more of a mark on my community and the city of San Juan Capistrano."
As the ELD coordinator at San Juan Hills, Villalba is a conduit between the students' lives outside of school, in school, and the larger post-secondary school world.
Villalba is the second consecutive San Juan Hills teacher to garner teacher of the year honors. Marie Finman, a Spanish teacher and English Language Development took home the award in 2022.
Villalba has been experiencing good fortune outside of the classroom as well. In April, she will be marrying her longtime boyfriend Francisco Agular. The wedding will take place at Mission Basilica in San Juan Capistrano.
"It's been a very exciting year for me to say the least," Villalba said. "Personally, and professionally."
See the other 2023 Teachers of the Year: