By Lou Ponsi
When Yesenia Hogancamp was attending high school in Lakewood, the principal told her that one day, she was going to be a teacher. Hogancamp's reaction at the time: "It's probably not going to happen."
Fast forward to 2023 and not only is Hogancamp a revered Spanish English Language Development (ELD) teacher for sixth through eighth grades at Carl Hankey K-8 Academy, she is being recognized by her peers for the outstanding job she is doing.
On Jan. 25, CUSD board members and district administrators, along with Hogancamp's husband and two daughters, surprised the teacher in the middle of class to announce she has been named the 2023 CUSD Middle School Teacher of the Year.
"I'm extremely overwhelmed," said Hogancamp, a teacher in the district since 2011. "I feel very blessed."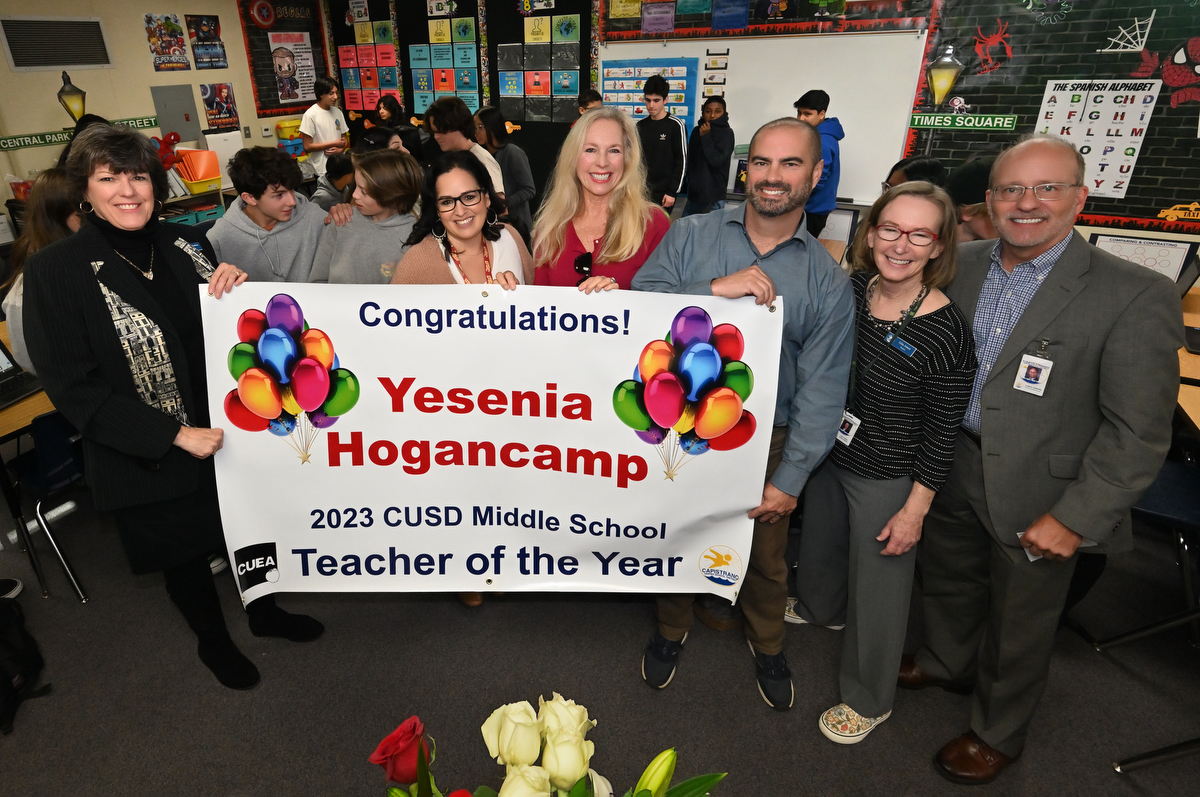 Hogancamp began in the district as a student teacher at Las Palmas Elementary School. She became a full time teacher at Las Palmas and then became a language teacher at Carl Hankey in 2020.
"Language is a huge part of my culture," Hogancamp said. "I was an EL learner and so I resonate with a lot of the students we have in our district who also have come from the same background as me, so it's wonderful to be able to now take what I've learned and now pass it along to my students."
A champion for both English language learners and students learning Spanish as a second language, Hogancamp serves as the middle school department lead for Spanish, as an ELD advisor, as an English Language Proficiency Assessments for California (ELPAC) advisor, and a member of the Positive Behavioral Intervention and Supports committee.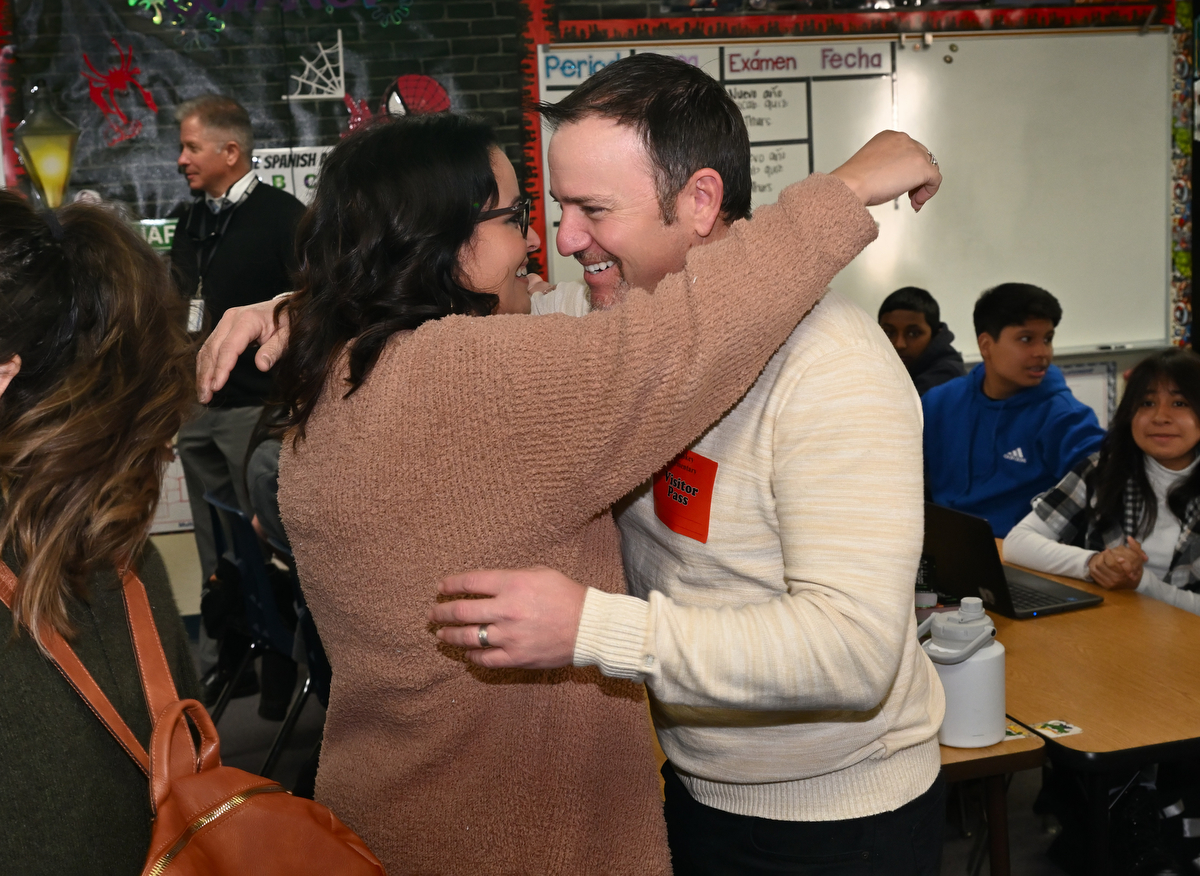 "You are part of a dedicated staff that serves this diverse and sometimes complicated population," said Joy Schnapper, president of the Capistrano Unified Education Association. "This unique IB program that is offered to students requires special talent that you obviously possess. Each and every day you go above and beyond in order to provide an outstanding education to your kids."
With the 2023 Teacher of the Year distinction, Hogancamp, along with CUSD Teachers of the Year at the elementary and high school levels, becomes a candidate for the Orange County Teacher of the Year awards, which will be announced in the spring by the Orange County Department of Education.
And what about the principal who predicted Hogancamp would become a teacher, even though she had never considered a career in education?
"The joke is on me," Hogancamp said. "Here I am. It's been a wonderful, wonderful experience. I love what I do and (the students) are the reason I am here."
See the other 2023 Teachers of the Year: