By Lou Ponsi
Capistrano Valley quarterback Dartanyon Moussiaux put up the kind of numbers last season that would make any high school football fan take notice.
The then junior completed 147 of 262 passes for 2,139 yards, averaging nearly 15 yards per completion, throwing for 20 touchdowns.
Playing a difficult South Coast League schedule, Moussiaux also earned all-league honors
But Moussiaux, 18, isn't satisfied and has has spent much of the offseason doing what is necessary to improve on last season's stats.
"My goal is now double," Moussiaux said. "I threw for 20 touchdowns last year. I want 40. I want 3,500 yards. I want to just completely turn around everything I did last season and just double everything."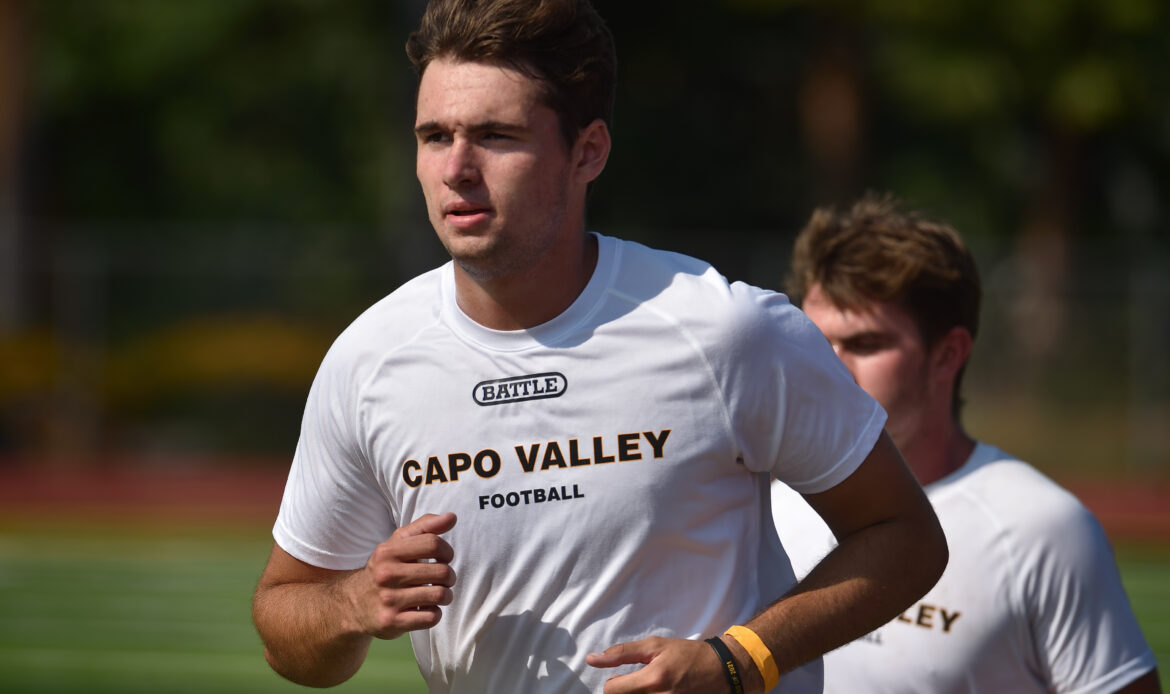 The 6-foot, 5-inch, 195-pound senior has spent the offseason lifting weights, doing speed workouts and participating in quarterback clinics.
"I want to get bigger," he said. "I'm doing everything I can in my power to get bigger, faster and stronger."
Most notably, Moussiaux earned the title of "King of the Desert" after winning the Las Vegas Throw Down competition held in Las Vegas on Aug. 1.
The competition featured 100 high school quarterbacks, including a handful from Orange County and some who've already committed to Power 5 Conference schools.
The QBs had to complete six different throws (in 115-degree heat) and perform well in a classroom phase of the competition.
"It really went in depth," Moussiaux said. "It was all around really fun."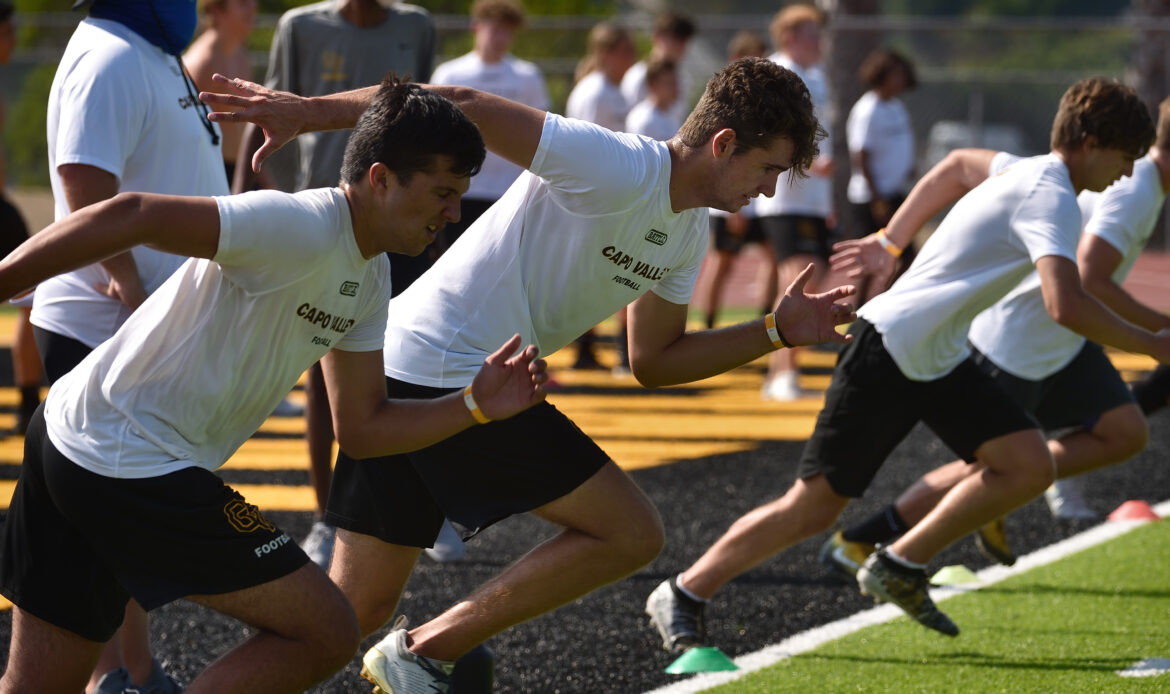 Cougars football coach Sean Curtis expects Moussiaux's extra efforts to pay off once the 2021 season gets underway in January.
"He's one of the hardest working kids I've been around," Curtis said. "He's always trying to get better. We're dying to get on the field and have him be the one leading us."
Curtis also believes Moussiaux will generate more interest from college recruiters as the season progresses.
He is already being looked at by USC, UCLA, Cal and Arizona.
QBhitlist.com, a prominent recruiting site that focusses exclusively on quarterbacks, rates Moussiaux high in several categories, including accuracy, arm strength, release, decision making and poise.
"He's very comfortable in his abilities as a QB and will only add to his confidence as the leader on his team, while serving as the varsity starter," the site stated.
Curtis agrees, saying Moussiaux possesses all the intangibles
"It's kind of all there for him to take," the coach said. "The talent is there. He's got the arm. He's' got the height. He's got the football IQ. He's a good leader and I think this is the year he is going to really break out."