By Lou Ponsi
Growing up so close to the coast, many athletes in the Capistrano Unified School District play the sport of beach volleyball.
Unlike indoor volleyball, beach volleyball has never been recognized by the Southern Section of the California Interscholastic Federation – the governing body of high school sports in the region – as an official high school sport.
Until now.
For the first time, girls beach volleyball is an official CIF SS sport, played in the spring. Dana Hills, San Juan Hills, San Clemente, Tesoro and Aliso Niguel high schools all fielded teams for beach volleyball's inaugural season as a CIF SS sport.
"When I took over the indoor program about four years ago, (starting beach volleyball) was one of the priorities," said Casey Swenson, coach of the indoor and beach teams at San Clemente High School. "I said, 'Let's get this going and will it into existence.' We've got a little bit of momentum and it has been really exciting to have some of these other schools join in and start their programs up."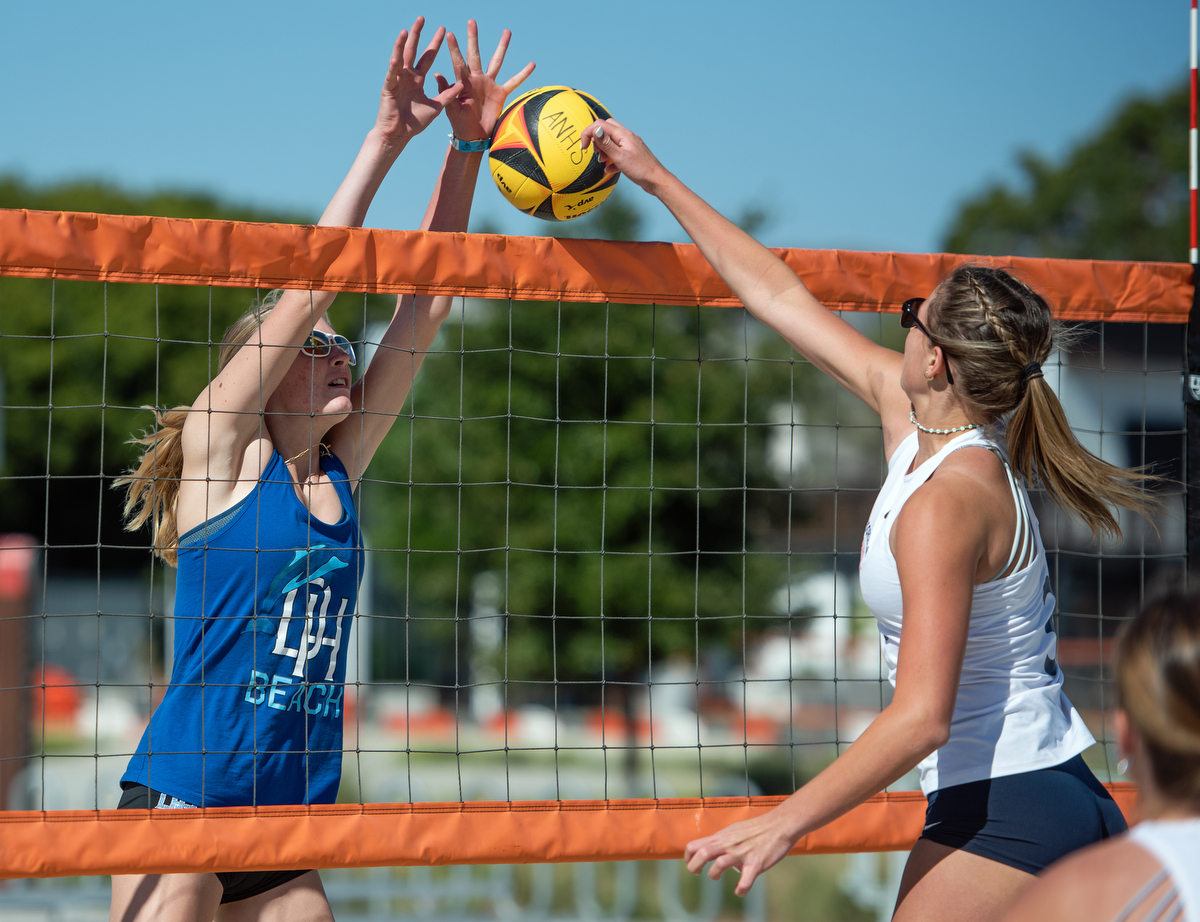 Indoor volleyball and beach volleyball are similar, but different. The indoor game is contested with full teams of six players on each side, while the beach game is played similarly to high school tennis, with five pairs of players from each school playing five pairs from the opponent's team in two-on-two matches. Matches are won by best three out of five between the two schools.
"I think it deserves to be a CIF sport," said Riley Brown of San Clemente, who plays indoor and on the beach, "just because it's not just an extension of indoor volleyball. It is a completely different sport. So, I think it deserves to have that shade taken off of it and be demonstrated as the difficult sport that it is."
In 2012, beach volleyball was sanctioned by the NCAA as a collegiate sport for women at a small number of schools. Today, there are close to 100 NCAA member institutions offering beach volleyball, with dozens offering scholarships.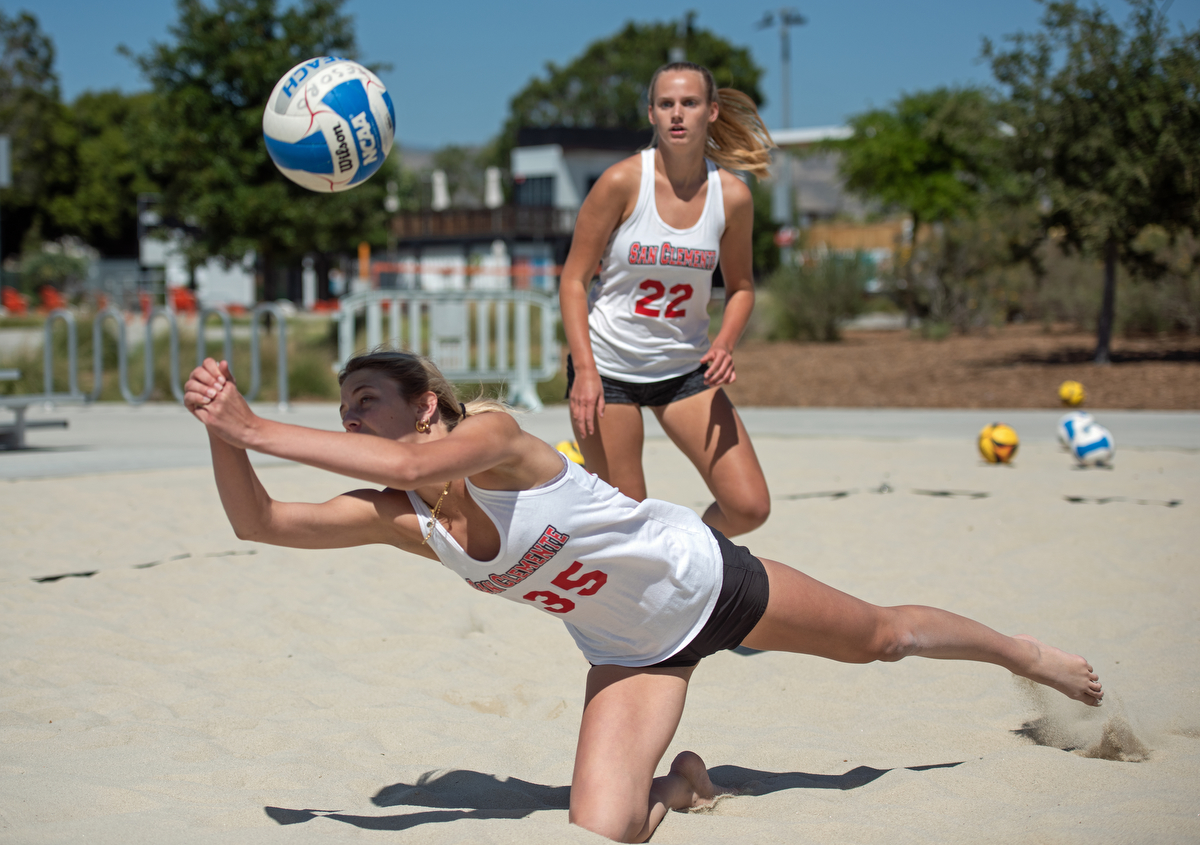 Beach volleyball is also contested in the Olympics and at the professional level. The Association of Volleyball Professionals, commonly known as the AVP, is making 16 tour stops in from May through November with $2 million in prize money on the line.
Beach volleyball at the high school level gives female athletes another opportunity to earn scholarship money, said Tesoro Coach Rich Polk, who coaches the Titans' indoor and beach teams and has been a proponent of beach volleyball in high school for years.
"It's a bunch of opportunities for kids that they wouldn't normally have," Polk said. "We have two programs right in our back yard with UCLA and USC at No. 1 and No 2 and Irvine Valley has a really good beach program, so it is just going to grow in this area."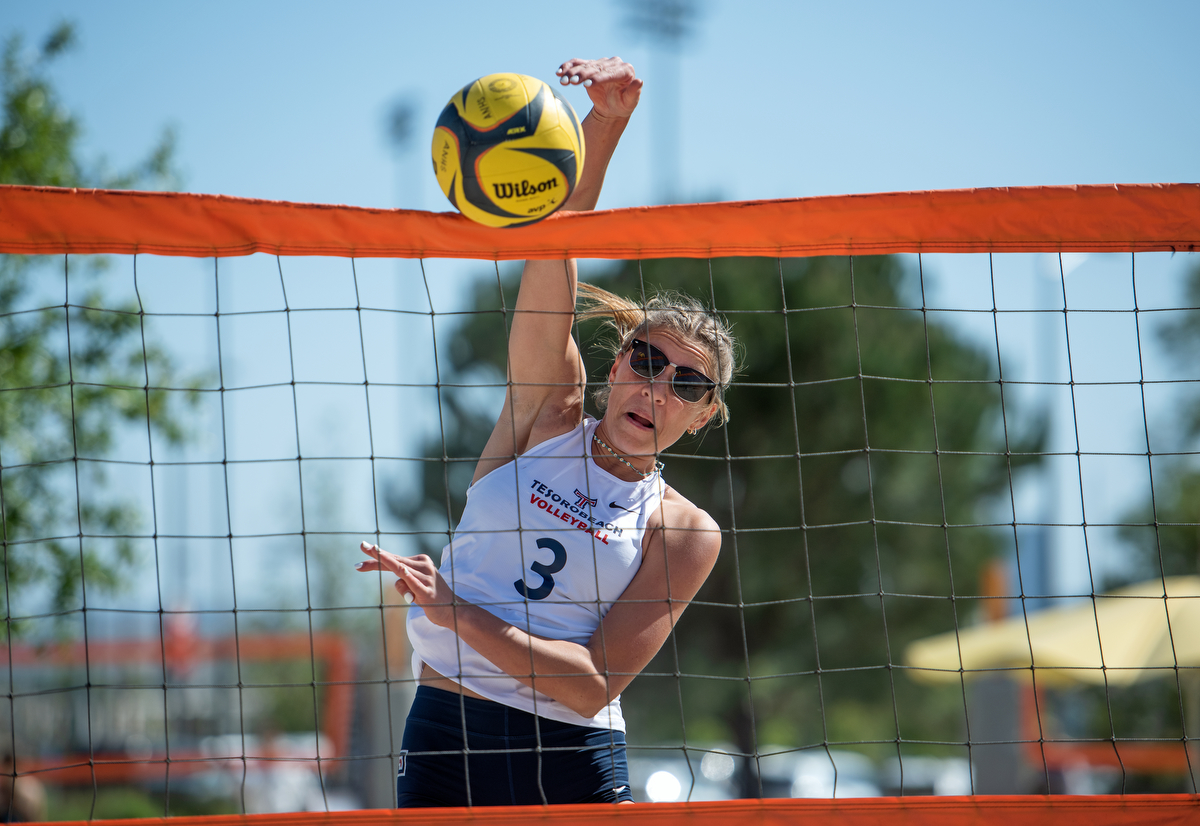 Polk has also spent about 10 years fundraising to install beach volleyball courts at Tesoro High. The Titans just completed the inaugural CIF SS on those courts.
"That was the goal, to try and get this going throughout the district and hopefully within a very short period of time all the schools have facilities and it will really be rolling at that point," Polk said.
Tesoro's Ava Anderson, who plays for the Titans' indoor and beach teams and plays for the prestigious Tamarack Beach Volleyball Club in Carlsbad, accepted a scholarship to play beach volleyball at Boise State.
"I really like it," said Anderson of the sport. "Coming from being a middle (blocker), I got to pass more, obviously hit more and play some defense and I liked that aspect. I started (at Tamarack) in April and I took the summer to think it over and committed to Boise after visiting there in the fall."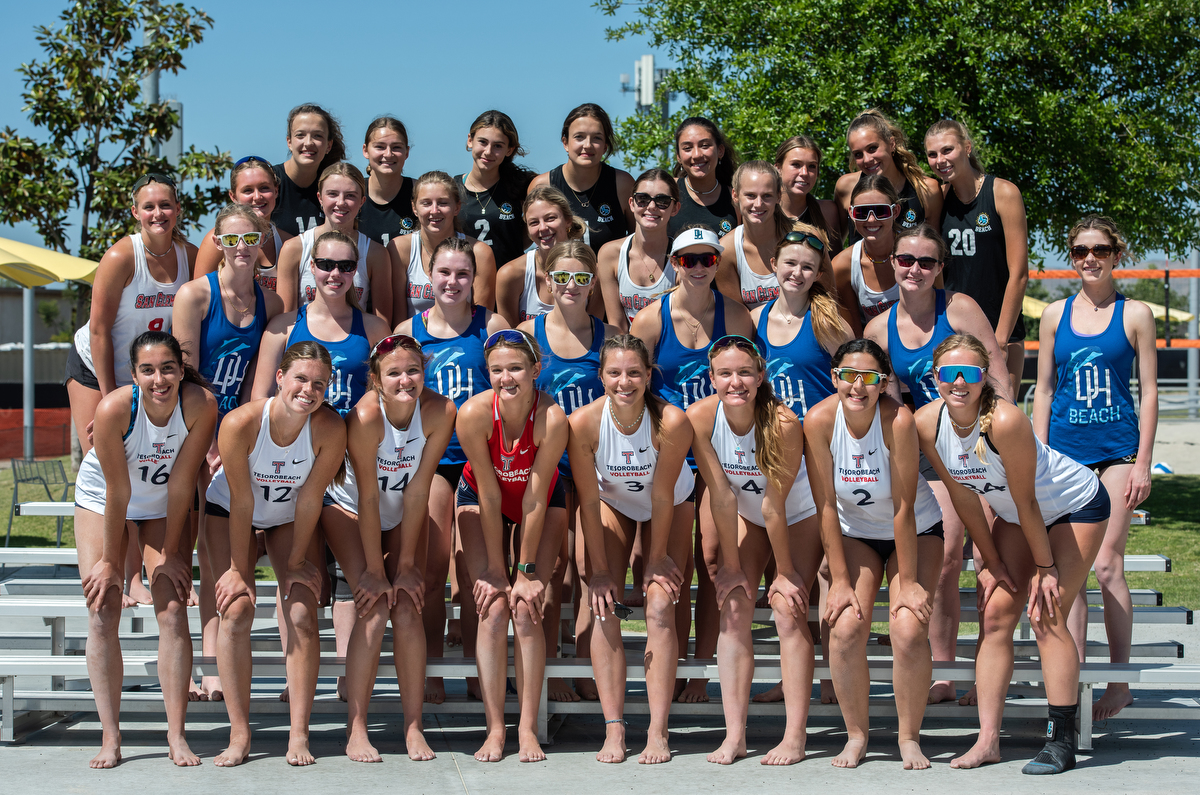 With all freshmen and sophomores and only one junior, Dana Hills High Coach Stephanie Kislig has the youngest of all the CUSD teams. Very few Dolphins beach players have played organized beach volleyball before, the coach said. Some girls would rather play at the beach than indoors, Kislig said, and with the scholarship opportunities and chances to play at the next level, having CIF SS sanctioned beach volleyball makes sense.
"It should have happened a few years ago," Kislig said. "I'd glad it's happening now."
Dana Hills High has played some matches at the Great Park, but Kislig said she is trying to find a location near Dana Hills High for future seasons.
"There is nothing like playing on the beach with the ocean right there and the ocean breeze," Kislig said. "It's a totally different experience."
San Clemente senior Riley Brown, who will play beach volleyball at Arizona Christian next year, said the beach game also provides a pleasant experience for fans.
"I think it will be something really cool for the community to be able to come and bring a beach chair," Brown said. "I think it's cool for the community that it's something we can share."